When the scorching summer takes upon our nerves, it's the monsoon which comes as our savior. A heavy downpour is all we need to quench our soul. In fact, not only humans, rain makes even nature happy. From the fresh air to the greener plants to that quintessential soil aroma, anything and everything seem so full of life and happiness. Isn't this brief period of respite a total delight?
From getting drenched in the rain to painting the town red with those unplanned road trips (the planned ones seldom happen anyway!), we unleash the best out of this beautiful season, don't we? Sure, a road trip in monsoon is all fun but; it's also that time of the year when you ought to be extra careful while driving. 
So, while you look outside your rain drizzled window and plan of hitting the road, make sure you keep certain safety measures onboard.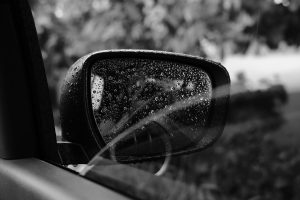 Don't forget to pack the essentials:
Before you begin your rainy rendezvous, packing certain essentials is a must. A waterproof bag, waterproof shoes, a plastic case for the phone and wallet, umbrella along with mosquito repellant or nets, foot mats in the car, snacks in airtight containers are the basic essentials for a road trip.
Also, wear light cotton clothes so that it dries quickly even if you get drenched. Moreover, if you plan to walk a lot or go trekking in Monsoon, it's advisable to keep a jacket to keep yourself warm whilst rain.
Make sure to have clean windshields:
Once you are done packing with essentials, it's time to check your companion for the road trip. No! I am not talking about your friends. It's about your car. Isn't it a friend too? Of course, it is. So, before you have to face those dense clouds and heavy fogs that blur your visibility on the road, check your windshields properly and make sure that your wipers are in shape.
Also, keep your air conditioner in fresh mode to avoid misty windows. In short, be careful, be visible, and be happy. It's as simple as that!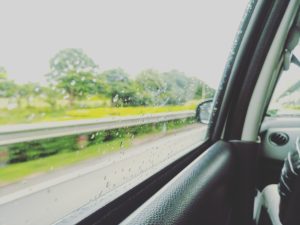 Give your tyres and brakes a quick check:
To enjoy your road trip in monsoon, it's important to keep your tyres and brakes in perfect conditions. Not only the tyre pressure should be optimum but, it also must have a minimum of 30% thread left on it.
The rain makes the discs and drums less effective so, ensuring that the brakes are working seamlessly can keep your worries aside while you drive your way to fun and frolic.
Avoid going the waterlogged way:
You might lose your car's grip on the waterlogged roads. So, it's best to avoid flooded roads. However, if you have no other way to move ahead, drive carefully at a speed of 1500 rpm so that the water doesn't enter your car's engine.
After all, being stranded on a waterlogged road is not what road trips are meant for. Am I right or am I right?
Keep a safe distance from the vehicles ahead:
Wet roads often make the car skid. Hence, it's always better to keep a safe distance of 10-15 meters from the vehicles ahead so that you can control your car smoothly while taking brakes.
Use the fog lamps extensively:
Fog lamps can work wonders for your visibility. Amidst the dense fog and heavy rain, switching on the fog lamps increases the visibility and lets the other vehicles know about your presence. Remember, it's always better to be safe than sorry.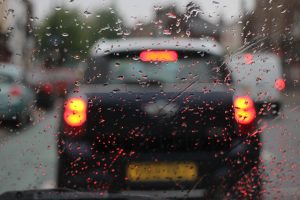 Just keep hold of these simple safety measures and see how happily and safely you enjoy your rainy endeavor. So, now as you know how to be safe and sound while going on a road trip in monsoon, wouldn't it be a great idea to wear your rainy shoes, hit the road, make some memories and ink your own travel stories?
You should also read :