Surrounded by the magnificence of Nature's untouched reserves, the town of Tura located on the slopes of West Garo Hills truly appease the unkempt soul. Needless to mention the charisma that Meghalaya emanates during the wet season of the year.
The lush green forests drenched in rain along with the cool canopy of the clouds and love in the air definitely promises a romantic trip this monsoon. Stretching over 220 square kilometers,  Tura comprises a parity of picturesque views, peaceful ambience, and plentiful tourist spots to rekindle love.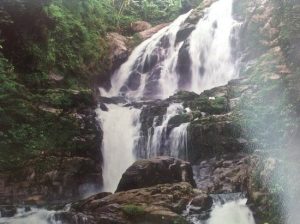 National parks and rumbling waterfalls claim most of the tourist attractions in this region. The Rongbang Dar falls, Pelga falls and Imilchang Dare Falls are the prominent ones.
The poised scenic beauty is enchanting and has a cleansing effect on the exhausted mind and body.  It inspires vitality, harmony, and most importantly, triggers human affection.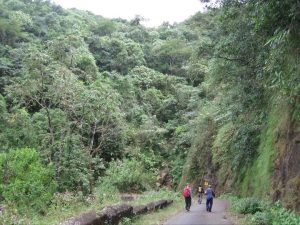 The Nokrek National Park is home to some of the most indigenous species unique to the purvanchal sub-mountains of Himalayan Range. While walking on the foot trails you can easily spot a Golden Cat, Red Panda, Pangolin huddle through the bushes or perhaps catch a glimpse of the Hoolock Gibbons swinging from the branches of the trees.
You may also see a herd of massive Asian Elephant,  get a distant view of Tiger or Cloud Leopard in action if you're lucky enough. The Balpakram National Park, on the other hand, is a rich herbal resource while the Siju Bird Sanctuary along the Simsang river is a wonderland.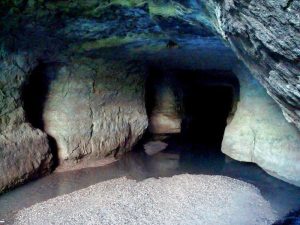 Image Courtesy – traveldglobe.com
The Siju Caves are a must-visit when in Tura for an extraordinary romantic adventure. The 3rd greatest Caves in the Indian subcontinent with its unlit corners and coziness will give you the perfect alibi to clasp your partner's hand tightly.
Also known as 'the cave of bats', be ready for the sudden gasps when the scary beast flutter in the dark crevices. The areal view from Tura Peak is as fascinating as the exploring the caves down under; the conflux of lower Brahmaputra Valley into the golden yellow plains of Bangladesh gleaming in sunlight feels like the honey-flavored futuristic hopes.
You should also read :