Ladakh is no less than an existing paradise to which one knows and can make a visit. With the ultimate packages and what it has in store for the travelers to come, the urge to go to this Land of High Passes is irresistible. In its embrace, Ladakh holds many mysteries. We compiled a list of some of the most interesting facts about Leh Ladakh.
It is indeed on the top of every Travelers' bucket list. Leh Ladakh is one of the most unique and enriching trips one can go to. Be it a solo traveler or someone with their whole family, Ladakh has the 'wow' factor to leave its impression on everyone that comes its way.
Here are some interesting facts about Ladakh that we bet, you are unaware of:
1. Highest Settlement in India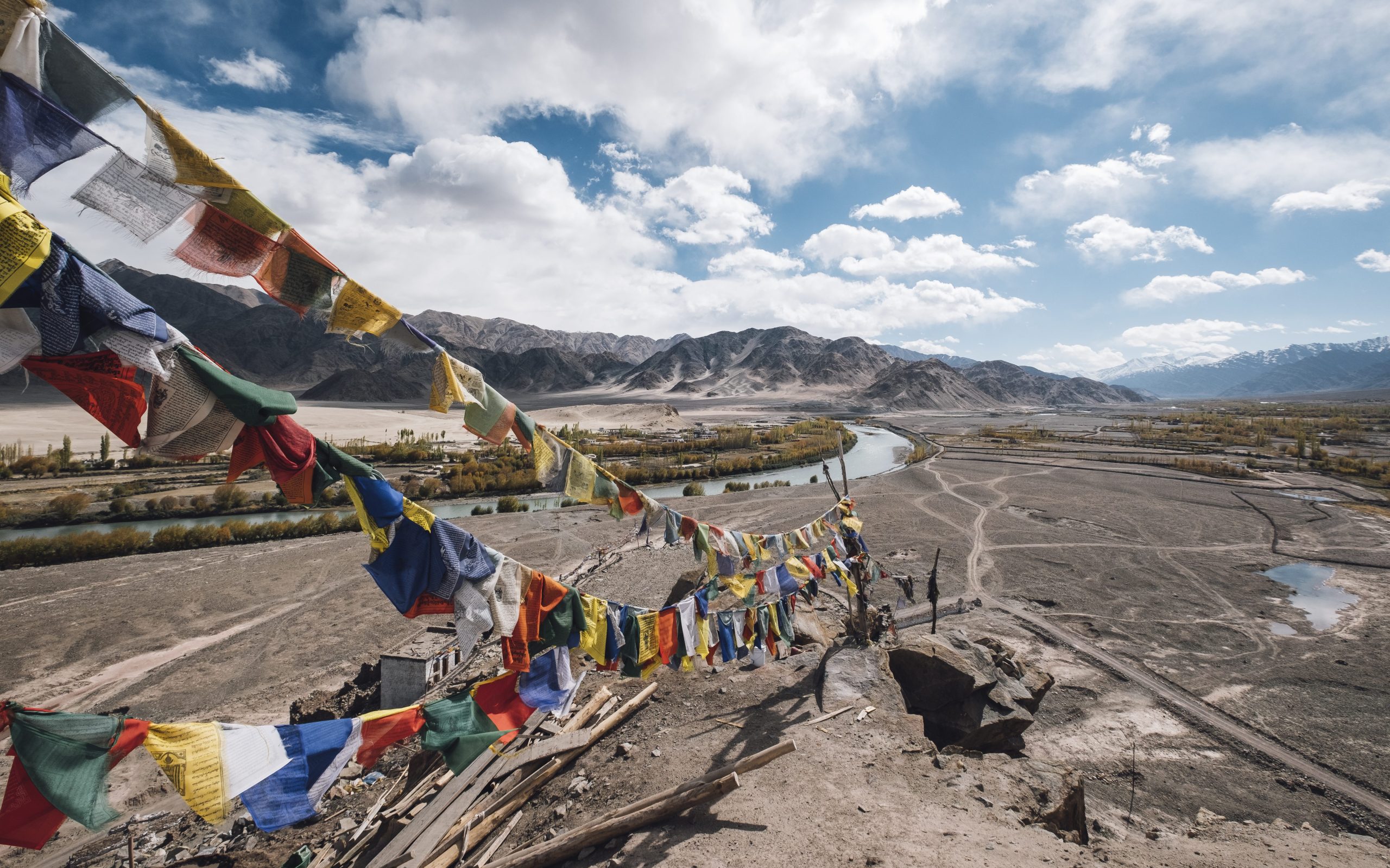 The location is between Zanskar and Suru Valley. Rangdum is the most populated area. However, after crossing Rangdum, the highest settlement in India, Pensi-la, is situated at the top of 4,400 meters.
Korzok has agricultural fields that are roughly 4600 meters high. This adds to the travelers' intrigue in experiencing something that can only be discovered here and nowhere else.
Despite all of the difficulties that come with living at such a high altitude, the experience is worth it all. It is the most relaxing and beautiful feeling you will ever have.
Recommended Read: Travel Tips for Ladakh
2. Closer to the Milky Way
The Indian Astronomical Observatory, situated in Hanle, is among the top ten highest operating telescopes in the world. It offers a stunning view of the entire Milky Way Galaxy. However, unlike the Northern Lights in Norway, this wonderful phenomenon has yet to gain its much-deserved popularity.
Far from the highly contaminated urban areas and at such a high altitude, Hanle easily makes it on top of the list of the finest places in India for stargazing.
Astonishingly, the panoramic view of Pangong Lake from this observation deck will be luminous at night. The stunning view in the lake's reflection and the brightest late evening sky lit entirely by stars.
Check Out: Ladakh FAQs answered
3. Home to the Rare Double-Humped Camels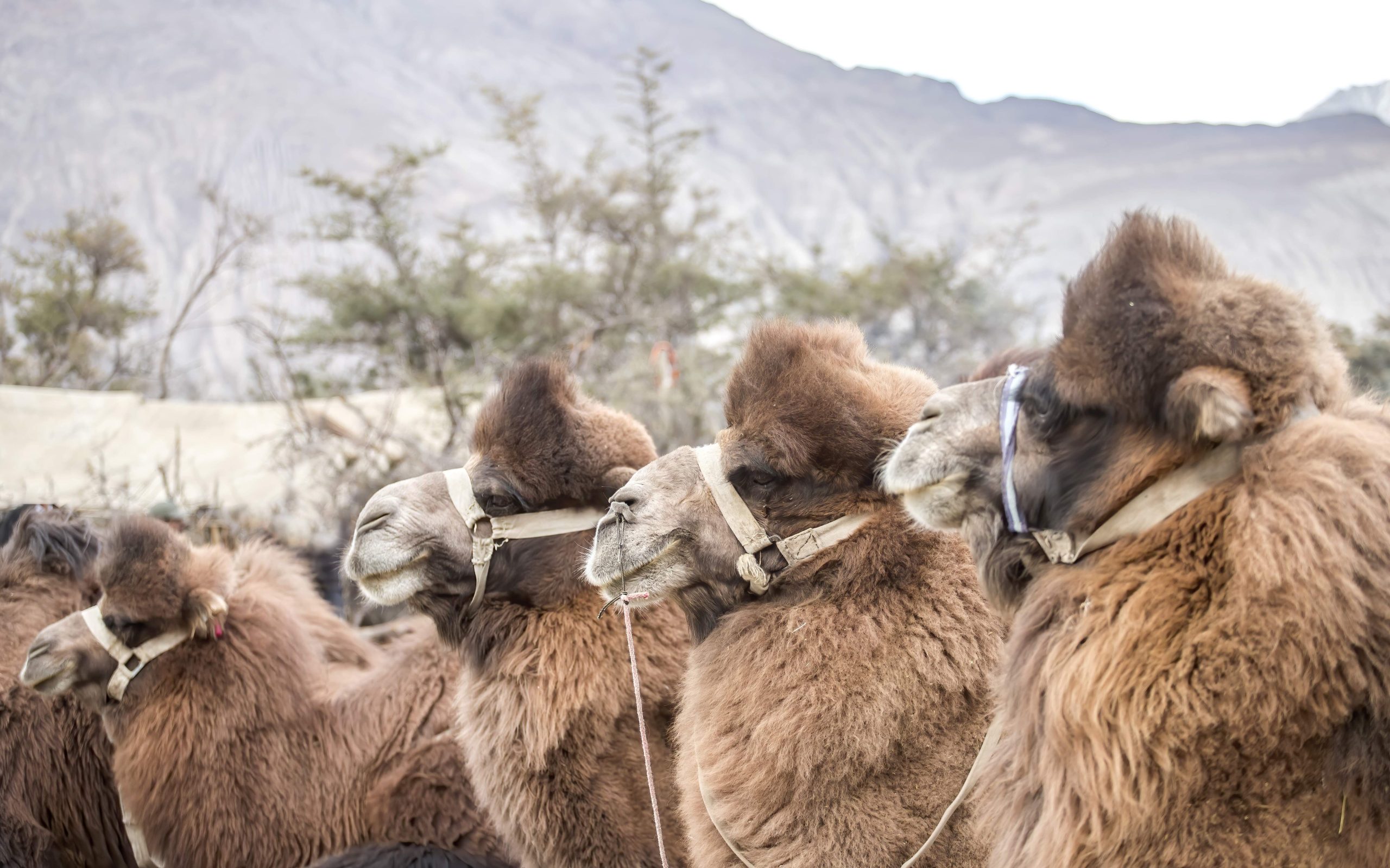 The Bactrian camel, also widely recognized as the Two-Humped Camel, is a huge, even-toed-hooved animal indigenous to this region. These camels are native to Mongolia and were brought here during the silk trade.
Ladakh is the sole place in India where you can see twin-humped camels. Their distinct appearance from the more common single-humped dromedary camels makes them a popular attraction in Ladakh's Nubra Valley.
Bactrian camel safaris are a favorite activity in the Nubra Valley area. It is unquestionably a must-experience when visiting Ladakh. Furthermore, these camels can sustain in freezing temperatures as -40ºC.
Must-watch: Visual Anecdotes from Ladakh
4. Kung-Fu Nuns
One of the most interesting facts about Ladakh is the custom of motivating women who are under the age of twenty-five to learn this beautiful and empowering act of Self-defense.
Those who are keen are taught Kung-Fu techniques at the Drukpa Nunnery. Other interesting traditions include Kung Fu nuns getting dressed up in pajamas and yellow sashes to beautifully sing for you while you take a trip to the Drukpa monastery. Among them, this is a thousand-year-old ritual.
Other activities also include Eco Pad Yatra, which involves walking 400+ miles to pick up trash and educate locals about the climate and teach them waste management.
5. A different Calender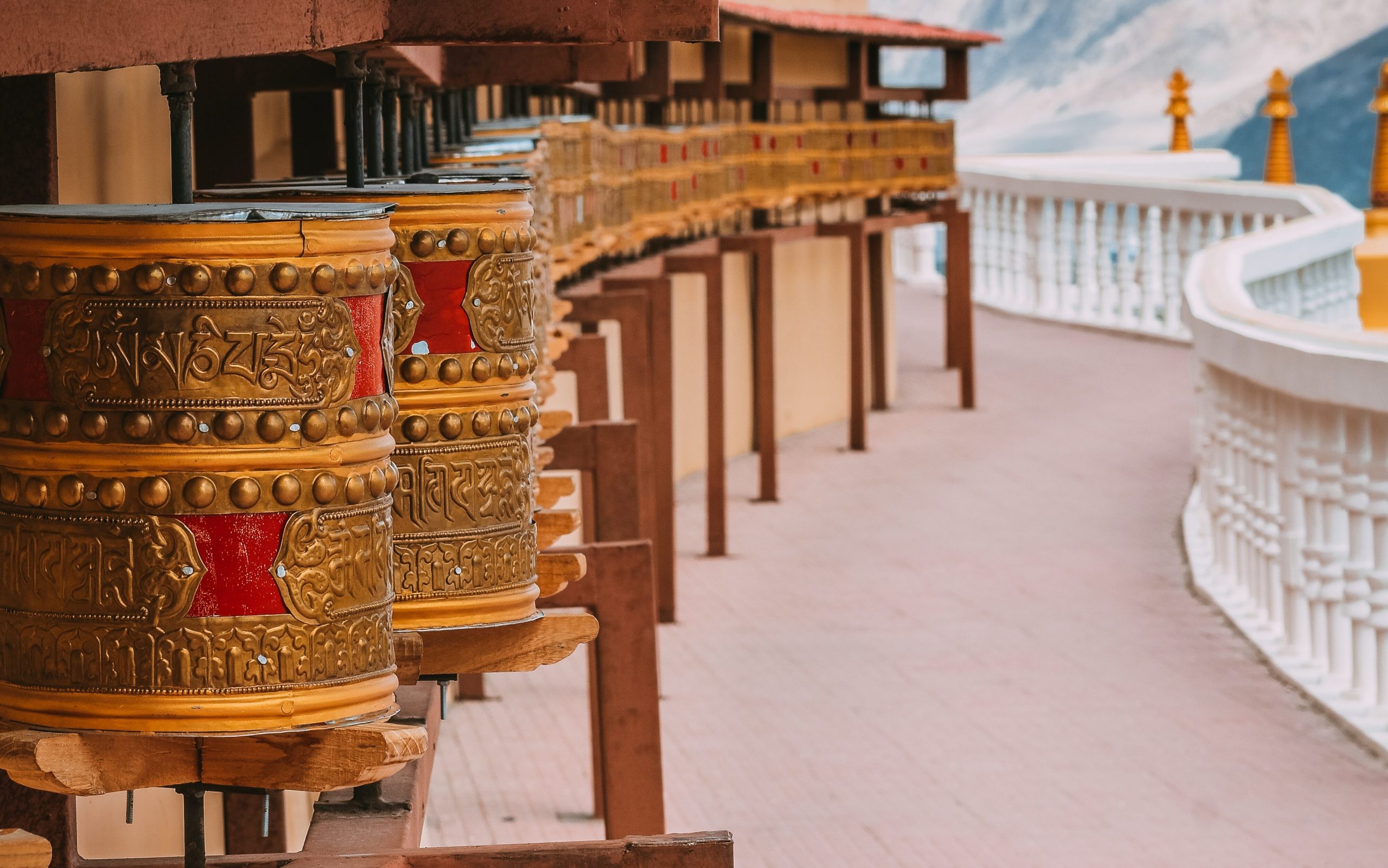 This is indeed an unusual thing to hear about, but it seems like Ladakh knows how to captivate us with the many interesting facts it has in store for us.
People of Ladakh follow the Tibetan calendar, while the rest of the world continues to implement the Georgian calendar. Every year is divided into 12 months, every month comprises 30 days.
Surprisingly, every third year will include 13 months. The months have no names and are simply estimated to number. The days are given the name after the five visible planets, the sun, and the moon. Every third year, an extra month is added at the time of any auspicious occasions, and any inauspicious weeks or days are simply removed from the calendar.
6. World's Highest Ice Hockey Rink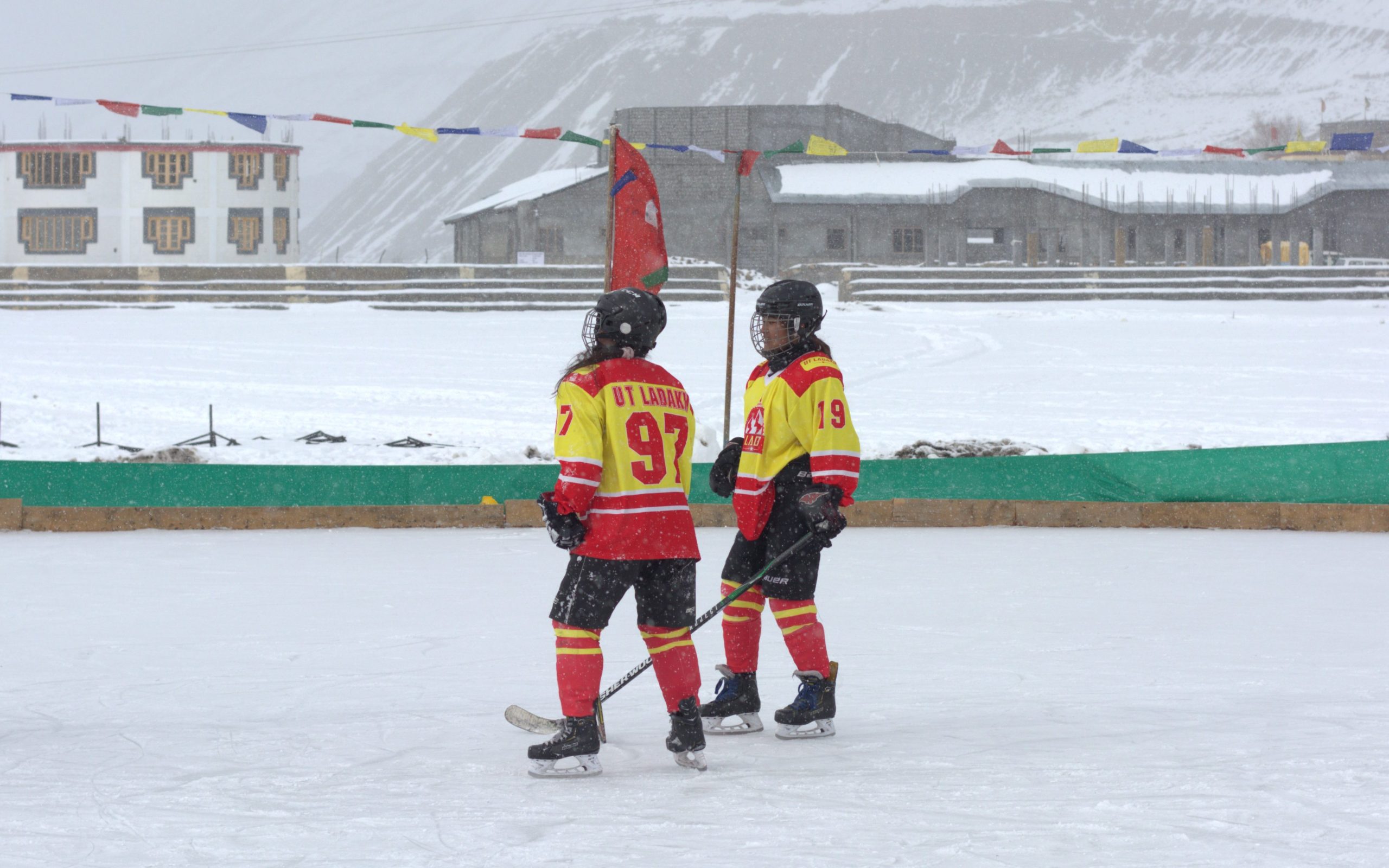 While one of the most spoken about sports is cricket, Ladakh keeps the culture and spirit of hockey evergreen. The Karzoo ice hockey rink in Ladakh is the World's Highest Natural Rink.
The rink is an irrigated agriculture pond situated 3,484m above sea level that freezes during the cold season, creating an open-air frozen rink. This rink hosts club tournament games for winter sports.
This sport has been exercised in Ladakh since the early 1970s. It is one of the many reasons that make visiting Ladakh during the cold weather worth it. In addition, during winter, the ITBP (Indo-Tibetan Border Police) arranges a national hockey championship.
7. Magnetic Hill
This is a spot where gravitational forces take a back seat. It is about 30 kilometers away from Leh, and is signified by a yellow signboard that reads "The Phenomenon That Defies Gravity."
It also gives instructions to park your vehicles in the Magnetic Road box, which is highlighted with a white point here on the road. Vehicles rapidly move forward at nearly 20km/h once parked at the specified location.
There have been numerous theories behind this phenomenon to solve this mystery. One such theory is the Optical Illusion Theory. It claims that it is an illusion that causes you to feel as if you are being pulled upwards when, in fact, you are being pulled downwards. The surrounding hills have been carved in such a way that it appears to be an uphill road. In this area, you go down the hill, but it appears that you are rising up the Magnetic hill.
It is indeed one of the most fascinating interesting facts about Ladakh, and you should experience it at least once in your life.
8. The color-changing Pangong Tso
Pangong Lake/Tso apart from being one of the best attractions in Ladakh, comes with a relatively long list of interesting facts with it. This pristine lake which is well-known because of it's connection with bollywood. It is often called as 3 idiots Lake as well, owing to the shooting of the movie here.
The word Pangong Lake is derived from the Tibetian language which translates to "Grassland Lake". It is one of the world's highest saltwater lake. It is on an altitutde of 4,300mts.
Additionally, this lake freezes complemetely when the winter season is upon us, which is an interesting fact about Ladakh because saline water sources do not often freeze during winters. However, Pangong Lake is indeed a beautiful exception to this.
Not only this but it also changes colour. How fascinating it is to know about a lake that changes colour, not only once but multiple times a day! To add, we have the luxury to visit this breathtaking lake which is only the 30% of it, the rest 70% is located in China.
Recommended Read: Common mistakes to avoid on your trip to Ladakh
9. The monster of Baralacha La Pass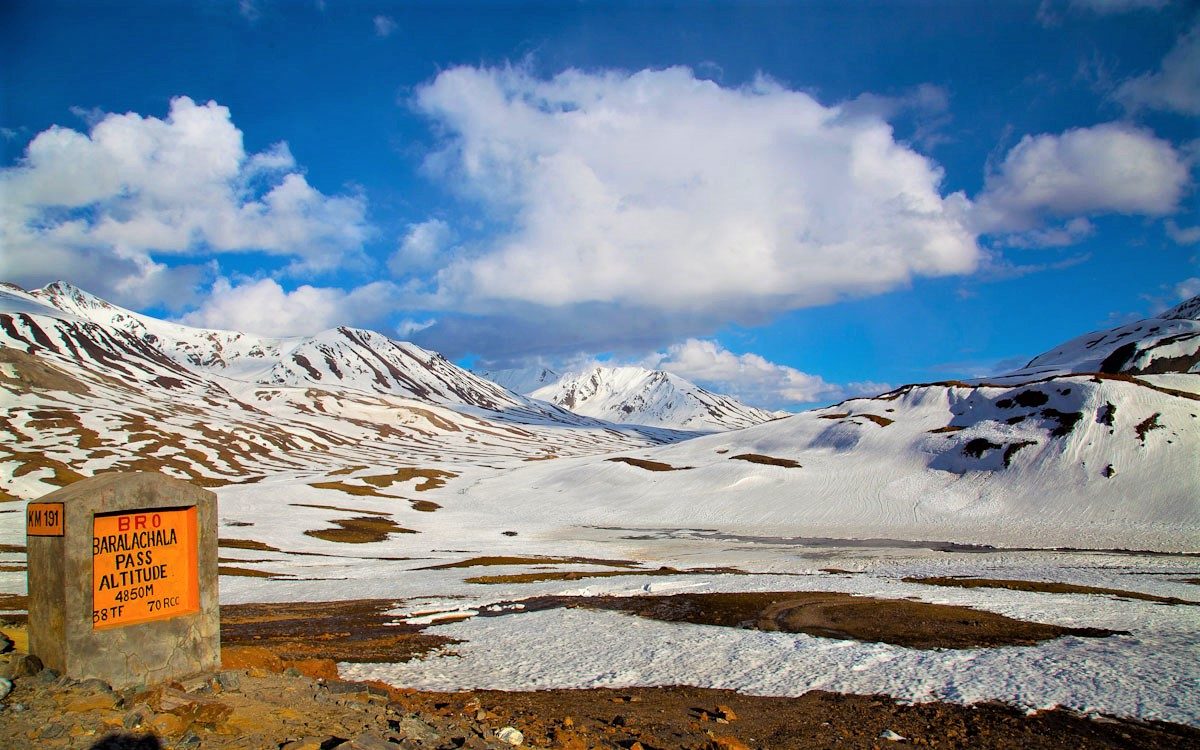 The Zanskar range's Baralacha La is a high altitude pass. It links the Himachal Pradesh district of Lahaul to the Jammu and Kashmir district of Ladakh. It is 4,890 m (16,040 ft) high at the upper end and is regarded as among the most dangerous passes due to the heavy snowfall it receives each year.
An uninhabited and decaying shed stands near the pass, and it is heard that a folklore is spreading. According to urban folklore and tales, the now-defunct Shahid Sainik Bhawan housed a fully operational army post. The name came about as a result of a series of events. It is said to be possessed by the spirit of a cannibal.
To read further: Story of Baralacha La
10. A piece of Moon on Earth
Lamayuru which is also known as The Moonland of Ladakh has situated 15 Km east of the famous Fotu La pass on the Leh-Srinagar highway.
Legend has it that this location used to be a lake that evaporated, and it is now the abode of one of Ladakh's oldest monasteries. This tiny hamlet, which continues to remain at the top of the Leh tourist industry charts, has much more to offer than one eyes can behold.
Lamayuru is well-known for its Lunar scenery and Monastery. Interestingly, this cozy little town is marketed to travelers as a moonscape, owing to its astounding yet strange geographical rock formation.
Tourists from all over the world come to this fairly peaceful desired location to take in the scenery. It has also been said that on a full moon night, the region is a spectacular wonderful sight, something which doesn't happen every day. It is a perfect stopping point between the Kargil-Leh route.
If all these interesting facts about Ladakh is making you more curious, and you have the longing to go and look from your own eyes. Then you must come along with us to Ladakh – The land of high passes.
If you are planning a trip to Ladakh anytime soon, gear up yourselves because SALE OF THE SEASON is now Live and Loud with up to ₹5400/- OFF on all Ladakh Packages!