When we plan for a trip, our excitement tends to cloud our judgement and we end up making mistakes, be it forgetting our essentials or being careless with our belongings. However, it is crucial that we avoid making mistakes that can harm other people, the environment or even ourselves. Since Ladakh is a dream destination for many, we thought we'd start by sharing a list of common mistakes that you should avoid when traveling to Ladakh.
Ladakh is one of the most beautiful tourist destinations that one can possibly visit in their lifetime! Every year, travelers numbering in thousands come from all over the world to get a taste of this barren beauty. While some come to just relax and feel oneself with the sublimity of nature, others visit this region for the adventurous trekking experience.
No matter what is the reason behind your trip to Ladakh, you should be kind towards the city and refrain from causing any harm to it, even if it's unintentional.
So to make the most of your trip to the Land of High Passes and gain incredible travel experience, be sure to NOT make any of these common mistakes.
Not preparing to tackle mountain sickness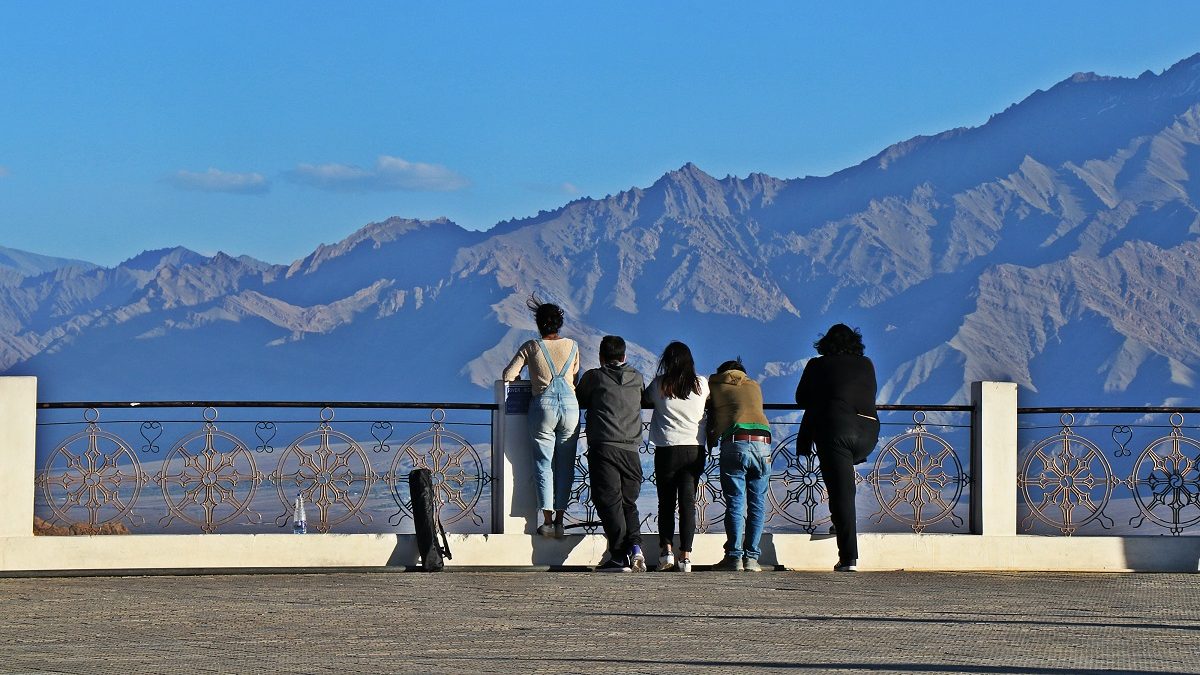 No matter how fit you are, you should never ignore the fact that AMS or Acute Mountain Sickness can hit you anytime during your trip. Most tourists do not pay any heed to it, sometimes brushing it off as mere anxiety but you need to be aware of the symptoms and act quickly so that your symptoms don't get severe.
You should always make sure to include a buffer day in your itinerary to help your body get acclimatized. The more you move forward, the more altitude you're gaining and since you'd be traveling in a vehicle, your body would be at rest which would only ensure a rapid onset of AMS.
So the first mistake to avoid is AMS. Drink plenty of water, keep your ears covered when traversing through any of the high passes, be aware of your body and how it responds and take the necessary precautions.
Setting out without a plan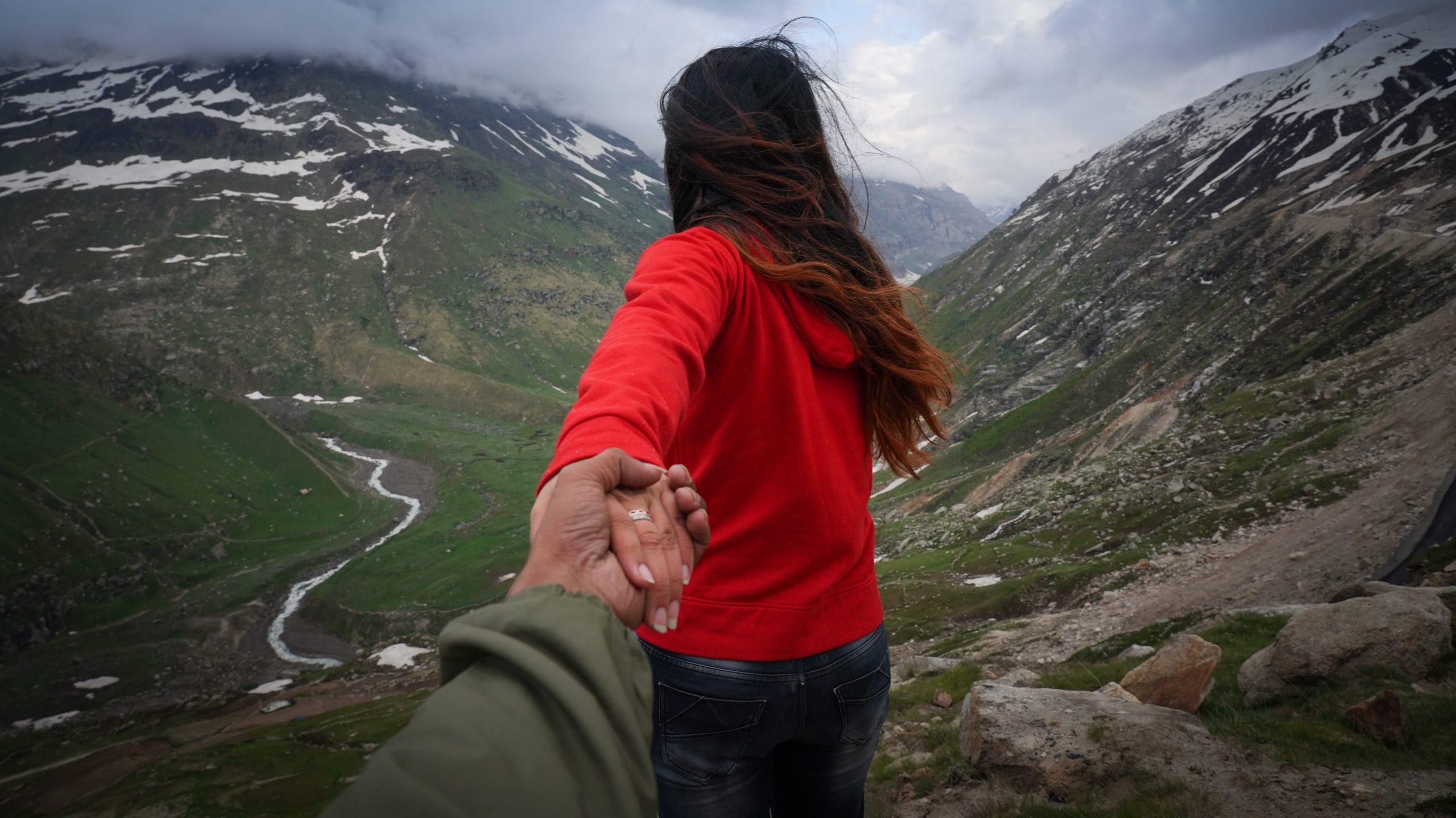 There are a lot of people who make spontaneous plans and though most of these plans turn out to be the best one, Ladakh is a destination that requires people to take into consideration the many factors that are involved, be it the harsh weather, the dirt trails, the high altitude.
First and foremost, you need to pack essentials like warm layers, rain coats and waterproof shoes. You should also book flights early and if you are going to visit the city during peak season, then booking accommodations in advance is highly recommended.
For the bikers who wish to explore the city while riding their vehicles, make sure to examine the condition of your vehicle before setting off for a bike trip to Leh. Pack all your essentials, riding gears, puncture sets, and extra fuel as well.
Underestimating the rugged terrains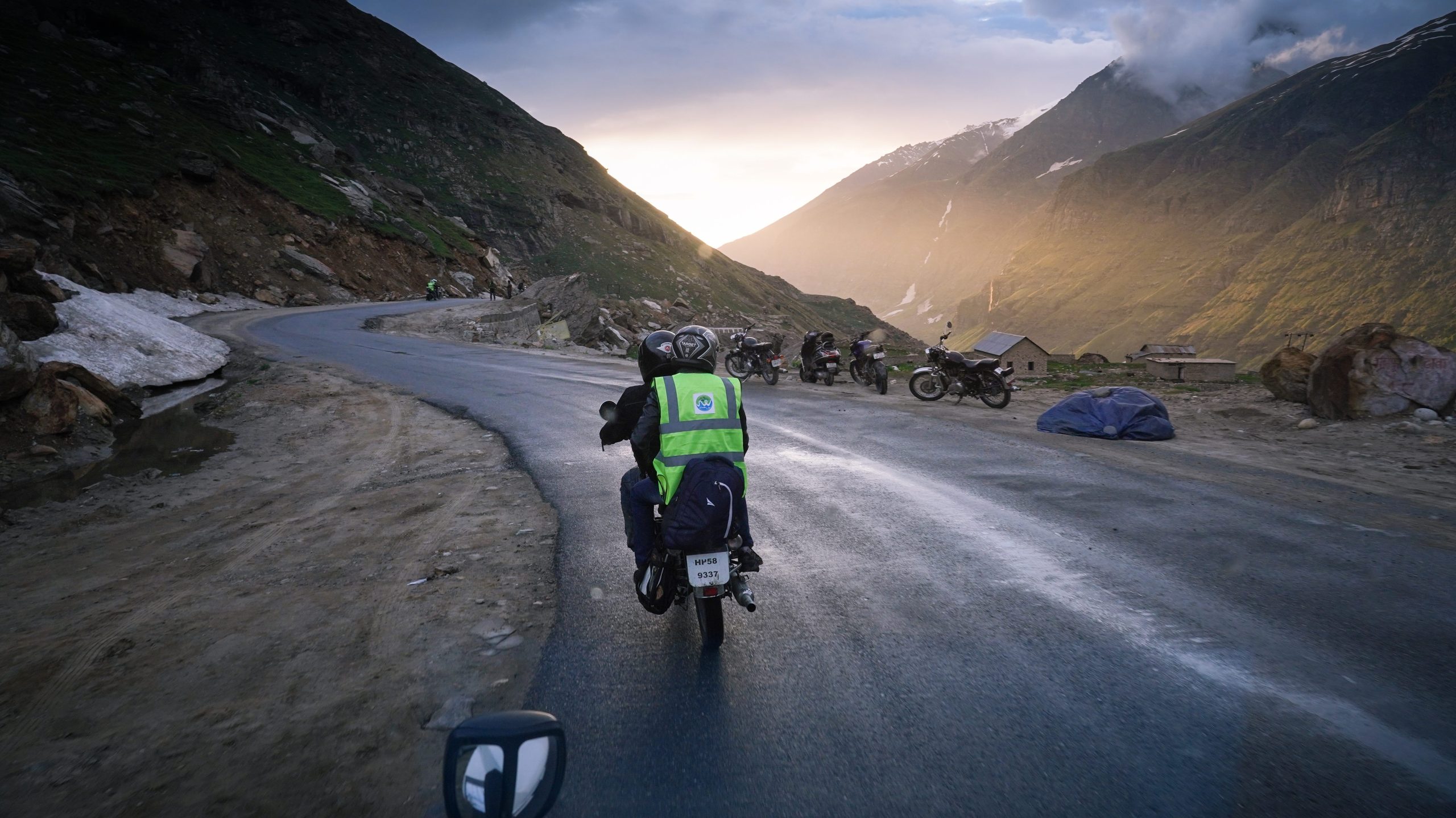 Another common mistake people make while traveling to Leh Ladakh is not being wary of the unfamiliar terrain. Even if you've traversed through diverse trails and been on a lot of road trips, you should be aware that there is a reason Ladakh is called an adventurer's paradise. The jagged roads, dirt trails and high passes are volatile in nature and even experts face difficulty while driving on them. If you are not slow and careful, to say the least, then it might turn out to be a challenge for you.
You should always remember that the roads get buried under the snow every year and thus even after maximum efforts to get it straight, the roads turn out to be uneven and rugged. One wrong step and you might get injured so be careful.
Planning to take a dip in the lake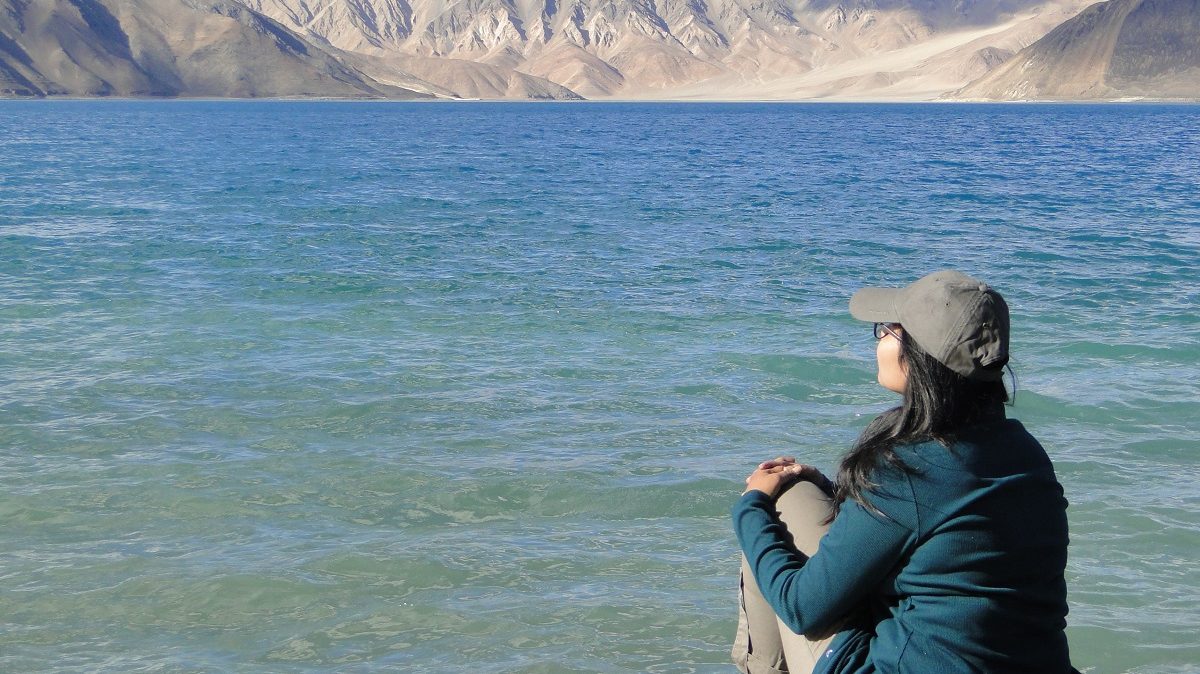 You'll be coming across enchanting lakes like Pangong Tso, Tso Moriri and more when in Ladakh. When sitting by such a pristine lake, we all feel a strong urge to test the waters and though dipping your feet for a while in the cold water is not discouraged, you should refrain from going any further than that. However deserted the lakeside might be, you are not allowed to shed your clothes and then jump into the water. Lakes of Ladakh are not meant for swimming and thus you would not even find any restrooms to wash off the saltwater.
Furthermore, the freezing water could send your body in a state of hypothermia or thermal shock. You are bound to experience at least some form of numbness in your body if you choose to ignore this and consider committing the mistake. The after-effects would be lying down with fever for the next few days where you'd be experiencing chills and body ache therefore spoiling your much-anticipated trip! Not to mention it is extremely wrong to pollute the waterbodies in any way.
Feeling extra adventurous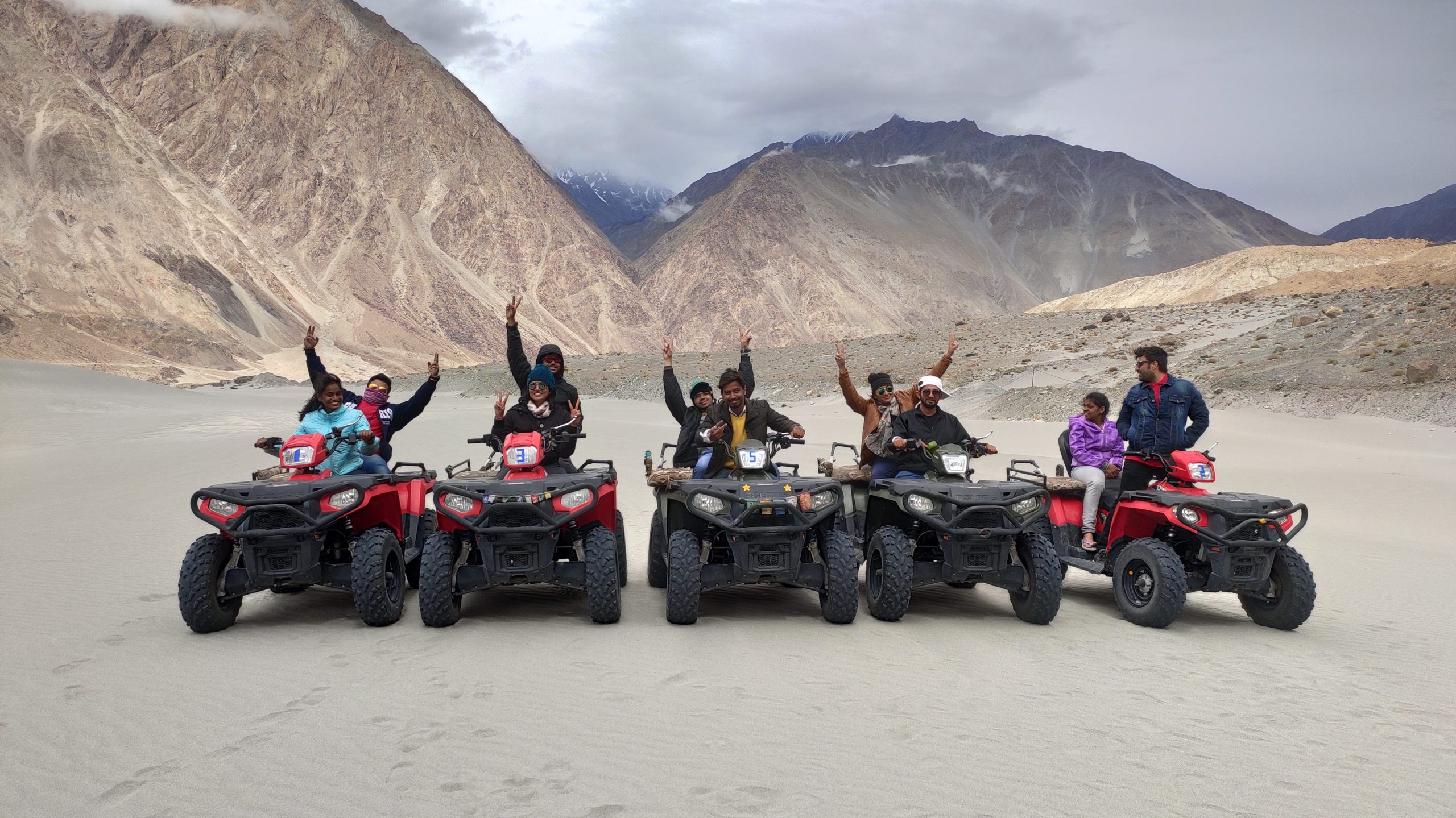 A lot of adventurists love the idea of standing bare-bodied with their bikes in front of them and then clicking multiple shots; however, do not try this!
Although this seems like a cool idea to flaunt and show off your pictures among friends and foes, it might affect you severely! You would find a ton of tourists posting their shirtless shots as soon as they cross the pass, but it could seriously impact their health. The chilly winds atop the hill can make you prone towards illnesses thereby leading to the cancellation of your entire trip.
A minute or two of fun can actually take your excitement and funds down the drain!
Littering the place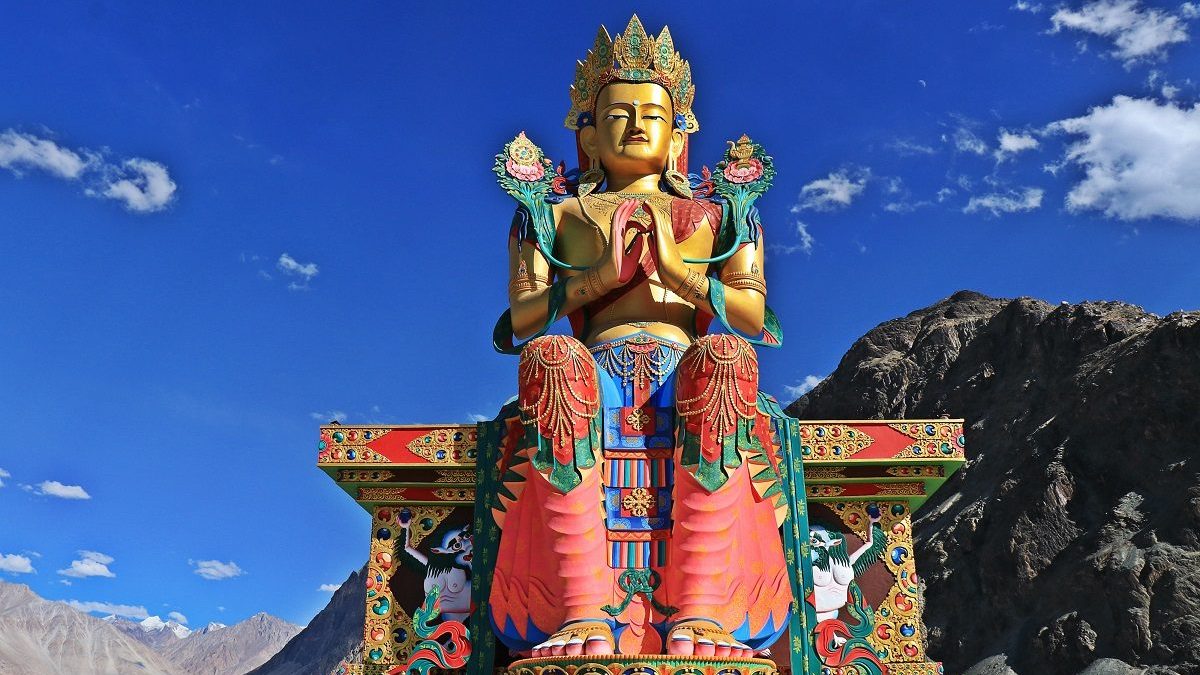 As mentioned in the previous common mistakes, Ladakh is renowned for its pristine lakes and snowy mountains, and over the years it has added to the riches of India. Littering, throwing plastic bottles, wrappers would not only stain its beauty but it will also harm the people who call Ladakh their home.
It is crucial that as a tourist, we perform sustainable practices to keep the environment clean. The least you can do is carry an extra bag to keep all your waste products that you can later throw away in the dustbin.
When you are considering going on a Ladakh trip, it is expected of you to be a little mindful and help the government and the residents in preserving the paradise.
Suggested watch: An officer from Ladakh appeals to the tourists to not throw waste
Not checking with your physician before traveling
Even if you feel that you're fit, you still need to make an appointment with your doctor and get a check up before you embark on a trip to high altitude regions such as Ladakh. Many people are prone to getting symptoms of AMS because of deficiencies as well as other reasons. Your doctor would be able to warn you as well as provide you with precautionary medications to help you with everything that could go wrong.
These are some of the most common mistakes people make when traveling to Ladakh. All of these mistakes can be easily avoided if one is mindful of their actions and travel responsibly.
If you're planning a trip to Ladakh and have any questions, then you can check out our other blog Common Questions about Leh Ladakh Road Trip