Ladakh remains on top of every traveler's bucket list. At first, it was renowned as a biker's paradise but in recent years, it has become a dream destination for all kinds of tourists across the globe. The balance of solitude and adventure that is ever-present in the land of high passes is one of the reasons why it's so popular among tourists. However, this off-track nature of Ladakh is exactly why you need to be prepared for everything; from harsh weather conditions to high altitude sickness, poor connectivity, and more. Whether you're traveling with a friend or are on your own, everything you need to know before visiting Ladakh is listed here. These Ladakh Travel Tips will surely make your trip smoother.
Here's everything you need to know before visiting Ladakh:
1) Routes and Passes: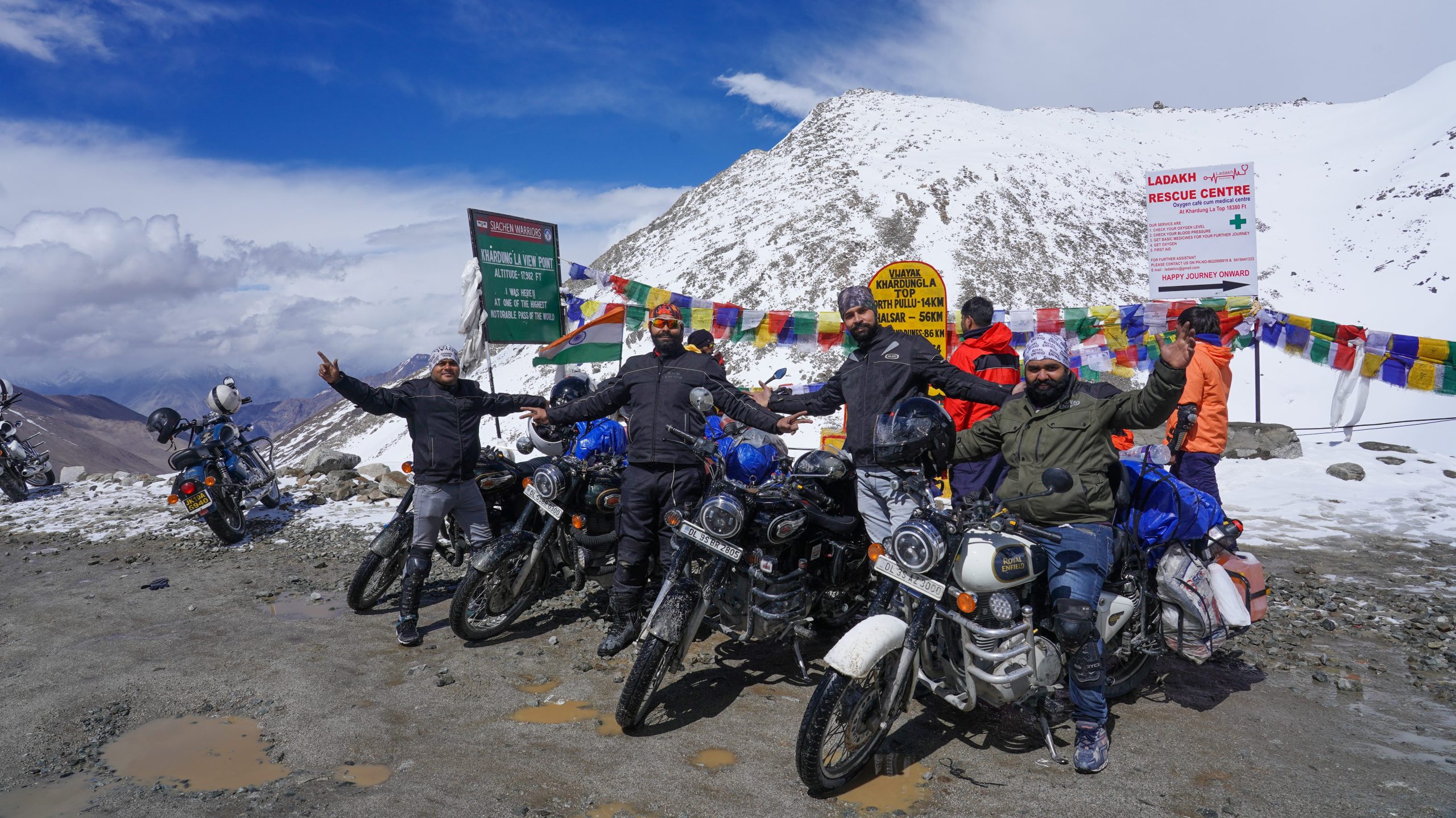 Srinagar – Leh route will open in March 2023. However, the Leh- Manali route remains closed and will probably be accessible from the first week of June in 2023.
When it comes to all the motorable mountain passes that Ladakh is known for, the Khardung La pass, and Changlang La Pass are open for tourists in 2023. Zoji La Pass will be open by the end of March.
However, Naki La pass and Baralacha La Pass will open in June respectively. The most important Ladakh travel tip is to be aware of the road conditions and which passes are accessible when you're planning your road trip, so make sure that you're always up to date with the news.
Must Read: High Passes of Ladakh that Bikers are obsessed with!
2) Connectivity: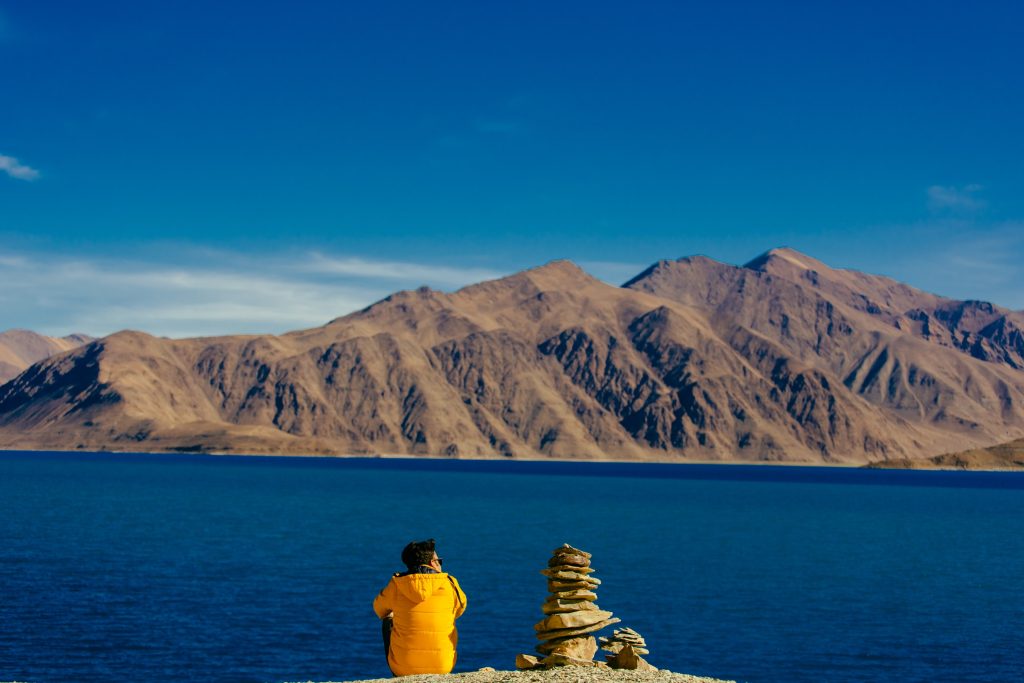 Prepaid connections don't work in Ladakh. When it comes to mobile network providers, you can only rely on Airtel. BSNL and Jio. Here are some regions with the respective network that you can expect here:
Leh: Airtel, BSNL, and Jio users have good connectivity here.
Nubra: Jio and BSNL users get decent connectivity here.
Diskit: Jio gets decent connectivity while Airtel gets 2G/3G reception.
Zanskar: BSNL gets decent connectivity.
Drass: BSNL gets decent connectivity.
Kargil: Jio and BSNL get decent connectivity.
But here is a Ladakh Travel tip that will help you make sure that you never lose connection with your loved ones. You can buy a postpaid SIM card for 300 – 500 INR in Leh itself. You'll just have to show ID proof like your voter ID card or passport.
However, the SIM card would most probably stop working as soon as you leave Ladakh. When it comes to Wi-fi connectivity, the speed is painfully slow. You'll be able to send WhatsApp messages anyway.
Suggested read: Ladakh FAQs answered
3) Navigation: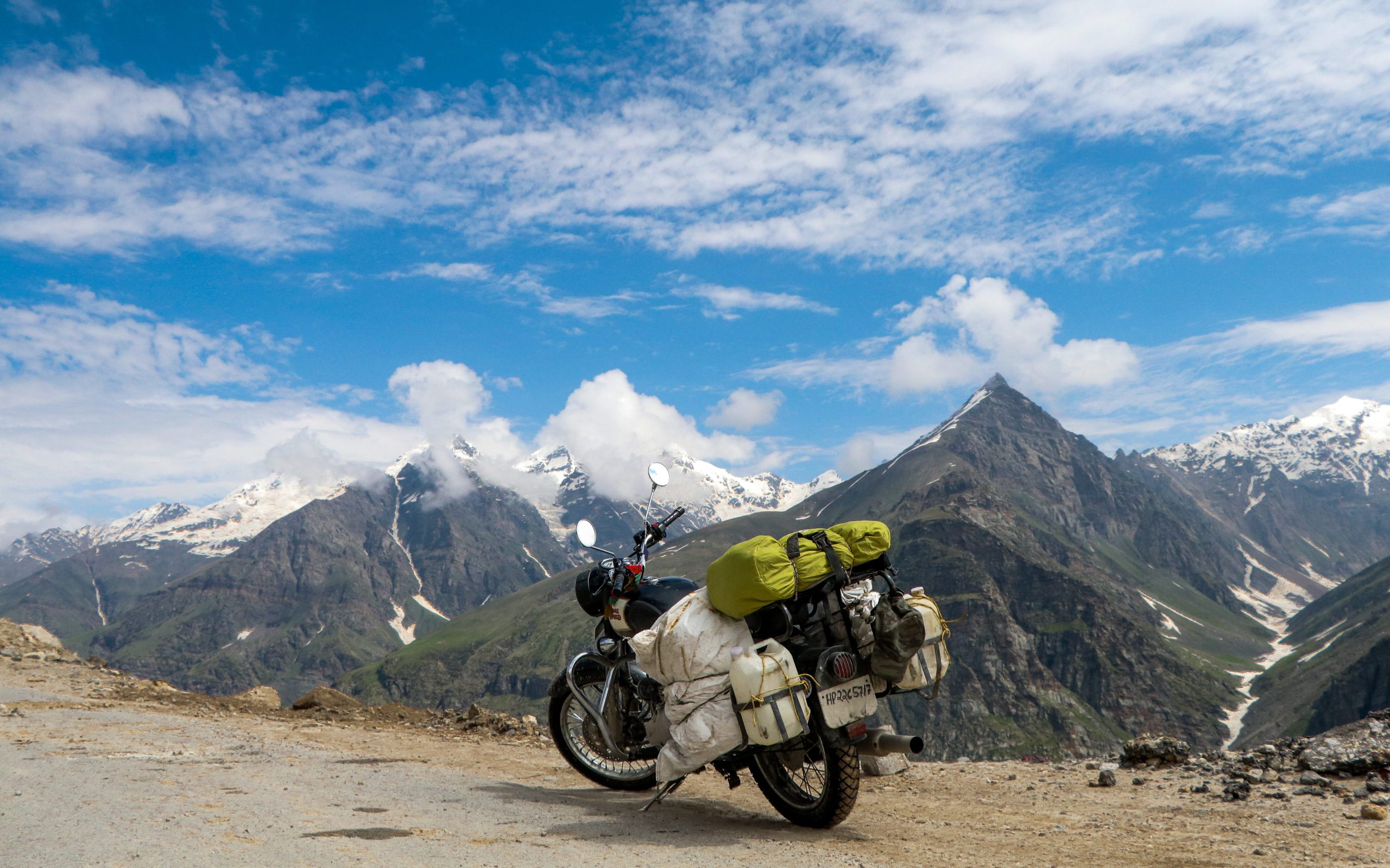 One of the most important things to know about Ladakh is that on-road commutation is the key. Hence you must be always in tune with a reliable platform that can help you navigate different directions and routes.
You should download Offline Maps on your phone before heading out to Ladakh. You can't always rely on a strong internet connection, and offline maps will help you keep track of your journey.
Also read: Ladakh Trivia: Facts you didn't know!
4) Meals: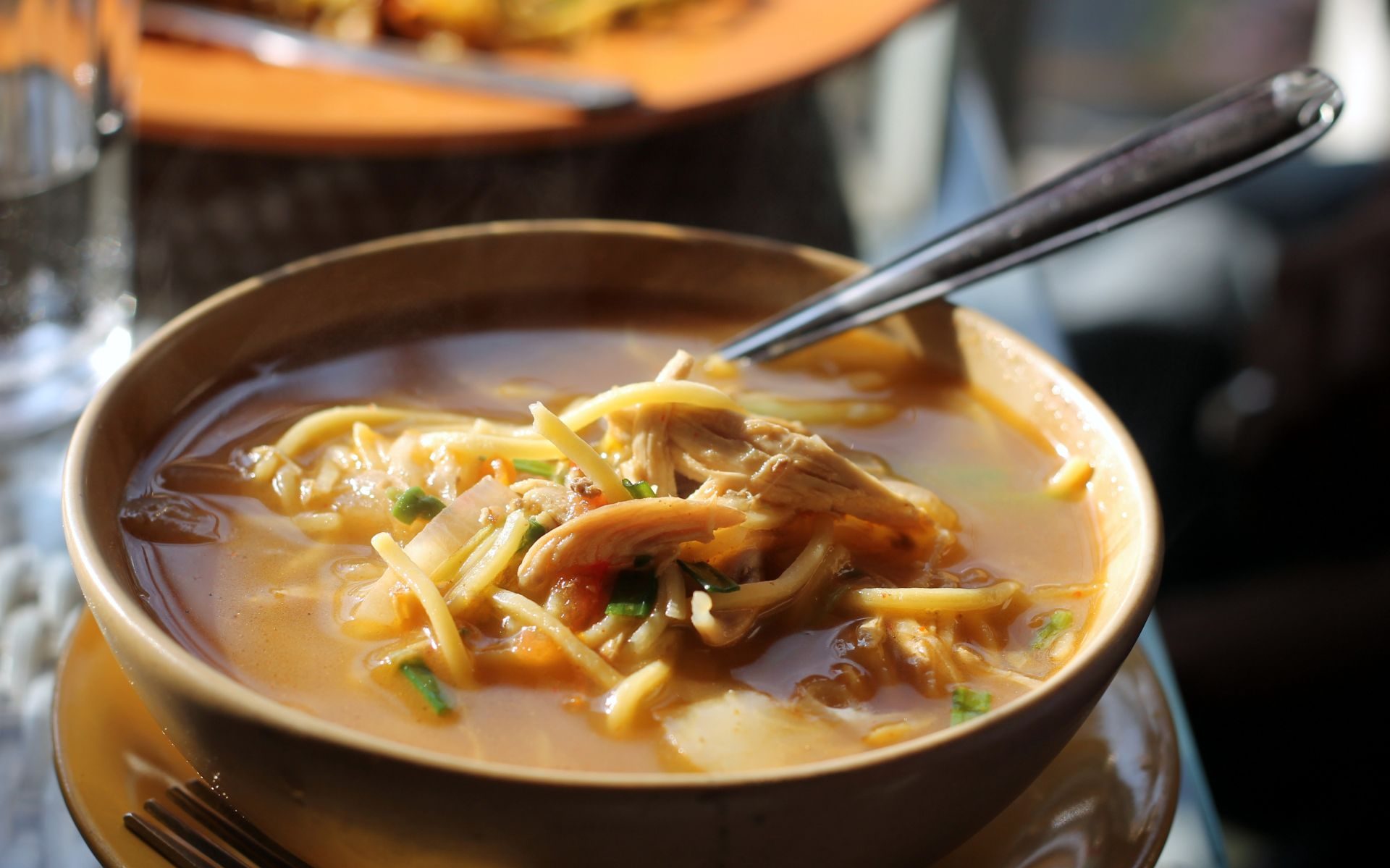 What makes a destination special is the opportunity for people to indulge in the local food. It is the best way to embrace the vibrant culture of a place.
Tibetan influence is prominent in the valley and the Ladakhi cuisine is no different. Most of the food that you'll find in the region helps in keeping your body warm. Also, the ingredients used are mostly homegrown which means that you'd only be devouring the most authentic food.
Some food that you must try in Ladakh are:
Gur-gur chai: Gur-gur chai or butter tea is a very popular beverage in Ladakh.
Tingmo: It is a bun-shaped steamed bread that is served with veggies and meat.
Chhutagi: Chhutagi is a true Ladakhi delicacy. It is a thick soup made of veggies or meat with pieces of cooked dough shaped like a bow tie.
Chulli Jam: Apricots are called Chulli in Ladakh. They're mostly homegrown and so the apricot jam is something that you must try in Ladakh.
Thukpa: One of the most popular Tibetan dishes is Thupa. It is a soupy noodle dish that can consist of veggies or minced meat. The noodles are homemade which is why they're delicious.
Most of the food in Ladakh has meat in it. If you're a vegetarian, then you should carry instant noodles with you. However, many dhabas and restaurants serve vegetarian food as well.
Suggested read: Where to find Veg Food in Ladakh?
5) Precautions: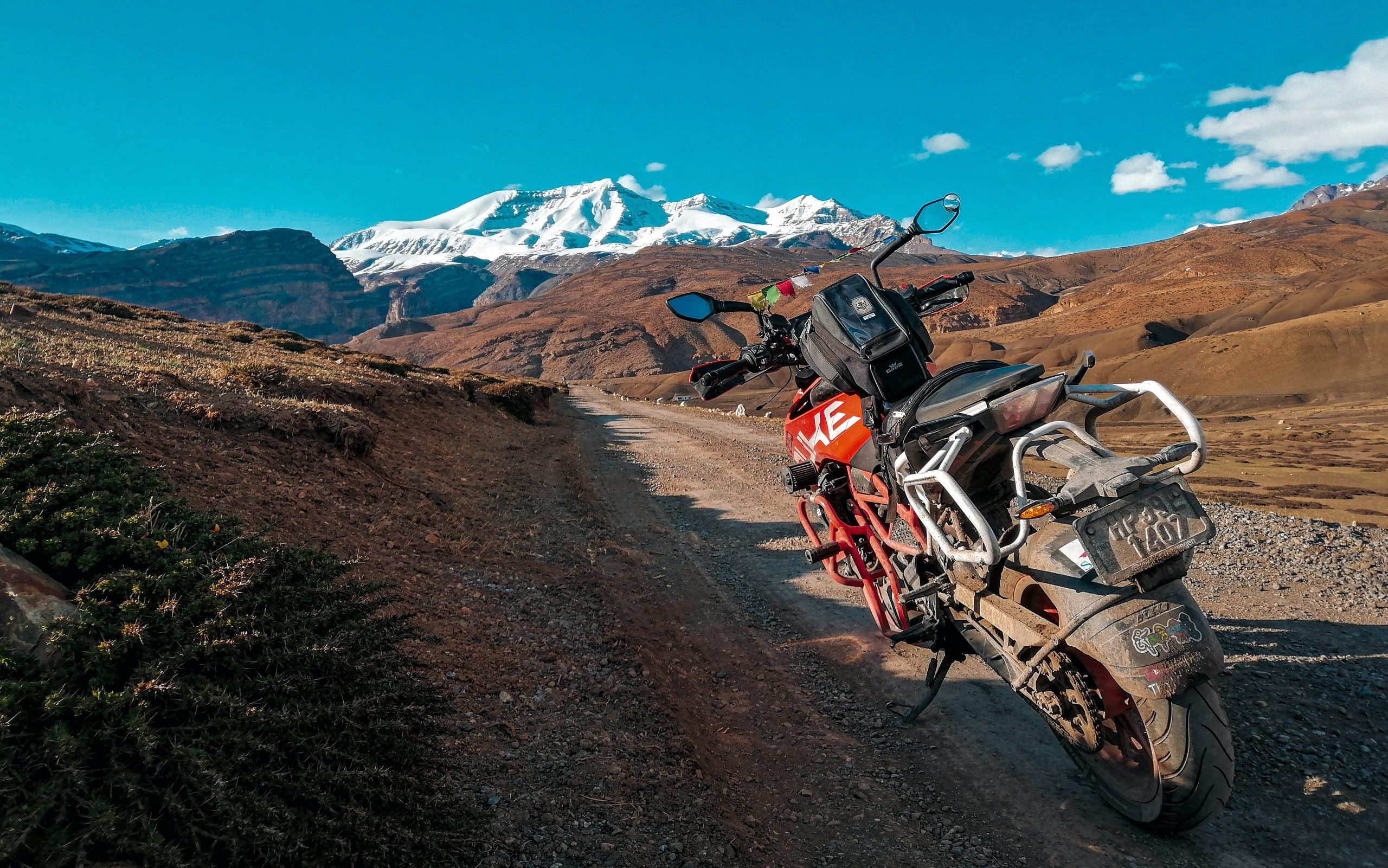 It is crucial that you consult your doctor before making any travel plans to high-altitude regions such as Ladakh. It is also extremely important that you're always aware of how your body responds as you're gradually ascending.
AMS or acute mountain sickness is your body's way of responding to the change in altitude. AMS occurs when your body doesn't get enough time to adapt to the conditions. The symptoms of AMS include:
Headache
Nausea
Dizziness
Breathlessness
It is advisable to carry a medical kit consisting of Diamox, medicine for headache and nausea in it. You must also drink plenty of water to avoid your chances of developing AMS. Simply covering your ears as you are traversing through some of the high mountain passes will save you from a lot of discomforts.
Must read: What is AMS? – A guide to acute mountain sickness.
6) Documents: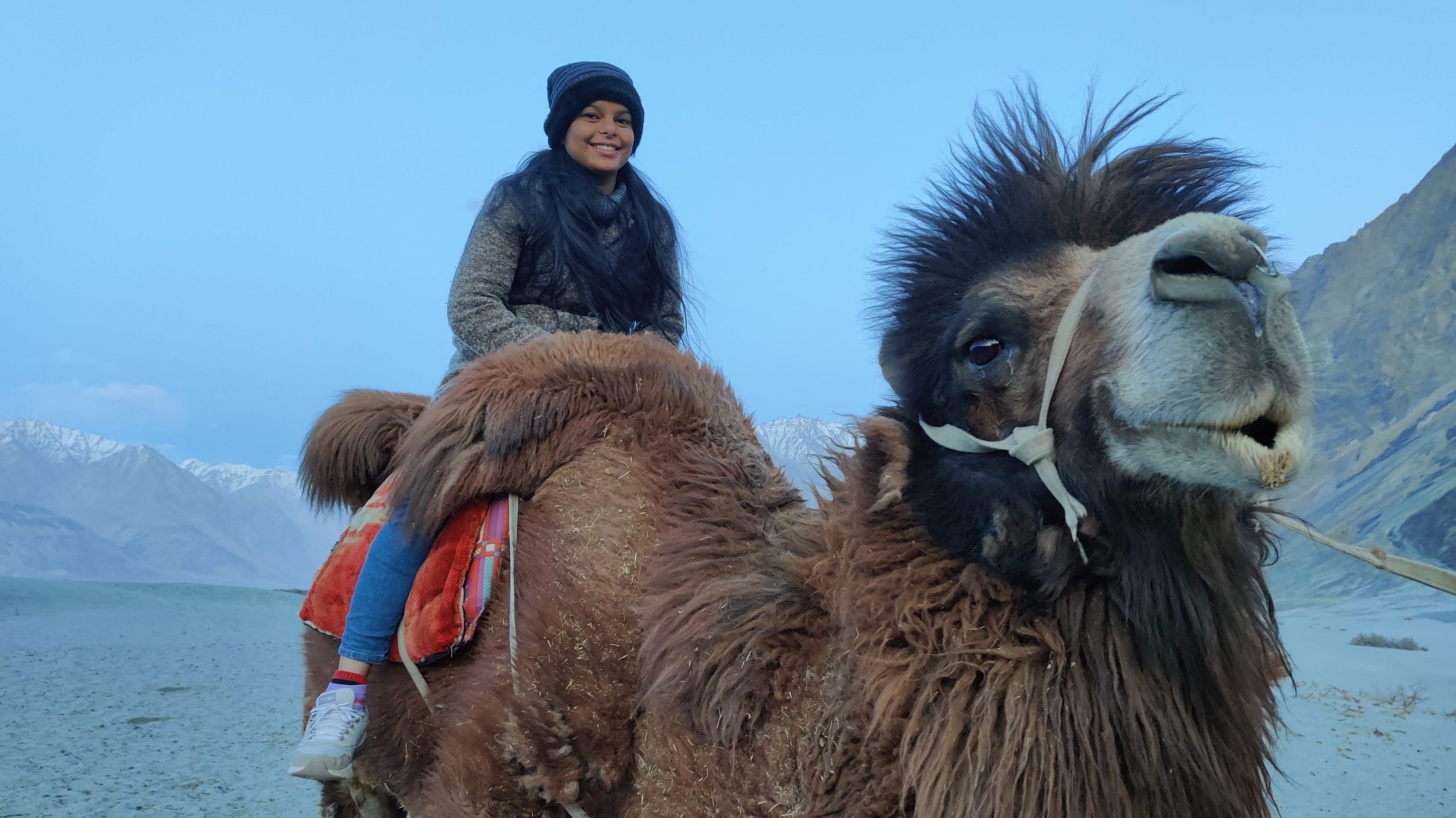 Some of the most important documents that should be on your person are your Identity Proof such as your Aadhar Card, PAN Card, and Driving License works just fine.
In case, you're traveling on your own, then you need to carry all your vehicular documents as well. For Foreign Nationals, a Passport with Visa and OCI Card is necessary.
There are certain Inner Line permits / Protected Area Permits that you need to acquire when traversing through the below-mentioned regions specifically:
Khardungla
Nubra Valley
Shyok
Changla Pass
Pangong Tso
Turtuk
Tang Tse
Chumthang Valley
Tso Moriri
Dha Hanu Valley
Batalik
Permits are delivered via Deputy Commissioner (DC) Office in Leh which is open from Monday to Saturday (10 AM – 4 PM). These permits are valid for 3 weeks for Indian Nationals and 15 days for Foreign Tourists.
Suggested Read: Ladakh Travel Essentials
The most important thing when planning a trip to Ladakh or anywhere else is to be respectful of the destination as well as the people. As long as you're being a responsible tourist, then everything else will eventually work out for you as well. If you still have doubts and need more in-depth information on Ladakh, you can check out our detailed "All Things Ladakh Guide" on Youtube where travel consultants answer all questions travelers have before visiting Ladakh.
If you are planning a trip to Ladakh anytime soon, gear up yourselves because SALE OF THE SEASON is now Live and Loud with up to ₹5400/- OFF on all Ladakh Packages!