We believe many people are familiar with the Chopta Chandrashila Trek.
Wait…are you someone who hasn't heard of this trek?
So stick around, and we will let you know about this beautiful trek in Uttarakhand.
About Deoria Tal Chandrashila Trek…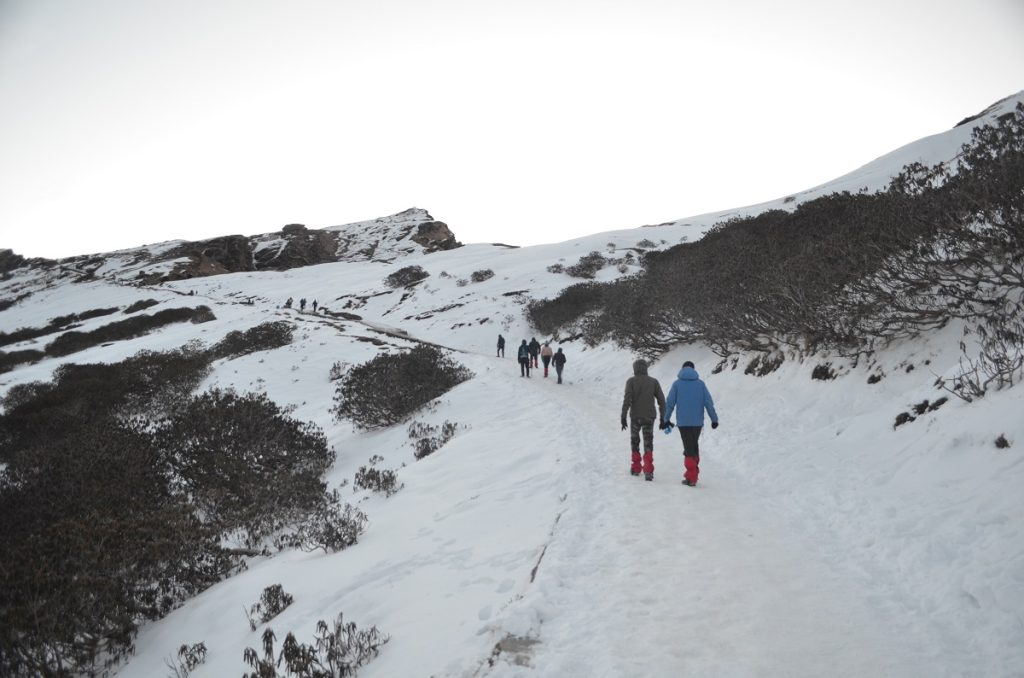 One of the most popular treks of the Garhwal Himalayan region of Uttarakhand, Deoria Tal Chandrashila Trek has many fans.
Fans? You ask why?
Well, the answer is simple. It is one of the best treks to do in Uttarakhand that is a delight for beginner trekkers and also for those who have never trekked before.
The interesting part about this trek is that it remains accessible almost throughout the year.
The difficulty level of this trek is fairly easy, so it should not pose any challenges or problems to beginner trekkers.
And considering Chopta Chandrashila is a beginner's trek, the peaks visible from the summit are something that makes this trek even more special.
The peaks visible from the summit are:
Bandarpunch
Chaukhamba
Trisul
Kedar Peak
Nanda Devi
Legends associated with this trek…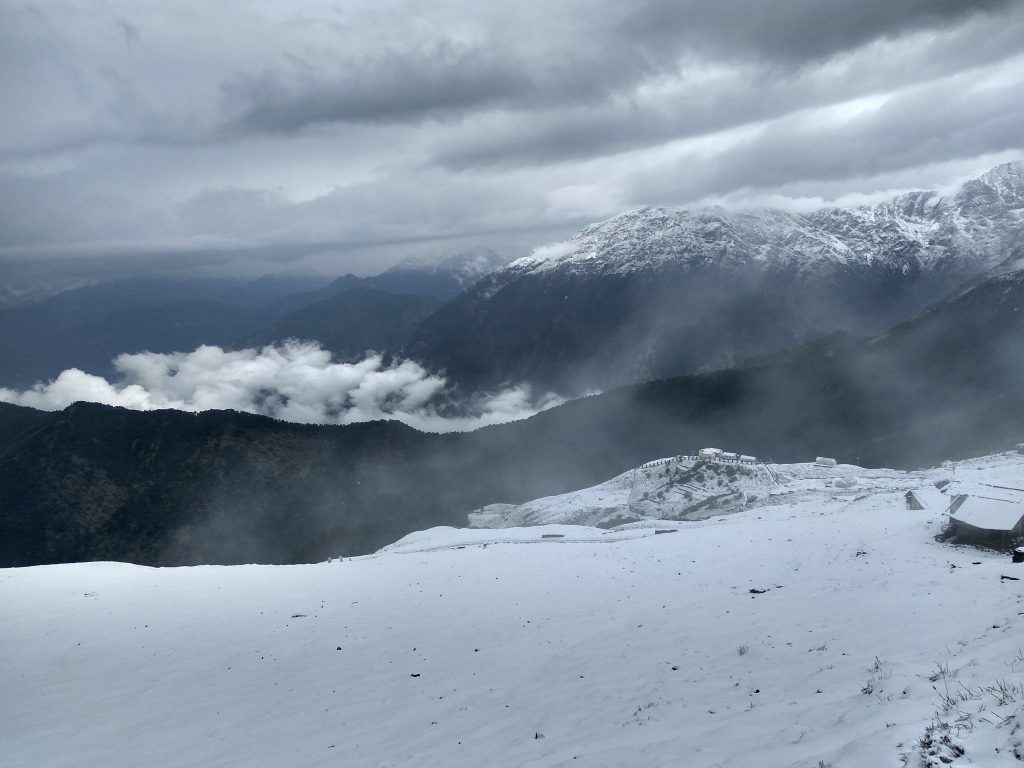 India is a land of mythology and fascinating tales, so this place also has some hidden stories which are quite interesting.
Legend has it that after defeating Ravana, Lord Ram meditated here at Chandrashila.
Also there is a peak which is called Ravan Shila. The peak is named after Ravana who performed a tapasya in order to please Lord Shiva.
Apart from stories of Lord Rama and Ravana, there is also a tale of Moon God "Chandra". Chandra spent some time here in penance and hence the name "Chandrashila" which means "Moon Rock".
Tungnath Temple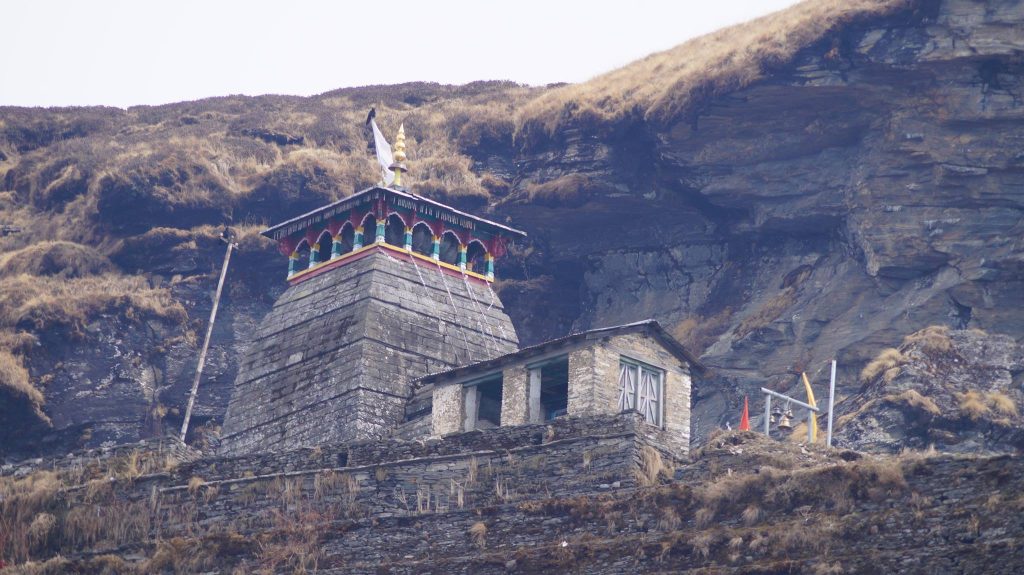 Tungnath Temple has certainly got a unique aura about itself…
For starters, it is the highest Shiva temple in the world. Standing tall at 12,073fts, it is located in the mountain ranges of Tungnath in Rudraprayag district.
Located just below Chandrashila's peak, the temple is more than a 1000 years old.
Also this temple has famous stories and legends related to Pandavas of the Mahabharata.
Story of Deoria Tal…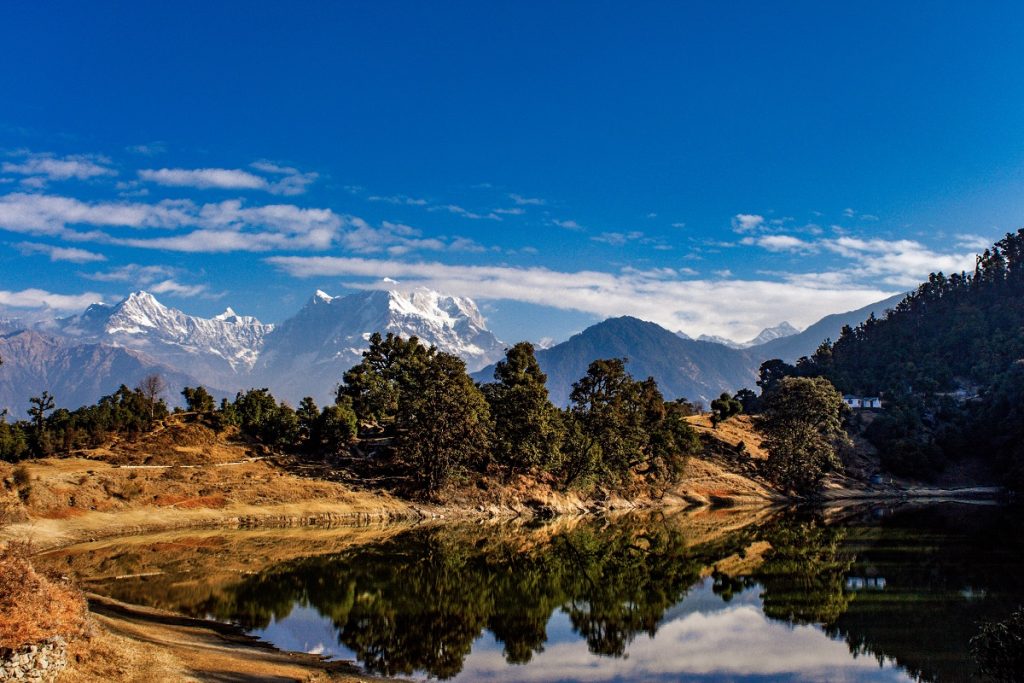 Deoriatal Lake can be visited throughout the year and it offers a clean and uninterrupted view of the Himalayas.
The Hindu legends portrays a mythical story about this place. It says that the gods used to take bath in this lake.
Another story says that this lake is "Indra Sarovar" as mentioned in the "Puranas".
This place is also where the Pandavas asked for the quries from Yaksha.
So readers…what do you make out of these stories and tales from Chopta-Chandrashila? Do you have any other interesting stories of Uttarakhand? If yes, do let us know in the comments below.
For more information related to Uttarakhand and travel scenarios, trip updates and latest developments of other states and rest of India, you can join our Whatsapp group.