NAG TIBBA TREK
A total of 12 people joined us on the Republic Day Weekend trek to Nag Tibba. Those were some awesome guys who had every bit of fun factor in them. We started from Akshardham Metro Station around 9 PM with everyone cozily tucked in their seats as it had gotten a bit cold when we started our journey.
We exchanged introductions with each other on the way inside our tempo traveler as we all kept singing songs throughout the journey until everyone fell asleep except for me and our driver Mr. Rahul. Our journey was delayed on occasion by the fog here and there. But, we still managed to move smoothly despite all that and got in time to Mussoorie the next morning for the sunrise.
The sunrise was incredibly beautiful and mesmerizing. It was cold so we all didn't take much time to stay out and get the pictures and quickly got back into our vehicle and continued our journey to Pantwari.
We reached Pantwari amidst the celebrations of Republic Day with the locals singing the National Anthem under the National Flag outside the PNB bank right in front of the place where we were staying. After getting fresh, having breakfast, getting over the night's tiring journey, everyone was looking full of energy by the time we started trekking for our Nag Tibba Base Camp.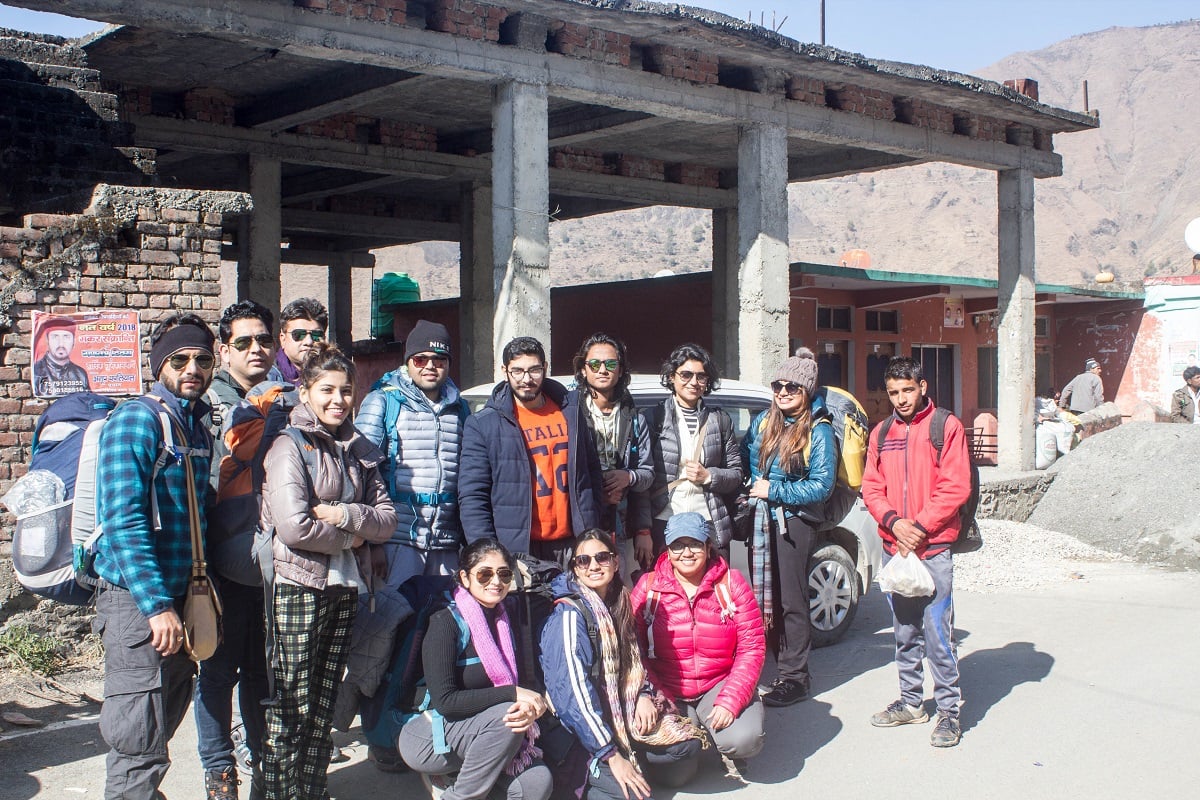 It was around 10:30 when we started trekking and though the weather was beautiful, the sun played spoilsport to us. People had started feeling the uneasiness of trekking in warm clothes with the sun shining brightly over our heads. A few stayed behind, a few went ahead, some rested. That's how everyone proceeded for the first few kilometers of the trek.
Most of the people who accompanied me had some experience of trekking before, so it didn't really bother them much. But, some were trekking for the first time and the aftereffects of the inexperience started showing after the first one hour when they seemed exhausted with walking. We kept halting our pace as I kept on encouraging everyone to keep moving so that we could reach the base camp before sunset. All through the journey, I kept telling everyone why sunsets are one of the most important moments of a trek if you are a traveler. The stories of witnessing so many sunsets myself did help and people slowly and steadily kept on going without taking long halts to catch a breath. Instead, they only stopped at a few places to catch their breath and continued moving at a steady pace to reach the water source where we were about to have our lunch.
We sat there for a while and saw the first glimpse of snow that had everyone smile. They all had lunch and with a final push, everyone started the final ascent of the day. The final kilometer ascent was quite steep and hence it was creating a bit of problem for some of the people, so they needed more rest. We kept going as we were chasing a beautiful sunset after a tough and tiring day of walking. As our base camp drew closer, the ascent grew steeper, so everyone put in extra effort to reach the top and reach the Nag Tibba Campsite and everyone made it well in time to enjoy the beautiful sunset.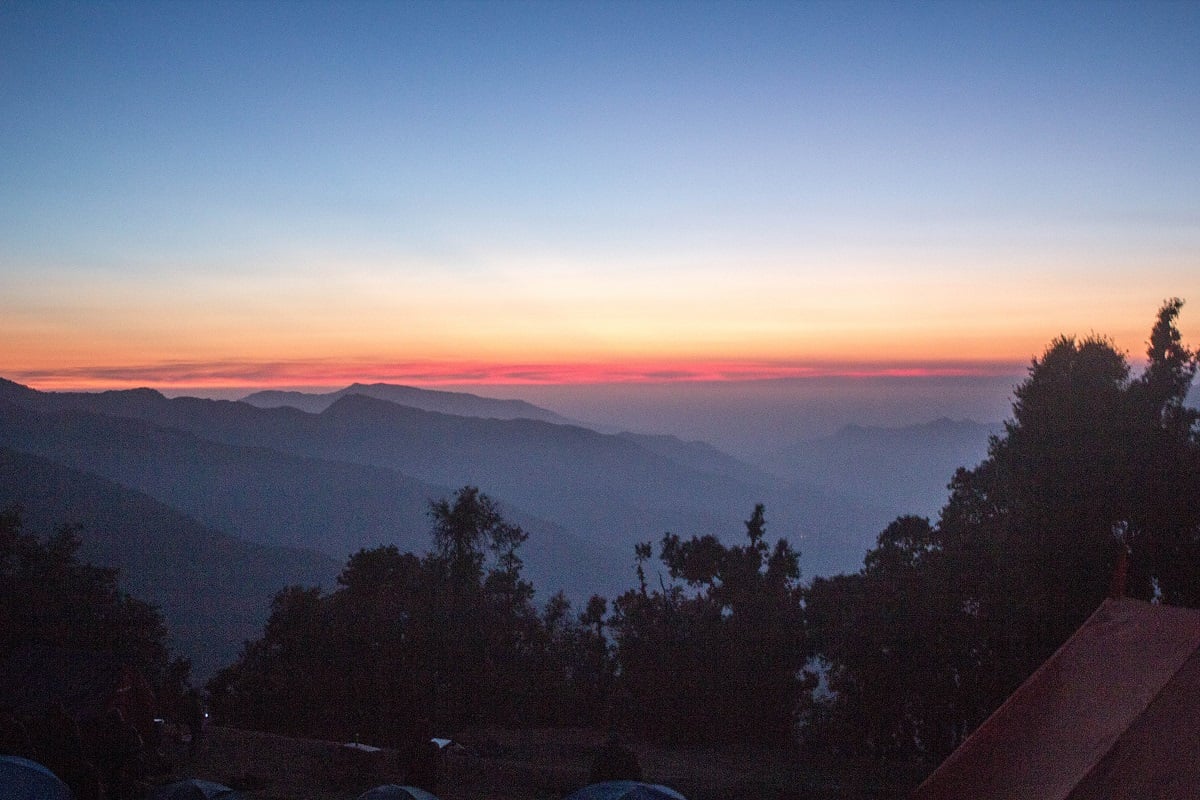 As it happens, everyone was waiting with their cell phones in their hands as the sunset kicked in. Everything had slowly started turning red and kept changing to different shades. We all had our evening tea while enjoying the sunset and that moment was perfect. With bonfire, hot served dinner, and a perfect company of fellow travelers, we enjoyed our night before we went to sleep.
The next morning, I woke up everyone who could for the Nag Tibba Summit. As it was going to be difficult, I wanted to make sure that whoever goes reaches the summit. We started early around 6 after having our breakfast. Everyone was glad that they found snow on their way to the summit. At a few places, we all stopped to play in the snow and have a snowball fight. It was just so fun. We kept moving ahead steadily, enjoying the gorgeous views and soft snow. It had now become easier for everyone to trek today as there was less sunlight and colder, so everyone was able to trek around snow. After trekking for a few hours, playing in the snow, we reached the Nag Tibba Summit with a lot of crowd present there.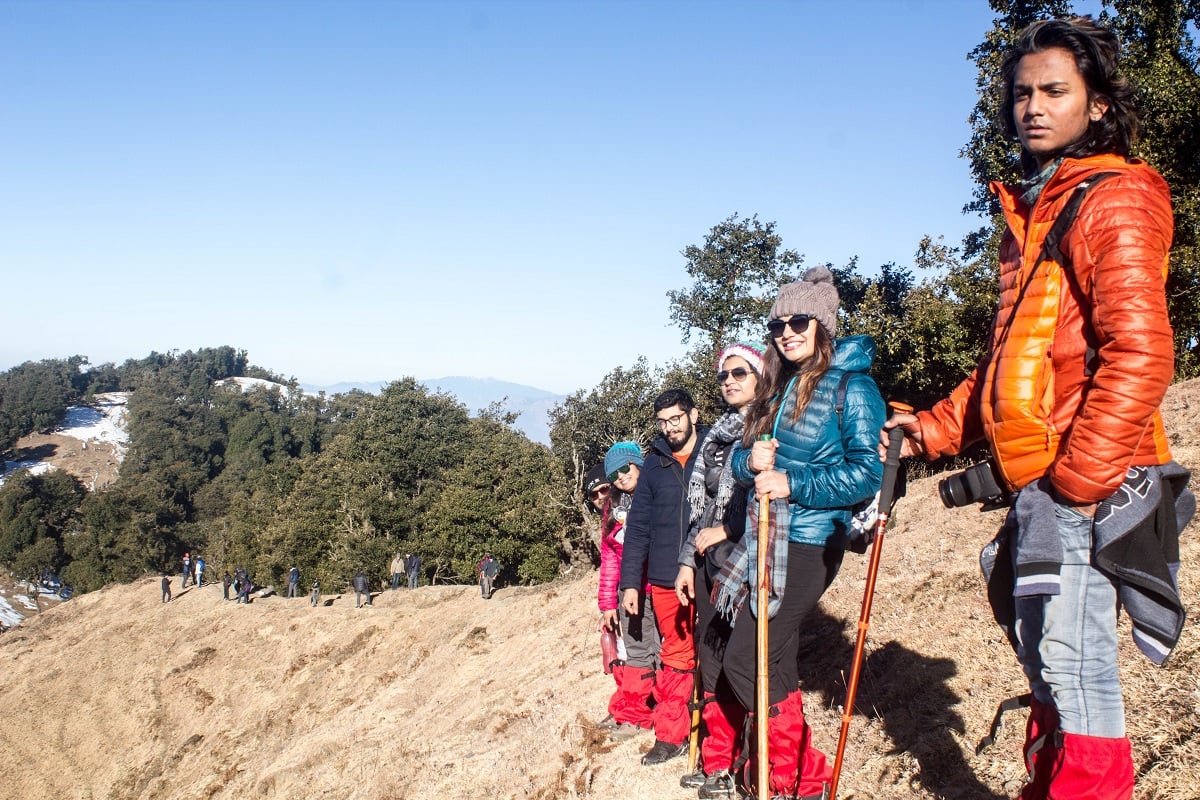 We all sat at the summit peak to get some pictures before moving towards the areas with much snow and less crowd. Everyone enjoyed to the fullest with snow everywhere and wished they all had more time to stay there and enjoy the gorgeous beauty of the Nag Tibba Summit. After an hour or so, we began our return to the Camp Site. It didn't take us long to come back as everyone was sliding wherever they could to reduce the walking time and save energy.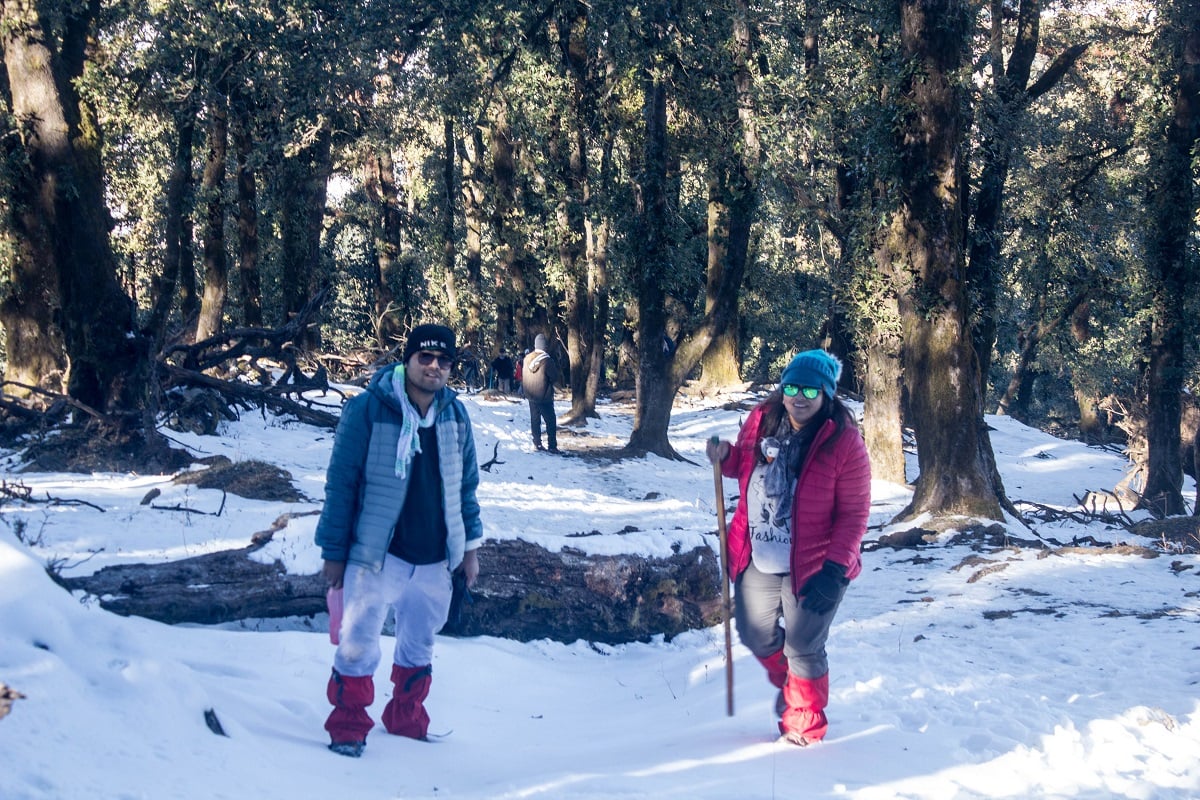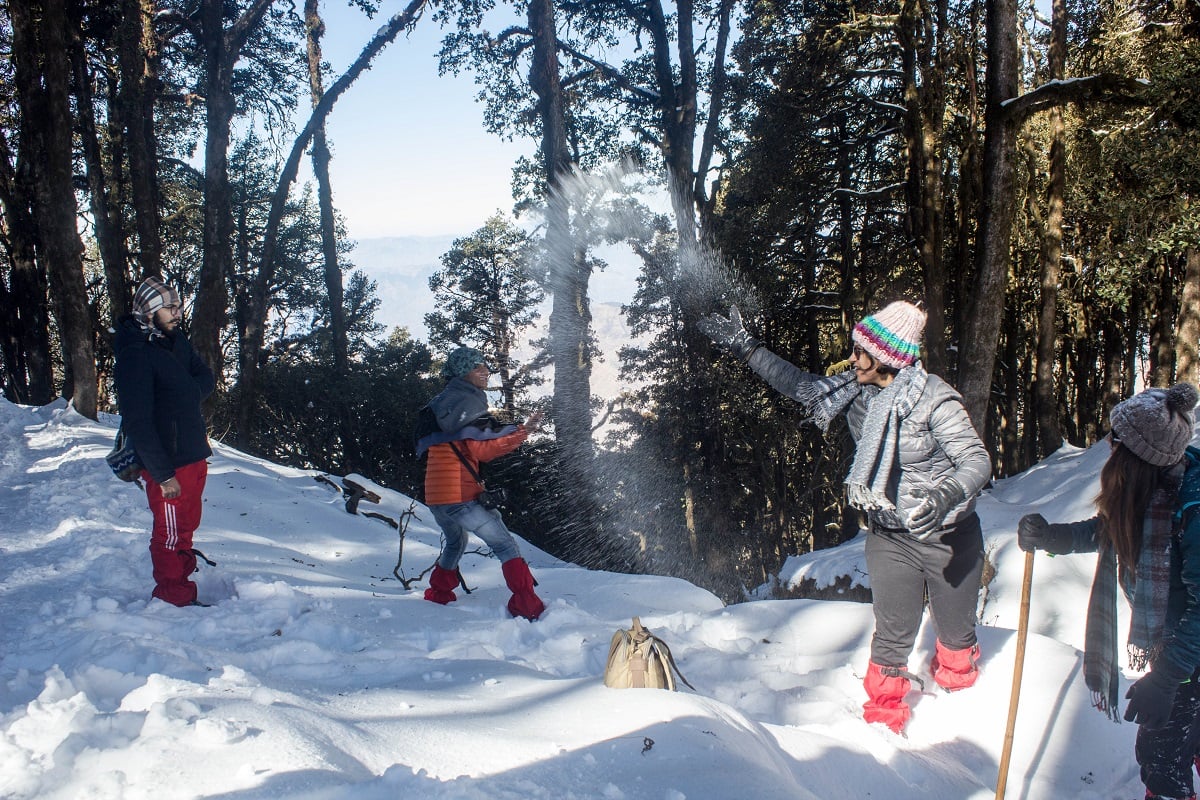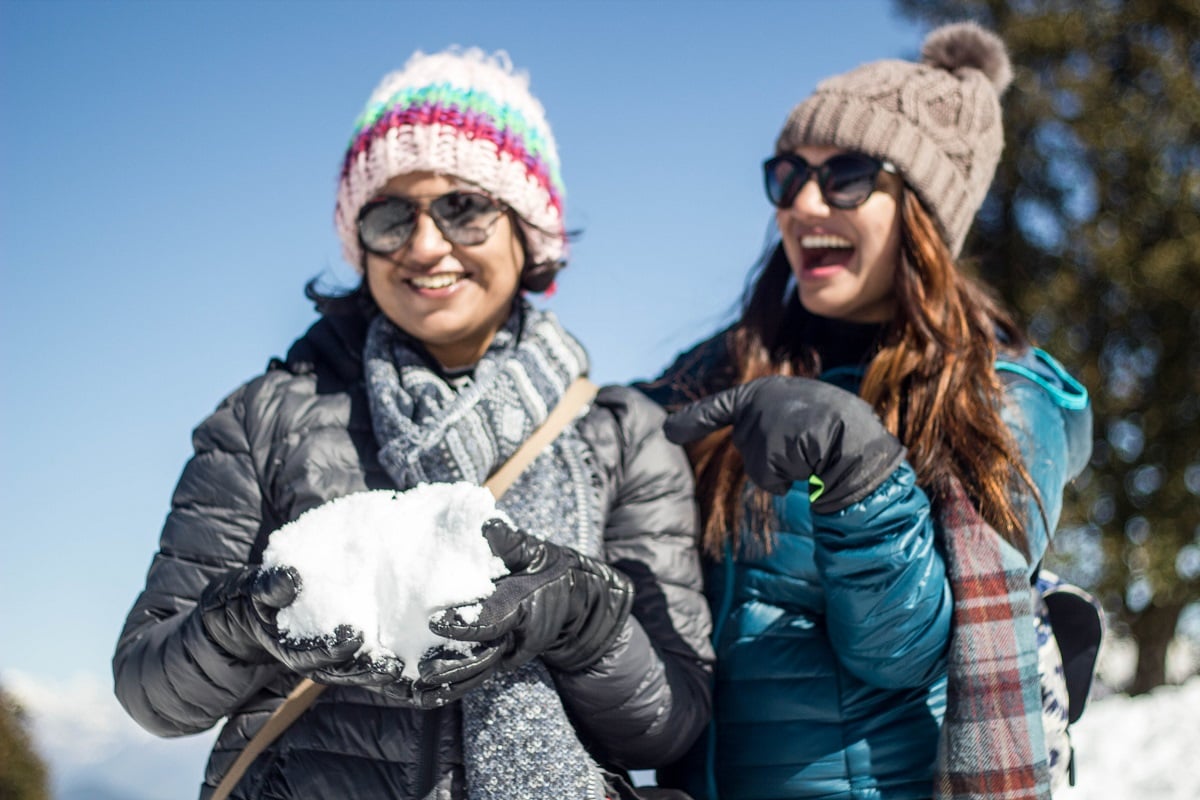 In around 90 minutes, we were back to our campsite where we had our lunch and departed for Patwari. Everyone was enjoying the descent as the sunset kept approaching and everything looked beautiful and people didn't feel tired. On reaching Patwari, everyone thanked our organizer for having made the trip successful and then had snacks and tea as we left for Delhi around 8 PM from Pantwari and reached Akshardham Metro Station the next morning before sunrise.