The first experience of anything in life is always wonderful, and if it is a travel experience then it gives you an unforgettable & a lifetime experience and an opportunity to encounter & learn many new things from nature. NagTibba trek is a weekend trek from Delhi,it was our first trekking trip and we did it by bunking our college.
NagTibba is the highest mountain peak situated in the lesser Himalayan ranges of Uttarakhand. The name NagTibba is based on the "Nag Devta" or "Snake God". There is also a temple called Nag Devta temple situated just 250 meters below the summit. The trek is easy and is recommended for beginners. The best thing about this trek that it is the nearest one to Delhi and it is accessible in all the seasons.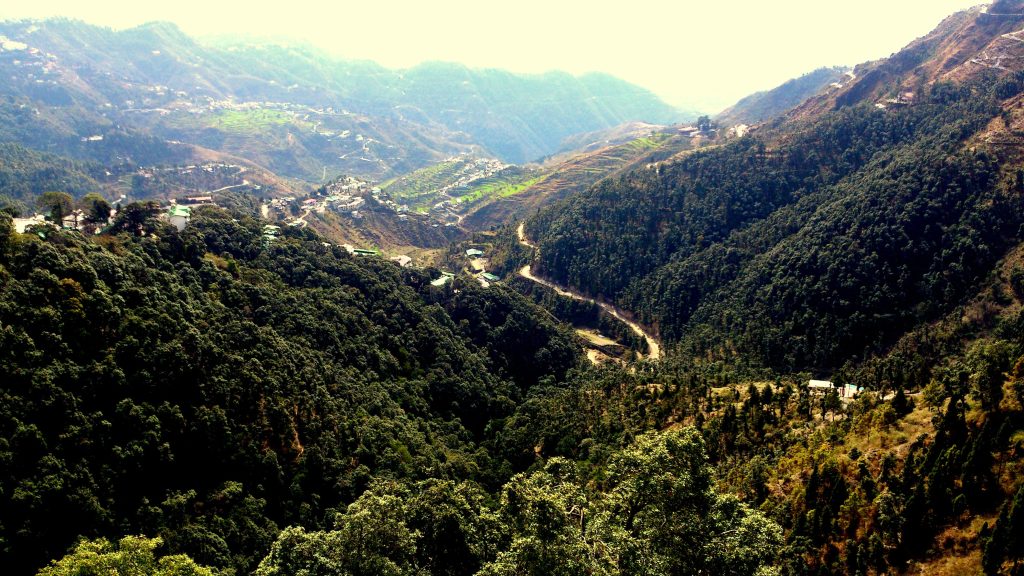 Day 0:
We started our first trekking trip from Delhi. Boarded a bus to Mussoorie from Kashmere Gate ISBT at 9 PM. The weather was cool. The bus driver drove the bus rashly due to which we reached Mussoorie before time.
Day 1:
The bus dropped us at Mussoorie Library Chowk. The weather was fairly cold there. We were literally shivering. To take some rest and to find a shelter, we took a room in a hotel for 6 hours near the chowk. It cost 150/- only. The room was quite good at this economical price. After taking some rest, we went out and explored the market and asked the timings for the bus to Nainbagh. Then we did have breakfast of Aloo Paranthas and started waiting for the bus.
The bus arrived at 1:30 PM and as expected, the bus was full and we did not get a single seat in our whole journey. The bus journey started from the chowk and we drove through Kempty Falls, Yamuna Bridge, some tiny villages and we reached Nainbagh at around 3:15 PM. Then from there, we took a shared taxi to reach Panthwari. After about 1 hour journey, we reached there and booked a room in a guest house.
The whole journey made us tired. So we took rest for some time and then explored the village and discovered some information about the Nag tibba trek – weekend trek from Delhi. As this was our first trek, we didn't want to leave any stone unturned so we hired a trekking guide.
After having dinner, we went for sleep.
Day 2:
We were fully prepared for the very first trek of our life. We called up our guide and started our trek at around 7 AM. Our initial trek was through an uneven surface, which was filled with stones. After walking for 1 hour, we took our 1st break and had some energy supplements.
We walked on the spur of a mountain and then got into a dense forest of pine and rhododendron, after which, we reached an open meadow. The walk was no more tiring on that path, after walking for another 1.5 hours, we reached Nag Devta Temple. We also found some patches of snow there.
After taking rest for a couple of minutes, we visited the temple and then had our lunch. We continued our trek to Nag Tibba summit and walking for 10 minutes, we looked above on the summit and there were dense black clouds approaching towards us. The guide told us that this is not a good sign.
So we decided to back off from there and started descending to the village, Panthwari. We were feeling a little low because of not reaching the summit, but at the same time, we were thrilled due to the weather situation. In about 3 hours, we reached the village and got into our room.
Just after reaching, we witnessed our very first hailstorm. We thanked God and the guide and were happy and satisfied because we took the right decision. Later, we had our dinner and slept.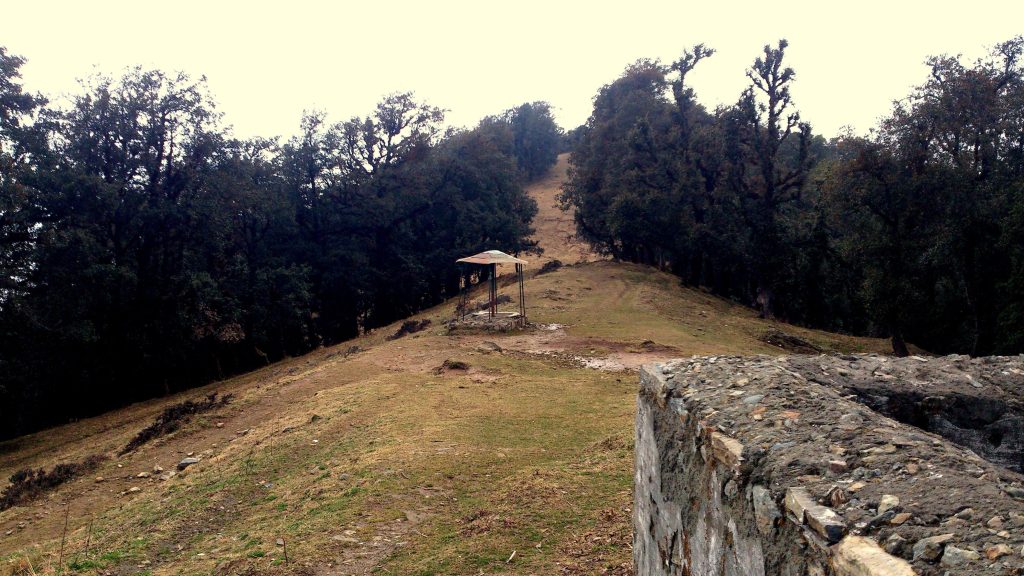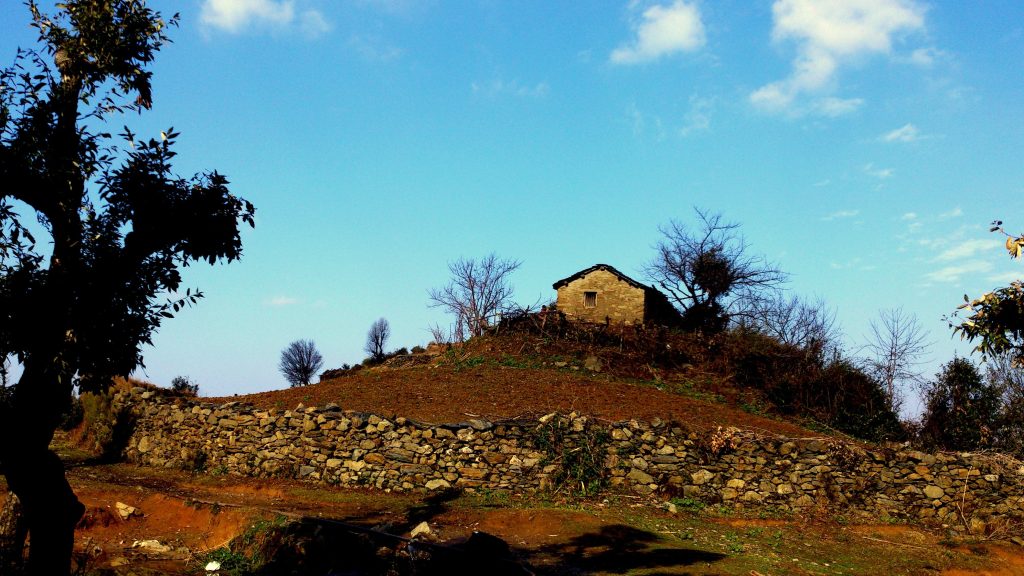 Day 3:
I woke up at 8 AM and after having breakfast, took a jeep to Mussoorie. After a journey of 2.5 hours, we had our lunch at Mussoorie and left for Delhi. At that time, there was no bus available for Delhi, so we boarded a bus to Dehradun and then took an overnight bus to Delhi.
The next day in the morning we reached Delhi.
Tip: Always keep your travel plan flexible, especially on hills. Weather is highly unpredictable in the mountains due to which transport and accommodation can also be affected. Whatever happens with you just think positive and take it as an adventure.
Hope you liked my experience of Nagtibba Trek – Weekend trek from Delhi.