The world continues to revolve, so what stops you from exploring? A large portion of your life's most unique experiences is encountered while travelling.
Take a walk down your memory lane and relive all those moments where you thought, "This is the best moment of my life."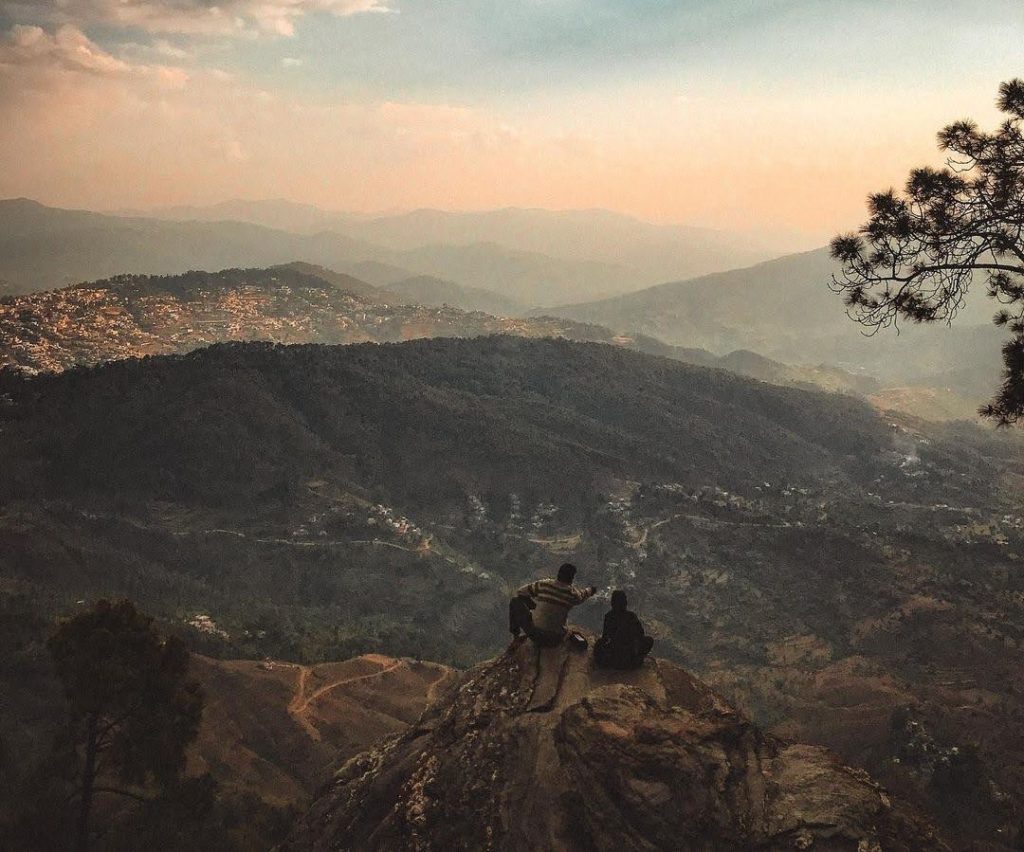 Life's a journey with travel being your constant companion, as you ebb and flow.
Travel has a lot to offer, which remains its most striking feature. No two days on the road will ever be the same.
The people you meet and the food you eat will definitely be different every place you travel to.
The most satiating sunsets will be different from each corner of the world. There might be instances when time will cease. These are moments when travel gratifies you with the best in its capacity.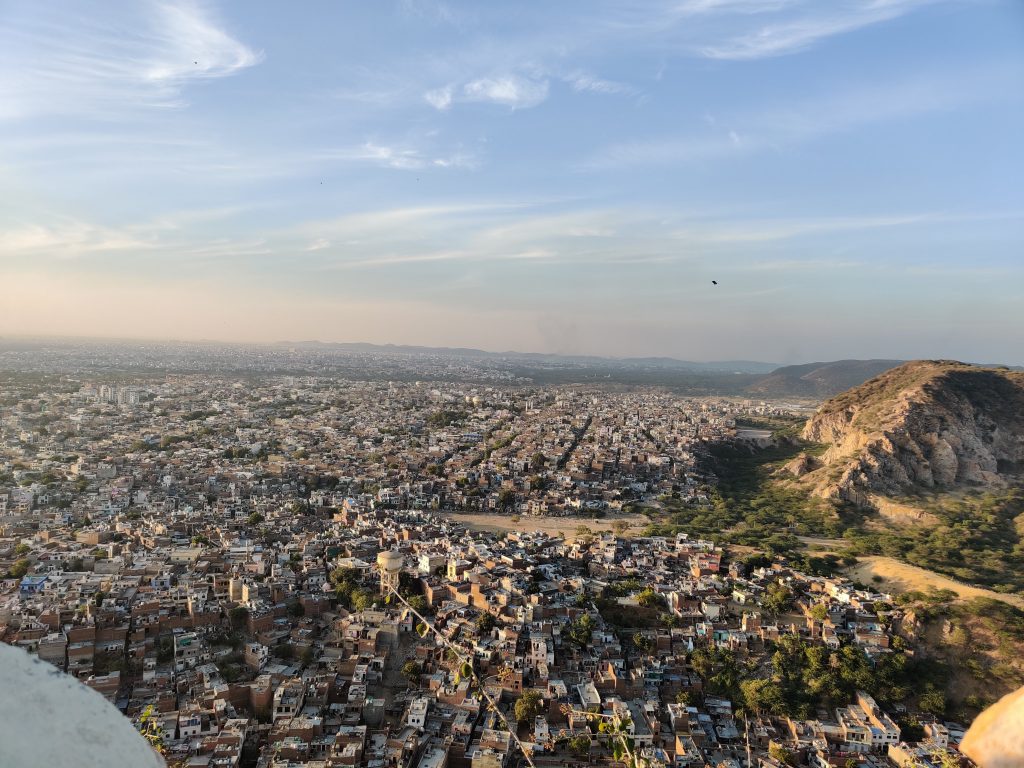 Being a diverse country, with each state owning up to its unique charm, there is no dearth for discovery. There are experiences unique to different locations while travelling. Here's a list for you to decide what you would want to experience next.
The Sculpted Beauty – Rajasthan
For a long time, the largest state of India was known to amass undiscovered land. Over the years, it has reigned its position as one of the most gorgeous travel locations in the country.
From the delicacies you relish, to the majestic forts and palaces that spellbind you, Rajasthan's magical aura invites you.
Travelling through the state, these are some unique experiences you come across.
1. Residing In A Fort
Many of you would have dreamt of treading down the historical path. To feel what a ruler did back in his time.
The forts and palaces of Rajasthan can make your dream come true. Live like a true king or queen in one of the numerous forts it houses.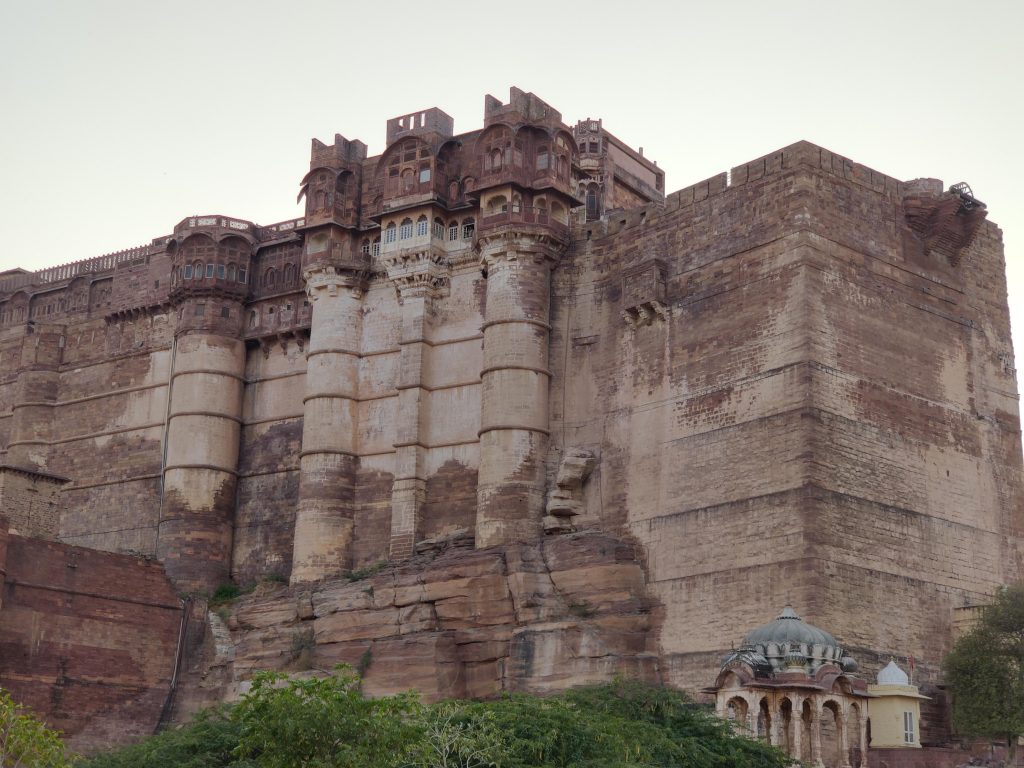 There are Palaces in the middle of a lake that allow you to reside in them. A beauty that no other state possesses.
The Jaisalmer Fort is the only one which allows locals to live and run their businesses here.
2. The Sun & The Moon Around Pushkar Ghats
When you recall your memories of mesmerizing sunrises and sunsets, you would have a list. How many times could you have recalled the moon rise and setting as well?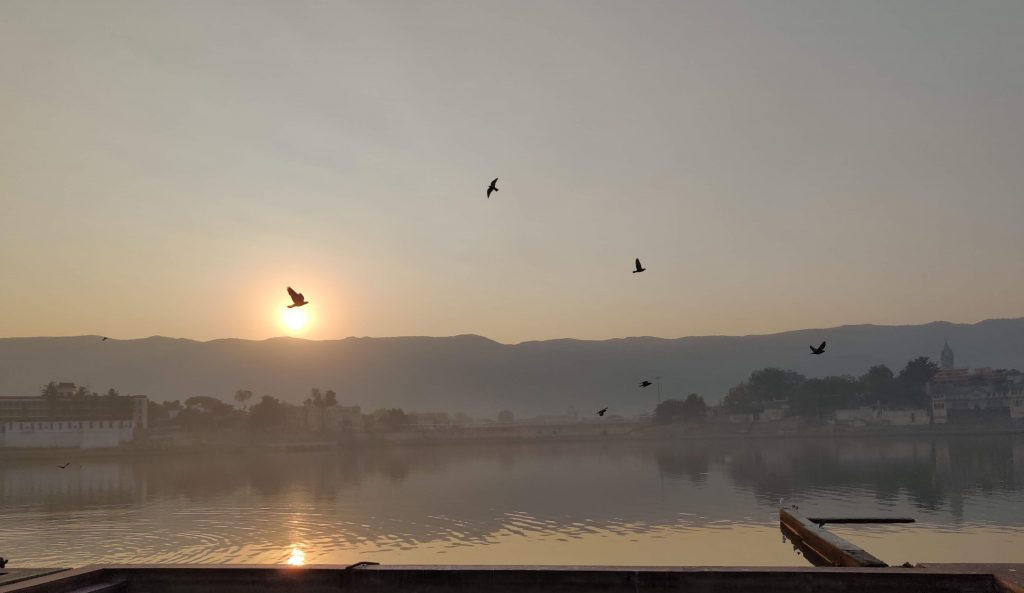 The location of Pushkar Ghats is such that you witness the moon's waxing and waning through the year. You could also sit and watch the sun rising behind the mountains, or setting across them.
3. Safaris and Aerial Sports Over Dunes
For decades we have thought of the Middle East as a go-to destination for desert adventures. Did you know that you can avail the best in your own country?
The Thar desert in Jaisalmer allows you a bunch of activities to reawaken the sports enthusiast within.
These include Jeep Safaris, ATV rides, Aerial Sports and the like. The most prominent being the camel safari in the desert.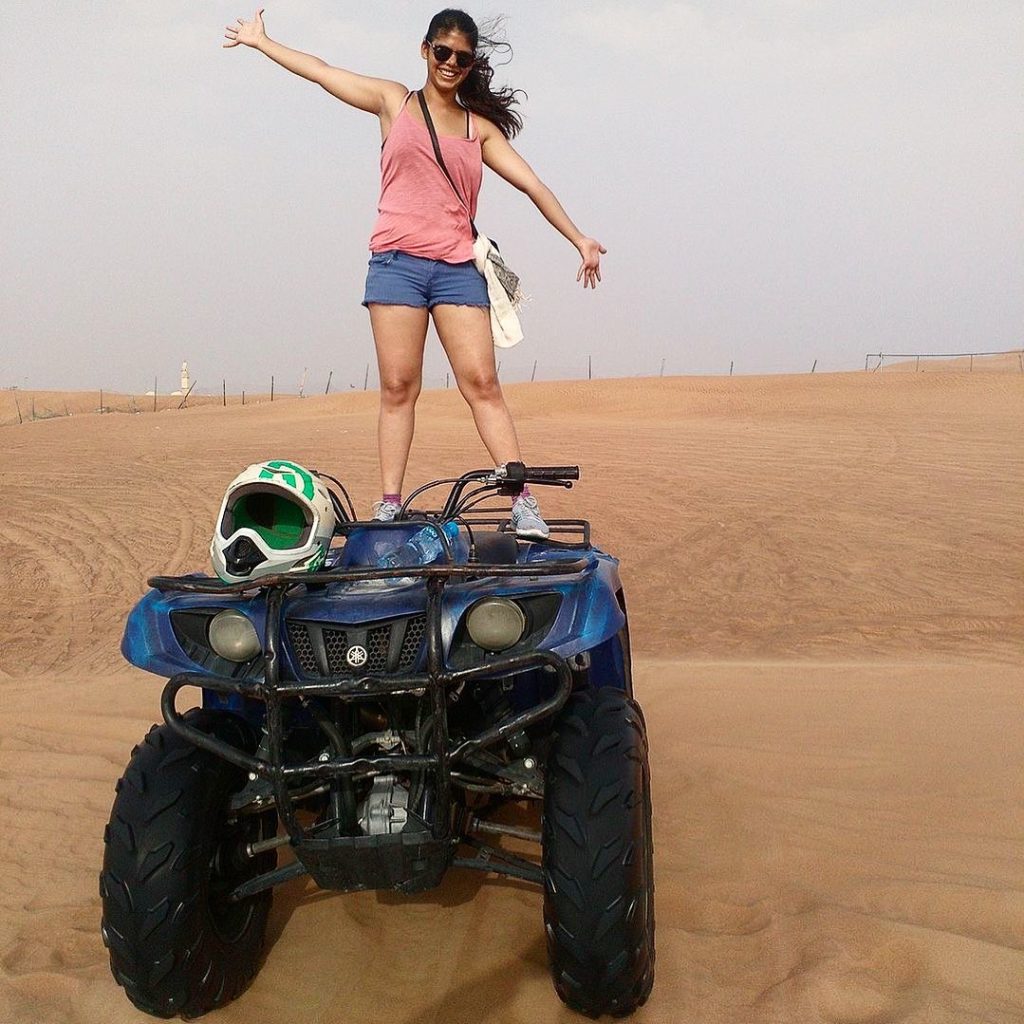 For natives, their mode of transportation was a camel, however, today it is a traveler's delight.
A camel ride while watching the sun setting in the desert. It truly does justice to Jaisalmer being the 'Golden City' indeed.
Nature's Paradigm – Meghalaya
Travelling to the North East only resonates with a robust connection with nature. Be it eternal rainfalls forming ample waterfalls. Or, forests that you could elope in and be lost forever.
Untouched villages still await its discovery. Meghalaya is an abode of nature's best.
1. Travelling Over Bridges Made Of Trees
In Meghalaya, regular bridges can be considered too mainstream. They have a modest approach towards their bio-engineering marvel.
There are travelers who tend to visit Meghalaya to experience this inimitable beauty.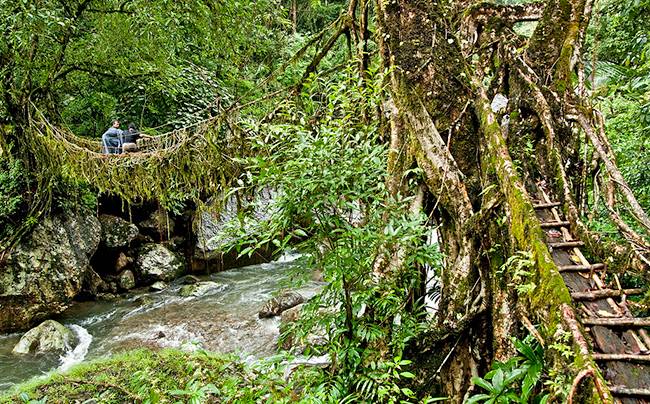 There are a plentitude of living root bridges spread across the southern part of the state. It is one of the most unique experiences you encounter while travelling here.
2. Boating Over Crystalline Waters
A home to some of the most-clean villages and rivers in Asia, Meghalaya entrances you. Mawlynnong is world renowned for its quaint village and magnificent water bodies.
Travelers can go boating here. What marvels you the most – when afloat, you could be gliding over the skies.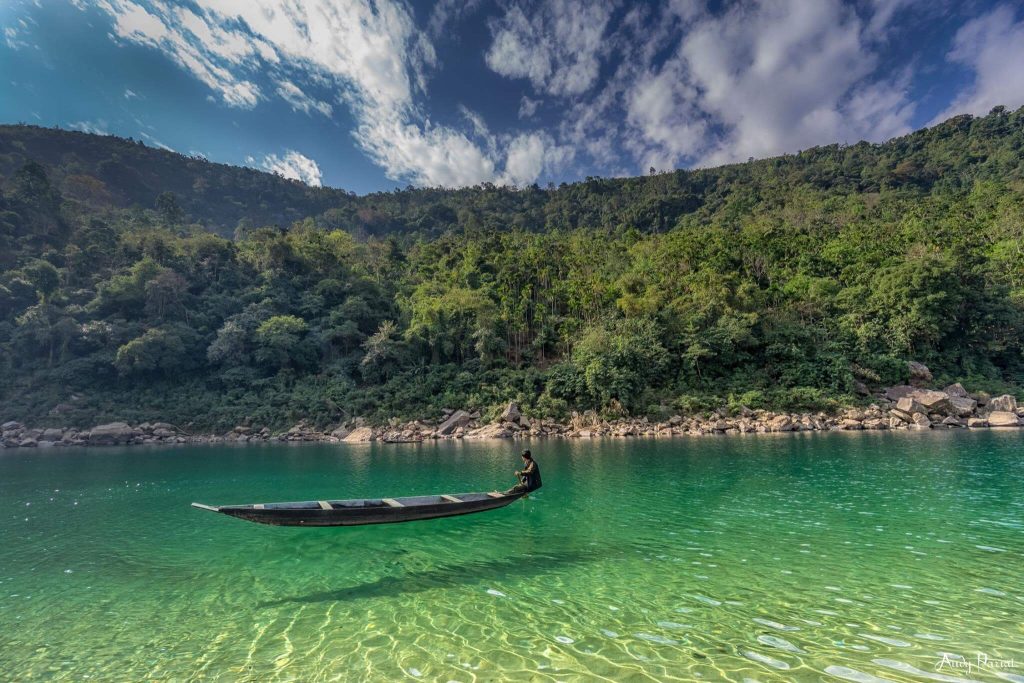 The bottom of the river bed at Dawki is a sight to gorge on, using the naked eye. It is nothing short of a painter's masterpiece.
3. Caving Through The World's Deepest Caves
Does discovering the unknown give you an adrenaline rush?
The caves in Meghalaya outnumber the villages there are in the state. The state includes some of the world's deepest caves still yearning for exploration.
The Limestone caves witness global explorers who wish to discover what lies in them.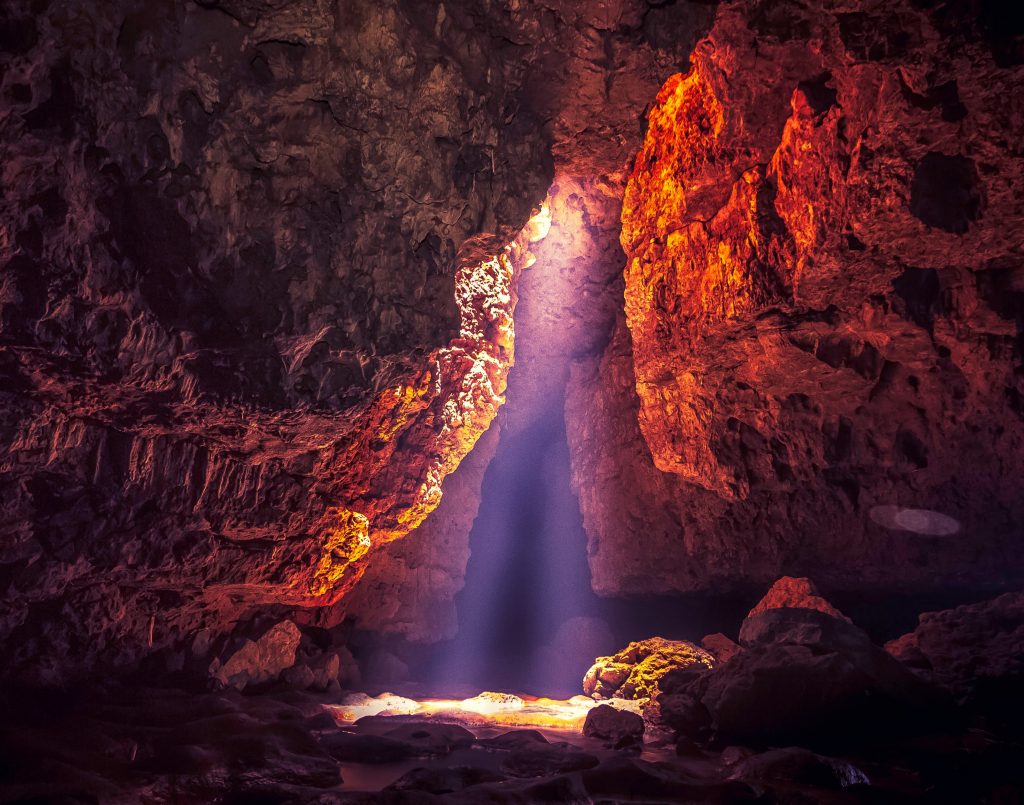 Exploring these caves is not for the feeble population. Some of them require you to swim through paths. Followed by rock climbing and what not. It is an adventurer's backyard.
The darkness in the caves gives you chills while you wiggle your way through.
An Adventurer's Paradise – Uttarakhand
A calling for any backpacker; travelling solo, be it a woman, young or otherwise. Amicable villagers and quietude embrace you along the way. Uttarakhand is truly a blessed haven.
An abundance prevalent of culture and heritage, it is home to religious and spiritual believers as well. 'Attaining nirvana, moksha or rekindling with the universe', will be regular phrases in your travels here.
1. Witness The Uttarakhand Himalayan Ranges
Unlike other states, the villages aligned in the Kumaon region allow you splendid views of the Uttarakhand Himalayan Ranges.
A lesser-known village being Kasar Devi; also, a renowned trail for hippie travelers.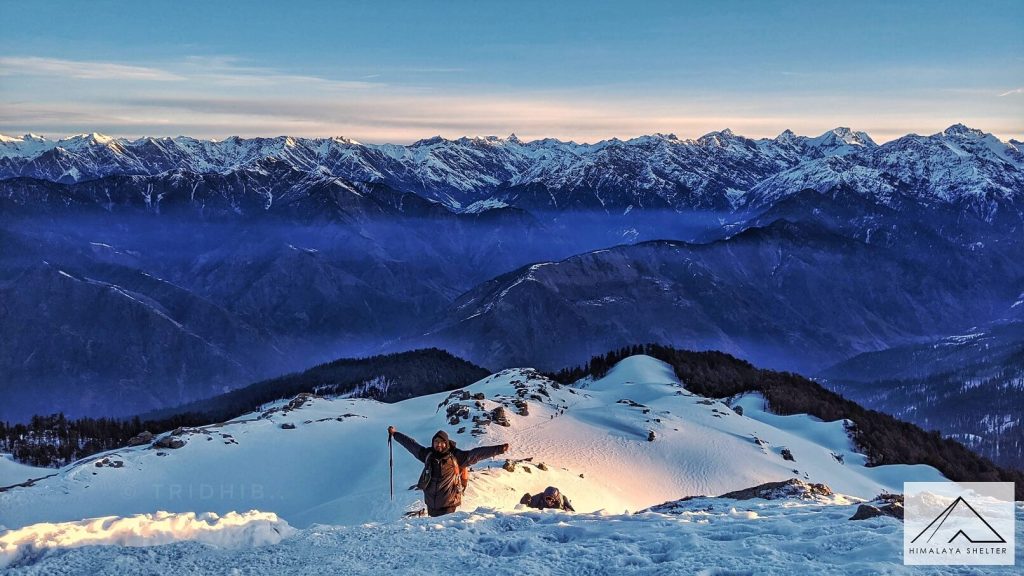 On a regular day, you could wake up to the glorious mountain ranges blessing you with their panoramic sight.
The renowned peaks include Nanda Devi, Trishul range, Panchachuli and Haathi Parvat.
2. River Rafting Through Christening Rapids
The states of the north as well as the north east are eminent among travelers for adventure sports. A true adrenaline is that of rafting through the unnerving rapids.
Rishikesh in Uttarakhand is home to the river Ganga and Yamuna. It indefinitely pulls the watersport lovers to the state.
It comprises a swirl of rapids, named 'Three Blind Mice, Roller Coaster, Double Trouble, The Wall' and so forth. Some of these are extremely dangerous. Yet, the experience of achieving this feat is inexpressible.
3. Highest Bungee Jumping Spot In The Country
Height is a factor that doesn't entice all travelers. It might even terrify some. However, if you're not overcoming it, are you even living?
Imagine diving through the air with the surroundings rushing up against you in parallel synchrony! Doesn't it take your breath away? Well, bungee jumping surely will.
A blitz of unadulterated adrenaline free falling through 83 meters of sky. It is a one-of-a-kind experience that drives enthusiasts all over the country to Rishikesh.
4. Skiing Through Snow Clad Mountains
When you think of skiing courses and skating through the snow, do you think of Switzerland? Well, India has its very own mini-Switzerland.
At some point of time in your lives, you would have heard of Auli. A lesser-known destination is Chopta, which lies a short distance from Auli.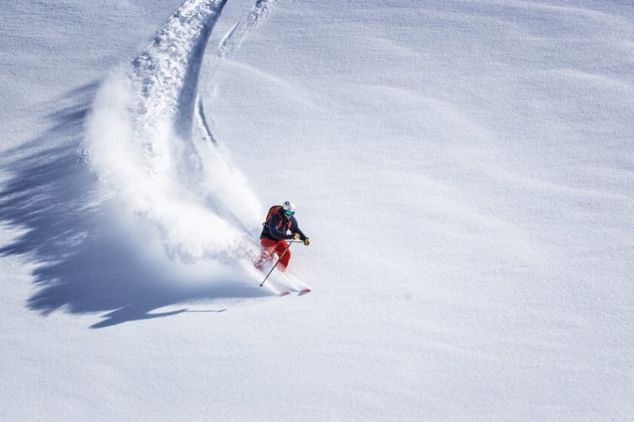 A paradise for skiers and adventure aficionados, it is no less than a mythical dwelling.
A Traveler's Haven – Himachal Pradesh
If you're not a traveler, you might identify similarities between Himachal Pradesh and Uttarakhand. Do you think so?
Well, these sister states do have a lot in common, however, they are refreshingly unique in their own ways.
Majority of travelers partake in adventure activities here. Some travel to discover the various cultures that each region encompasses.
There are those who merely travel to Himachal Pradesh to reconnect with nature and themselves.
1. Paragliding Through Asia's Highest Spot
Do you ever look at birds flying in the air and wonder how they feel? It is possible for you to gain a bird's eye view as well.
Bir Billing in Himachal Pradesh is the world's second highest paragliding site, and the highest in Asia.
Imagine gliding through the skies overlooking villages below. Can you anticipate the raw adrenaline pumping? Some even pursue a course to become a certified paragliding pilot here.
If you feel you aren't ready, you just need to believe in your tandem and run. Even though your legs might seem feeble! The view a few seconds later will be worth overcoming your anxiety.
2. Trekking Through The Glaciers
When we were young, we watched movies where trekkers scaled gigantic mountains. Were you in awe of how they did it? A grain of rice lost in a haystack could be an easy reference here.
Housing some of the largest glaciers in Asia, Himachal Pradesh has some daunting ones indeed.
Imagine spending days crossing a glacier, just you and the overpowering snow-clad mountains around you.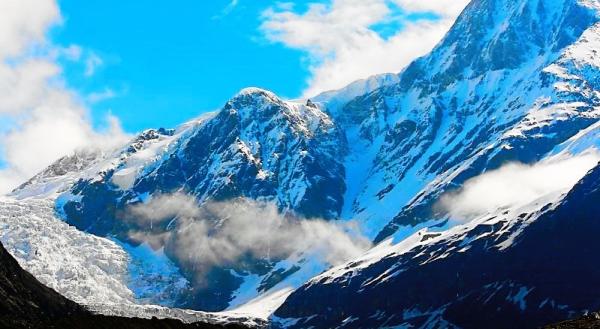 It is an intriguing adventure that is one amongst the most dangerous in the world.
You need to be mentally and physically prepared to trek through these. The Bara Shigri Glacier is one that you need to trek here.
3. Experiencing Hamlets Unlike The Rest Of The World
Every country in the world has unique villages that might have something diverse about them. You might be a traveler who would have come across many such villages in India as well.
Some that you might have unforgettable experiences at. Having met pleasant natives or experiencing their cuisines.
If there is one such place in the entire country, it is here – Lahaul & Spiti Valley. Yes, it is true.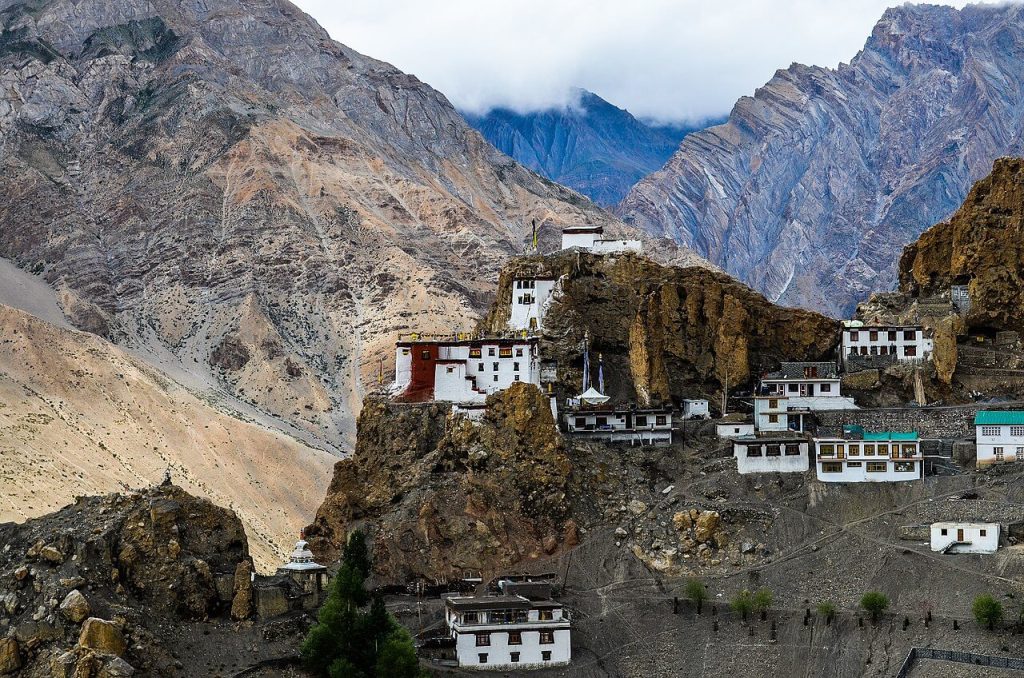 There is none other that could match up to what you experience here. The charm exalted here is unlike any other.
With the villages, the all-encompassing views, the pristine rivers and mountains that immerse you. It can be barren and overwhelming at the same time.
India And Its Diversity
The most astonishing fact that one tends to take time for, is opening up to the idea of immense diversity. There is so much that India has unexplored. You could spend your entire life travelling and it might still not seem enough or come across something which is as good as this and can be called as a unique experience.
Travel, for there is peace in discovery.
So, do you like my unique travelling experience. Well! If you did, then tell me some of yours in the comment section.