Today when you feel like travelling somewhere, what do you do then? Search on the net? Ask friends? Look out in magazines? Exactly everyone would do that. But my point being, when you feel like travelling you already have some idea in your mind where you want to travel. Isn't it? Traveling in India is anyway like a buffet. So many options to travel and all of them give you a beautiful experience. But what if I say, how about we travel to the unknown? Oof! Sounds mysterious, isn't it? Well yea, this is what we are going to talk about today. As you must have already read the title, we will be talking about the offbeat places one can travel to in Himachal Pradesh.
Now, what is offbeat? Offbeat is something unusual or like something uncommon. If I say in more like travel vocabulary, something unexplored. Hell yea! I know the explorer in you if getting awake. Travelling to somewhere unknown or unexplored is always a desirable and beautiful experience. Like, there are some set of places where you know to travel. You know what you can expect there, you know what is there to explore.
Basically, the place where you already have an idea to travel to is EXPLORED already. Then comes the experience of traveling to places unexplored. Totally different experience. You don't know what to expect, you don't know what you will find their either. It's all a surprise for you. And come on, who doesn't like surprises isn't it? 
Well, India has a lot of such offbeat places to travel to. Therefore today we will be talking about 15 offbeat places in Himachal Pradesh to travel. Yes, we will be talking about the offbeat places falling in the land of apples, Himachal Pradesh. Himachal Pradesh is one of the most beautiful states of India. It attracts many eyes from around the world every year for its beauty.
Places like Shimla, Manali, and Kufri are already explored and established tourist places, yet always a lovely experience to travel there. But today we gonna talk about the offbeat places of Himachal Pradesh, which are not yet established travel spots but are beautiful and amazing to travel to and of course ready to give you a raw experience of the hills.
Just like always, a question comes up where are those places? Where to start from? What are the best offbeat places to travel? Relax! I got you. Here is the list of 15 amazing offbeat places for you to travel in Himachal Pradesh.
1) Malana:
This place has a great Greek impact. How? It is said that the Great Alexander's descendants have been living here. Not just that but the place has its own Administrative policies and laws which are obviously influenced by the Greek management system. Mysterious, isn't it?
Although, besides this, Malana is one of India's most beautiful village, therefore a must explore place in your list.
2) Tirthan Valley: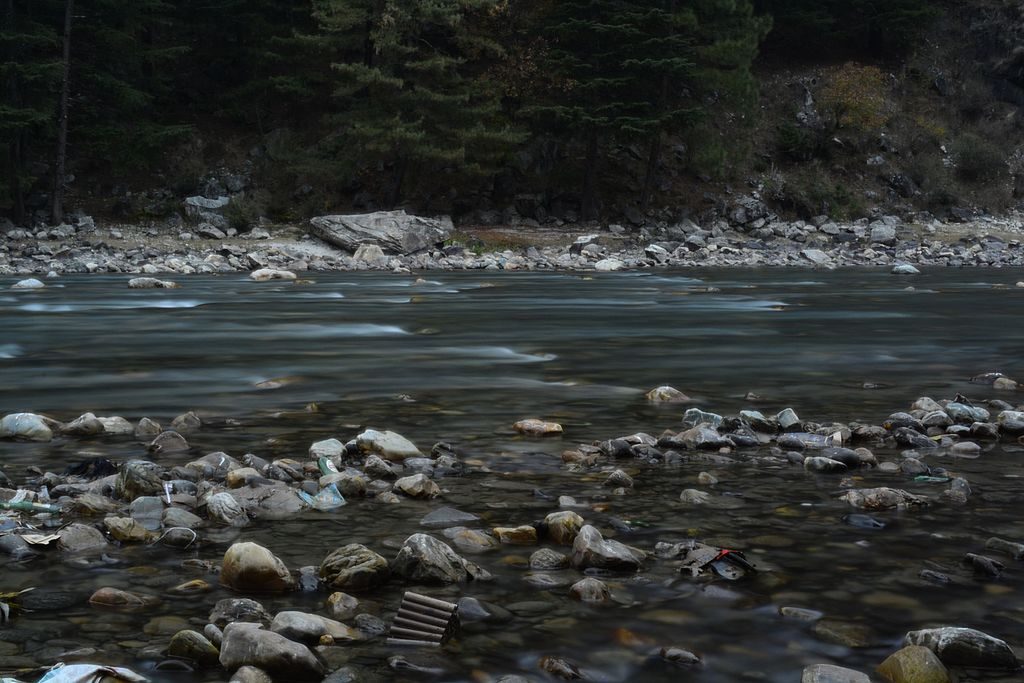 Tirthan valley, although an offbeat place to travel in Himachal Pradesh. But still a very popular spot among people to relax. Why so? It is because, besides all the popular places or hill stations in Himachal Pradesh, Tirthan Valley is getting popular for its beautiful nature and the life which is in the purest form here. This is hands down the best offbeat spot to calm your mind in Himachal Pradesh.
3) Pabbar Valley:
Pabbar Valley is a very quiet and an unexplored place in the Himachal. Have great and mesmerizing scenic beauty with huge snow-capped mountains which a just a beautiful treat to your eyes. In addition to this, it has the fruit orchards which are again a great experience to have. One can also go for outdoor activities here like rafting, trekking, and camping.
4) Shoja:
Shoja which lies in the valley of Seraj, is popular for walks to certain places that relax your mind. It is very popular for its sunset tour. Also, a short walk to the waterfall gives you a more relaxing and refreshing time to recharge yourself. It is basically a small, quiet, and peaceful place to relax.
5) Chitkul:
Chitkul is a small yet beautiful village in district of Kinnaur in Himachal Pradesh. The village is also the last village of India near the Indo-Tibet border and is located at a height of 3450 meters. Chitkul is known for the apple orchards and peas and potatoes, these all things are of high quality here.
Besides this, like any other valley, Chitkul have some snow-capped mountains which always gives the best scenic views.
6) Thanedar:
Thanedar is very popular for its apples and cherry orchards. Especially the apples, which are supplied not only in India but also in abroad. Thanedar is an ideal place to travel as a solo traveller since it is quiet, peaceful and such places are meant to be travelled alone to recharge yourself for the daily life.
7) Barot:
Barot is a beautiful offbeat place in Himachal Pradesh but not just that, there are many other things to do to get a better experience of this place. The Uhl River is a very popular river in Barot and has some fish ranches which make it popular for fishing.
Also, the Nargu Wildlife Sanctuary attracts many eyes from India. One can also try many hiking and trekking tracks here in Barot.
8) Prashar Lake:
Prashar Lake is one of the most popular offbeat places in Himachal Pradesh to travel to. The lake is situated in such a soothing and beautiful environment that it makes the experience of the tour even better.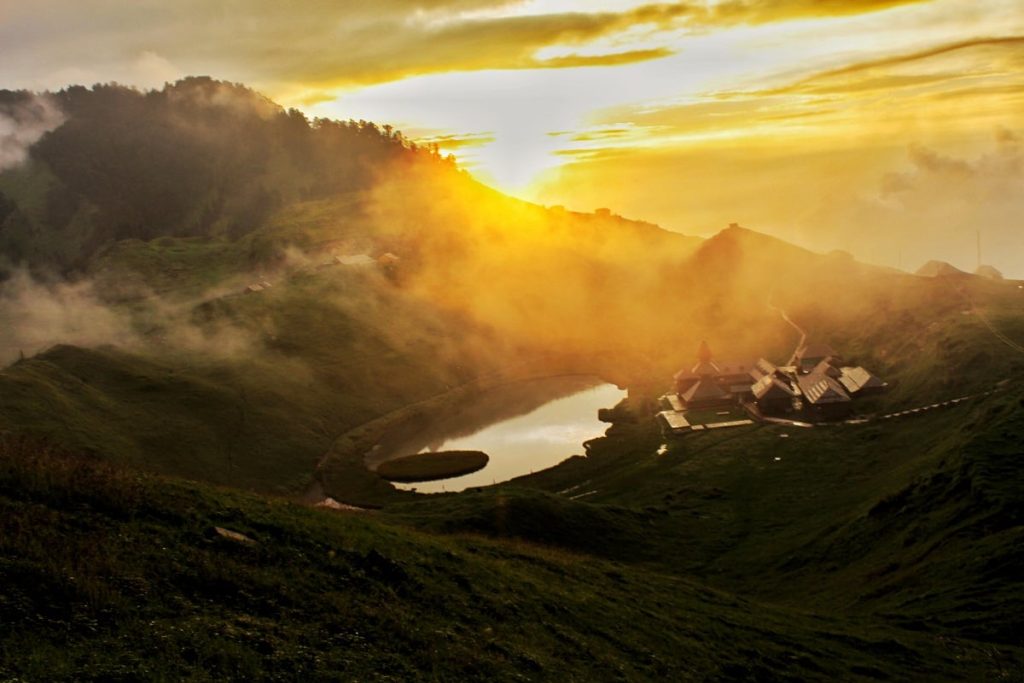 It is located near Mandi and is roughly about 50 km away from Mandi also situated at a height of 2730 meters which makes it obvious that the place has some scenic views to offer to.
9) Kheerganga:
Kheerganga is one of the most beautiful offbeat places in Himachal Pradesh. If you are into adventurous activities especially trekking you must have heard of the Kheerganga trek.
Exactly, if you are willing to go for a beautiful trek then Kheerganga is the place for you. The beautiful offbeat place is located in the Kullu district of Himachal Pradesh.
10) Gushaini:
Gushaini again is located in the Kullu district of Himachal Pradesh and is one of the most recommended offbeat places to visit. It is given a nickname of TroutCountry because it has a huge number of trout which makes it suitable to fish trout which makes it more interesting for the tourists here.
Gushaini is also near to the Tirthan river which gives it a soothing look and many people come here to relax and recharge their minds.
11) Shoghi:
Shoghi is popular for its flora and fauna and is just 13 km away from the capital of Himachal Pradesh which is, Shimla. Therefore many people visit this place since it is quiet and away from the noisy city life and therefore makes it a perfect relaxing spot for tourists to chill at.
12) Kalpa:
Kalpa is a beautiful village in Kinnaur district and it is popular for various yet beautiful temples and monasteries. It is such a mind soothing place because of the beautiful and natural surroundings it offers that once you go here, you drop your soul here forever.
Basically, you will want to keep coming back here. It is quiet and beautiful.
13) Kaza:
Kaza is again the most beautiful offbeat place in Himachal Pradesh. Many rivers flow though this place with greenry and mountains all around the place which basically makes this place a paradise for nature lovers. Although who isn't a nature lover? Everyone is!
Especially the explorers who love to explore such unexplored offbeat places love nature and therefore it is a great spot for you to relax your mind at.
14) Narkanda:
Narkanda is a great and a popular spot for skiing. Which means the place is best to visit during winter times. Isn't this what you thinking? Well no, Narkanda not just a place popular for skiing but also very popular for the dense greenery it has.
Therefore makes it a place that can be traveled to at any time of the year. It is hence a very admirable offbeat place in Himachal Pradesh.
15) Naggar:
Naggar again is a beautiful offbeat place to travel in the Kullu district in Himachal Pradesh. This place is also very popular for the greenery it has but also just like other places in Himachal Pradesh, Naggar has one of the most beautiful, quiet, and peaceful environments too. Besides the nature part one can also try out adventure activities here like trekking and rafting.
Overall the place is a must-visit offbeat place in Himachal Pradesh and I can assure you, you will come back with a desire to return to this place again as soon as possible. That is the magic of any place in Himachal Pradesh.
You should also read :