What's the most impromptu decision that you have made? Mine was on the first day of the New Year, during the wee hours of the morning. I looked up my phone and booked a ticket to Bagdogra, figuring it was the closest route to the land of happiness – Bhutan. Little did I know that there was going to be so much more to this trip. Check out my little experience with Bhutan and it might serve you as a guide to travel to Land of Dragon if you're looking for that.
A Journey of Learnings
The first thing I realized when my trip date neared was about permits to enter Bhutan. Being an Indian national, it isn't difficult in the least. What you miss out on impromptu trip bookings, is basic research.
My first learning, the Bhutan embassy remains shut during the weekends! Taking a flight directly to Paro airport is a better option. Since you can arrange for a permit there itself.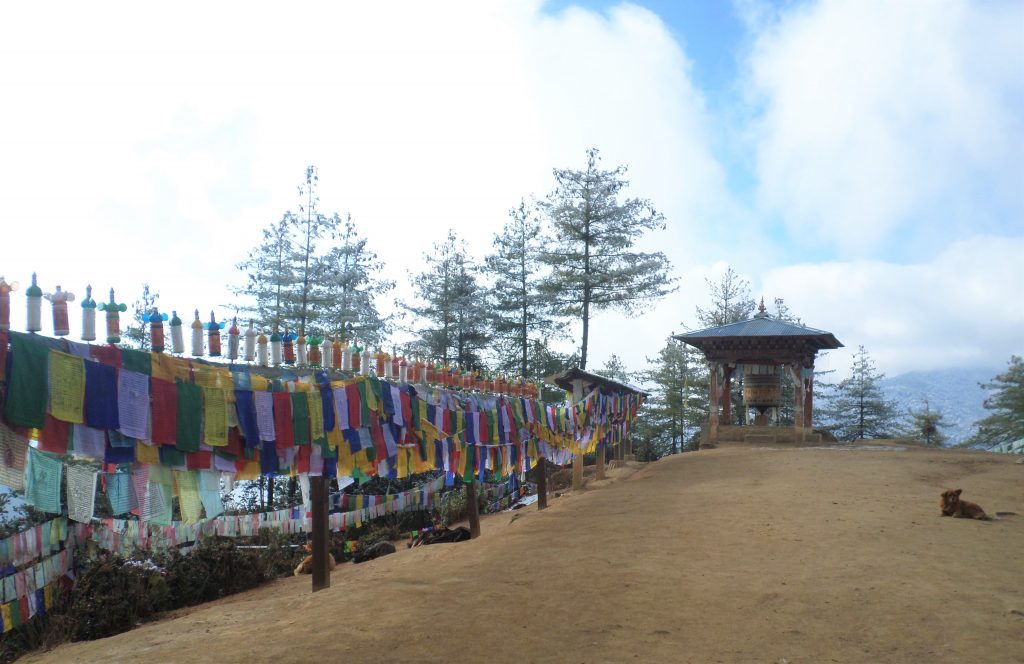 This was just the beginning of my learnings experience for the Bhutan travel.
Having already booked my ticket, I needed to figure out an alternative.
Unwinding from work life and rejuvenating in the hills of Darjeeling was a pleasant surprise. My craving for North Eastern food satiated for sure.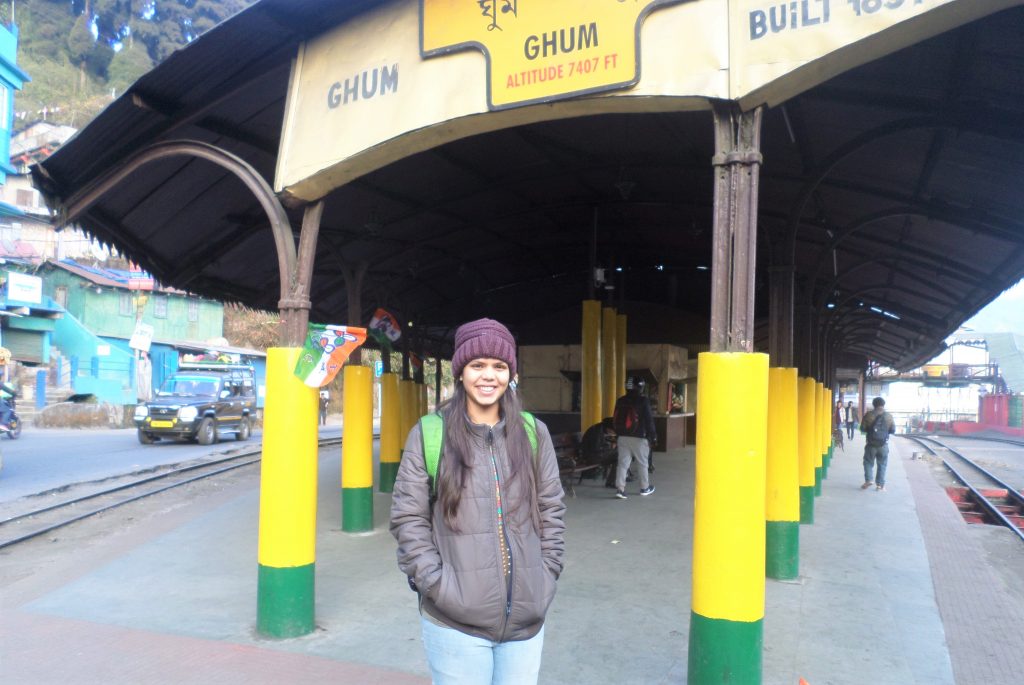 The weekend allowed me to figure out my ride to Bhutan, only to learn that it wasn't just one.
I had to take a direct bus from Darjeeling to Siliguri where I would need to switch buses. Beginning to travel early in the morning, does allow you a lot of time. Having reached Siliguri, luck didn't favor me entirely as I had to wait for the bus to Jaigaon to arrive.
Delayed by an hour, I managed to reach Jaigaon bus stand. From where shared autos take you to the Phuentsholing – Bhutan post.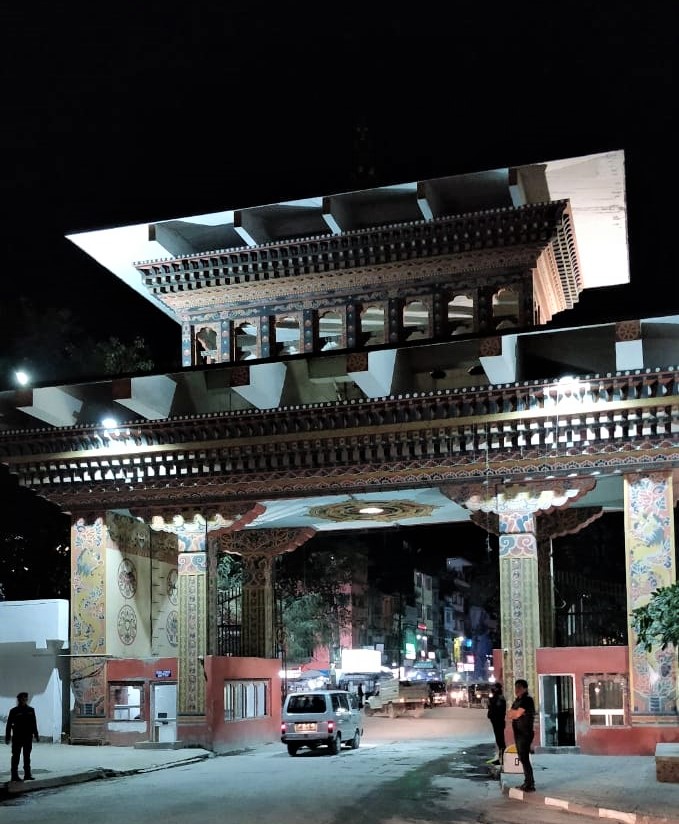 Another interesting learning experience was that there is a time difference between Bhutan and India's time zones. It doesn't end there. The embassy timings vary during the winters and the summer.
How did I learn this? I ran through the border gate and rushed to the embassy a few minutes before five.
Only to be greeted by officials who said, "Come tomorrow morning, we are closed now." That's the source of my learnings.
Phuentsholing – A Welcoming Transition
Why don't I plan? When you don't really have a plan, you don't feel too bad if something doesn't work out.
Having to deal with my fate, I went about walking through the town of Phuentsholing.
On one side of Bhutan Gate, there's rush and people bustling about. On the other, there is a stark variance in architecture. And you feel welcomed by the quietude.
Walking about, I found a hotel on a hotel booking app, at the other end of town. Traveling in January, a non-tourist season – the rates were extremely budget friendly.
Two more things that you must know, the currency and the network connections.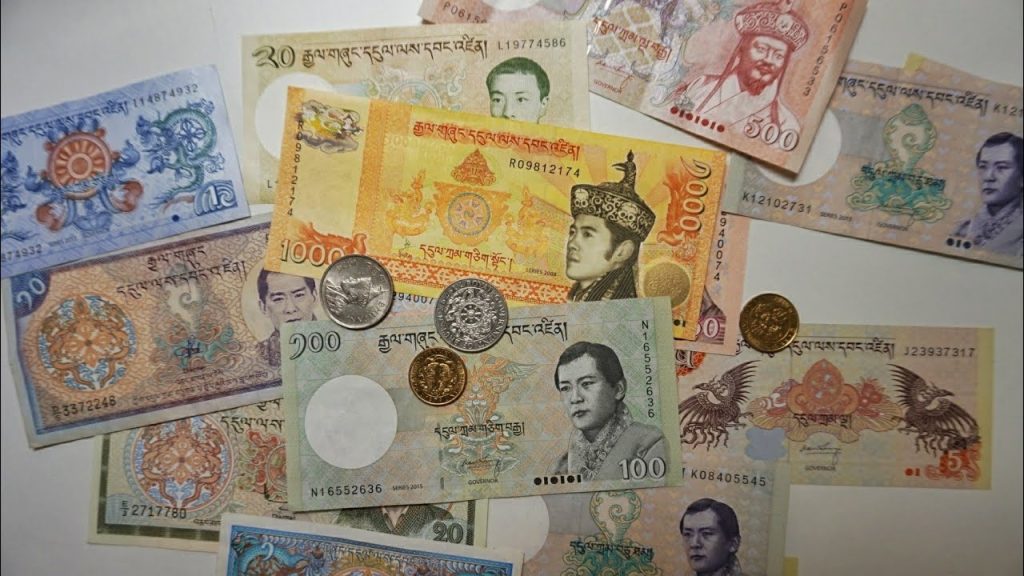 Of Indian currency, only the 100 and 200 rupee-notes are accepted here. The Bhutan Ngultrum or Nu is the Bhutanese currency used.
Your Indian sim card will barely give you network through Phuentsholing.
You can purchase a sim card while getting your permit from the embassy itself. They inform you about the details and it is pretty convenient to use.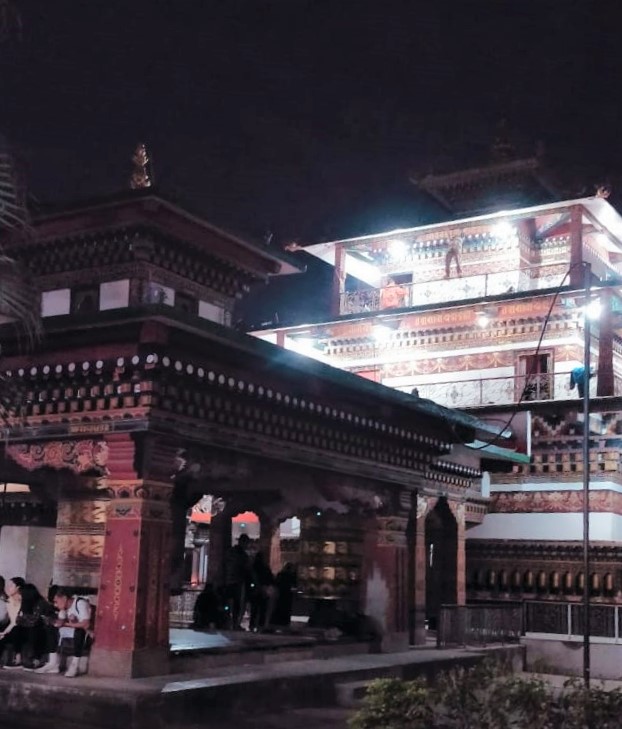 The Buddhist temple in the town center invites you to imbibe the peace. Popularly known as Zangto Pelri Lhakhang, this is your first welcoming site with Buddhist monks chanting all around.
The chants that played all around, echoed throughout. Strolling through the markets filled with souvenirs, food and chirpiness. I made mental notes of what I wanted to take back home.
Thimphu – Where Quietude Speaks Volumes
A new dawn and a step closer to traveling in the heart of Bhutan.
Another discovery; if you're a young solo traveler, the officials feel you might want to reside in their country. Despite informing them that I have a job back in India, they denied me permission.
What do you do now?
To begin with, I decided not to get disheartened and look for an alternative. Speaking to some locals, a taxi driver gave me relevant informed. They (being Bhutanese citizens) had to take responsibility for someone traveling solo.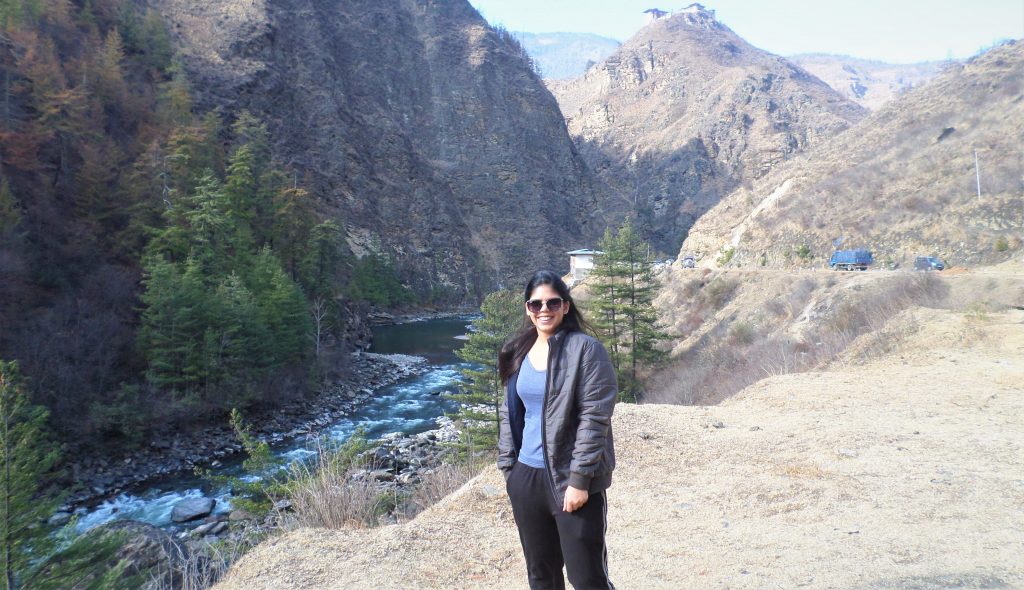 Within half an hour, I had a permit in hand along with a ride to Thimphu. He narrated stories of Bhutan to me all along the way. He had an ample amount of experience as a Bhutan tour guide and I couldn't have anticipated a better tour guide.
The five hours drive road journey was a beautiful one. Gliding through the mountain roads with staggering views accompanied with Bhutanese music.
Exploring Thimphu
There's a lot to do in Thimphu if you wish to explore around.
I walked through Desi Lam, heading to Tashichho Dzong. The names surely intrigue you; Dzong means a fortress. A little heads up since you'll come across many throughout Bhutan. Abundant with history, stunning architecture and solitude, the Dzong is one of the most beautiful ones in Bhutan.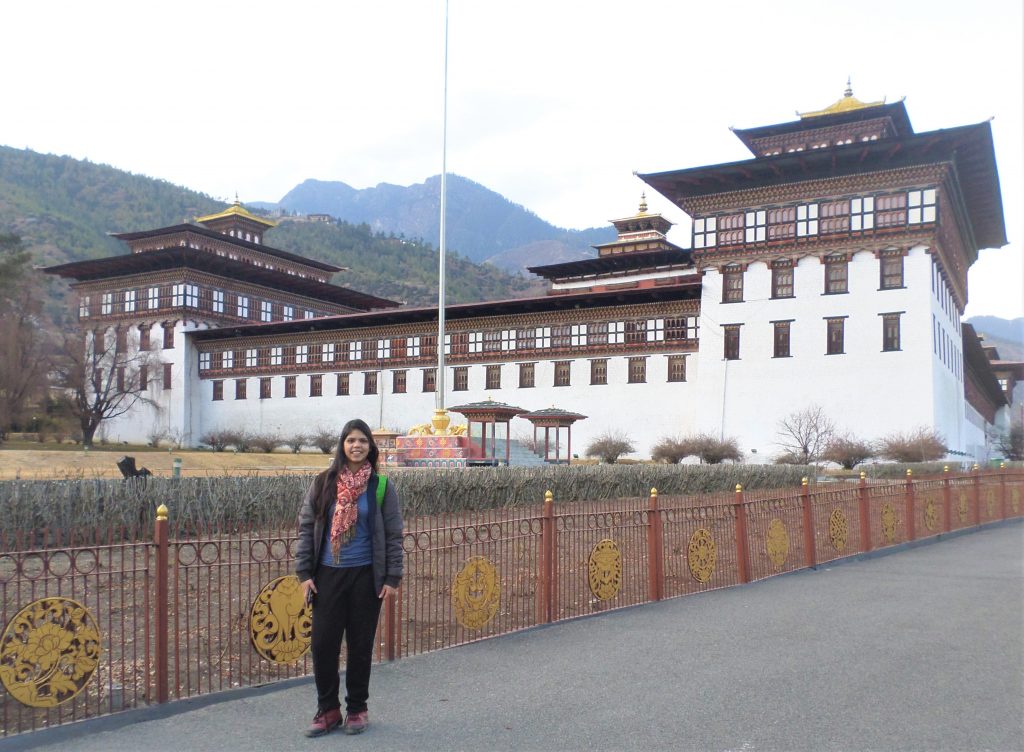 En route Wangchu river, I came across locals who informed me more about Thimphu. How there are certain days when the market opens and it's extremely lively.
The other days, it is pretty quiet. Asking them what could I do on the day I was there, they guided me about Buddha Dordenma. You can commute through the city via local taxis.
The route we took was through Kuenselphodrang Nature Park. Witnessing the entire city light up, was beguiling beyond words.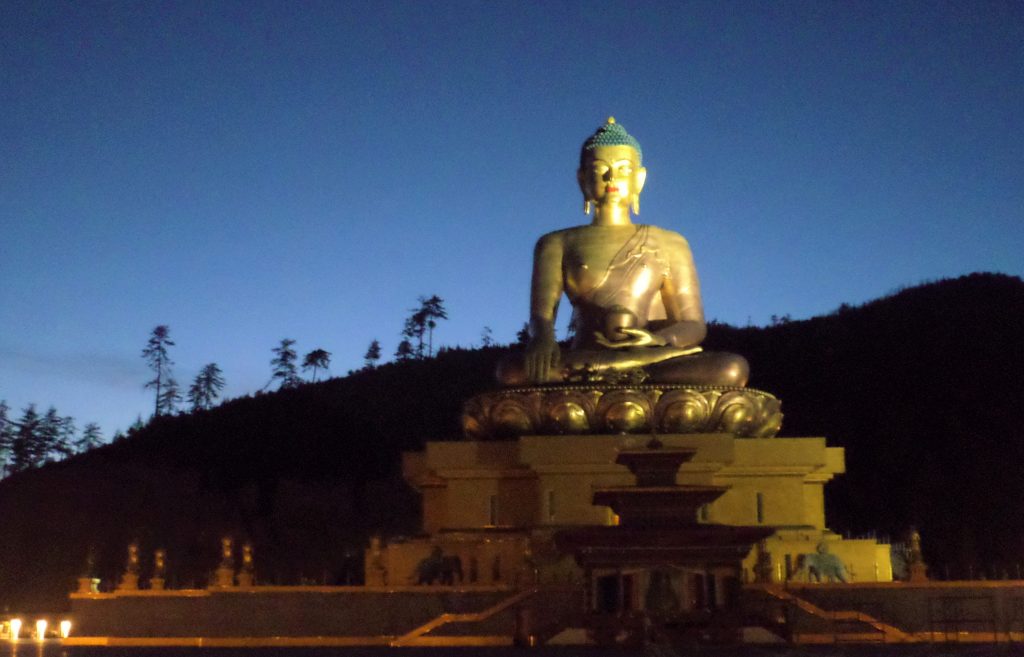 Built atop a hill, the winds here might make you tighten your foothold here. The manner in which the statue of Shakyamuni glitters, makes you gape at it in awe.
My plan for the next morning was fixated right then. The sight during the morning time, with the sun reflecting off the statue, was mesmerizing.
There are about 125000 Buddha statues within the Buddha Dordenma statue. You witness monks offering prayers and the other statues glitter all around you.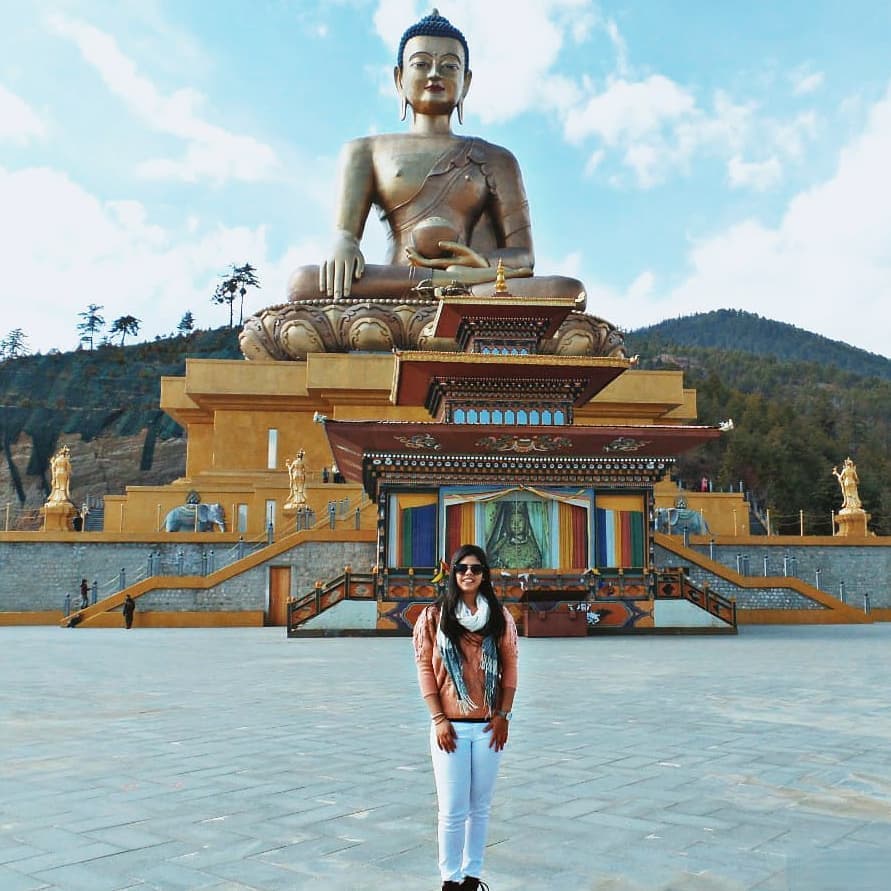 Once I felt I had attained solace, I decided to head back to town and relish some delicacies.
Bhutan is extremely famous for its chilli, it is a proven fact with the cuisine they offer! I gorged on the traditional Bhutanese Ema Datshi.
I walked about exploring the town center and learnt more about the daily lives of the locals.
Once I had found contentment in Thimphu. I decided to hitch a ride to my next stop, a mere hour and a half journey.
Paro – A Beauty That Beckons
A river guides you through the entire drive from Thimphu to Paro. With sun rays gleaming off mountains along the route, greenery engulfing you, Paro welcomes you.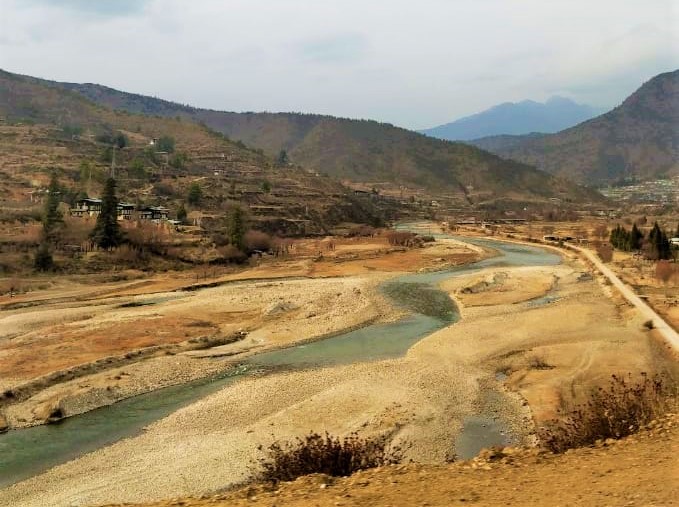 Another charming town of Bhutan where you can walk the streets freely. Witness the mountains miles away and let the streets guide you to reach the town center.
With shops lined up on both sides, you can spend a couple of hours exploring the Paro Bazaar. The Clock Tower Square is buzzing through the day.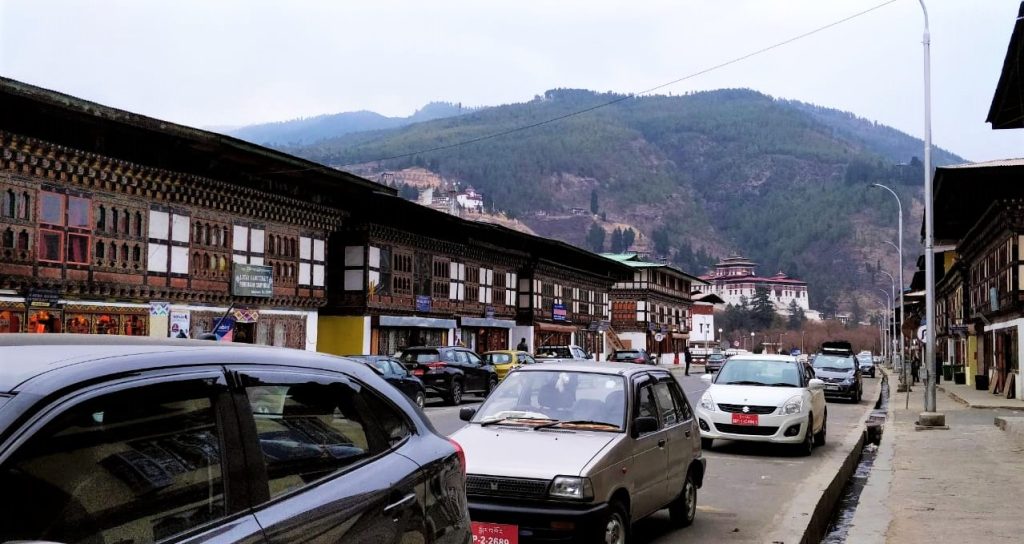 Having promenaded through the town, I chose to satiate my hunger cravings. Walking through, I located a shop, which was also a home to the family of a local couple. I relished some Momos, Thukpa and the distinct Bhutanese K5 Whiskey.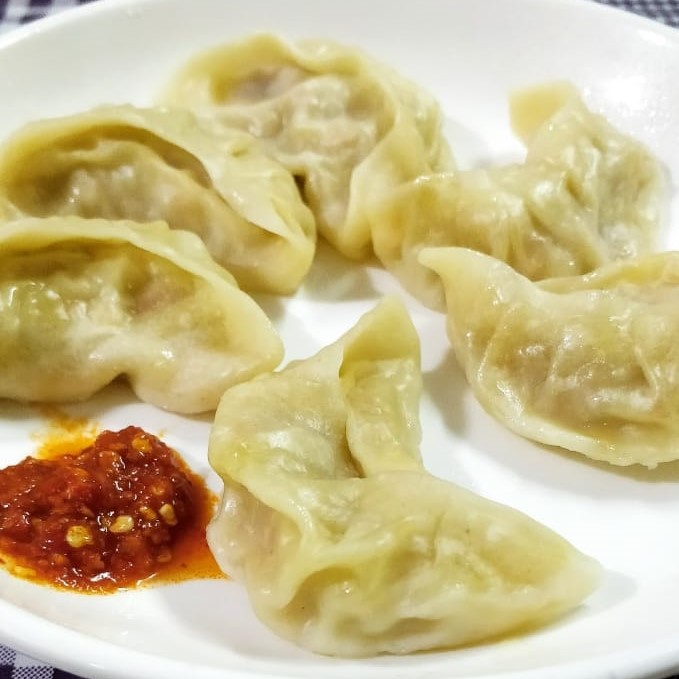 Quite astonished by my way of travel, we spoke for hours about my life and travels. And they shared stories about their country, their culture and their lives.
It is always these stories that remind you of the kindness that is prevalent in the world.
When you were a child, did you come across certain things that fascinated you? For example, the standard wallpaper of a computer back in the early 2000s was of the Stonehenge. If you did ever get a chance to visit there, wouldn't you automatically reconnect it with your childhood memory?
Well, when I was a child, I had seen a photo of a vivid red and white monastery resting on a mountain top. It was an image on some calendar, but this memory stayed with me.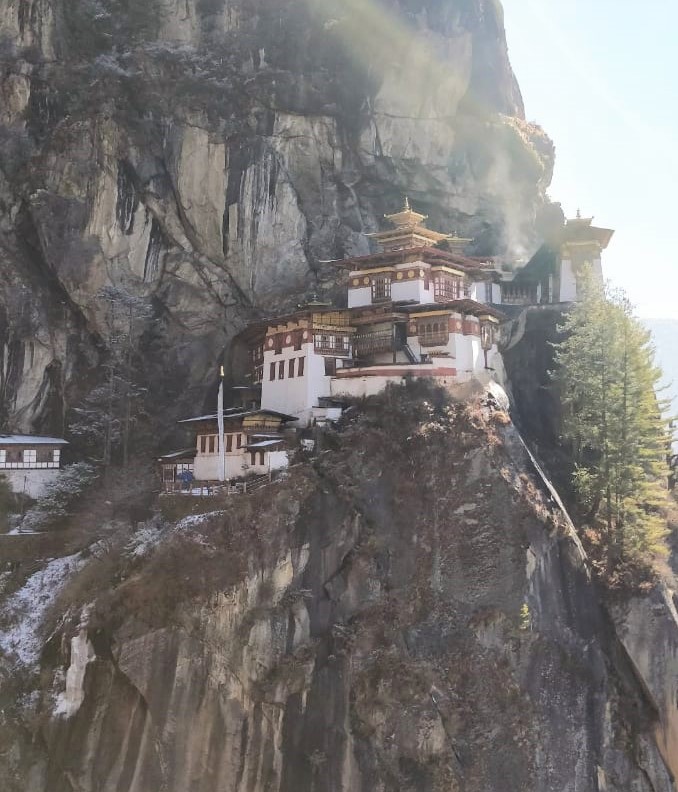 When I grew up, I came to understand that it was one of the greatest monasteries and treks in the world. That is when I knew, I had to see it for myself.
The Tiger's Nest – A Trek That Redefines Purpose
Paro Taktsang or the Tiger's Nest Monastery overlooks the Paro valley. This cluster of temples hangs from atop cliffs, at a height of over 10000 feet.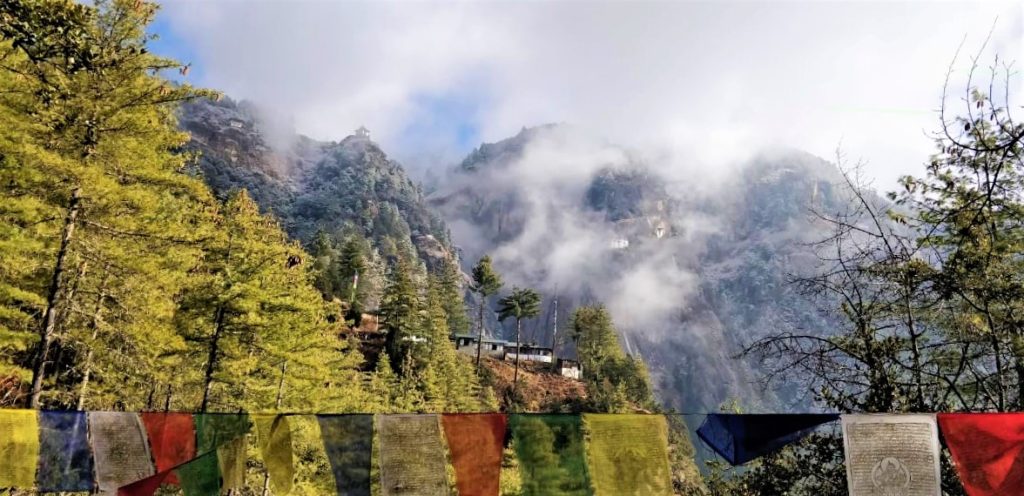 The day has finally arrived, to trek up to the Tiger's Nest. I was mentally prepared for the arduous journey that lay ahead of me.
With undeterred inclination, I began my trek from the base camp. Beginning at the early break of dawn, with unadulterated motivation, I began pacing my trek upwards.
Watching some scintillating views as the sun rose, I gradually ascended through the mountains.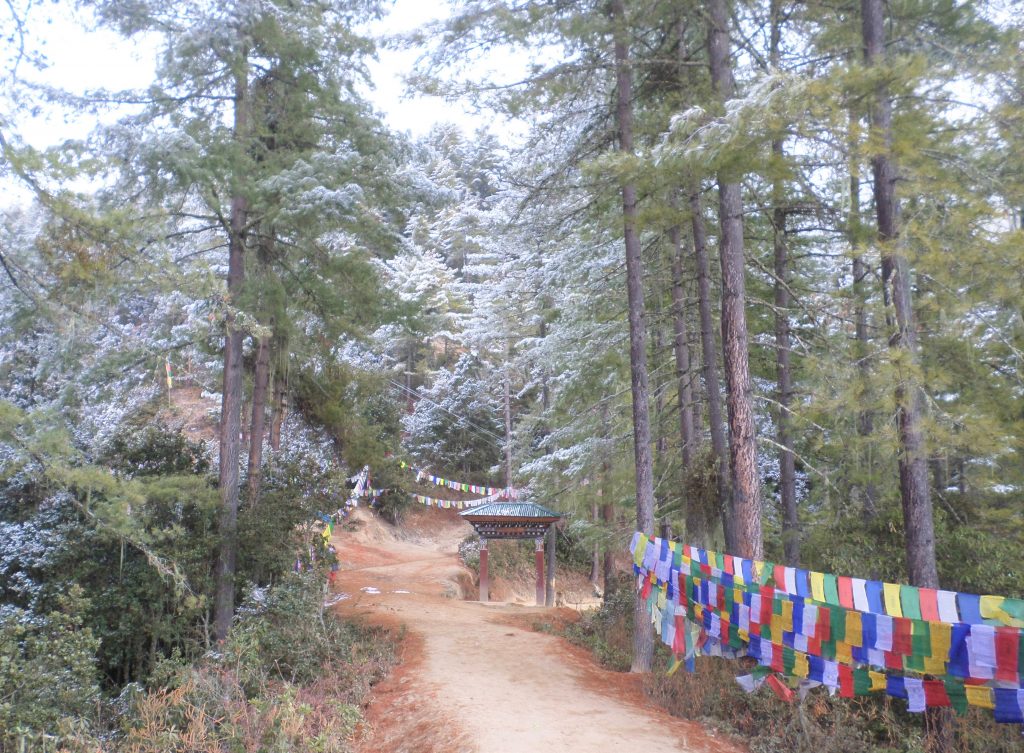 People have asked me, "how do you motivate yourself when you're alone?". I never had an answer to that earlier, but this trek made me ponder over it. It was only a matter of time before the exhaustion started building up. I hadn't anticipated it to get this difficult. Right when I thought maybe I can't push myself further, I received a sign.
Snowing in Bhutan is not an extremely regular phenomenon. How would you comprehend trekking with fresh snowfall?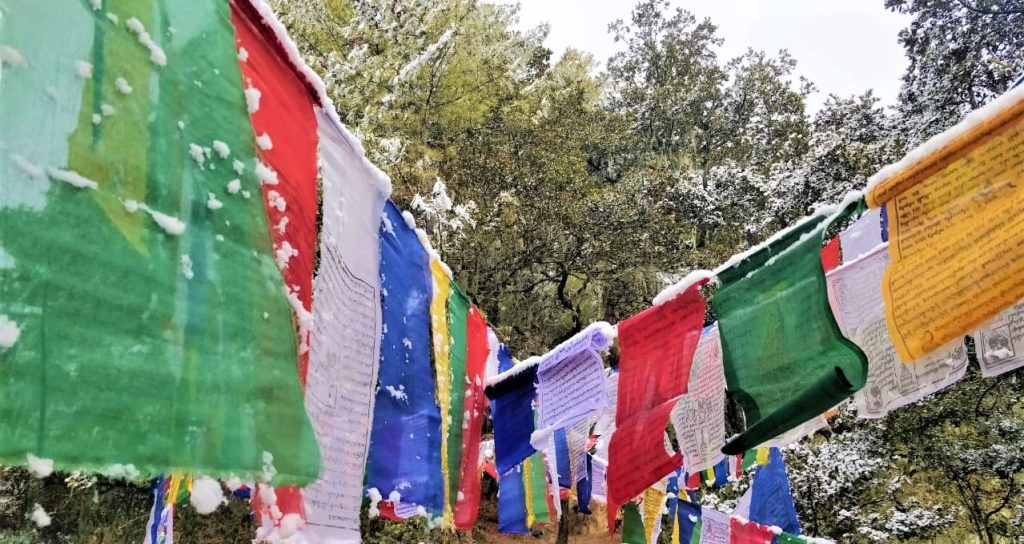 With snow falling over me and the prayer flags, providing me with fresh motivation, I continued forth. En route, I found two young Bhutanese children who were also making their path up to the temple. One being shy and running forward, the elder of the two brothers accompanied me through the rest of the trek.
He narrated stories of Bhutanese culture across geographies. The young boy told me about how life in his village was and about his upbringing. Sharing some biscuits, water and laughter, we chatted along. The trek didn't seem difficult at all after that.
The Final Reveal
The last turn that we took rendered us to stand in utmost silence. It took me a couple of minutes to accept that I had finally made it. Right ahead of me, lying hidden and clinging against the mountain, was Paro Taktsang.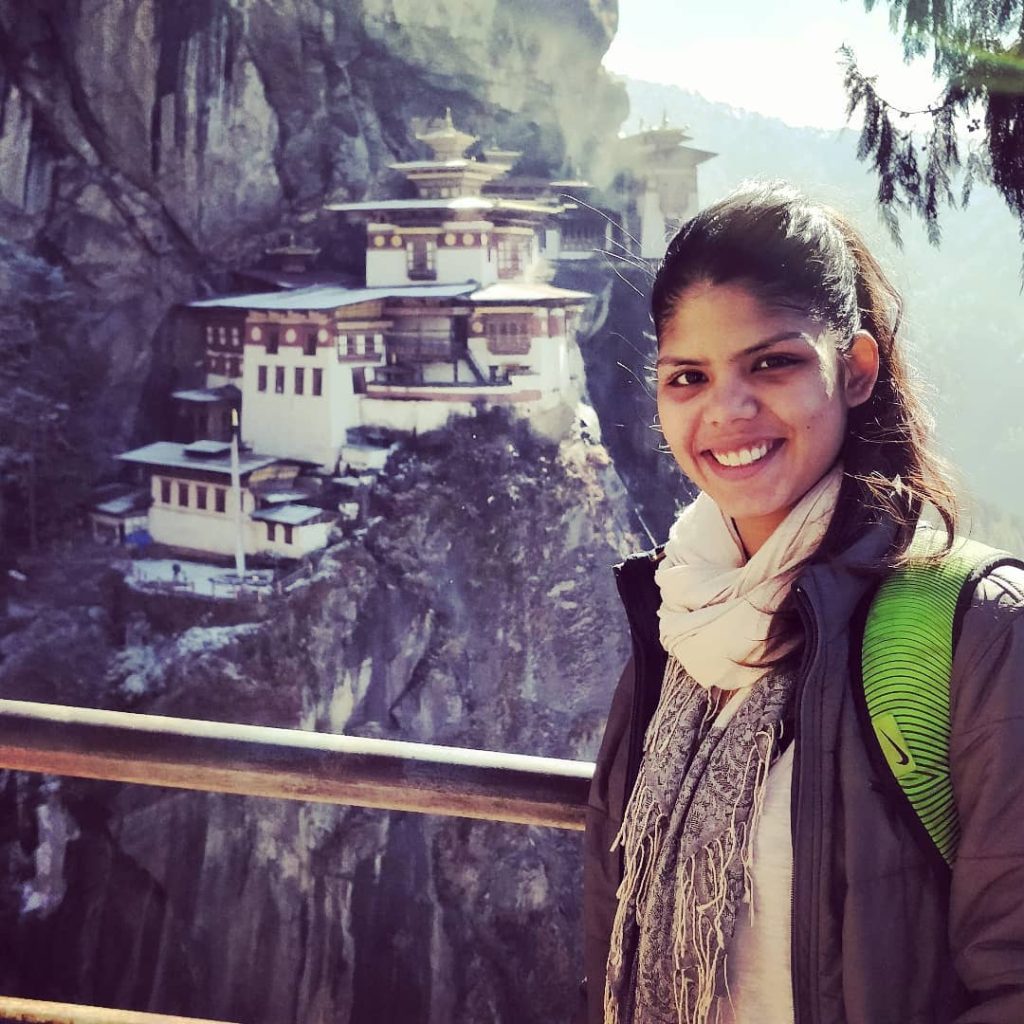 A beauty and a mind-boggling architectural marvel stood in utter glory.
The final stretch is when you look left towards the steep walk that awaits you. It couldn't be more suited for words, "The prettiest sights often come after the most difficult trails."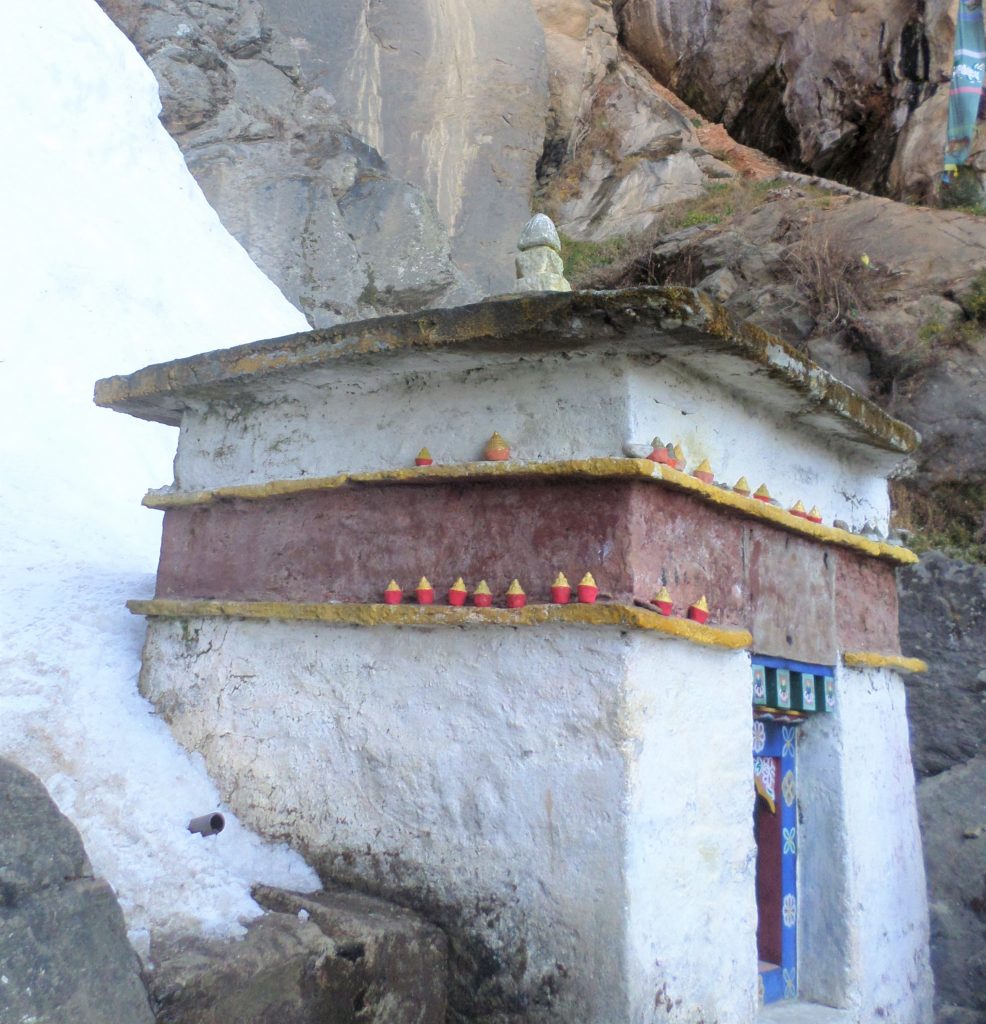 The Temple complex has a total of 13 monasteries, each with different enriching histories linked to it. Experiencing the solitude here is unlike what you would have come across elsewhere.
The trek on the way back was more of gliding and running through the path. Overjoyed with having such a beautiful day and experience I felt my trip to Bhutan had left me sated.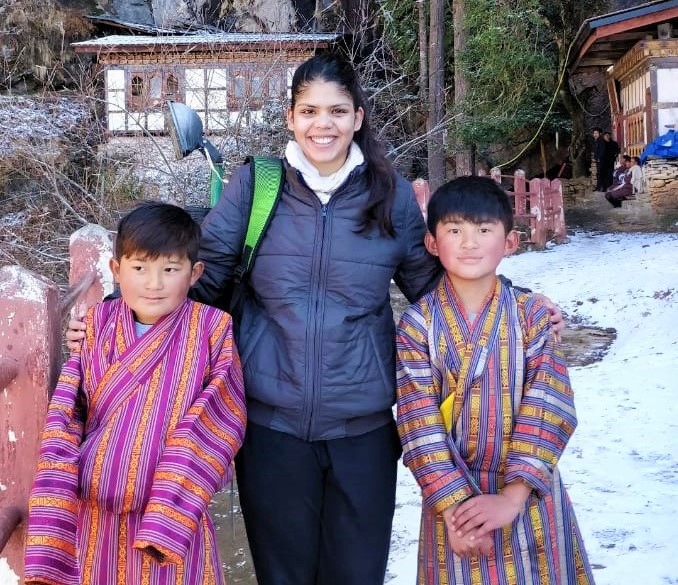 On my way back to Paro, I halted at Kyichu Lhakhang. One of the most revered temples in Bhutan and amongst Tibetan Buddhists. It fills you with peace and gratitude.
Having finally completed my most awaited trek, I felt a new sense of energy pumping through me.
Interacting with some locals and making friends, I explored the Namgay Artisanal Brewery. The young crowd creates a different vibe and takes you back to city life. An evening filled with surreal experiences of Bhutan such as Bhutanese music, pop culture and lots of local food.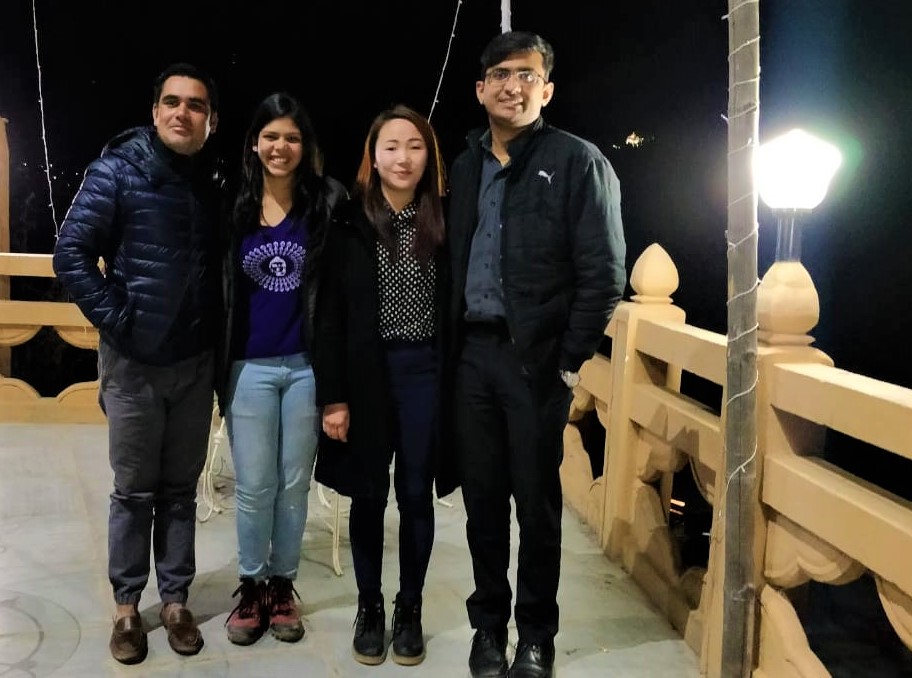 Driving through the town and the mountains close by, we ended up by a bonfire. A star-studded night where mountains gleamed with the fresh snowfall.
Punakha – The One, Far Away
Having spent the weekend in Darjeeling, my trip had to be reduced by two days, hence I couldn't visit Punakha. But the locals did tell me about the place.
Located further away from Thimphu, Punakha is a location where you need a separate permit to visit. With an even lesser population and not extremely hyped about, this town lies quietly engulfed by mountains.
Beautiful rivers and bridges accompany you throughout. The monasteries here enrich you with history and culture.
If you can, you must stop over here for at least a day.
When It's Time To Head Back
Have you wondered, why travelling for a short duration still makes you feel sad while heading back? Even if you haven't made the best of friends, it is the moment altogether that you miss. The vibe that it holds, the memories you build and the experiences you cherish, the land that you'll come to miss, in this case Bhutan.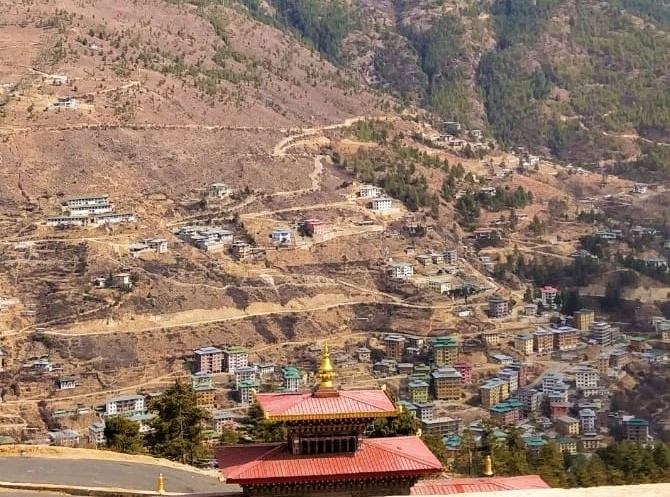 With a trunk full of memories, it was time for me to head back. Walking through the vegetable market of Paro, I found the taxi stand where I got a shared taxi to head back to Phuentsholing.
Having managed accommodation at the Indian Military Training Team (IMTRAT) guest house, I decided to collect some mementos from the town centre.
Dining at Zen Restaurant, right next to the embassy, I was ready to cherish all my memories over the past week. I savored some Tibetan specialties accompanied by Zumzin peach wine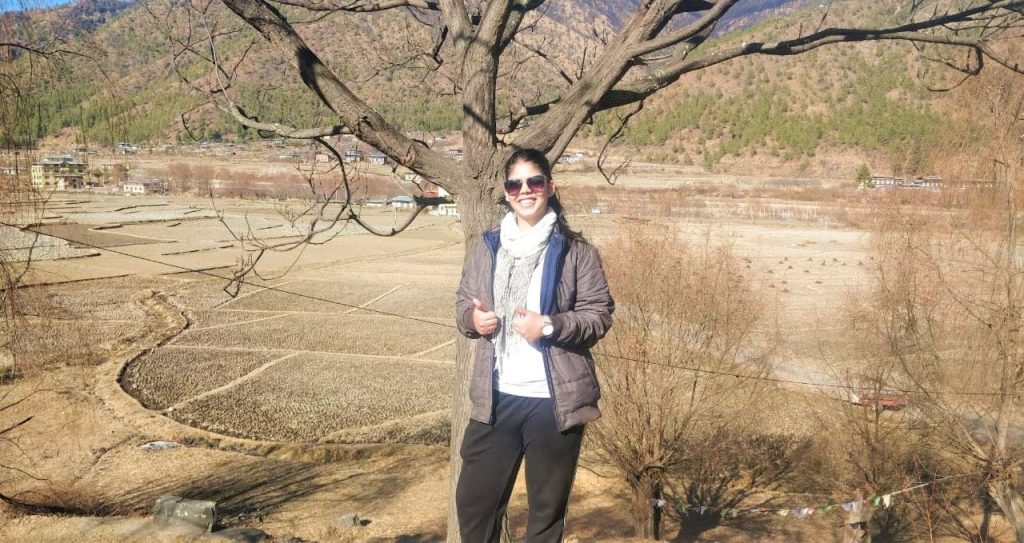 It indeed was a memorable trip to Bhutan, and one I would never forget! So, what do you think of my experience in Bhutan? Do tell me your thoughts in the comment section.