Lying in the realms of East Khasi hills at a distance of 50km from Shillong, Cherrapunji is believed to be one of the wettest places on the earth which receives rains throughout the year and a road trip to this fascinating place is all that you need to refresh and explore new dimensions of your life.
The months from November to February are the perfect time for this road trip. One needs to cover a distance of around 179 km by road to reach Cherrapunji from Guwahati. A bike ride of 3 hours and 30 minutes is enough to take you to the beautiful land of this exotic place.
However, keep your raincoats handy if you wish to have a hassle-free bike ride to Cherrapunji because rains in this region are very unpredictable and uncertain.
Places to see in Cherrapunji
Seven sisters fall: It is also known as Nohsngithiang falls and is the fourth highest waterfall in India. It is one of the major tourist attractions of this place. Located at a distance of 1km south of the village Misaim in east khaki hills, the Seven sisters falls has a seven segmented waterfall which cascades from the cliffs of Khasi hills.
The scenic beauty of the falls is mesmerizing and the sun rays falling on it make it a delight for eyes.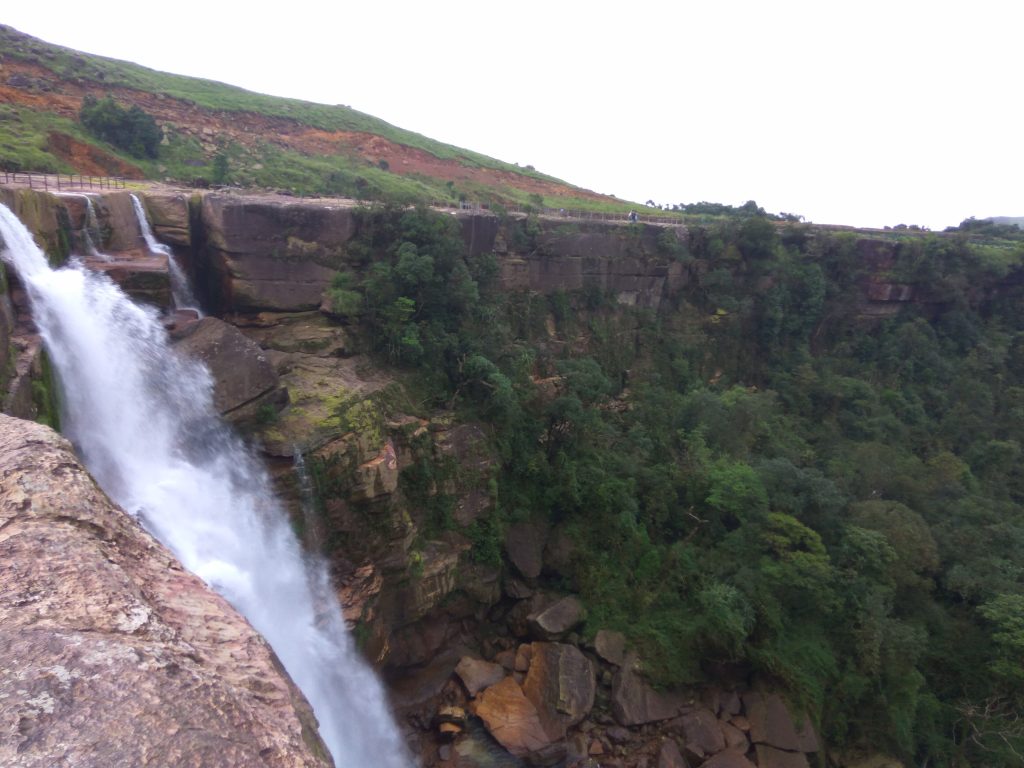 2. Living root bridges: As the name itself suggests, the single and double Decker living root bridges are made from the roots of Ficus elastica trees which have secondary roots growing within itself to give the bridge strength over a period of years.
These unique bridges are built by the amalgamation of various thick roots of this tree which can support the weight of at least 50 people at a time.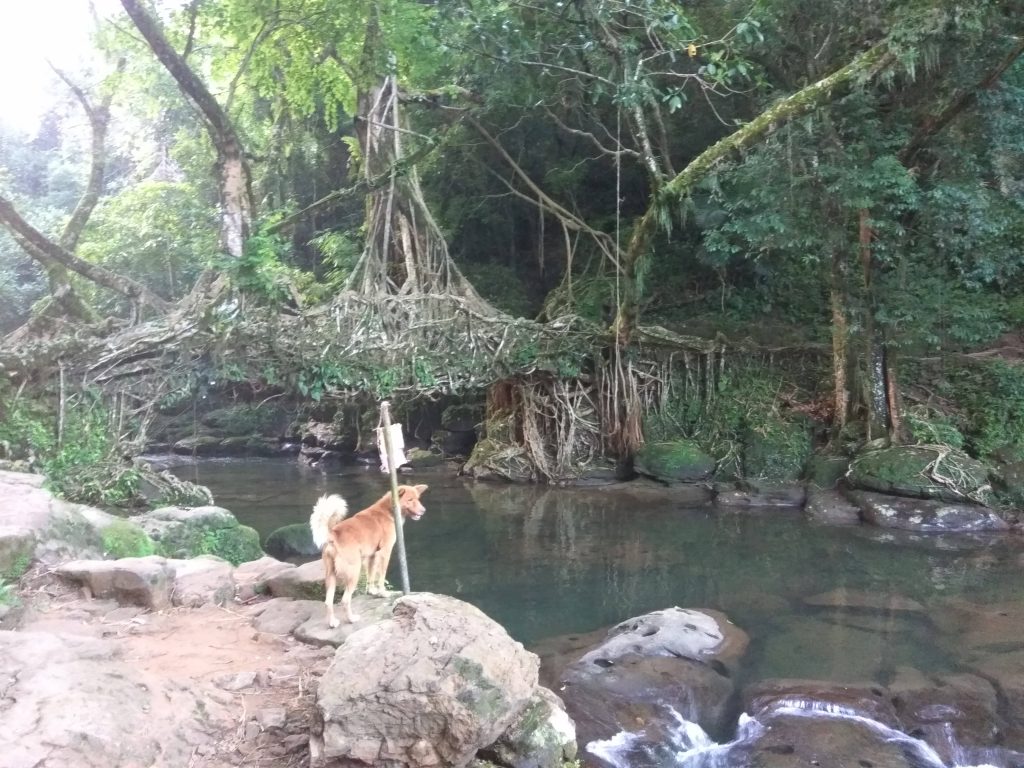 3. Nohkalikai Falls: Located at a distance of 7 km from Cherrapunji, Nohkalikai Falls are known for its photogenic beauty. Waterfalls from a height of 1100ft and are a striking sight to see. The immense force of the waterfall has induced the land with a waterhole which has a tendency to become blue in winter and green in summer.
In addition, the waterfall flow is prolific in summer and in winter it recedes to a small stream, inducing a sense of white rope against the beautiful green background of the forests. This is an adventurous place for trekking, camping, bird watching, photography, and swimming.
4. Mawsynrum: Located at a distance of 15km from Cherrapunji, Mawsynrum is the wettest place on earth and resides at a height of 1400m above sea level. It is a perfect place to visit for nature's lover.
The profound and extraordinary landscapes and lush green surroundings can leave you spell bounded and overwhelmed.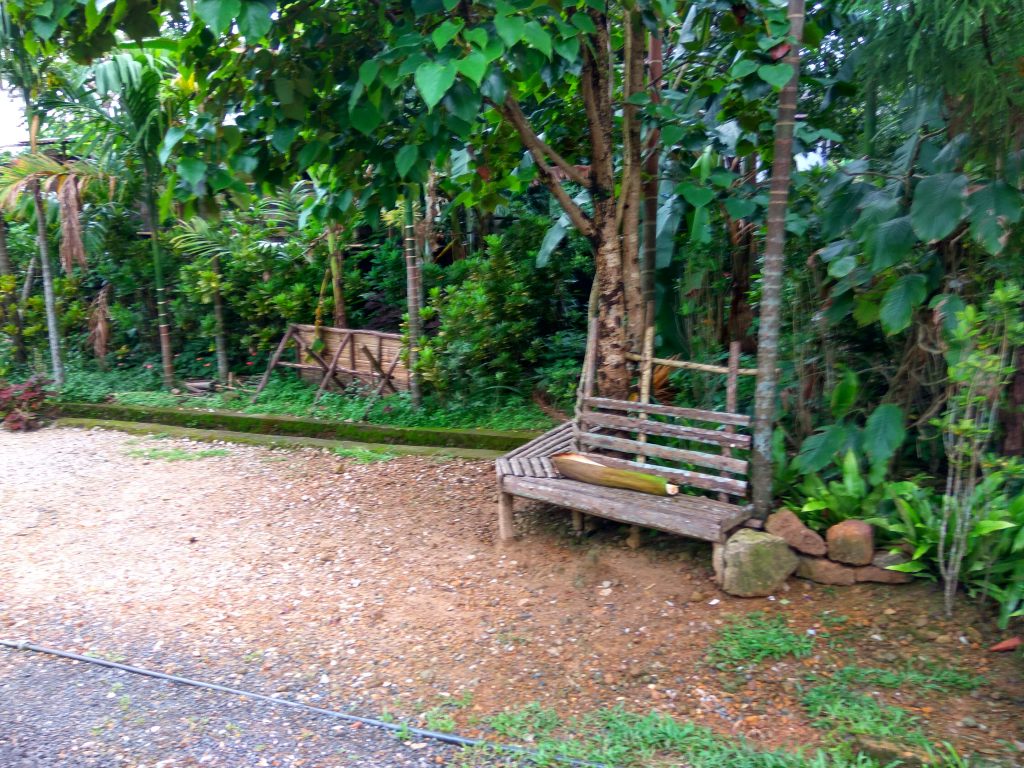 Apart from exploring the picturesque beauty of Cherrapunji, you should also splurge on some shopping as Cherrapunji's handcrafted items made up of canes and bamboo is something to take back as mementos.
Also, buying Meghalaya tea is a must here which has an awesome flavor to give your taste buds the much-needed delight.
You can also read about the Importance of Eco-Tourism in India
Contributed By: Sheerin Naz
For travel related queries, outstation cab booking, bike rentals, Hotel bookings or Group Tours; Kindly contact us at http://justwravel.com/contact or call +91-9205725727