Trek to Triund is a 9 km trek that begins from Mcleodganj. The trek passes through Dharamkot and Galu Devi Temple. Triund is situated at an altitude of 2875 meters above the sea level and it offers magnificent views of Dhauladhar ranges of the Himalayas and Kangra valley.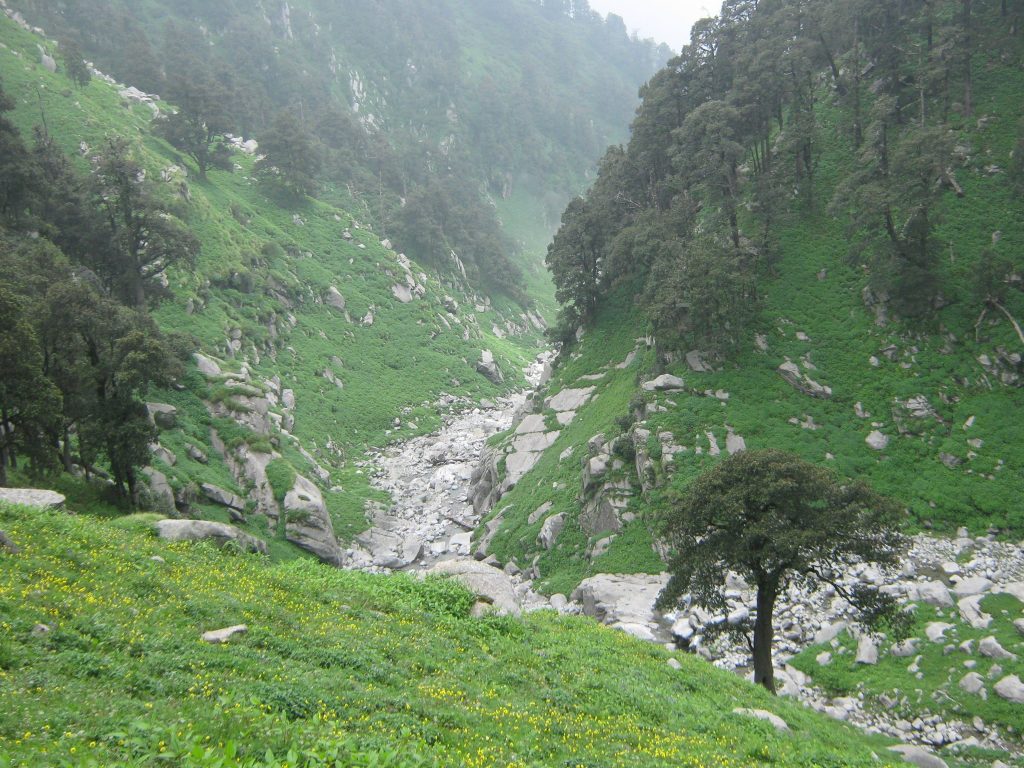 Day 0:
We started our journey from the national capital, Delhi. Boarded a non-AC semi sleeper bus which took around 11 hours and we reached Dharamshala. The bus drove through Ambala, Chandigarh, Harmandir Sahib, Anandpur Sahib, Bhakra Nangal Dam, Kangra, and Jwala Devi temple.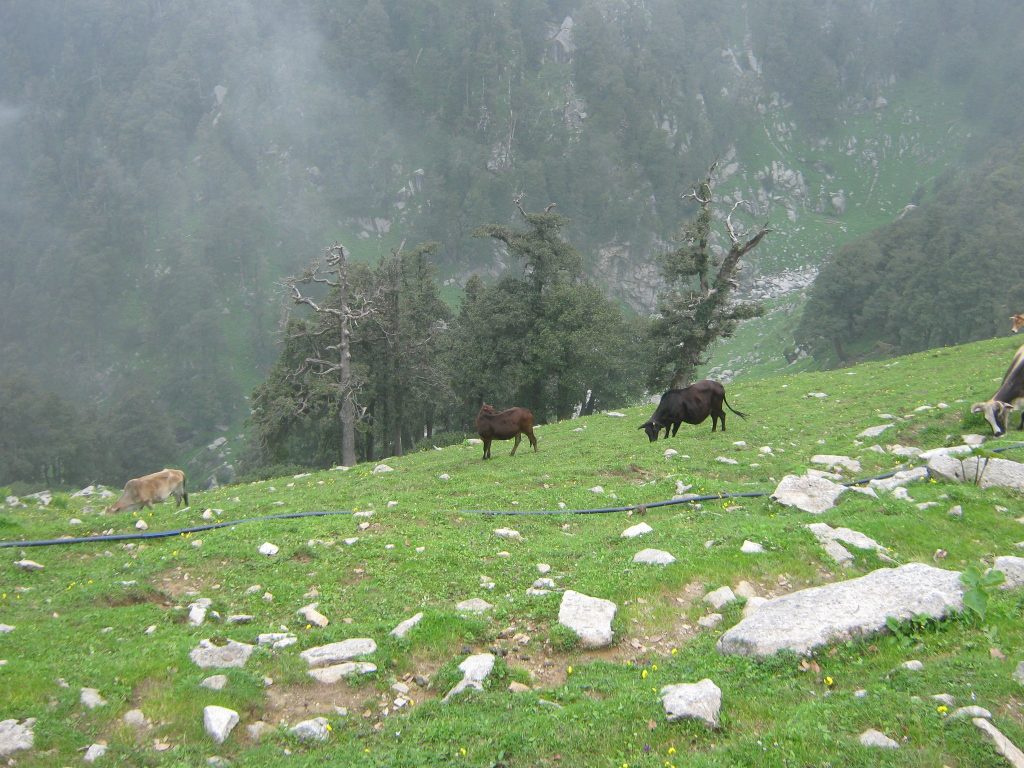 Day 1: 
After reaching Dharamshala at around 7 AM, we took a shared jeep and drove to the little Lhasa of India, Mcleodganj. It took around 40 minutes to reach Mcleodganj from Dharamshala. When we reached there it was raining lightly.
After getting off, we found a good restaurant and had our breakfast there. As it was the beginning of monsoon season hence we were not expecting much rain. After breakfast, the rain stopped and we explored the market, bought some eatables & energy drinks, and inquired about the route to Triund.
At around 12 AM, we began our trek from Mcleodganj main chowk. The initial route was continuously upward till Galu Devi Temple. After a continuous walk of 15 minutes, we got completely exhausted. We took several breaks in between the stretch of 2 km.
Our backpacks were including one alpine tent, 2 kg apples, 5 bottles each of 1-litre, bread, 3 juice packets each of 1-litre and some snacks. Due to all this stuff, our backpack was heavy like hell.
We did not know about the availability of food and tents on Triund and that's why we had bought all the stuff for our survival. But somehow, we reached Galu Devi temple and rearrange all the stuff in our backpacks and then continued our trek.
After a trek of 4 hours, we reached Triund. We were extremely tired but our tiredness went away when we had a view of Triund. It seemed like there was a party going on. Later, we quickly pitched our tents and slept after having dinner.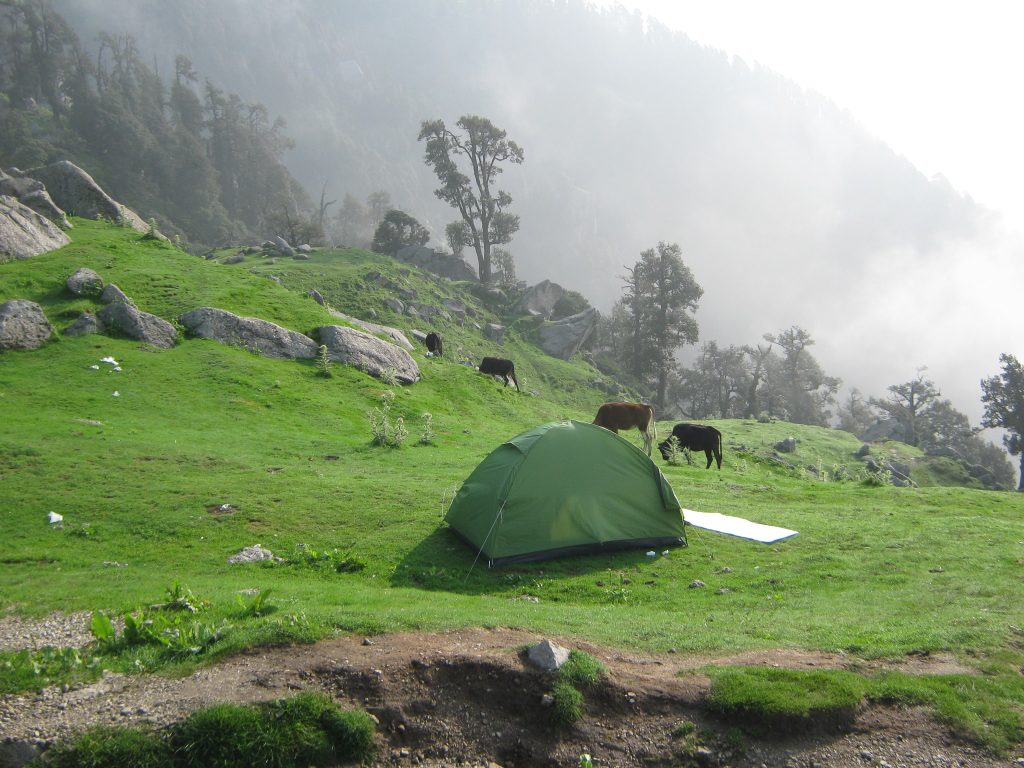 Day 2:
Woke up with a cool morning. We just unzipped the tent and we had a majestic view of Dhauladhar ranges. Though we were feeling lazy at that time but the view snatched all our laziness and we got out of our tents to get some amazing sights. I took several shots and then had Maggi for breakfast.
After all this, we submitted our tent at the hut and left for Ilaqa Pass Trek.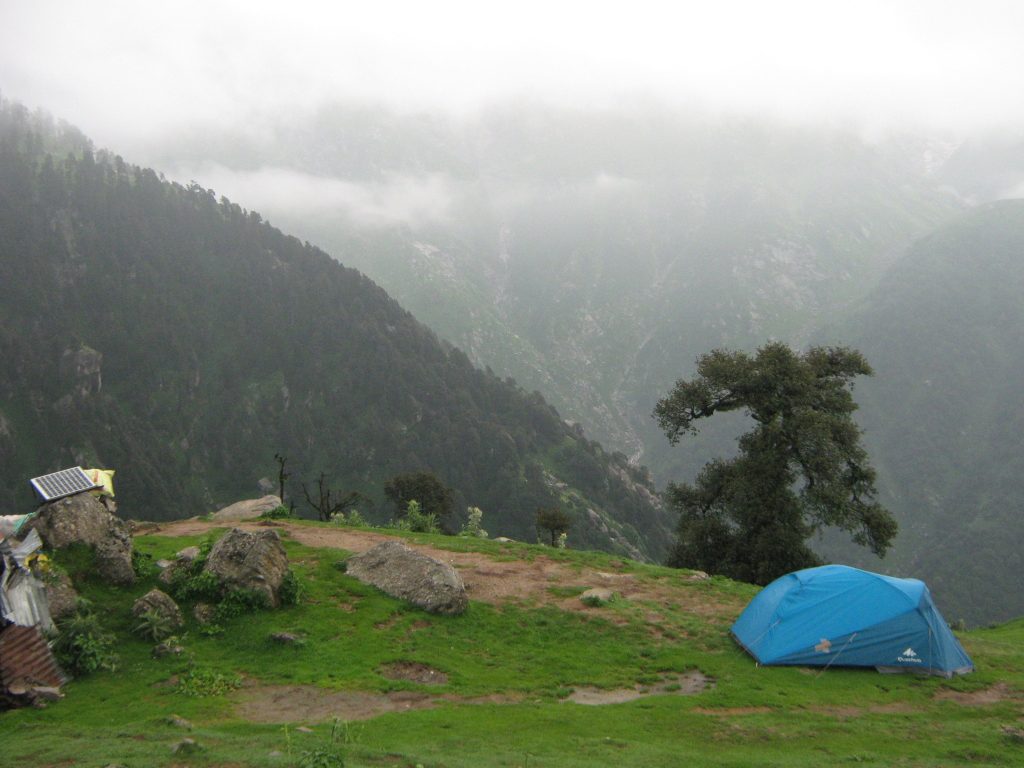 Ilaqa Pass is around 6 km from Triund. The initial route up to Snowline café was a mild uphill walk. After crossing the café, the route turned into a flat path, the views en-route were beautiful. I also saw several small valleys of flowers. In about 3 hours, we reached Ilaqa Pass.
We also went into an unknown valley situated near the pass. It was thrill going into that valley. We returned to Triund by retracing the same path.
Later we had our dinner and slept.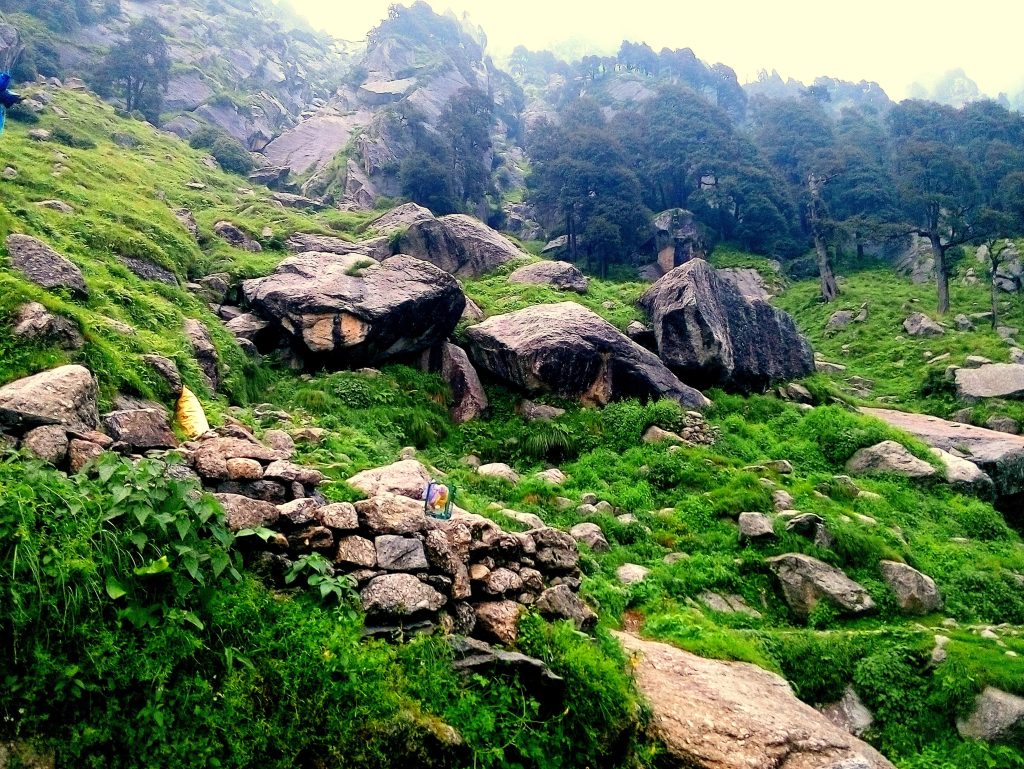 Day 3:
Our day started with a mild walk on Triund. After doing our breakfast, we quickly packed up our things and left for Mcleodganj. While we were coming down, it started raining like cats and dogs.
We got totally drenched in that heavy rain. We had raincoats but they were of no use in that rain, somehow we reached Mcleodganj and after changing our clothes, we left for Delhi. Boarded a non-AC semi sleeper bus at 6 PM and reached Delhi at 5:30 AM.
Contributed By: Manu Khandelwal
For travel related queries, packages, outstation cab booking, bike rentals, Hotel bookings or Group Treks; Kindly contact us at http://justwravel.com/contact or  call +91-9205725727