Trekking in the most beautiful land of pure splendor is like a dream come true. The magnificent beauty of Ladakh is the sole reason which attracts adventure admirers from every corner of the world. Leh is the gateway to one of the finest mountain peaks of Ladakh.
Bearing a great height of 20,500ft, 'Stok Kangri' is a demanding trek for determined trekkers. This super thrilling adventure trail in the cold desert of Ladakh will give you chills and a real taste of high altitude mountaineering.
Leh is the starting point of the trek. There are numerous ways to reach there. You can drive from Delhi to Leh or you may book a flight. Alternatively, you can board a train to Jammu and cover the rest of the distance through a taxi.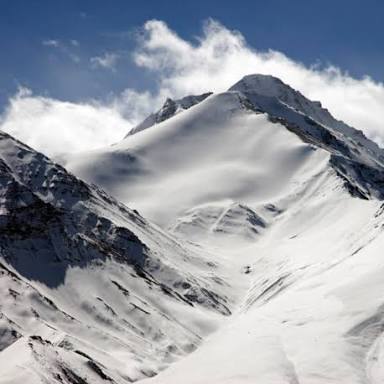 PC https://goo.gl/images/eGN1Fp
Leh is a place that beholds limitless beauty. You can visit Leh monasteries that perfectly depict the exquisite culture of the place. Your trek journey starts from Stok village. The drive to Stok village is full of charming sceneries and grand lush trees.
Acclimatizing yourself in the local atmosphere is highly important to scale any mountain peak. For high altitude trek, you have to be physically fit along with mental preparedness as you might face tough conditions while going up the terrain.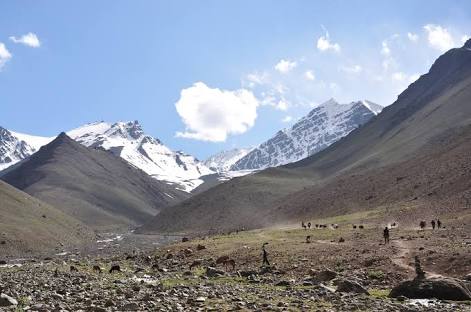 PC https://goo.gl/images/Jj51Xn
From Stok village, you climb to Mankarmo within 5 to 6 hours. From Mankarmo, you head towards the base camp. Through the way, you will experience the genuine beauty of Ladakh. The base camp lies over a grassy area with enchanting surroundings. Also, you will be witnessing peaks like Gulap Kangri and Parcha Kangri from there. The trek from base camp to Stok Kangri summit is a challenging one. You will conquer glaciers and steep slopes through a 9-10 hour climb.
You may also feel a drastic shift in altitude along with thin air. However, glorious views from the summit are worth every small effort. From the top, you can view Karakoram Range to the North, lovely Zanskar Range towards the south and Indus Valley just below you. You will encounter a combination of snow-clad beauty and breathtaking heavenly Himalayan views from the summit ridge. Finally, you descend back to Leh from the base camp.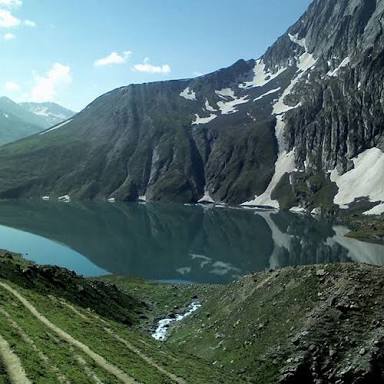 PC https://goo.gl/images/n4FVkB
The snow rich territory of Ladakh provides a royal joy of trekking. Being the highest peak in the Stok range of Himalayas, Stok Kangri is a must-do trek. The diverse magnificence of the place attracts the most passionate travelers and makes them fall in love with its prolonged beauty.
You can also read :