Pin Parvati trek offers you captivating flavors of two mountain valleys and attracts trekkers across nations. Taking you through lush green Parvati valley towards barren yet spectacular Spiti valley and Parvati Base (17,500ft), this trail bestows you with jaw dropping heavenly landscapes. You can slightly feel a shift of Hindu culture to Buddhist culture as you walk along the path. Also, you can witness beautiful campsites on the way such as Kheerganga, Mantalai and Thakur Kuan.

PC https://goo.gl/images/Lat5tA
The trek starts from Kullu, Himachal Pradesh. You can take an overnight bus from Delhi to Manali and get down at Kullu which lies on the way. The nearest airport is Bhuntar Airport or Kullu Manali Airport and nearest railway station is Pathankot. Taxi services to Kullu are available from both the places.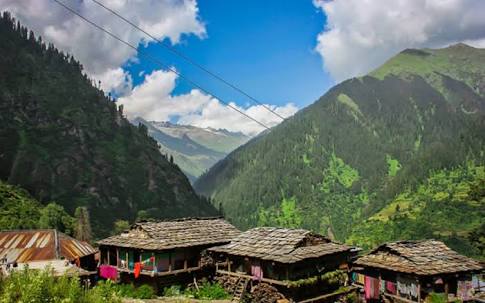 PC https://goo.gl/images/mYZ6kn
Pin Parvati Pass is a super challenging trek with steep and difficult ascent and demands around 6-7 hours of trekking each day. You will be witnessing an altitude above 17,000ft so your body needs to be well trained and physically fit to bear extreme conditions. Also, a previous experience of at least one high altitude trek is highly recommended. This 11 day thrilling journey starts from Bershani village in Kullu. From there, you trek towards Rudranath. From Rudranath, the trail heads towards Kheerganga along the Parvati River. You will come across beautiful sceneries and waterfall on the way.
The next climb from Kheerganga to Tunda Bhuj is quite enchanting. You can see huge mountains covered with snow accompanying you. From Tunda Bhuj, you climb towards Thakur Kuan and Mantalai. Finally, you reach Pin side Base Camp by entering the beautiful Spiti Valley after a tiring trek of about 8 hours from Mantalai. At the top, you can have refreshing views of huge mountain ranges such as Dibibokri and Kulu Makalu which stand right in front of you.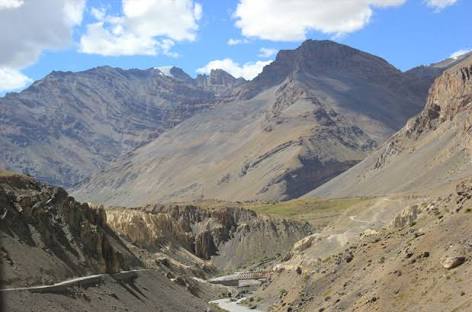 PC https://goo.gl/images/Qpc1i3
From the base, you descend towards Wichkurung Thatch and Mud and reach Kaza. Kaza offers most amazing and mind boggling views of the Spiti valley. While climbing down, you come across mighty glaciers, lovely garlands and floral valley consisting of different types of flowers. You will also get to visit The Great Himalayan National Park which is quite famous for snow leopards and different bird species. This is a trek to crave for. The widespread beauty of nature and stunning views of Parvati and Spiti valleys induces a trekker to take up this demanding yet fun-filled trek.