A piece of the moon on Earth, the magnificence of Spiti can only be felt by traversing its jagged roads. In this Spiti Bike Trip Itinerary, you discover vast stretches of mountain deserts adorned with verdant fields, spring blossoms, relentlessly flowing prayer flags, gurgling streams, and ancient Monasteries. Spiti remains snuggled between India and Tibet giving it the name 'The Middle Land' and its history and culture are rooted in the principles of Buddhism.
The journey to Spiti Valley encompasses riding through contrasting landscapes, experiencing spirituality in the corridors of Monasteries, camping under star-studded skies, and simply being in awe of every passing scenery. To truly immerse yourself in the aura of the enchanting valley, we have prepared the perfect itinerary that will help you go on an unforgettable journey!
Spiti Bike Trip Itinerary – 11 Days of an Exhilarating Journey
Day 1 – Overnight Journey from Delhi to Jibhi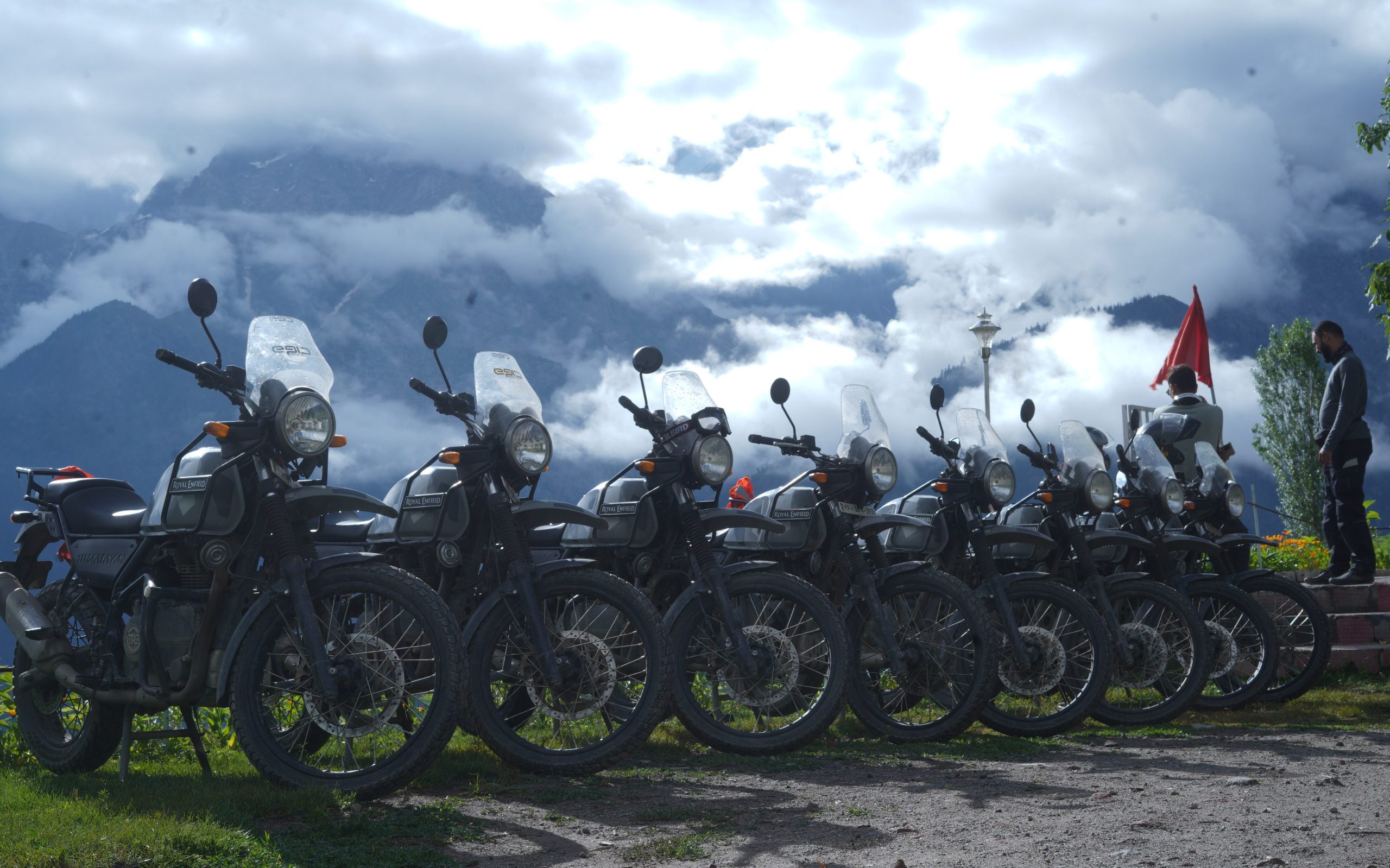 You begin your escapade from Majnu Ka Tila Bus Stop where the group assembles and our coolest team captains conduct a brief tour session along with an ice-breaking session that helps set the vibe for the trip! Overnight, the group gets acquainted with each other and indulges in fun activities like playing cards, singing along, and simply buddying up for the adventure yet to begin.
Tip : Feel Free to bond with your fellow travelers to make this trip a tad bit more exciting!
Day 2 – Arrival At Jibhi (Day at Leisure)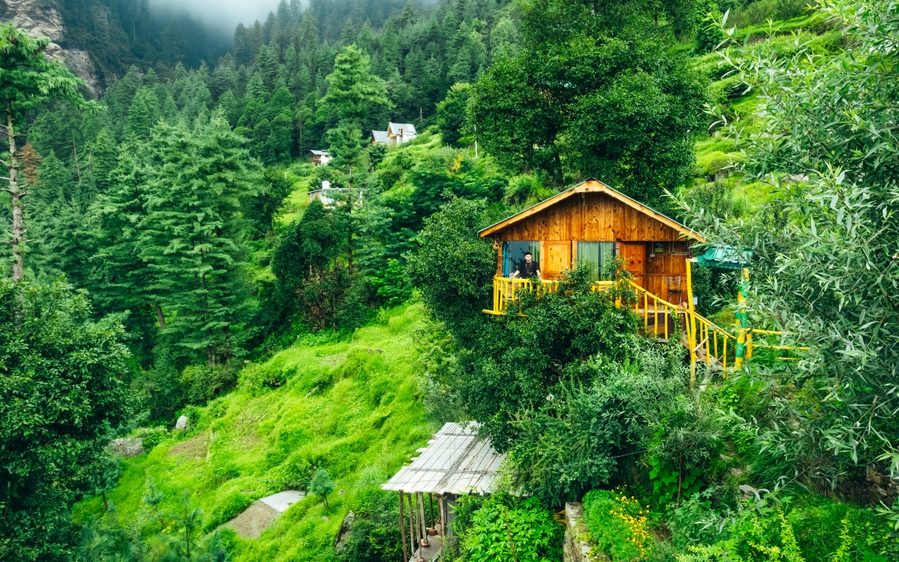 On the first day of this Spiti Bike Trip Itinerary, you travel to Jibhi, which is a tiny hamlet perched by the Tirthan River in the lush green valleys of Kullu. The laid-back culture, hippie vibes, forest trails, and waterfalls make this place a perfect spot to just spend your day sun basking by the river bank and chilling at Cafes. Traveling in a group presents you an opportunity to form new friendships and step beyond your comfort zone and at Jibhi, surrounded by wilderness you feel the urge to just let go and do everything that makes your heart smile.
Things to Do: Visit Jibhi Waterfall, Serolsar Lake, and Jalori Pass for a pleasant getaway.
Must Watch : An Ode to Spiti Valley
Day 3 – Drive from Jibhi to Chitkul (214 km, 10 hours Drive)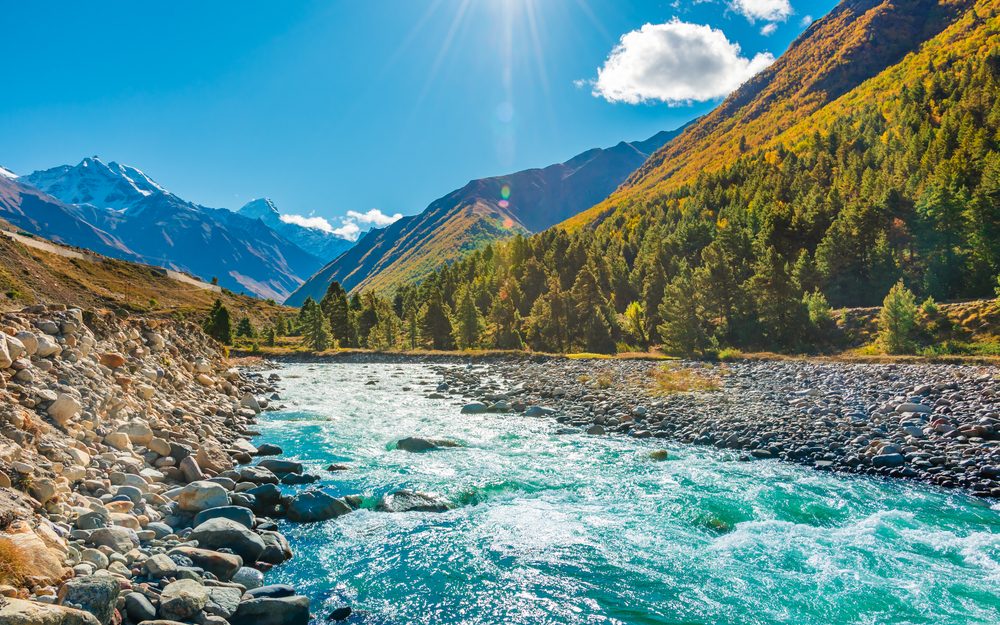 Waking up to the chirping of birds and rays of sunlight peeking in through your window simply makes you feel content and happy in the present. After indulging in a scrumptious breakfast at Jibhi, you begin on a 10-hour ride to Chitkul that lets you witness the subtle change of landscapes from dense green to alpine with snow-clad mountains sneak-peeking through the forests. A dhaba named ' Hindustan Ka Akhri Dhaba' attracts a lot of travelers for its simple yet delicious food that refreshes you for the rest of the journey.
Jalori Pass is yet another landmark that adds a splash of colors to your ride with stunning views of the valley on one side and the snow-laden Himalayas on the other. As the night approaches you cozy up in your tents after a soulful dinner and gears up for the rest of the trip.
Highlight of The day : Riding through the pleasing vistas at Jalori Pass.
Suggested Read : Spitian Dishes to Savor
Day 4 – Chitkul to Kalpa ( 60 km, 3 hours Drive)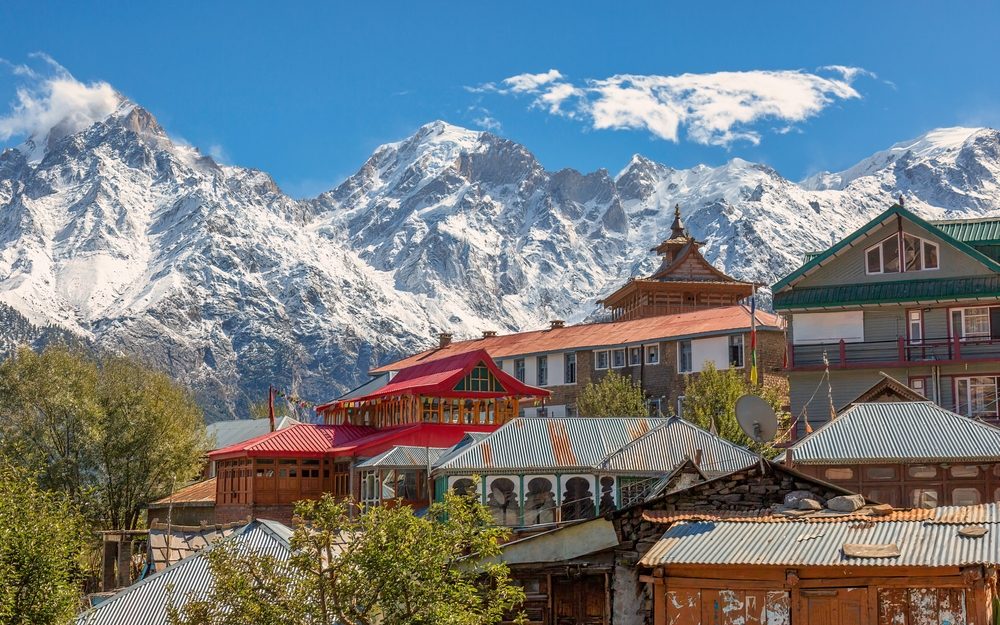 You will find yourself resonating with the quote 'The journey is what matters and not the Destination' throughout your ride to Kalpa, the breathtaking views that the roads offer is what make this bike ride a thrilling yet peaceful experience.
In this Spiti Bike Trip Itinerary, we make several pit stops at scenic viewpoints. One of them is Reckong Peo which falls en-route Kalpa, offering you the first sight of the Kinner Kailash range up close not too far is the Suicide Point which is basically a cliff on the mountain rendering views so enticing that the travelers often forget about the dangerous trench. We also visit the first monastery of this trip that is the 3000-year-old Kalpa Monastery boasting its intricately carved walls, colorful interiors, and majestic views of the Himalayas all around.
Tip: Spend a few minutes meditating on the terrace at Kalpa Monastery, the panorama and the quaint atmosphere is sure to wrap you in a harmonious vibe.
Day 5 – Kalpa to Dhankar (200 km, 7 hours Drive)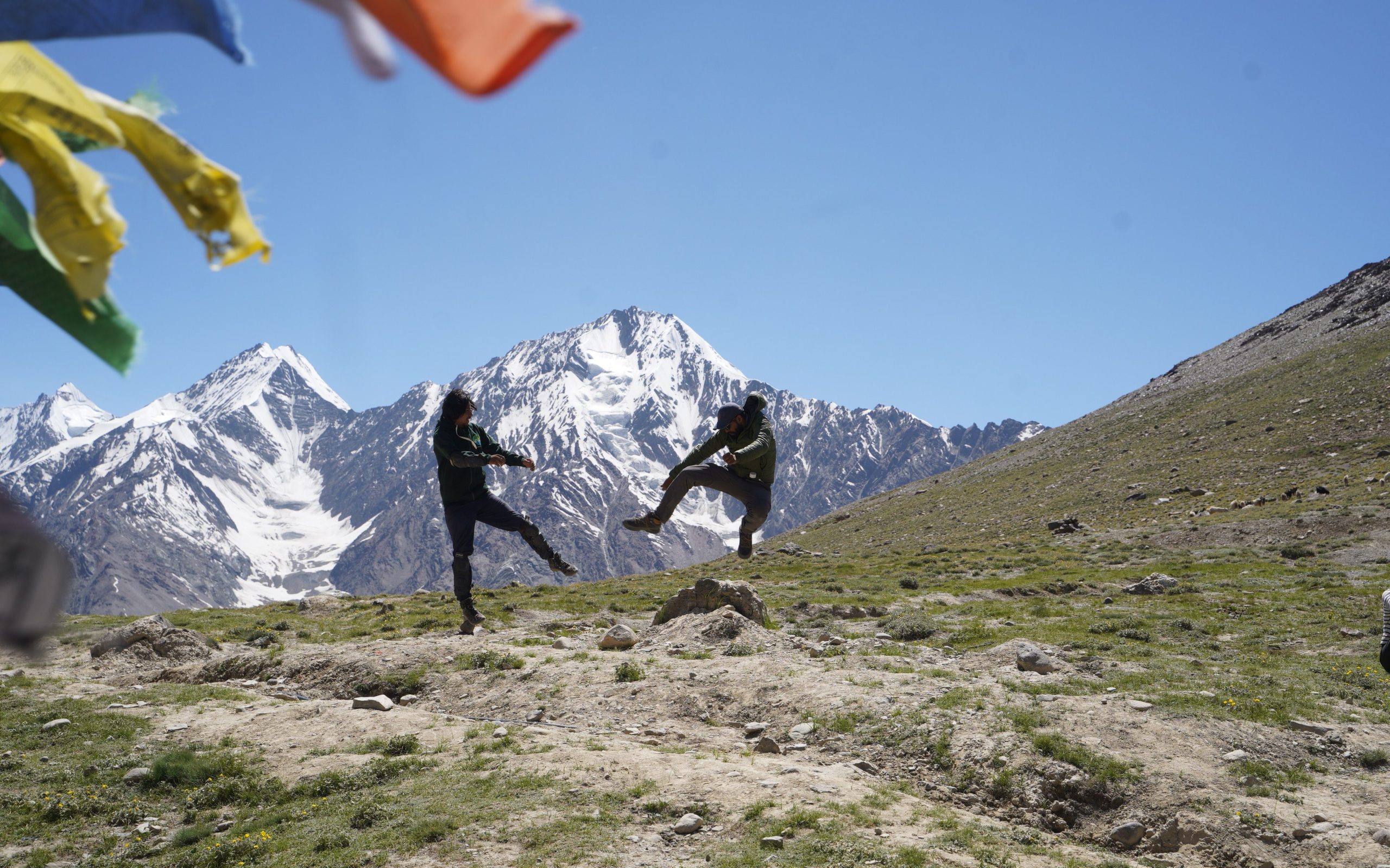 The journey to Dhankar, the former capital of Spiti Valley is when you first behold the sight of long stretches of golden brown mountains with scarce to almost no vegetation. The oddly shaped craters, thinning air, cobalt blue skies, and fading civilization are all indicators that you have stepped into the land of mystifying valleys. En-route Dhankar you can spot Khab, which is the confluence of the Spiti and Sutlej rivers. Nako is yet another tiny hamlet that offers picturesque views of the Trans-Himalayan region and is usually visited along with Tabo Monastery where you pay your respects and spend a few minutes in silence.
Places to Visit : Explore the tiny yet alluring lake at Nako Village that reflects its surroundings and is a picture perfect spot.
Suggested Read : Must Know Tips when Traveling To Spiti Valley
Day 6 – Dhankar to Kaza (40 kms, 4 hours Drive)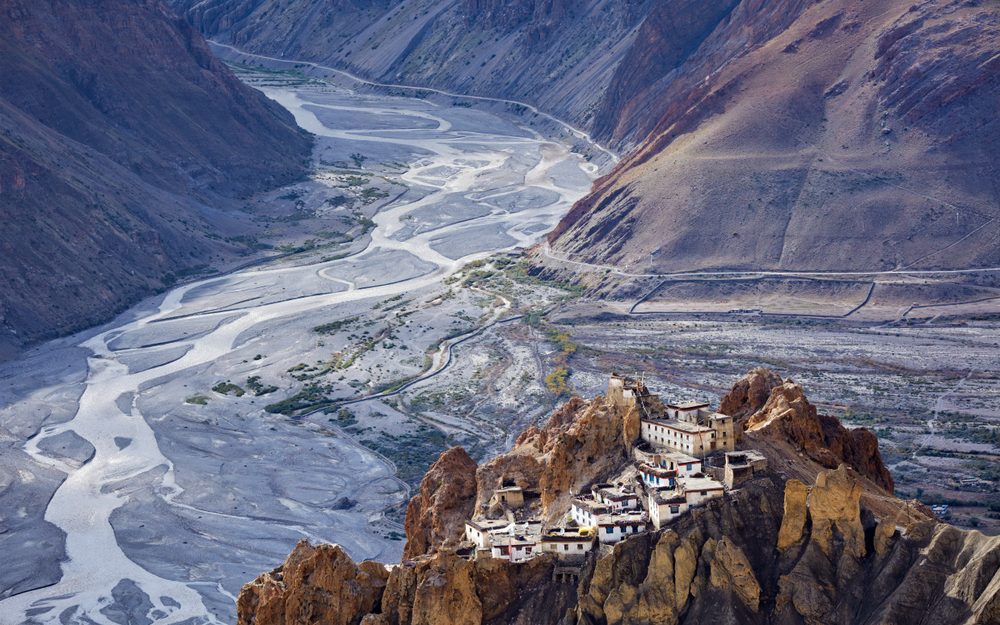 Mornings in the mountains bring with them a lingering kind of calm, waking up at Dhankar you feel serene and excited for the journey ahead. In this Spiti Bike Trip Itinerary, we also visit 1000 years old Dhankar Monastery and Fort, both of which are situated on a cliff and although most of it is ruins, it is still worth a visit because of the grand views it offers! While heading to Kaza we will be stopping for a few hours at Kungri Monastery in Pin Valley to soak in the calming aura and capture beguiling views of dusty brown mountains lit up in the shades of the setting sun as the Pin River flows right through the valley. The Pin Valley National Park is also known to be the home to 'gray ghosts of Himalayas' that are the elusive Snow Leopards and other endangered species of animals and birds like the Siberian Ibex, Red Fox, Marten, Pika, Himalayan Snowcock, Bearded Vulture, Snow Partridge, etc.
Day 7 – Exploring the Spitian Gems on Spiti Sightseeing Day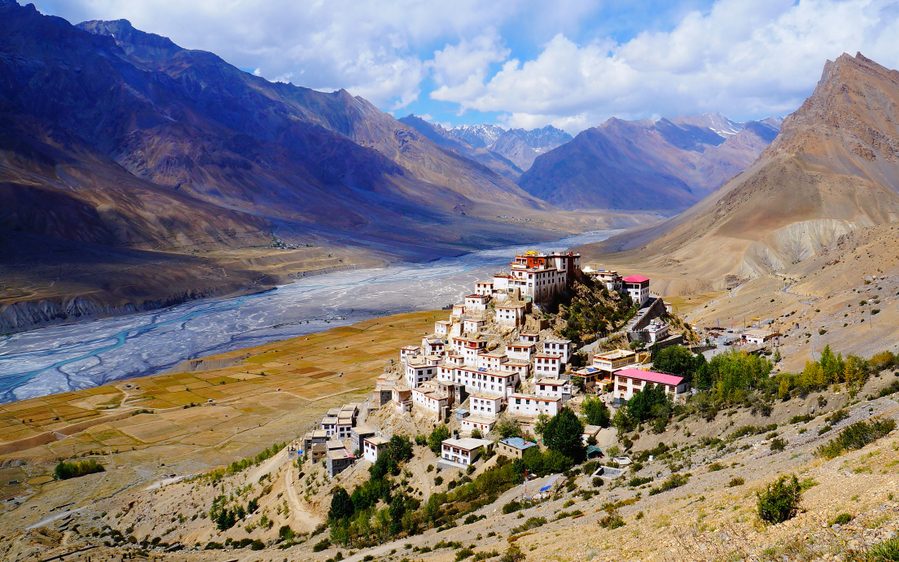 Spiti Valley in its embrace has both calm and chaos, also known as 'The Land of Lamas' , the place is a perfect embodiment of Tibetan Culture. This Spiti Bike Trip Itinerary doesn't just give you a glimpse of stunning undisputed landscapes but takes you on a spiritual journey as you explore the ethereal Key Monastery that soothes your soul at the first sight itself. You also visit India's highest wonders like – the world's highest village Komic and post office, Hikkim, and the land of Fossils, Langza making you wonder that a day is just not enough to explore this majestic land! The Chicham Bridge which is Asia's highest bridge is surely one of the best spots you visit in this Spiti Bike Trip Itinerary where you can capture the accomplishment of your journey so far and indulge in delicious pahadon wali Maggi and Chai.
Highlight of the Day : Roaming the Key Monastery and understanding its cultural and religious significance.
Recommended Read : Best Sightseeing Places in Spiti Valley
Day 8 – Kaza to Chandratal (90 kms, 7 hours Drive)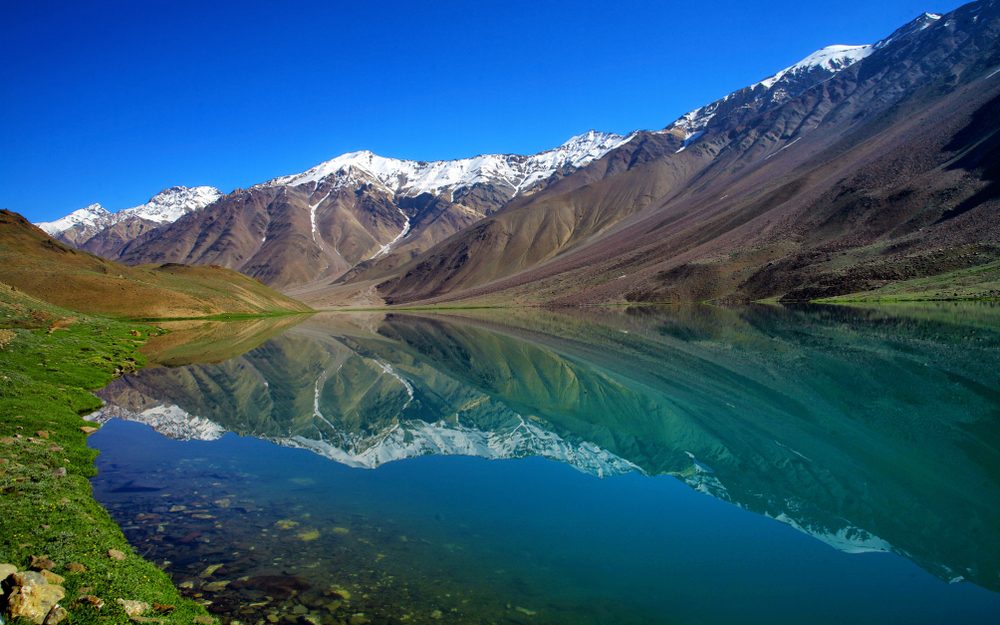 Chandratal is the jewel that lights up the rustic brown landscapes of Spiti Valley, a pristine Blue Lake embedded in the mountain deserts not just makes the scenery look enchantingly beautiful but also offers biking enthusiasts a thrilling ride through rugged terrains, sharp turns, and rudderless streams. The lake is surrounded by sprawling meadows with hundreds of flowers blooming by its banks, attracting birds of all kinds, and herds of mountain sheep and horses can also be seen grazing on the grasslands making the overall panorama look like a piece of heaven. We spend a few hours relishing in the essence of the place and witnessing the water change hues as the sun starts to set, as night approaches we watch the sky get filled with stars from our campsite and simply lose ourselves in the entrancing aura of the place.
Day 9 – Scenic Drive from Chandratal to Manali (125 kms, 7 hours)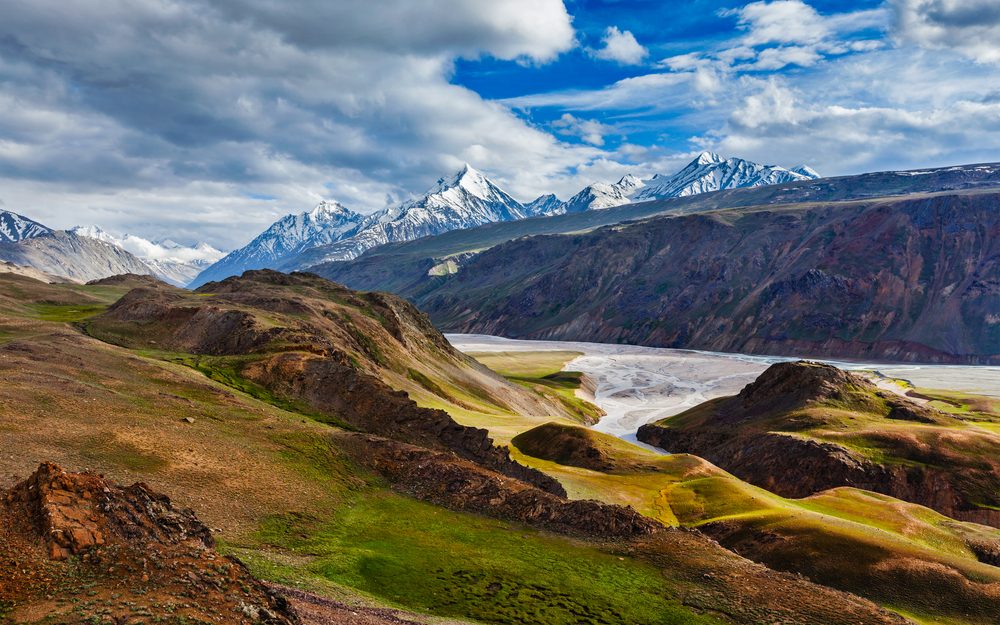 There's no better feeling than enjoying morning tea with a dazzling view and at Chandratal, you simply can't resist sitting by its banks for a few moments as the sun rises draping the region in bright colors. After indulging in a delicious Breakfast by the lake, we bid adieu to Spiti Valley as we traverse through beguiling views and head back to Manali via the Atal Tunnel. At night we spend our time reliving the amazing memories from the trip and energizing for yet another day of exploration tomorrow.
Things to Do : Witness the beauty of Sissu and Lahaul Valley on the way back to Manali.
Day 10 & 11 – Fun filled Times on Manali Sightseeing Day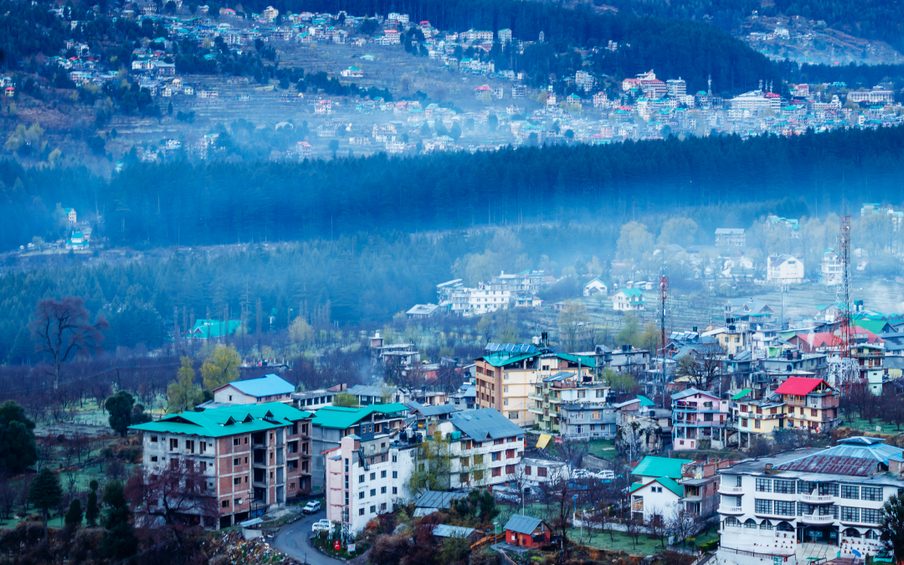 Manali has to be one of the most popular destinations in Himachal loved by tourists of all kinds! Regardless of its bustling streets and crowded markets, the vibe is simply incomparable. Cafes with an array of cuisines and live music blaring through the glass doors, shops selling the cutest most authentic apparel, the symphony of Beas River keeping you company, and viewpoints that give you extraordinary views of Kullu Valley are what make the place a key highlight. The whole day, we take our time to engage in recreational activities and just chilling before we head back home. As the evening approaches, with a heavy heart but memories we shall carry for a lifetime, we board the bus and head back to Delhi bidding a sweet Farewell to the mountains.
This Spiti Bike Trip Itinerary encapsulates a perfect blend of experiencing utmost tranquility at spots that make you feel grateful for the world we live in and lets you dive into a thrilling nerve racking bike trip that takes you one step closer to knowing yourself!
If you liked this Spiti Bike Trip Itinerary and are planning a trip to the magical valley anytime soon. this blog might help you gear up for the adventure that awaits you in the Magical Land Of Lamas!