There are various scales which define high altitude from 5,000 feet above the sea level to 18,000 feet above the sea level and preparation for high altitude is a common point of worry as while travelling to high altitude regions many people tend to experience many health issues and climatic changes, the effect of high altitude on humans is considerable and need to be well attended to ensure safety.  It is very important to be well prepared in advance for the high altitude travel to avoid various hurdles in the way of your perfect vacay.
These days many people around the world visit high altitude destinations for various purposes like adventure, the majestic natural beauty, serene and calm environment or as an escape from the daily hustle of city life, whatever your reason maybe it's very important to keep in mind the basic tips and tricks for traveling to high altitude destination.
THINGS TO KEEP IN MIND WHILE PREPARING FOR HIGH ALTITUDE:
– TAKE YOUR TIME AND ASCEND SLOW:
While travelling to high altitude the travelers should take their time and ascend slowly to avoid mountain sickness as a human body typically needs three or five days to adjust to the environment.  It is important to ascend slowly and give your body some time to adapt to the lower oxygen levels.
– TAKE PROPER REST:
While visiting on high altitude it is very important to take proper rest and intervals to give the body the time it needs to adapt to the surroundings. Proper rest and proper sleep are of very essential to combat the high altitude as being sleep deprived increases the chances of carelessness and accidents.
-PREPARE YOUR FIRST AID KIT :
First aid kit plays a major role while preparing for a high altitude trip. It is very essential to visit a doctor and keep the essential medicines so that a person can attend to his/her sickness temporarily when there is no doctor around There are some common issues that come up while traveling to a high altitude some of the commonly faced problems are headache, motion sickness, joint pain, fever, etc.
So a traveler should always keep a first aid kit that comes handy when the need arises, you should certainly consult a doctor nearby to help you information about the medicines that are a must to carry while traveling to high altitude.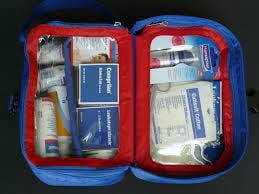 -STAY HYDRATED :
Staying hydrated at all times is majorly important to stay healthy especially while travelling to high altitude it is very important to stay hydrated throughout the journey as dehydration reduces your body's ability to acclimate to new altitudes.
Drinking 2-3 liters of water daily is important to stay healthy and hydrated.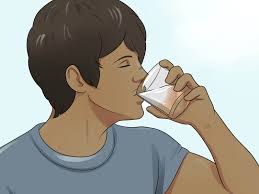 -AVOID SMOKING AND ALCOHOL CONSUMPTION :
Do not drink alcohol while traveling to higher altitudes as alcohol is a depressant and can slow down your breathing rate and cause dehydration. Smoking causes difficulty in breathing and drains out the energy required while travelling to high altitudes.
It is important to be very responsible while travelling to high altitudes.
-EAT HEALTHY:
While preparing for the high altitude you should keep in mind that there are certain types of food that you should eat in order to prevent altitude sickness. High carb diets are said to alleviate AMS (Acute Mountain Sickness) symptoms and can improve energy balance.
Foods like fruits, bread, potatoes, and eggs are some food you should eat at high altitude and avoid excess salt as too much salt may lead to dehydration.
-TRAVEL LIGHT:
Pack what's essential is the mantra to comfortable traveling while traveling to a high altitude you should make sure that you do not carry excessive luggage, pack what's essential and best suited and do not carry or dispose of plastic as it destroys the environment.
Here are few of the packing essentials for high altitude traveling:
T-shirts
Trekking Trousers
Socks
Sweatshirts
Jackets
2 pair of shoes
Medical kit
Torch
Sunglasses
Cap
Water bottle
Sanitizer
Sunscreen
Following these tips may help you have a wonderful traveling experience at high altitude.
You should also read :