Kashmir divides opinions and people clearly have some reservations about visiting Kashmir. This beautiful state has been witness to some civil unrest and violence for many years and there have been many instances where Srinagar and parts of Kashmir Valley have been shut down. These scenarios do create a negative perspective in the minds of the people who want to visit or travel in Kashmir, but there is more to Kashmir if we isolate these instances. Let's read the blog and find out how to travel safely in Kashmir!
Current scenario in Kashmir
At the time of writing this blog, it has been a little more than a year since the Indian Government made a historical decision to remove Kashmir's special autonomous status and integrate Kashmir to India as a Union Territory. There has been some resentment since the move was made official, but at large, Kashmir is officially a part of India.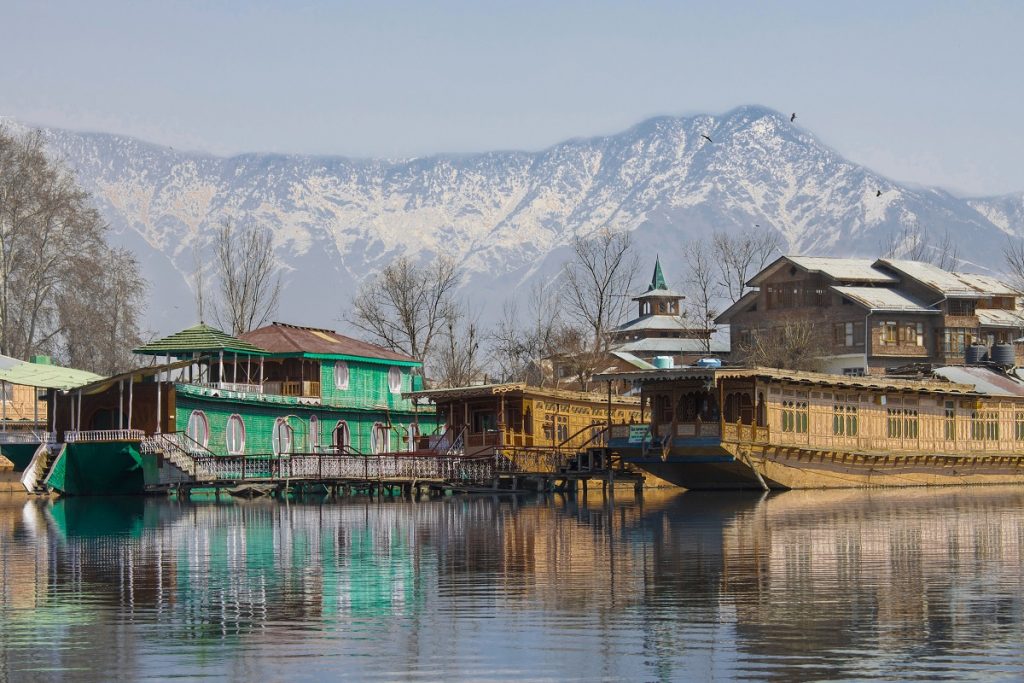 At the turn of this year, the Government has reinstated mobile internet, mainly 2G connections in the Valley of Kashmir. Kashmir is slowly finding its feet, and the tourism scenario is slowly getting off to a start after a deep slumber since last year.
How to travel to Kashmir safely?
The government of India along with the locals has made sincere efforts to make the place safe to travel for tourists and visitors. However, these are the things you must keep in mind while visiting Kashmir, which will help you out.
Kashmir is not what the Indian or the international media portrays it to be, Kashmir has a stark difference compared to the rest of the Indian states. It has a different vibe and energy and what makes Kashmir the place to travel is its people. Kashmiris are really humble and full of life.
They know that their main source of income comes from visitors and travelers coming to their state, so they will go out of their way to help you, protect you and make sure you have a home far away from home.
Get information about Kashmir from news
Before you travel to Kashmir, get all your info about Kashmir and its situation. It does not take much time to get all the necessary info about the regions beforehand you travel. Look for specific news or the condition of the area whether or not there is unrest, protest or violence.
If these situations persist, there might be curfew or restrictions, so it is better to cancel your plans and wait for things to simmer down.
Adhere to your plans
If you are in Kashmir, make it a point to stick to your travel plans and not try venturing out into the unknown. We're not saying that you shouldn't try something offbeat and explore for a bit, but you need to do that with precautions.
Make sure you have your tour guide with you or some local who will help you out with communication with other locals and will also provide you with other knowledge which is not available on the internet. If possible, do not take your family or kids with you while you try something offbeat on a safer side.
Stick to main routes
This is such a necessary thing to keep in mind while in Kashmir. While travelling, avoid offbeat paths, "gullies" and "mohallas" where you have no point in going to. Stick to main highways and trust your local guide to lead you to your destination.
Your tour guide's discretion will help you out in sticky situations so you must always listen to what they have to say.
Don't always trust Google Maps
One issue/drawback with Google Maps has always been that it always shows you the quickest route possible, which is possible when it suggests you get off main routes and into unknown "gullies" or slums which might not always turn out to be the best situation.
So, in order to avoid this, please resort to the advice of your local tour guide and don't trust Google Maps blindly.
When things take a turn for the worst, stay inside your hotel
If things go awry while you are in Kashmir, your safest bet and probably the best option is to stay inside the hotel. You might put your life at risk while going outside amidst the violence. You won't be attacked as long as you stay inside.
Get a Postpaid Connection
Prepaid mobile connections go for a toss as soon as you enter Kashmir, so it would help you out if you get a postpaid connection before you travel to Kashmir. BSNL and MTNL are the two operators that have got really good coverage in Kashmir so choosing one of them is your best option.
Wear appropriate dress
There is a difference between all the tourist locations in India which you have to remember, and Kashmir is definitely not the hip and happening place to wear revealing clothes and outfits. This applies to all the ladies as you don't want to be the only standout in a place where ladies are covered from head to toe.
Respect the culture and the people and they will go out of their way to help you out and this will definitely lead to mutual respect. For both males and females, when you visit a religious or sacred place, make sure you wear full clothes and cover your head.
Local Contact is your saviour
If you go out, make sure you inform the hotel staff or hotel manager about where you are going or a general sense of your whereabouts so that they can contact you or you can contact them if the situation is less than ideal or if it goes wrong.
Don't mix politics into conversations
As a tourist or a visitor, please refrain from mixing politics into conversation with locals. This could lead to tense situations and things might get ugly, so just enjoy your time out in the beautiful valleys of Kashmir, politics can take a backseat.
Check out local guidelines
Before you head out on your dream vacation to the beautiful state of Kashmir, please make sure that you check out the local guidelines and safety instructions that are issued and mandated by the local authorities of Kashmir.
The local authorities make sure that before the peak tourism season hits, all things are safe and extra precaution is taken at public spaces.
On your part, the least you can do is avoid secluded and deserted spots and places and do not stray too far from the familiar surroundings.
Reduce or avoid alcohol consumption
The state of Kashmir has a 90% Muslim population, so you will not be able to find alcohol in every nook and corner. Though alcohol is not banned in the state of Kashmir, however, it is not readily available.
You can find a few shops in Srinagar selling alcohol and also you can expect to find some arrangements for alcohol made in the hotel you are staying at, but apart from that, you will not be able to get alcohol in Gulmarg, Sonmarg and Pahalgam.
So your best option would be carrying your own alcohol to these places, but please make sure that you drink responsibly and do consume it in open or public places. Avoid being a nuisance to the local people of Kashmir and respect the feelings and sentiments of the people and do not offend them.
If you ever want to find paradise on earth, it can only and truly be Kashmir. In the 17th century, Mughal Emperor Jahangir was so mesmerized by the beauty of the place that he said, "If there is a paradise anywhere on the earth, it is here, it is here, it is here."
Kashmir offers varied varieties of activities and exploration that can be done such as trekking, mountaineering, rock climbing, camping, skiing, and paragliding. The northernmost state of India has one of the most beautiful landscapes, snow-capped mountains, serene panoramic view of lush green forests which makes it a perfect place for tourists to visit and spend some quality time. 
Kashmir is undoubtedly one of the most beautiful and gorgeous destinations of India, and we can't recommend it enough, so please ensure that you keep the following guidelines in your mind before you travel to Kashmir so that you have an amazing travel experience without any hassles.
You should also read :