When you think of Kashmir, your mind probably wanders to Gulmarg or Srinagar. Those are your typical tourist sites, and we're not going to lie: they're both pretty beautiful. However, there are some hidden gems in the state of Kashmir which will surely have your heart taken away by them, and they are in some ways better than what is most popular. These are the destinations where you can enjoy Kashmir's real beauty while being away from the hordes of tourists. We just compiled a list of the best and our favourite offbeat destinations which we love to visit in Kashmir.
1. Yusmarg
Yusmarg has a serene and tranquil landscape that draws visitors from everywhere. It is considered by many as the best place to visit in Kashmir because of its untouched natural beauty. It is still an unknown location which means that you would be away from all the hustle and bustle, unlike other touristic places.
This is also one of the favorite places frequented by the trekkers as it has lush maple trees surrounded by majestic vistas of the Himalayas.
2. Kokernag
Kokernag is a town which is located in Breng Valley, which is also called "The Golden crown of Kashmir". It is known for its green gardens, natural water springs and is one of the best offbeat places to visit in Kashmir.
It is located at an elevation of 2000mts and is the home to the largest trout fishery in Asia. Kokernag's gardens are a perfect getaway to spend some quality time with the family and have a picnic.
3. Tulian Lake
When we say that this lake looks something straight out of a magical tale, we mean it. Located at Pahalgam, in the Anantnag District of Jammu and Kashmir is Tulian Lake which lies at an altitude of 3,684mts and is one of the best offbeat places in Kashmir.
The lake is located between two Himalayan mountain ranges of Pir Panjal and Zanskar which makes it really unique. There is a trek to Tulian Lake which is somewhat grueling, but it will lead you to this magical lake which will take all your tiredness away.
This trek can be done by beginners and the trek route goes through Kashmir Valley and Baisaran. There are snow-capped peaks surrounding the lake which adds to the charm of the place, the colour of the water is turquoise blue makes the views really surreal.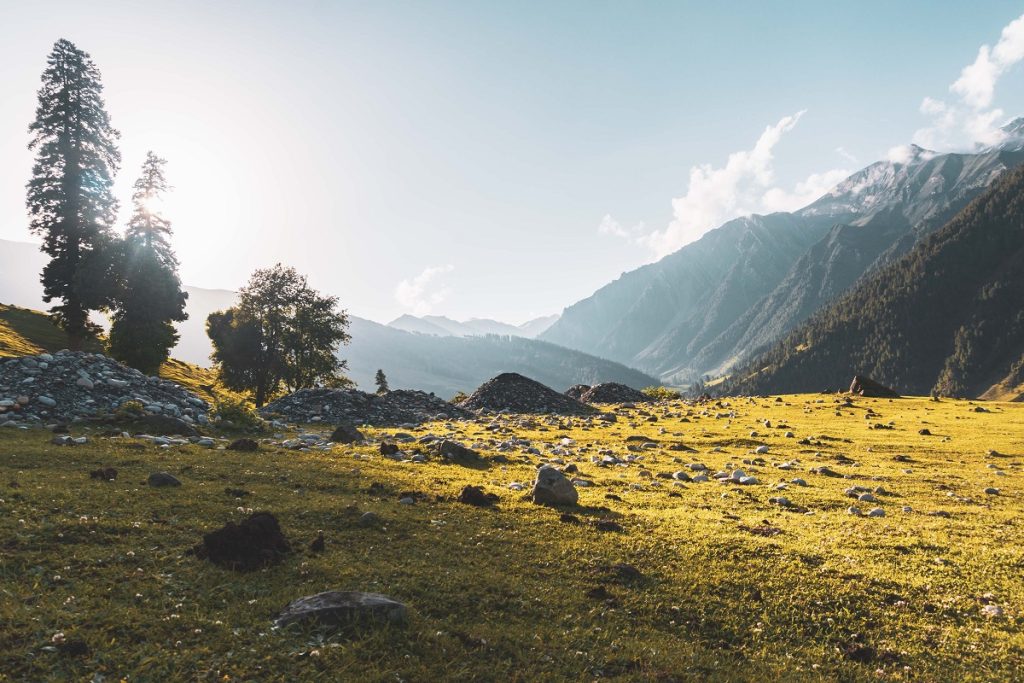 4. Sinthan Top
It is a mountain pass, located amidst Breng Valley which is in South Kashmir, and Kishtwar in Anantnag district of Jammu and Kashmir. Sinthan Top is easily accessible from Srinagar, which takes around 4-5 hours by car.
Sinthan Top has no local population, shepherds from adjoining places like Duksum, Kokernag, and tourists and people working in the tourism industry may stay overnight in tents. There is a spot here which is called '360 Degree View' from where you can see areas of both Jammu and Kashmir divisions.
It is also increasingly becoming popular for mountaineering, skiing, and trekking amongst adventure enthusiasts.
5. Doodh Ganga
Doodh Ganga is a river that flows through Yusmarg, and the water appears milky in colour, hence the name "Doodh Ganga". This river has a good population of trout fishes, making it one of the best locations in Kashmir for fishing and angling.
You can even have a picnic or a cookout amongst the lush green meadows of the river's bank, which makes it an ideal spot for family and friends.
6. Nilnag Lake
Nilnag Lake is a high-altitude lake which is located near Yusmarg Valley and is one of the best offbeat places to visit in Kashmir. The lake has stunning blue water, picturesque pine trees and snow-capped mountain vistas which makes this place one of the best offbeat places to visit in
Kashmir.
You can even hike through the forests near the Nilnag lake which leads you to some beautiful never-seen-before spots.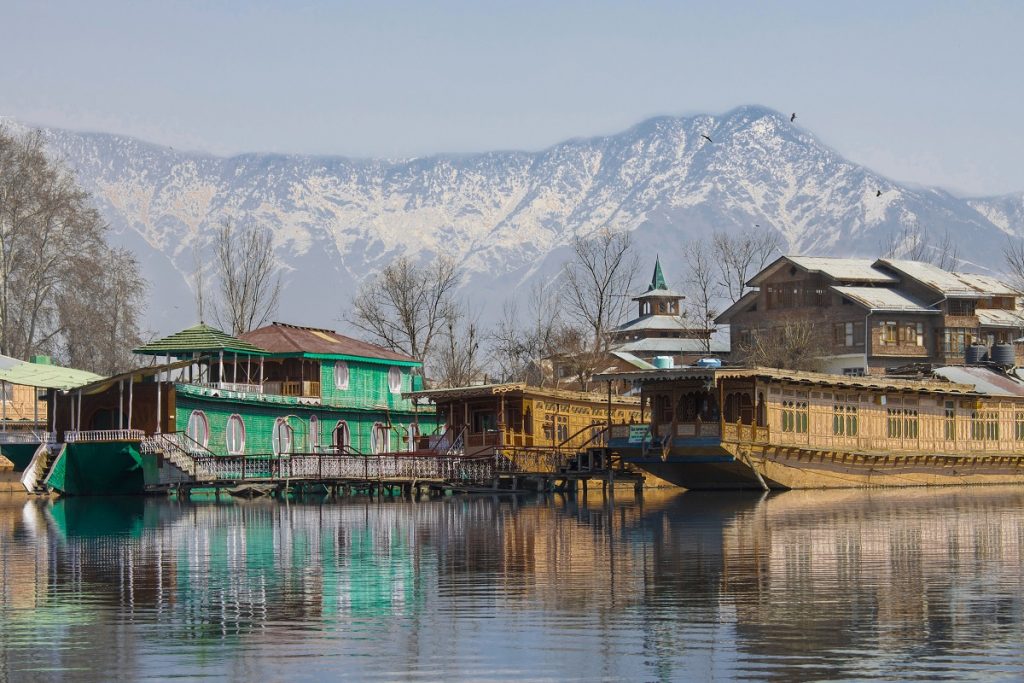 7. Chatpal
Chatpal is often known as "Mini-Pahalgam" and rightly so as it has all the fine details and accompanying the natural beauty of Pahalgam and is one of the most offbeat and best places to visit in Kashmir. It is surrounded by mountains on all sides and the trail from the nearby woods connects it to the Kashmir Valley.
The town is free of crowds and you will get to experience and indulge in nature without any interruptions whatsoever. There are some famous places nearby which you can visit from Chatpal which are Aharbal waterfall, Sonmarg, Lolab valley, Gulmarg, Martand temple, and Kishtwar National Park.
8. Lolab Valley
Lolab Valley is a unique, oval-shaped valley which is located between Kashmir and Neelum Valleys in the Kupwara District. This valley is remotely located and being cut off from the rest of the more famous tourist spots, it offers travelers a chance to relax and detox amidst beautiful surroundings.
There are dense forests here too where you can encounter varieties of flora and fauna. Satbaran is an ancient stone-carved architecture here, which many people believe is said to be made by the Pandavas of the Mahabharata, and according to some locals and legends, these caves have tunnels which lead to Russia and other Central Asian countries.
Many say that these caves were used when Kashmir Valley was completely covered in snow, to escape from harsh weather conditions.
9. Bangus Valley
Bangus Valley is a beautiful valley, located in the lap of Himalayan mountain ranges. Located at an elevation of about 10,000fts and spread over 300sq kms, this valley radiates divine energy with surreal scenery everywhere.
Bangus has been derived from two words, "Ban" derived from Sanskrit word " Van" which means forest and "Gus" meaning "Grass", so it is a meadow with lush green wild grass. A small side valley, which is known as Lokut Bang (Small Bungus) lies in the north-eastern side of the main valley.
These valleys have stunning level green meadows surrounded by low lying mountains covered with dense pine forests (Budloo).
10. Warwan Valley
Warwan Valley is located in the Kishtwar District of Jammu and Kashmir and is probably one of the best offbeat places to visit in Kashmir. The valley is located at a height of 2,134mts and is bordered by Kashmir Valley in the North and Ladakh in the East.
Warwan Valley is one of the remotest valleys of Kashmir but it is famous for Warwan Valley Trek which is one of the most unique treks to do in India. The route of the trek takes you through some of the most stunning and surreal landscapes that Kashmir has to offer, right from barren lands and naked mountains to icy glaciers and wildflower meadows.
11. Gurez Valley
Gurez Valley is a Himalayan valley located northern Kashmir and southern Gilgit-Baltistan at 2,400mts above sea level. It is home to some exotic Himalayan species such as brown bears and elusive snow leopard.
It is one of the best offbeat destinations to visit in Kashmir, and this beautiful haven was once an important part of the ancient "Silk Route". As synonymous with the rest of Kashmir, you will see snow-capped mountains, lush green landscapes, and water streams.
The inhabitants of Gurez Valley are known as Dards/Shins and they have a completely different identity and culture with respect to the Kashmiri people.
12. Alpather Lake
Some places make you question if you are in real life or a fantasy world, and we believe Alpather Lake is that one place. One of the best-kept secrets and one of the best offbeat places to visit in Kashmir, Alpather Lake is also known as "Frozen Lake" as the lake stays frozen from November until mid-June.
This high altitude lake is situated at the foot of the Apharwat peaks and to reach this lake you need to start trekking from Gulmarg. The lake is set amidst surreal surroundings, green meadows, blooming wildflowers during spring and summertime, and the ethereal blue water of the lake will surely take your heart away.
13. Verinag
Verinag is a town which is located in the Anantnag District of Jammu and Kashmir. Many people often skip this town while visiting Kashmir but there are some hidden gems in this town which makes it worthwhile to visit here.
Mughal Garden of Verinag is a beautiful garden which is located south of Srinagar with beautiful lawns, chinar trees and majestic mountains surrounding it. The origins of this garden came from the water of the Verinag spring, which is also the source of River Jhelum. Mughal emperor Jahangir was amazed by the beauty of the place so he developed the surrounding areas and his son Shah Jahan later continued the legacy.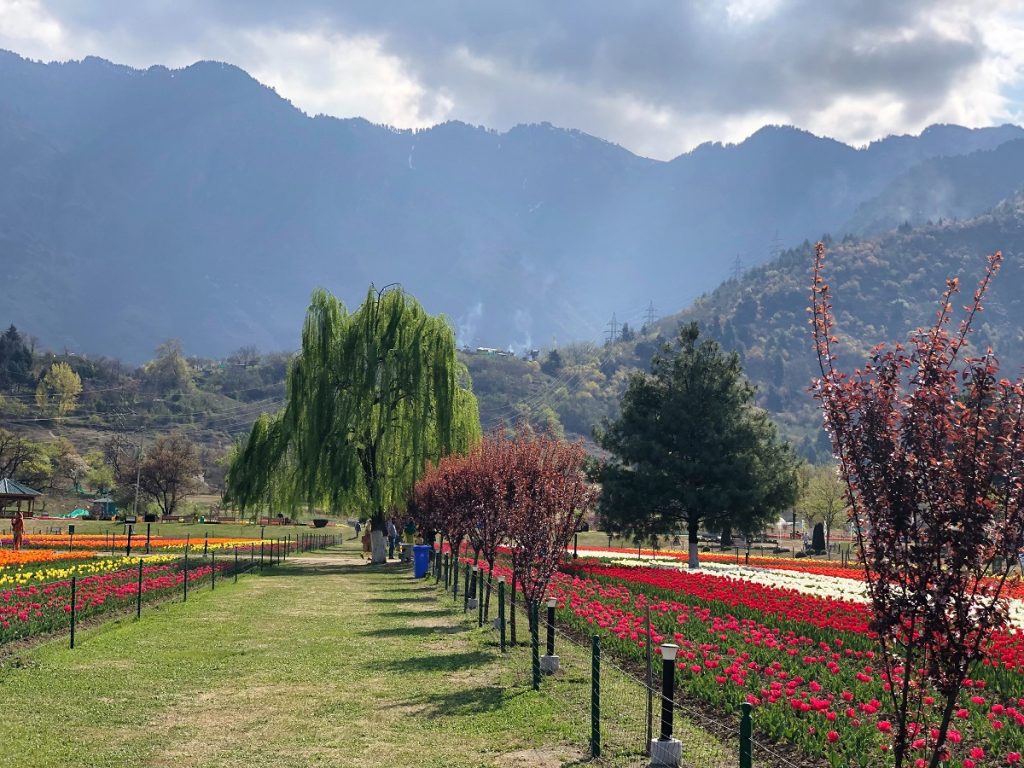 The Verinag spring was once a circular shaped spring but it was renovated to an octagonal shape by then Mughal emperor Jahangir. The water of the spring is really calm and clear, surrounded by tall pine trees which makes this an ideal place to unwind and relax.
14. Watlab
Considered by many as the face of "Real Kashmir", Watlab lies on the Sopore-Bandipore road, which is around 55kms from the summer capital Srinagar. Watlab has majestic natural splendors that will draw you in. Watlab is also famous for a Muslim shrine that was built here, in the memory of Baba Shukurddin.
The shrine is located near the stunning Wular Lake which has picturesque villages surrounding, apple orchards, and surreal landscapes surrounding it.
15. Daksum
Located at an altitude of 2,438mts, Daksum is a natural scenic spot located in the green forests of Jammu and Kashmir at Anantnag-Semthan-Kishtwar road, making it one of the best offbeat places to visit in Kashmir.
While in Daksum, you should visit the Brengi River which is a beautiful river and where you can have a picnic with your family or friends as it is also a picnic spot popular amongst locals. You can even go on a hike to Dessu Village, which is located downstream of Brengi River where you can see various fruit trees and local life of the villagers.
These offbeat places are truly some of the best-hidden gems of Kashmir, and while visiting these places, you will experience the real culture and hospitality of the people of Kashmir and it will surely make you visit the state again.
You can also read :