"I want to have it all! The perfect work-life balance along with maneuvering the art of travel", thought a young teenager.
It is true that your upbringing plays a vital role in molding you to the human that you are today.
Back in school, every summer and winter vacation became about travelling to a new destination. Children usually tend to visit their grandparents, but our childhood was a little different.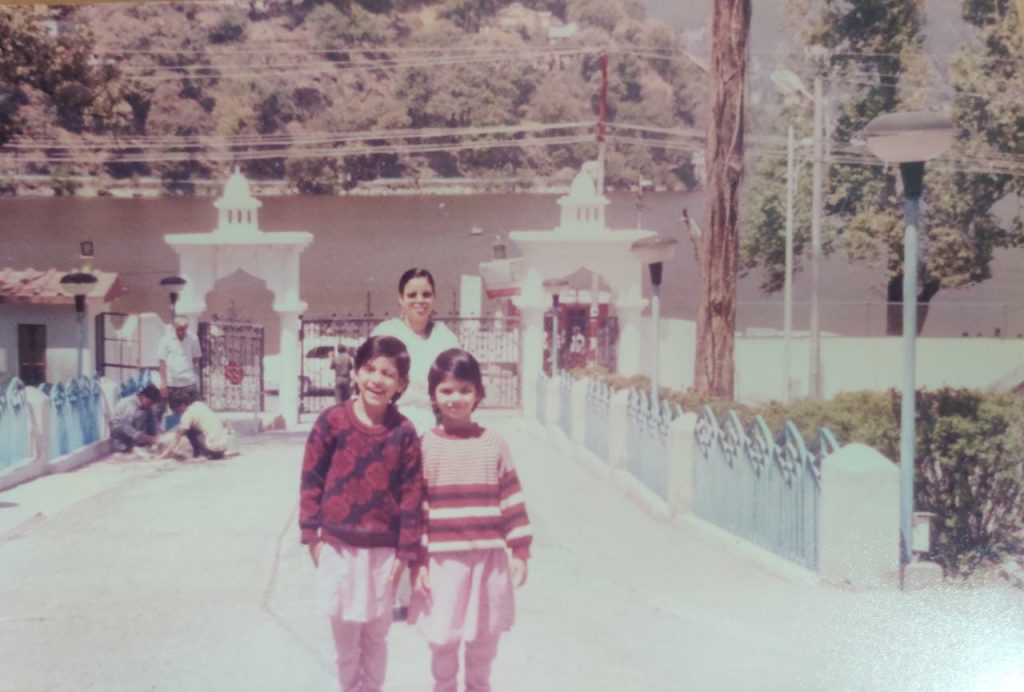 A routine engraved, we awaited these trips. It wasn't a lavish or grand vacation involving fancy hotels. We were taught to always respect the journey.
Watching our father heading river rafting expeditions for the young officers of the Indian Navy. Camping in tents – by the river Ganges – was one such experience for us.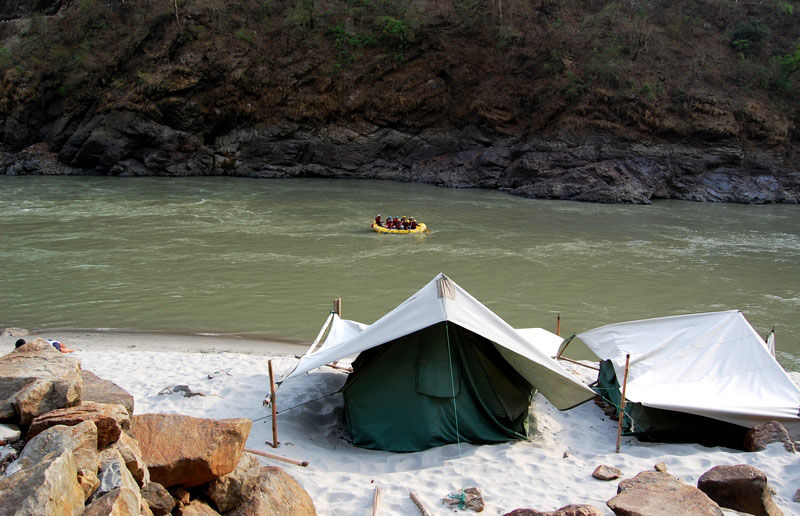 I still remember back in 2004, I would have been eight or nine years old. We were in Uttarakhand, and our father gave us a brilliant proposition.
"You can trek with us. But, you need to carry your own school bag with clothes and essentials." With that, he handed my sister and me a toy camera which would work using a reel. We began prepping for the trek.
It was during summer and we were in McLeodganj. Back then Triund was amongst the lesser-known mountain treks.
It was another mountaineering expedition that he was heading. After promising to look after ourselves. We were allowed to be part of it too. At a young age, we were taught to believe in the art that travel is.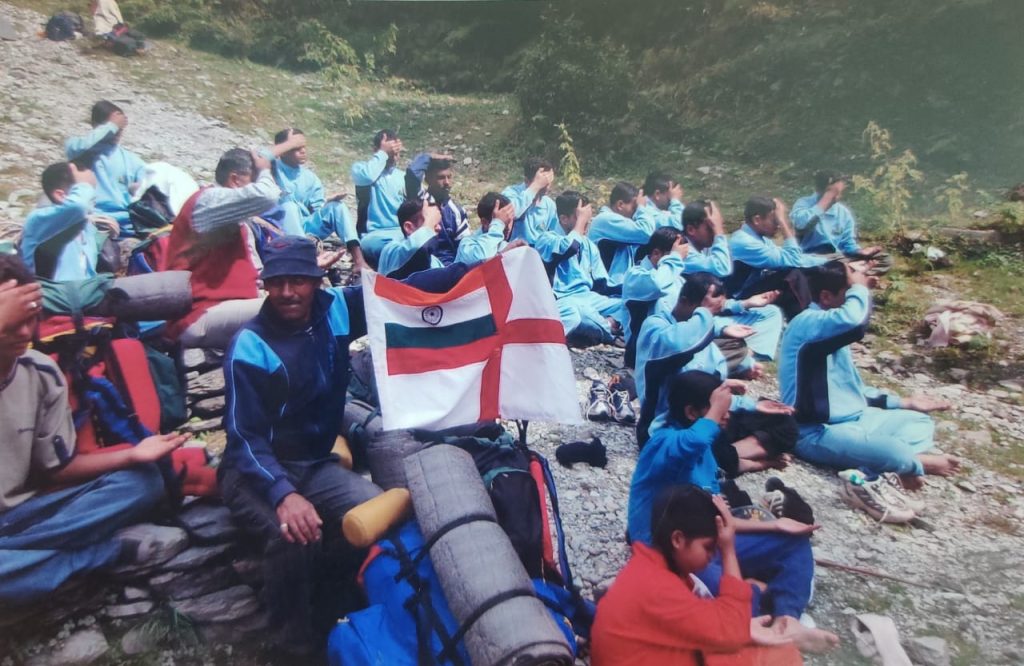 I recollect clearly, there was rappelling and river crossing also that we got to do. The best part about children is their unending enthusiasm, and we were unstoppable. Elated, we ran up the mountain trail with our school bags.
I struggled hard when it came to preparing for rock climbing; a chubby eight-year-old stuck halfway. With two people pushing me from below and others trying to pull me from the top. Still an embarrassing memory!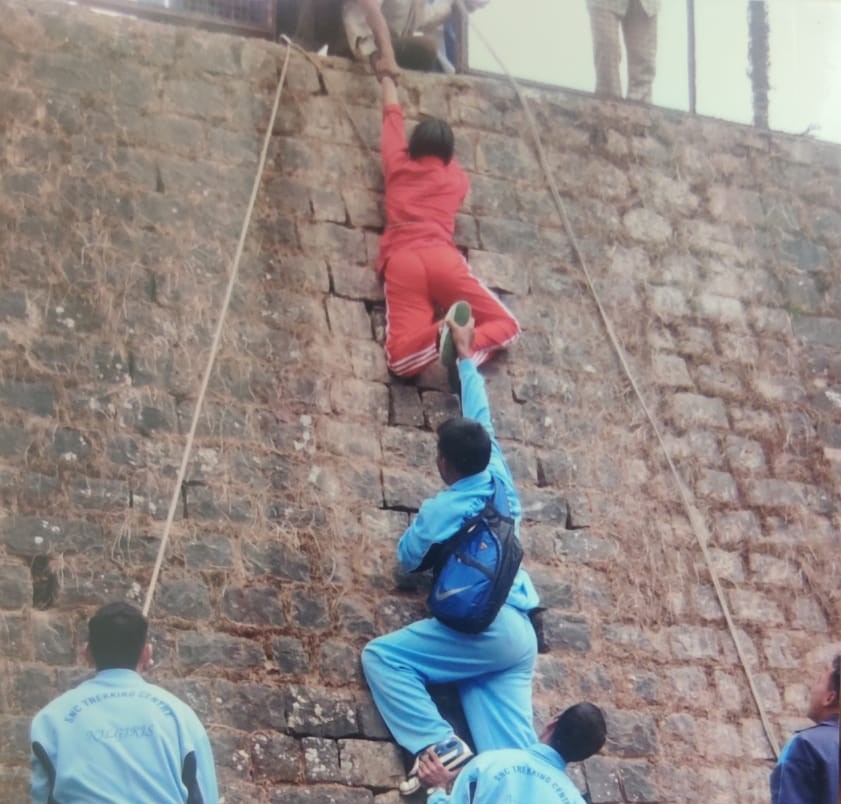 Growing up with such experiences throughout made me reach a conclusion one day.
Looking out of the window in a general compartment of the local train. A college student decided to pursue the dream of the same young teenager. Learn the fine art of travel!
What Kind Of A Traveler Are You?
Each one of us has grown up seeing a different life. No two people could have lived through the same struggle.
When you think of travel, what is the first thing that comes to your mind?
Some believe and say, 'It is a break from our monotonous life.' There are those who say, 'It is the perfect getaway to spend time with family.' For some others, 'It's a way of life. It is the answer to discovering, soul searching and finding contentment.'
When you're on the road, you come across travelers from different walks of life.
Some have chosen to make their whole life about travel. Others desire to travel, hence use work as a medium to accomplish their aspirations. Some detest the idea of travel altogether, not finding it fruitful.
Lastly, there are those who need the satisfaction of a white-collar job. To pursue their love for travel. However, do not want to make travel their profession.
Which category do you fall in?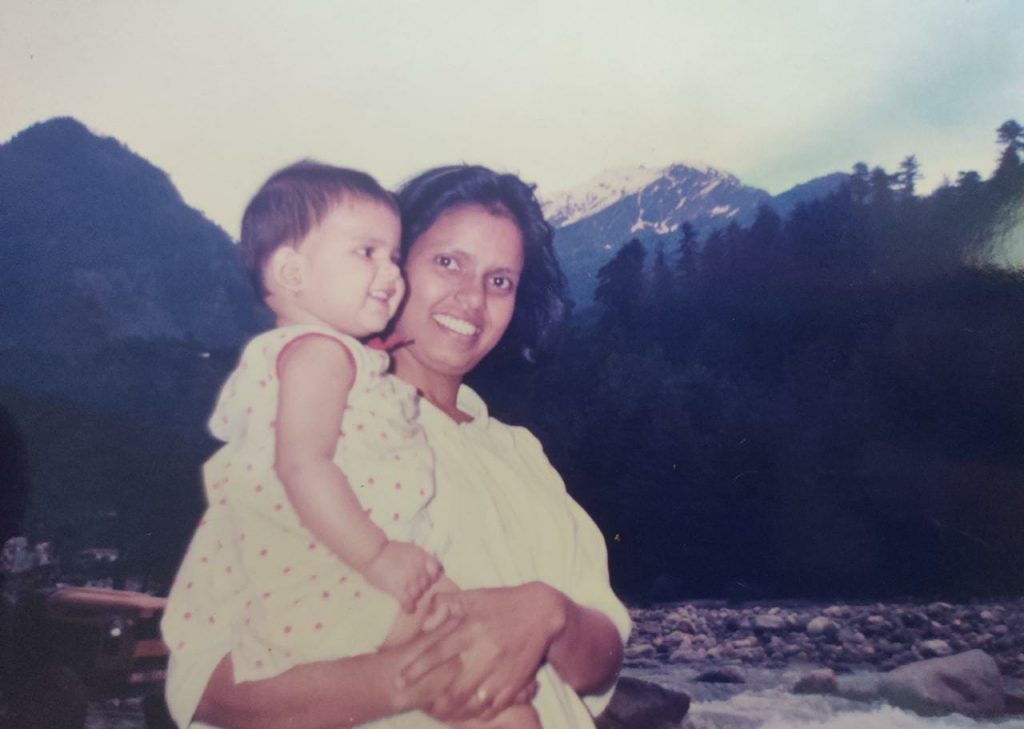 I belong to the last one. It is true, I have traveled since when I was a baby. But it is only when I grew up that I understood my love towards it.
Many times, I have had people ask me, "Why don't you work towards becoming an influencer? Why not use travel and build a profession around it?"
I agree, if you're passionate about something, you will forever do justice to it.
But as they say, 'To each, his own.' The idea did entice me; however, I couldn't envisage making travel my work.
I always felt motivated to work, since I had travel to look forward to. I would have earnt my travels.
How Can You Ensure Work-Life Balance Along with Fulfilling Your Travel Dreams?
The answer is simple, you can't.
Did it surprise you?
It is true, you can give something your hundred percent, in all due honesty. But, can you guarantee the returns? Life applies the same rule.
Be it your career, your personal life or your hobbies that you look forward to. Till you don't seek justice to each religiously, you will never find satisfaction.
Back in college, I enjoyed balancing studies along with interning with different companies. When I started working, I put in extra effort to work flawlessly. And, did not let distractions come in the way.
At work, it was all about work and professionalism. And once out of my workplace, I was back to being the free bird I always was.
This balance is what helped me get through working and never hampered my personal or professional life.
Yes, there are times when the work pressure subdues your personal interests. But isn't that also a part of your learnings?
Eventually, these experiences teach you to grow professionally and personally.
Once I knew that I was genuine to my work, I started feeling more confident. Now, I needed to figure a way to squeeze the cause for genuine happiness in my life too. I couldn't let only 'work-life balance' be the end of it.
That's when I started looking forward to long weekends.
I planned my work schedule in such a manner that I could get a couple of days including the weekends. I had to think smartly, since no organization would allow a fresher to gallivant for days.
One thing is there, I was blessed to have a supportive team.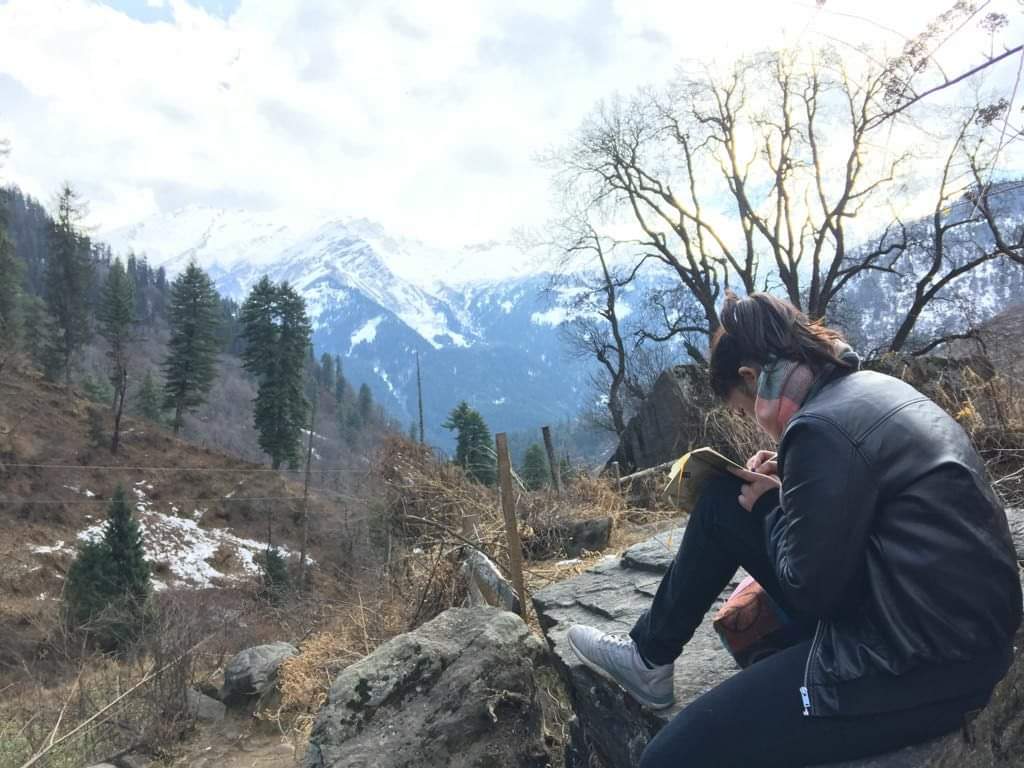 They recognized my passion for work and moreover, for travel. They truly supported me. It's always about building relationships. Both, on the personal as well as the professional front.
There were days when I worked a double shift too, so I could get an additional day off. It did mean, working extra hours and harder, but that never deterred me from my path. My end goal was clear.
I never had a plan in mind; about how I would travel or where I would go. The only thing I knew, I needed to travel.
Why Is Financial Freedom Your First Step Towards Independent Travel?
"A woman should always be financially independent, no matter what." A friend's mother had told me this when I was in the tenth grade.
When I started working and earning, attaining financial independence excited me thoroughly.
As children, we aren't forced to think much, since our needs are taken care of by our parents. It is only when we grow up, we understand all their selfless love.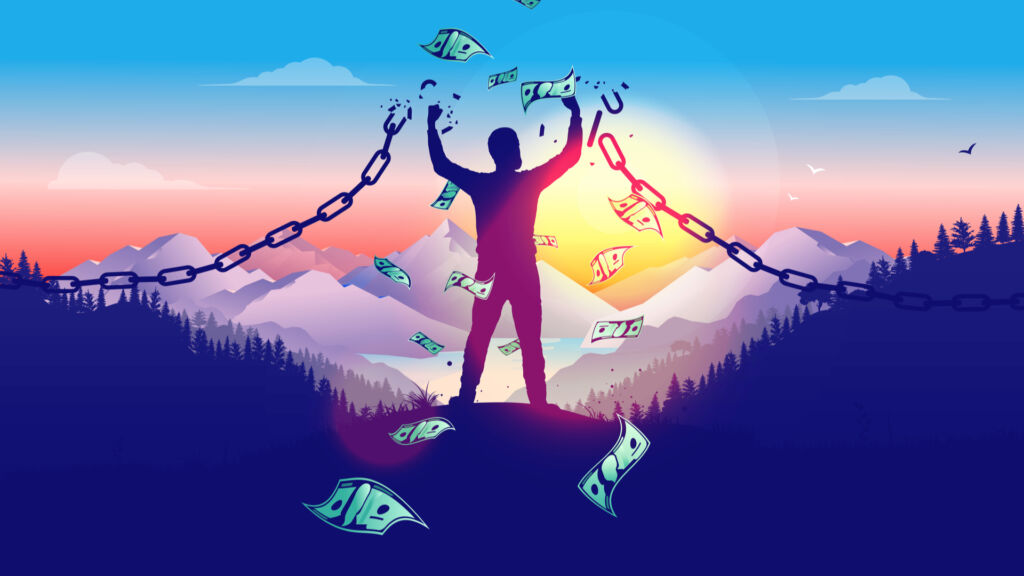 Most of us would have heard the phrase, 'You should always save for a rainy day'. How many of us actually implement it in our daily lives?
When I began working, the initial months of earning were a bliss. I bought my parents gifts. And staying out of home; learnt how to take care of my expenses.
I could even party guilt-free since it was my own money. Following what I was once told, I worked towards financial freedom.
What took me time to realize but eventually struck me, was the value of money. Yes, I could while away a major chunk of my salary on unnecessary temporary pleasures, but then I gave it some thought.
With the same X amount of money, I could travel to places and create memories that I would cherish for a lifetime. This made me prioritize my expenditure and learn to balance it.
I did take a loan from my father to travel countries abroad. However, there was no better day than when I returned the very last penny. The level of confidence and independence churned within was irreplaceable.
I am truly blessed to have a supportive family and friends. They helped me believe and dwell in the art of travel.
It is the way you choose to travel that defines your expenses. It is also true that not everyone would wish to travel as a backpacker! Neither is it easy.
But again, it's your choice of travel that defines you best.
Ponder over it, traveling with your money or traveling on your parent's or partners' money?
They say, there comes a day when sudden realization dawns upon you. Once this thought started building up in me, there was no looking back.
My life's purpose became to work harder, save better and travel smartly with the same money.
The Art of Travel
When you travel, you meet all kinds of people. Some might even pose you with the question of, 'How do you do it?'
Be it travelling solo, your safety, funding your own travels. Or, creating a work-life balance along with travel.
Despite some disagreeing, travel is an art in itself. The peace you attain dwelling in it is inexpressible.
All of natures' gifts are beyond words. There are various lessons that you learn while traveling. They cannot be taught within the four walls of a classroom or an office.
Have you identified the traveler within you yet?
If you haven't, it's all right. You have your entire life lying ahead of you to identify that. What you don't have is the time that's running out.
Are you sure you want to spend your life contemplating what you want? Or would you rather start living in the moment and continue working towards it.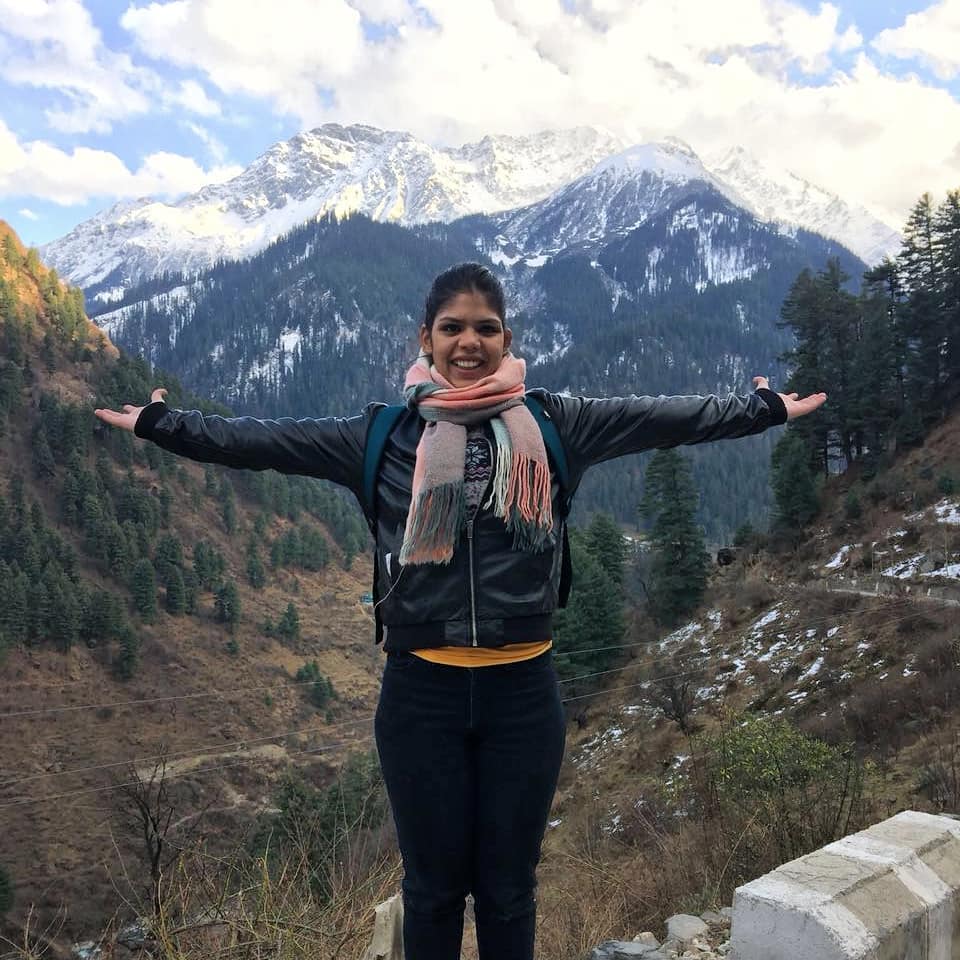 Travel guides you along the way. Who knows, travel might just bring out the answers you were looking for.
So, do you believe in 'The Art of Travel'? Well, you can share your best travel moments with me in the comment section.