I'm sure you must've dreamt of your honeymoon destination even before the wedding is over and guess what? There are plenty of compelling destinations in India that are perfect for a honeymoon.
There are various kinds of destinations like snow-covered heavens for a cozy atmosphere, sandy beaches for the lovers of the sun, earthy forests for nature enthusiasts, and many more!
A wedding is a vibrant and bustling affair. From the best photographer to the perfect venue, there are so many things to get done. The entire process is astonishing and tiresome at the same time.
Between sprinting and scrambling around for various things, it's almost impossible to plan and pick your honeymoon destination. After all, it has to be well-thought-out and perfect!
With all the popular and offbeat locations today, deciding on the perfect honeymoon getaway can make your head spin. There is a never-ending sea of options and an abundance of suggestions from various people.
Not to mention our folders full of saved ideas and inspirations. How can one even choose? But you don't have to worry. I'm here to tell you that you simply cannot go wrong with these destinations.
What makes a destination perfect?
Close your eyes and picture you and your beloved in a garden that is right out of a fairytale, there are white benches sheltered by faintly green trees. It's warm and chilly at the same time. There's a blanket of flowers around you, some even your favourite. Isn't that just a lovely dream?
How about you and your partner are at the beach with the endless ocean in front of you. The air is salty and you can hear the sound of the waves crashing. Above you, there's the open sky and below you, a bed of sand. Everything is perfect. This can be your dream honeymoon!
Your destination should not just be aesthetically pleasing but also portray how well you and your partner go together. There's no better way to celebrate your togetherness than by picking the right destination.
The memories you make to store in your heart forever is just ad added benefit. After all, it's the cherry on top of your perfect cake of love. I'm sure you can already imagine you and your partner having the best laughs and the sweetest moments of your relationship.
From classics to something completely unconventional, here are 5 destinations in India that are perfect for honeymoons.
1. Manali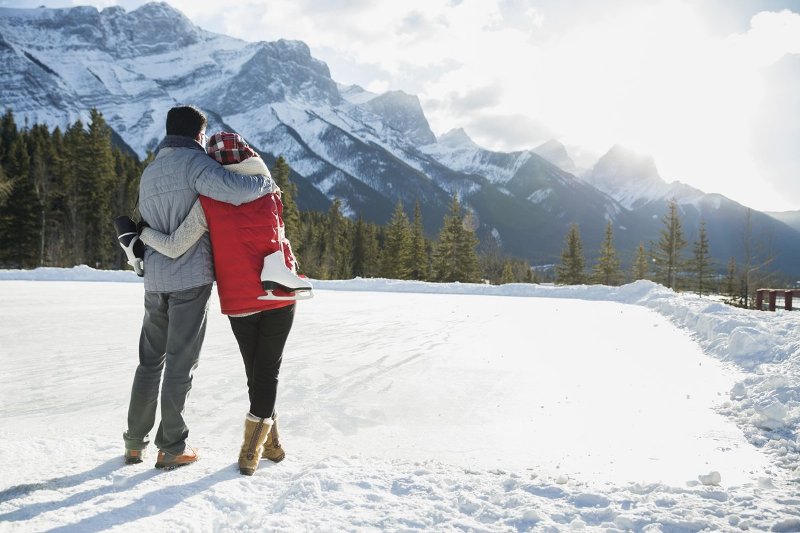 Manali has been a consistently popular destination for honeymoons and for good reason! It naturally gives off a very cosy and romantic vibe. After all, this destination attracts couples from all over the world.
Imagine the view from your very own private resort room – the mighty snow-capped mountains of the Himalayas. While you take in the view, you also get to enjoy some warm delights in the cold weather.
Manali is often called the 'Switzerland of India,' and I think the name fits. This mesmerizing hill station here is quite popular and is frequently chosen by couples for their honeymoon getaway.
The destination offers you serene vibes, natural beauty, charming and luxury retreats and for the adventurous couple, there are innumerable adventure sports to enjoy.
Things to do in Manali to make your honeymoon special
Paragliding
River Rafting
Sightseeing of secluded valleys.
Excursion to Jogini Falls.
Go for a Yak ride.
2. Andaman & Nicobar Islands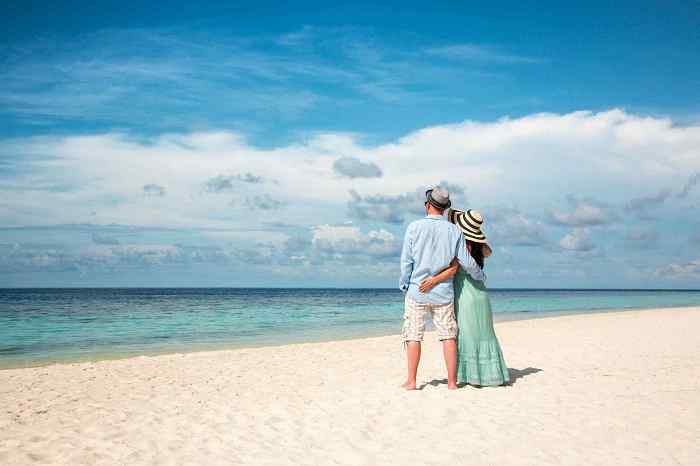 Andaman and Nicobar islands are one of the most tranquil pair of islands in the world. Offering lots of adventure and other bonuses, it's perfect for a honeymoon getaway.
From snorkelling to scuba diving, the aquatic activities here will bring you closer than ever. Home to some of the best beaches in Asia, the islands, therefore, have sun-kissed waves, white sand, delicious seafood and more.
Look for underwater treasure troves and make your bond even stronger at Andaman and Nicobar islands. Once you travel to these islands, you will surely keep coming back to the place.
The islands also give you the opportunity to explore quiet and secluded sections, historic places and museums. They are also one of the safest honeymoon destinations to visit in the pandemic.
Things to do in Andaman and Nicobar to make your honeymoon special
Indulge in a number of water sports like snorkelling.
Bask in the sunshine at the popular beaches.
Spend some 'We' time at the secluded islands.
Marvel at the breathtaking sunset views at Radhanagar Beach.
Travel on a seaplane.
3. Alleppey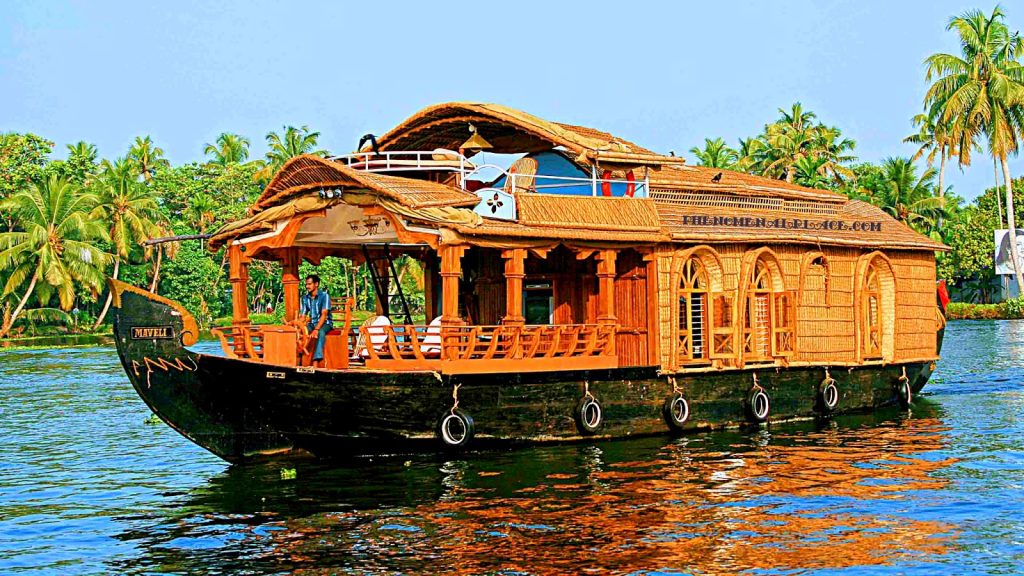 Alleppy is one of the most fascinating honeymoon destinations in Kerala. With peace and nature, you get to spend some quality time with your significant other.
The private houseboats here are bound to make your honeymoon special. Located in the backwaters of this quaint town, the houseboats offer a wide view of lush greenery around you.
The charming backwater lakes and scenic views will create a wonderful experience for you. For the culture lovers, you can attend a folk dance session too! Additionally, you learn about the heritage of Kerala in the process.
In addition to the lakes and houseboats, take in the mountains, coffee plantations, spa and spice of Kerala. Have warm green tea while sitting on the porch of timbered cottages.
Things to do in Alleppey to make your honeymoon special
Relish Uduppi Breakfast.
Have a picnic at Marari Beach.
Take an Ayurvedic Massage.
Spot the exotic species of birds.
Enjoy some alone time at Pozhiyoram while gazing at the setting sun.
4. Udaipur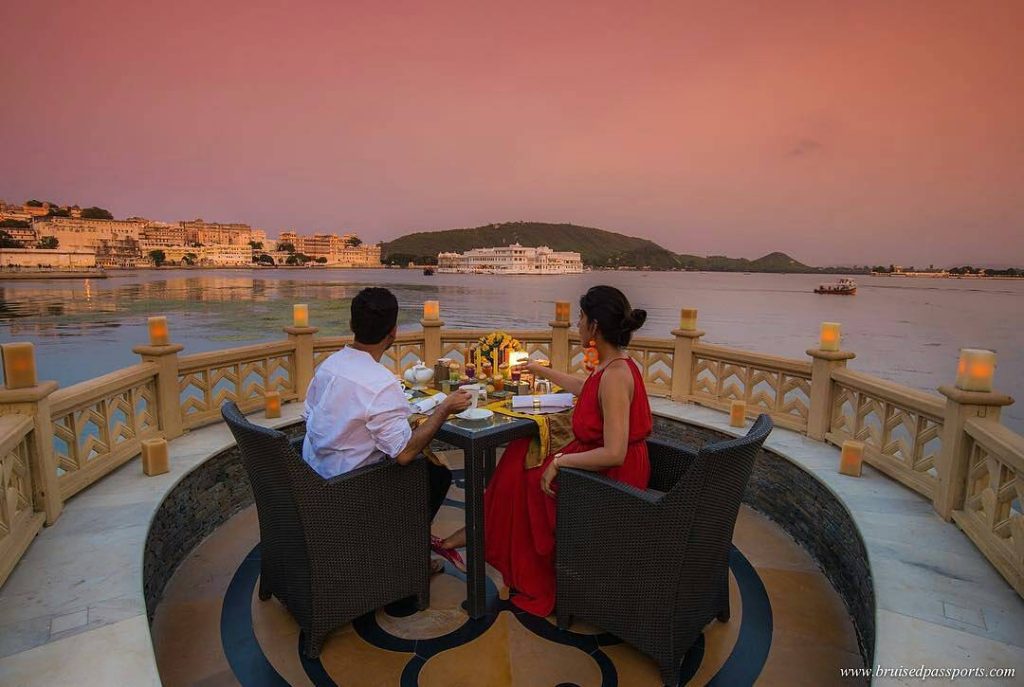 Popularly called the 'Venice of India,' Udaipur flaunts some of the most beautiful lakes and heritage Havelis in the country. The royal structures and Rajasthani customs never cease to amaze me.
The destination is definitely as iconic as Bollywood boasts it to be. Bring out your royalty and poise here and enjoy the large castles adorning the streets of Udaipur.
Staying at a luxurious villa and taking a boat ride in the shimmering Pichola Lake will make you feel like a royal couple right out of a history book. When it comes to a honeymoon here, there are no second thoughts.
The architecture is probably the most beautiful feature where there are lovely palaces, forts, gardens, and museums to explore. This place is a perfect blend of elegance and exotic for unique couples.
Things to do in Udaipur to make your honeymoon special
Spot the lavish sunset from Sunset Terrace at Fateh Prakash Palace.
Take a camel ride in the desert.
Mould conversations on a Lake Pichola boat ride.
Attend the Mewar Sound and Light Show.
Romantic dinner on Ambrai Ghat.
5. Goa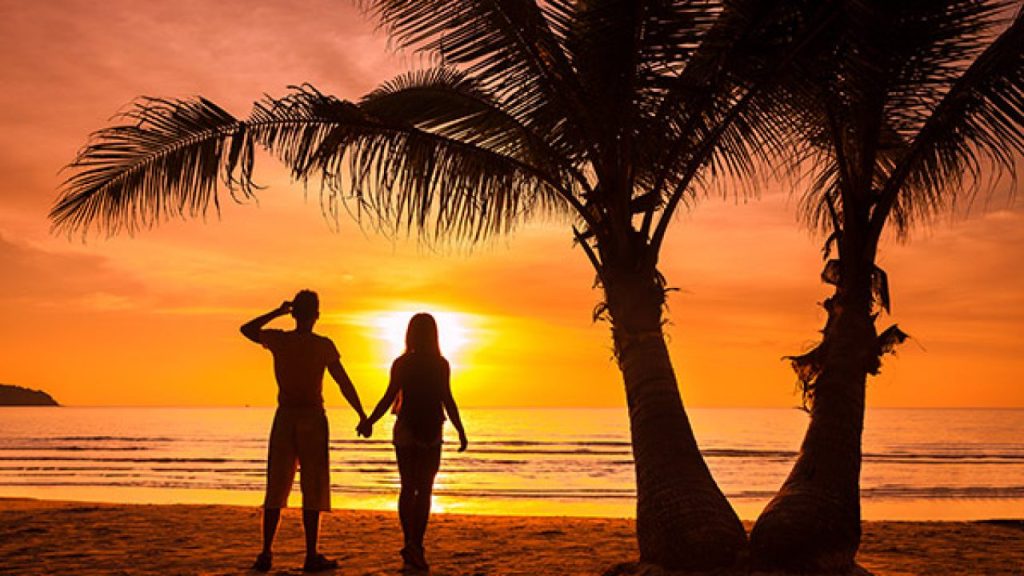 One of the most favored destinations for a honeymoon, Goa is undoubtedly perfect for honeymooners. You can bask in the sun at the pristine beaches and enjoy Goan cuisine at some classy restaurants.
If destinations had a party, Goa would definitely be the one to get it started. The vibe at this destination is urban, beachy and very romantic. In other words, it is the perfect getaway for the bohemian, free-spirited couple.
Along with the enjoyable nightlife, Goa also offers calm shores, magnificent Portuguese architecture, fiery glasses of feni and some yummy spiced vindaloo.
Nothing beats taking romantic walks on the Calangute and Baga beach with golden sand and a beautiful sunset. In conclusion, your honeymoon will seem like a movie in Goa.
Things to do in Goa to make your honeymoon special:
Be tranquillized on the Mandovi River cruise.
Explore the mysterious caves.
Try watersports like scuba diving, snorkelling, parasailing, and kayaking.
Watch the sunset and sunrise on beautiful beaches.
Dance the night away with your partner at popular clubs.