Tawang is nestled in the heart of Arunachal Pradesh and has everything to remain in our hearts forever. Tawang travel guide will walk you through all the best of it. From the routes, and connectivity to the culture and food, everything you need to know before your trip to Tawang can be found listed below.
From the 400 years old monastery to picturesque views of everything through what feels like a magic lens. It is situated about 3048 meters above sea level enveloped by breathtaking mountains.
Interestingly, the name has a beautiful story attached to it. Tawang is the formation of two words: Ta and Wang. The former means horse, while the latter means the vibrant land.
It is locally believed that a Tibetan monk saw a beautiful horse and attempted to capture its beauty. While the horse suddenly disappeared into thin air. His search lead to a beautiful creation of the monastery by the monk, who fell in love with the place.
Tawang Travel Guide: Everything you need to know
Routes: How to reach Tawang?
Tawang is nestled comfortably in Arunachal Pradesh and every way of the journey to this beautiful authentic place is worth it. It is easily accessible through any kind of transport, be it via a flight or train.
Guwahati to Tawang is the well-known and safest route that is followed by mostly travelers finding their way to this pristine place. The distance between the two is about 510 Km. The complete route takes approximately 13 and 15 hours, based on the roadway and weather conditions.
To add, there are two ways to reach Tawang from Guwahati on a road trip:-
Through Udalgudi: Driving on the national highway 13 amidst the beautiful tea gardens of Assam. The roads are well maintained and are safe to travel while catching up with breathtaking scenery. Additionally, this route is faster than the one via Chariduar.
Through Chariduar: This route crosses via Tezpur and Bhalukpong and even though takes a little longer to reach Tawang from this, the views make it well worth it. You get to see captivating mountainous sights while traveling.
To add, the nearest airport to Tawang is Salonibari Airport which is in Tezpur. It takes about 10-12 hours to cover the distance of 330 Kilometers. The railway station as well as the nearest bus are also resided in Tezpur and is a 12-hour journey respectively.
Recommended Read: Itinerary for Tawang Bike Trip
Connectivity: Which Mobile Network works in Tawang?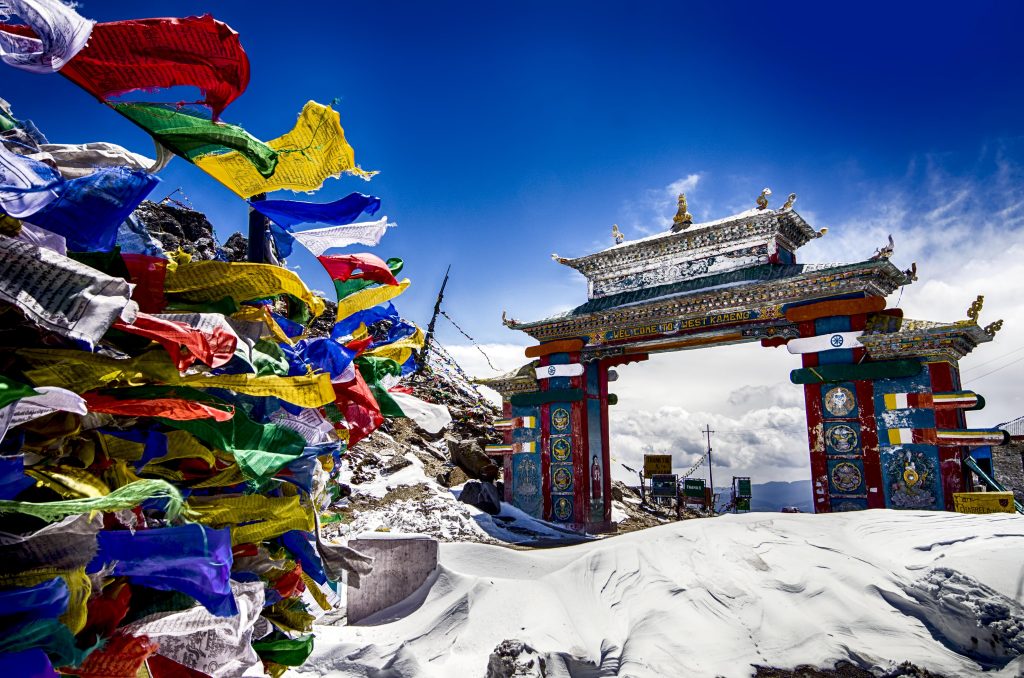 There is quite good coverage of networks in Tawang, and almost all of the places have full network connectivity. However, the areas near the border have less to no connectivity but BSNL still has some networks even in that area.
Additionally, Airtel, Vodafone, Jio, etc work well in the area and you would be able to make calls or use mobile data efficiently. This helps majorly when it comes to looking up directions to places in Tawang.
Listen now: The Martyr Who Still Serves His Nation
Culture: Famous Festivals of Tawang
Next, this Tawang travel guide includes the festivals in Tawang. One thing that holds the true essence of a place is its festivals and you will get to experience the best of local life. Planning the trip in a way that you get to be there for the festivals is surely one of the best ways and something that should be considered as well.
Losar: It is the new year festival of Tawang which is an 8 to 15-day celebration in the months of February to March.
Cheokar Festival: This religious festival is celebrated by the whole village with the aim to protect the harvest. It is observed in the 7th month of the Lunar calendar.
Torgya: One of the most famous festivals celebrated in Tawang Monastery's courtyard every year in the month of January.
Gaden Ngamchoe Festival: It is observed to commemorate the passing of Je Tsong Khapa who founded the Gelukpa sect. Lamps are lighted everywhere to remember and appreciate his legacy.
Suggested Read: Reasons to visit Meghalaya at least once in your life
Entry and Permits: How to get a permit to enter Tawang?
In order to travel to Tawang, Arunachal Pradesh you would need to have Inner Line Permit (ILP). It is necessary to have this for every traveler, be it someone who is a resident of India or a foreigner.
You can apply for the permit digitally through the Arunachal Pradesh Tourism website, which costs somewhere between Rs. 150 and Rs. 200 and tends to take about 5 to 8 working days for approval.
Additionally, travelers can get their permit once they arrive at Guwahati Airport. You will have to go to the Arunachal Pradesh tourism office for it, and the cost for the same can be verified in the office.
Authentic Dishes: Must have Food in Tawang
Getting to know about the kind of food available at a place is something that is necessary information to plan accordingly. This Tawang travel guide covers all the information you need to know about Tawang, and next we have the food that you can find here in this beautiful town.
It provides a one-of-a-kind selection of authentic Arunachal cuisine known as Monpa cuisine. Additionally, there are numerous options ranging from Tibetan to Chinese to local cuisine. Following are the must-have lip-smacking food in Tawang:
Bresi: This is sweet rice that is specially prepared for ceremonial occasions. Freshly cooked rice is put into the basin along with loads of melted butter. Lastly, to add taste, it is seasoned using sugar and raisins.
Puta: These delicious noodles are freshly cooked using buckwheat flour. Interestingly, this is a unique Monpa version of the noodles.
Thukpa: It is the most commonly found food item in Tawang which is eaten along with minced meat, chilies, etc. There are various kinds of Thukpa such as Dheb-thukpa, and Ashum Thukpa.
Khazi: It's made with boiled rice, coarsely diced maan which is a type of spring onion leaf, chamin, and sprinkled with salt.
Must Read: Tawang FAQs | Frequently Asked Questions about Tawang
Things to carry: Travel essentials for Tawang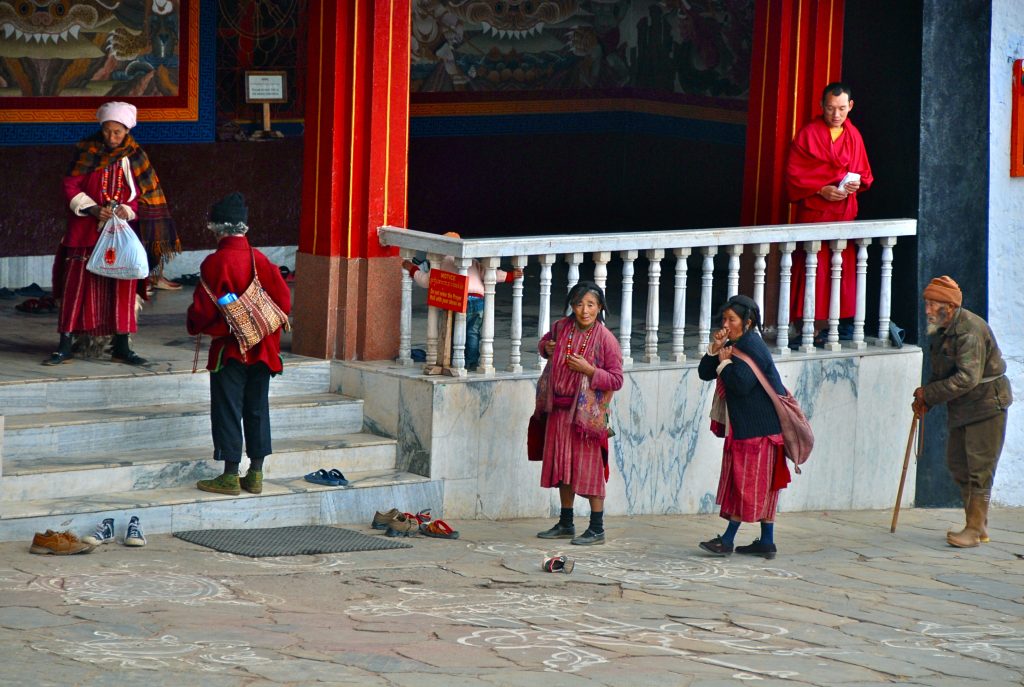 One of the most important things to take into consideration when planning to go on a Tawang backpacking trip is to make a note of the things to carry. This Tawang travel guide will help you with just the right things you need for your trip to Tawang:
A day backpack along with the bigger bag which has all your essentials. The smaller backpack is best suitable when you will be out on local sightseeing, as you would like to have the least amount of things to carry.
Footwear including floaters or sandals and outdoor shoes. Make sure to choose comfortable pair of footwear and carry fewer pairs but the most durable ones.
A couple of quick-dry tees along with track pants and joggers are a must to carry with you. Adequate clothing will save you from weather changes and helps to avoid getting sick while traveling.
Lastly, keep a box of all the necessary medicines. These include the one prescribed to you by your family doctor along with bandages, Dettol, medication for headaches, nausea, etc.
Safety: Is it safe to visit Tawang?
When it comes to safety concerns, one need not worry as Arunachal Pradesh is among the safest places in India. With an extremely low crime rate, and a high number of army camps in the area it is undoubtedly very safe for travelers.
One thing to take note of is the frequent off-season snowfall or rains that might be troublesome when traveling but the locals are very helpful when it comes to this.
Be it a family vacation or a solo backpacking trip to Tawang, safety concerns would be the last thing to worry about. Additionally. Travelers who identify as women can also be carefree as fellow female travelers have often regarded the place as one of the safest places for women.
The locals are very humble and are always willing to help the tourist with anything. To add to our Tawang travel guide, just being polite with them and respecting the local culture and traditions would ensure that you have a smooth trip with all the good memories.
Recommended Read: Best Weekend Getaways From Delhi
Places to visit: Tourist Attractions of Tawang
Tawang is home to some of the most famous and breathtaking places in the world. This scenic town in Arunachal Pradesh offers the best of views that will make you feel magical. Following are the places to visit in Tawang:
Sela Pass: Set at a peak of 4170 meters is this natural beauty that links Tawang to Guwahati in Assam. Additionally, it is among the world's highest motorable mountainous terrain.
Thingbu Hot Spring: This beautiful exotic hot spring is in a tiny hamlet called Thingbu and is the best natural spa. Streams from the Mago Chu river are extremely rejuvenating and beautiful.
Tawang Monastery: Visiting the largest monastery in India is incredible and worshipping here would bring peace. It is also renowned as Galden Namgyal Lhatse and has about 300 monks living together.
Shonga-Tser Lake: Formerly a cattle grazing area, it turned into a lake due to a powerful earthquake in 1950. It is breathtakingly beautiful and is in the heart of the valleys and mountains of Tawang.
This brings us to the end of our Tawang travel guide which included pretty much the A to Z of Tawang in terms of the food, culture, places, routes, etc. This guide will help you to be better prepared for this peaceful and adventurous trip to Tawang. Hop on!