Kashmir is a kingdom of heaven and its enthralling beauty can be barely stated in words. The mini Switzerland of India holds everlasting natural grandeur that stretches all over the region making the place a true traveler's choice. Widespread open grasslands, forests, crystal clear water streams, and a number of beautiful alpine lakes, all of these make this whimsical land come alive even more.
Tarsar and Marsar are among the most elusive lakes of Kashmir. The divine grace of these lakes is magical. Tarsar Lake rests at a height of 12,449ft. Adjacent to it, stand snow patched mountains that personify the beauty of the environment. The authentic view from the top of Tarsar pass boggles one's mind.
Attractive green fields and enchanting landscapes tempt a trekker to admire nature and its immense treasure.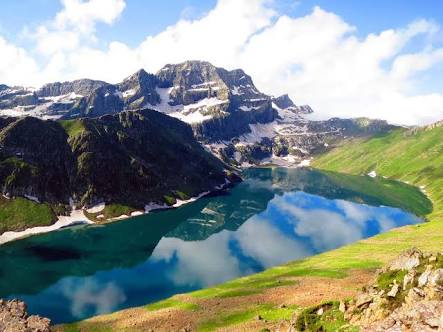 PC https://goo.gl/images/KgLPxY
The basecamp is located in Aru. Aru is 12 kilometers away from Pahalgam, which is 100 kilometers away from Srinagar. You can take a flight to Srinagar and then hire a taxi to Aru. The nearest railway station is Katra or Jammu Tawi. Direct taxis to Aru are available from the railway station.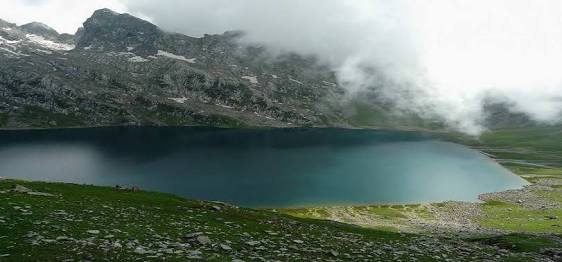 PC https://goo.gl/images/o5dvug
The 7-day trek takes you through an unforgettable journey in Kashmir. You will pass through lovely campsites where you can spend hours adoring the peacefulness of the surroundings. You will witness Lidder River at Lidderwat (1st camp), fir and birch forests, small Gujjar settlements, wood log bridges, and PDA (Pahalgam District Authority) huts along your way to different camps.
The best part is that you can actually camp beside the waters of the lake. Also, you get to see two other ravishing lakes of Kashmir on this trek- Sundarsar and Marsar (12,946ft). Marsar lake remains covered with clouds and mist and hence possesses a secret beauty. The path proceeds into lush pastures and meadows where you can find Bhakarwal shelters from a distance.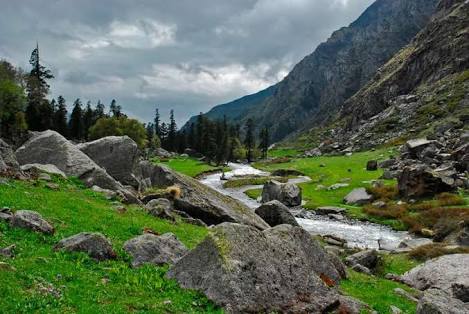 PC https://goo.gl/images/oZ2U94
While climbing down, you cross Kolahoi glacier, pine trees, and Jagmargi valley as you make your way towards the last camp Homwas. The iconic outlook of the valleys throughout the trek will melt your heart and leave you speechless. Kashmir is the most beautiful and ideal place for planning a hiking trip. The trek engulfs you in a fanciful world making you forget all your worries and getting you close to god's very own blissful creation.
You can also read –