Goecha la trek pleases you with stunning views of not only the third largest mountain peak of the world i.e. the Kanchenjunga but also fourteen other gigantic peaks such as Koktang (6147m), Kabru Dome (6600m), Talung (7349m), Simvo (6812m), etc. Based at a height of 16,200ft above the sea level, this trek offers you splendid views of snow-covered mountains that rise high into the sky.
Goecha la peak is situated in the beautiful land of Sikkim.
The trek starts from Yuksom which is well known for its historical significance and highlights the culture and tradition of Sikkim. The nearest railway station is New Jalpaiguri Junction in Siliguri and the nearest airport is Bagdogra. You can take a taxi from any of the prominent places and reach Yuksom in about 6 to 7 hours.
The trek takes you through Kanchenjunga National Park and wonderful campsites from where you can witness the endless beauty of nature including breathtaking green landscapes and meadows, dense rhododendron forests, and mountain animals such as yak, mule, etc. From Yuksom, you trek towards Sachen (7200ft) and from Sachen to Tsokha (9700ft).
Throughout the way, the scenery is quite alluring with wide views of the valley. From Tsokha, you reach Dzongri (12,980ft) after a 9-kilometer climb through the mountain trail. The ascent is steep but the views are worth the effort. You can actually get to see more than 10 mountain peaks from Dzongri top such as Talung (7349m), Rathong (6679m), Pandim (6691m), Kanchenjunga (8586m), Kabru N (7353m).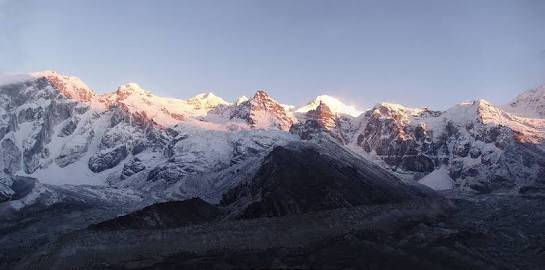 PC https://goo.gl/images/7K5RTF
After crossing Dzongri, you climb towards Thansing (12,900ft), from Thansing to Lamuney (13,650ft), and finally to Goecha la (16,000ft). From the highest point, you come across captivating mountain ranges and landscapes surrounding you.
From the summit, you descend to Lamuney via Samiti Lake and further climb down to Thansing and Tsokha. From Tsokha, you reach Yuksom via a 15-kilometer long trail which takes approximately 6 hours. From here, you can depart to the railway station or the airport.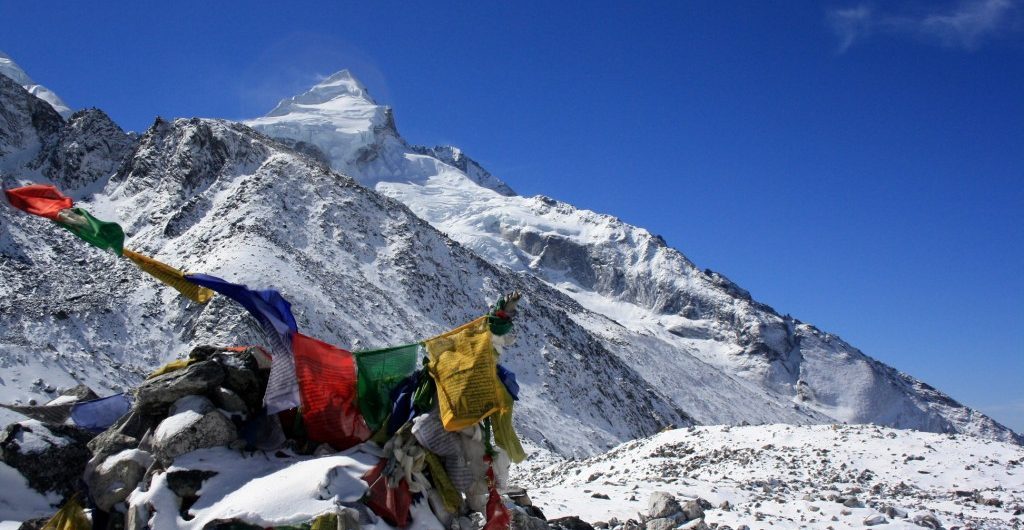 PC https://goo.gl/images/85PYNr
Goecha la trek can be completed in 10 to 11 days and attracts trekkers from all over the world. Its serene beauty and majestic valleys make it one of the most amazing treks among travel enthusiasts. The best time to hit this trek is from April to June or during September and October.
During this time, the day temperature varies between 15 to 22 degrees and nights are cold with temperature dropping to subzero levels. Monsoons are not preferred for the trek due to slippery terrain and risk of landslides.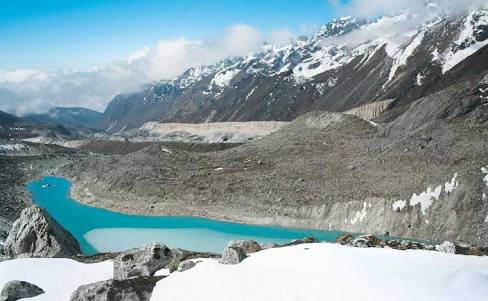 PC https://goo.gl/images/f71rXF
Goecha La is also considered as the most romantic trekking trail because of its awestruck scenery, magnetic beauty, eye-catchy views of the floral valley, and enormous mountains that make the trekker get lost in this heavenly place.
You can also read :