Himachal Pradesh is one of the most wonderful tourist destinations for nature lovers. Whether it is the snow fall or deep valleys and lofty mountain peaks, this state never disappoints the visitors. Among all the places, Rakcham village in Kinnaur district of Himachal Pradesh has truly been an inspiration for the entire India. This village has bagged the credit of being the cleanest place of India with the help of persistent efforts of the residents.
Dirt to Splendor: The Transformation
Once upon a time, Rakcham was a quaint village of Himachal Pradesh, dirty and without any recognition. The village residents got together to metamorphose it into a clean place.
Almost 9 years back in 2008, Rakcham received the "Nirmal Gram" Award. On 15th August 2015, the village was given "Maharshi Valmiki" award at the district level. Plan your next visit to this award winning Indian village and be prepared to get mesmerized by the cleanliness.
Things to Do
Rakcham is around 10500 feet high. While you are at Kinnaur, go for 11 kilometer walk from Batseri to Rakcham. You will be amazed by the cedar trees, verdant fields of the village and the cliffs above you.
Plan a trekking excursion to Spiti Valley while you are at Kinnaur. You can even visit Narkanda, Shimla, Kufri, Lahaul, and Manali near Kinnaur. For adventure lovers, Narkanda and Kufri also offer facilities of snow sports like skiing.
Sangla Valley will give you an insight into the traditional architecture of the region that is surely worth checking out.
Phulech Festival
Every year in September or October, you can be a part of Phulech Festival at Sangla. Temple courtyards are decorated with fragrant flowers and sacrifices take place besides prediction of the future. It is an event that reflects the culture of Kinnaur.
International Himalayan Festival
Around 10th December to 12th December, you can visit McLeod Ganj for the International Himalayan Festival. It is 400 kilometers approximately from Kinnaur.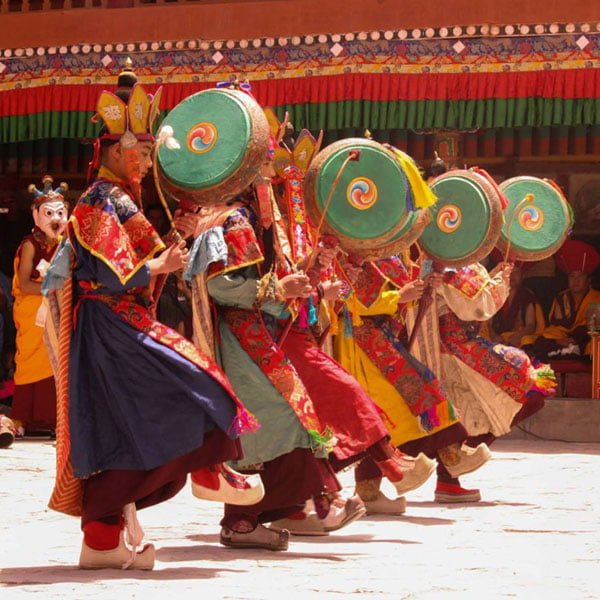 Shopping
Woolen clothes, Himachal Pradesh special souvenirs, and juicy apples are the main things you should shop for. Your friends will certainly look forward to your apple pie when you come back home.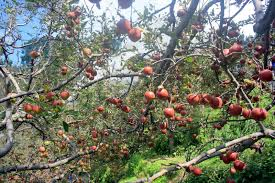 Best Time to Visit
March to November is the best time to visit Kinnaur.
How to Reach?
Dehradun is the nearest railway station, around 410 kilometers from Kinnaur. The nearest airport is at Shimla, 258 kilometers from the destination. You can easily reach Kinnaur by roadways. Daily buses and taxis are available from Shimla and Rampur to Kinnaur.
Just Wravel can help you plan out a trip to these destinations. You only need to contact us and we will be more than happy to help you with your itinerary.