Adorning the Northwestern lap of the Majestic Himalayas rests this beautiful State of India; Himachal Pradesh also called the "Fruit bowl of India". People from all across the globe love to visit Himachal Pradesh for it is incredible and splendorous scenic beauty and the fresh air that can quench the thirst of heart and mind. There are innumerable places to visit in Himachal and no matter how much time you spend here your heart can never have enough of this Paradise on Earth.
Best time to visit Himachal
The favorable time to visit Himachal is from April to October and again in the months of December and January respectively owing to the suitable weather conditions.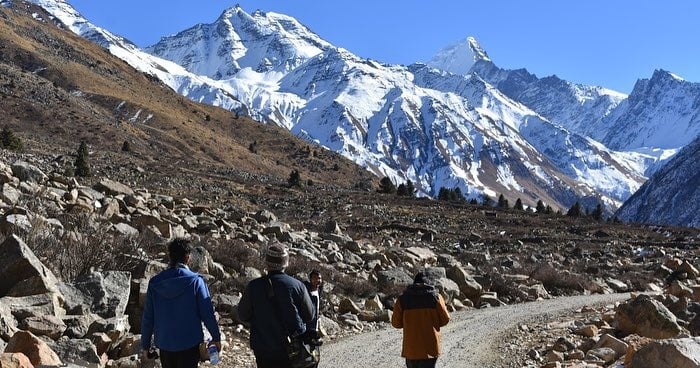 Places to see in Himachal
Himachal Pradesh can rightly be defined as the ocean of charisma which can captivate anyone. This magical and breathtakingly beautiful land of pure awe and beauty is precisely a traveler's paradise.
·         Shimla
Shimla is the Capital of Himachal Pradesh, which is very much frequented by visitors along with Manali (a major town) since the colonial times. While visiting Himachal Pradesh one must not forget to see the various religious fairs, colonial structures, palaces, temples, the lush green and red apple orchards, museums and old serene monasteries around Shimla.
But a trip to Himachal is so much more than what tourists mostly talk about. The pristine and mesmerizing essence of Himachal Pradesh lies in those picture-perfect villages and towns which are not much frequented by visitors. These small villages are God's ultimate creation and must definitely be included in your itinerary.
·         Chitkul
Chitkul is a must visit place in Himachal and a remote village which generally remains covered in snow even in April. This last Indian village of the Sangla valley before the Indo-China border starts (approx 80Km away), is dreamy just like the ones in the work of fiction. The main attraction of this fairyland is that there is a temple which is of great importance among the people of Kinnaur district called the Chitkul Mathi temple.
This picturesque village is a perfect summer getaway. Further, the view around the mighty Baspa River is something that you will cherish for a lifetime. The river trek starting from Chitkul to Sangla is comparatively easier and you can definitely try it out for an awesome experience.
·         Sangla
On your way to Sangla from Chitkul, you will pass through lush green valleys and apple orchards. Do you know what is the reason to visit Himachal? It is to feel alive again, and this journey is just what you will need to feel energized.
You can climb the rocks, click some mind-blowing pictures of the Kailash peak, behold the beautiful gorges, waterfalls and have the adventure of a lifetime.
Himachal is termed as "Dev Bhoomi" which means the house of God so the places to see in Himachal are the beautiful temples and monasteries like the Kamru Fort, the abode of goddess Kamakhya, located in the pristine Solang valley.  Trip to Himachal surely calls for a visit to Brelengi Gompa, located near Sangla, stands the 10 m high statue of Lord Buddha and beside it stands the monastery where people from all over the country and world come to find internal peace. Travel with Himachal tourism to make sure that you explore "Dev Bhoomi" fully because they provide the best guidance throughout.
·         Bir Billing
If you are looking for adventure sports and excitement then surely opt for paragliding and trekking in Bir Billing. It is located near Dharmashala (some 70Kms away), yet another picturesque town in the lap of Himalayas to offer you with something as mind-boggling as this. Enjoy the views of Dhauladhar mountains, Kangra valley and the beautiful meadows beneath you as you feel like a bird while paragliding.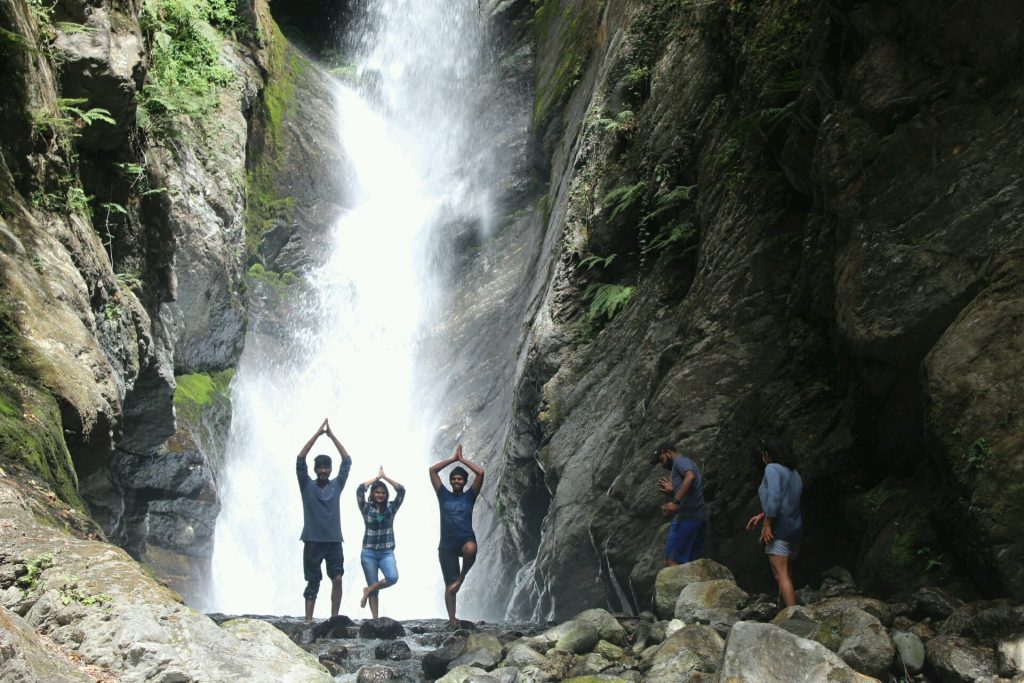 Go camping and enjoy the stay in a forest, what can be more exciting than this?
Paragliding in Bir Billing commences in the month of October and continues till Mid July. The Thamsar pass trek that you can obviously try, will take you to Bada Bhangal where you can enjoy the tribal culture of Himachal Pradesh, a land so diverse and magnificent that it gives us a reason to visit Himachal time and again. Enjoy shopping and site seeing at Tibetan handicraft centre and the monastery respectively in Bir.
·         Jibhi
Among many other places to visit in Himachal, this little known place called Jibhi in the Tirthan valley deserves special mention. Enjoy staying in this village and for fishing enthusiasts, it is a real treat. There are great cottages that can transport you back in time to the Victorian era… just picture yourself fishing and in this serene locale and being able to gather a lot of Himalayan trout… yes, it is perfect!
A good swim in the freshwater tanks will have a vivifying effect on your soul… further, you can also go for Chaini Fort Trek and Sharingi Bagi Temple trek. On the way do not forget to visit the Sharingi Bagi temple which is definitely a must visit place in Himachal. Enjoy the unperturbed beauty of the place wreathed by amazing cedar and alpine forests; the refreshing sound of the cataracts is nothing but a symphony to the ears and the sweet chirping of birds makes the heart jump with joy. Dive deep into the ocean of charisma and soak in the tranquillity of this hidden gem in the Himachal.
Moving on, the Chaini Fort is a living example of a great piece of Chinese art. When in Jibhi do visit the Sarehul Lake which is some 6Km from the Jalori pass. This beautiful lake and its surroundings altogether will have you beguiled… yes, the beauty is beyond what you can imagine of. There is a temple lying adjacent to the lake which is waiting for your gracious presence.
Conclusion
There are in fact hundreds of more exciting places to see in Himachal and Himachal tourism will ensure that your trip with them is enjoyable and that you cover all the areas so as to create an everlasting memory to be cherished forever.
You should also read :