Went to Himachal Pradesh and didn't try any adventure activity? What a waste of your trip! No! Seriously, returning from Himachal Pradesh with no experience of any adventure activity is the same as going for movies and not having popcorns, not necessarily but too boring without it you know.  Adventure activities are a must-try in the Land of Apples, Himachal Pradesh not only for the adrenaline rush or thrill but also for the beautiful and everlasting experience you get too out of it.
Now of course, don't you need stories to tell your grandchildren? Make your stories in the beautiful state of India, Himachal Pradesh.
Adventure activities have been an integral part of Himachal Pradesh's tourism. Many people not only from India but also from around the world come to Himachal Pradesh to try adventure activities. The adventure has its raw form in the hills. You can get to do Adventure activities in plain areas like Delhi as well but you know, there are some sports or activities that cannot be done in plain areas.
For example, trekking and hiking, you cannot do it anywhere else but only on the hills. Therefore today we will talk about 10 adventure activities that must do in Himachal Pradesh. It will be a heavenly experience.
Now, why only in Himachal Pradesh? Of course, this question makes sense. Adventure is best in its raw form at any hill you prefer. But today we will be talking about the adventure activities that you must try in Himachal Pradesh. Now there are many places in India where you can try adventure activities. Cannot write about all that in a post, right? It will be almost like a book. So for this post, it's Himachal Pradesh we will be talking about.
There are many adventure activities you can try in Himachal Pradesh. Any activity that gives you a thrill or challenges your gut is an adventure you know and there are many activities you can try which fulfill the need to be called an adventure activity. But obviously all these activities take time and I am pretty sure one does not travel for months on the hills.
On average a trip to Himachal Pradesh would be around one week or so. Therefore in such a short period of time, you cannot do it all. Of course, you need to experience other beautiful things in the state as well. Isn't it? Therefore we have come up with 10 must-do adventure activities in Himachal Pradesh. Do try these out and for sure they will give you some thrill in this trip.
1) Trekking:
Himachal Pradesh is blessed with some of the most beautiful trekking paths. The state has trekking routes for all from beginners to professional level. The best part about trekking in Himachal Pradesh is the scenic beauties that you get to experience when you go higher.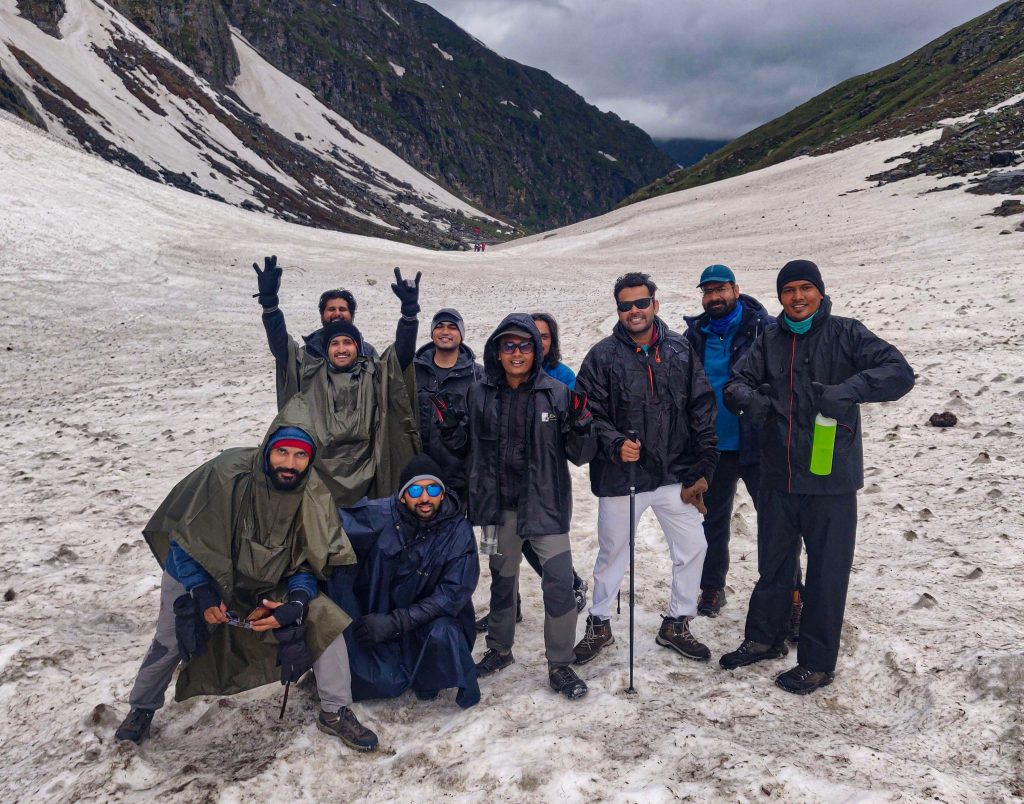 Once you finish your trek, no matter which trekking route you went for, you will always be treated by the mother nature of Himachal Pradesh. Don't expect apples falling for you. What I meant was the treat to your eyes. The scenic beauty of Himachal Pradesh is always a treat for your eyes and it gets better when you trek higher.
2) Skiing:
Skiing is one activity that you cannot experience anywhere else in India but only on the hills when it snows. Of course, Himachal Pradesh provides you the best skiing experience you can ever get. The most famous place is Solang Valley for skiing and it attracts the attention of many tourists from India and around the world.
Skiing is that one adventure activity that cannot be done like that easily you need proper guidance on how to use the skiing tools with you. Nothing to worry about this, wherever you go for skiing in Himachal Pradesh you will get guidance as well for how to do things.
3) Paragliding:
Paragliding again is a very challenging yet thrilling and one of the most popular adventure activities in Himachal Pradesh. It will literally challenge your gut but always listen to your heart which always wanted to fly and just go for it. The flight you take on is beautiful and mesmerizing something you will never forget in your lifetime.
Trust me once you do it, you will feel like doing it again, but be wise with your money as well. Bir Billing is the most famous and the best spot to try paragliding not just in Himachal Pradesh but also in India.
4) Camping:
Camping, in short, can be said as living close to nature. You visit Himachal Pradesh then your book your stay in a hotel or so, right? While camping is an adventure as it basically is living in the tents away from the city in-between nature. It is thrilling because it is unknown.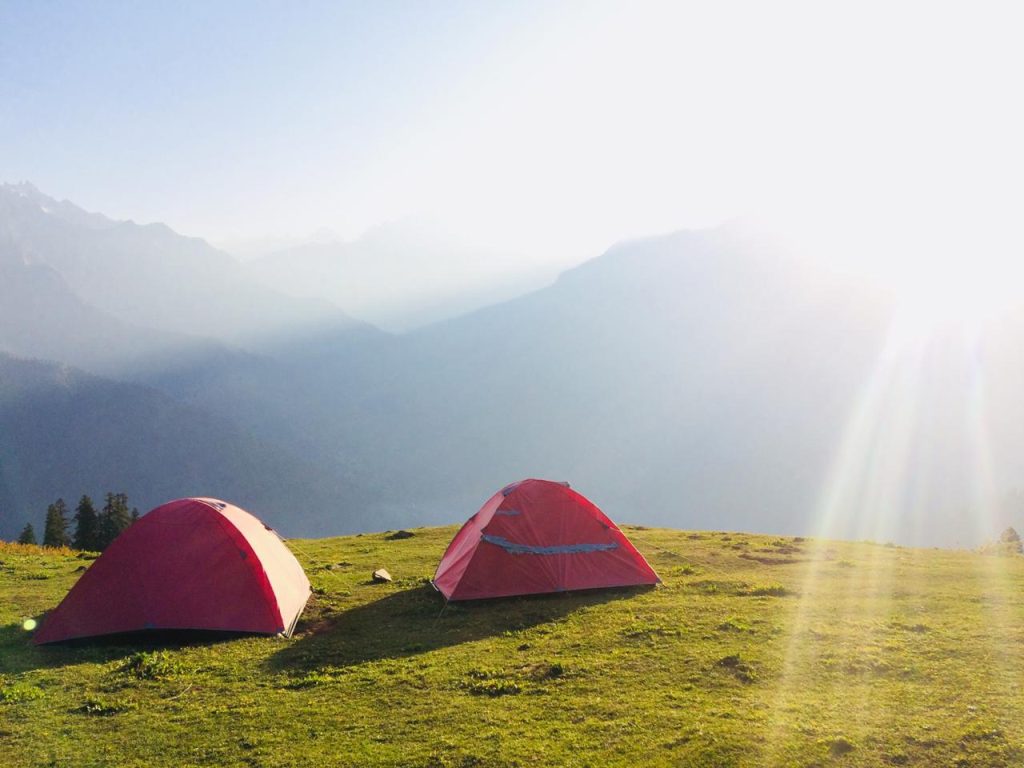 You don't know what happens next which will always give you the adrenaline rush you wanted to have. Many times people trek or hike a route to reach a point where they can for a day or so.
5) Motor biking:
Motorbiking is a thrilling activity as it basically means covering a distance all on a motorbike. Then why is it thrilling? Well, one has to try to know why. Seriously it's hard to express in words but to give you an idea, I would say, riding in a motorbike through the hills surrounded by mother nature. It is very soothing and thrilling at the same time.
For example, biking from Delhi to Manali is one of the most common routes and also one of the most thrilling routes as well. Obviously you need a motorbike to do this. Therefore, biking enthusiasts, this is especially something you should try.
6) Road Trips:
Road trips in Himachal Pradesh where you travel from one hill station to another are a beautiful and thrilling adventure activity. To be honest, this is the best way to travel and experience the beauty of the land of apples, Himachal Pradesh. From Shimla to Kufri to Manali.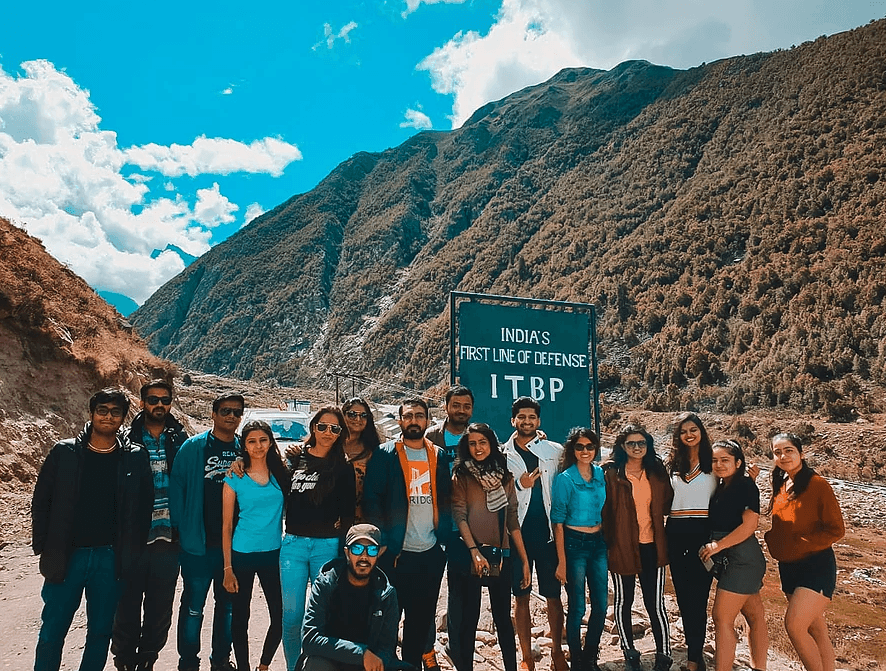 It will prove out to be one of the best experiences of your life.
7) Rock Climbing:
Rock climbing is hands down one of the most difficult, thrilling, and exciting adventure activities one can do in Himachal Pradesh. But also this adventure activity is not meant for all, not everyone can do this. Therefore the organizers try to arrange rock-climbing sessions for new enthusiasts or tourists on small cliffs with full protection just so that they can get an idea and a taste of this challenging adventure activity.
If you are a professional in this then Himachal Pradesh is blessed with great cliffs and mountains to try out your talent. 
8) River Rafting:
River rafting is one of the most popular adventure activities in Himachal Pradesh and many tourists come to Himachal to try out river rafting especially. The uncontrollable currents and flow of the glacier water flowing from the mountains are what makes this adventurous and thrilling.
Therefore you can imagine this won't be a smooth sail, it is a very bumpy-jumpy type of sail that will challenge your gut for sure but also serves the thrill to the topmost level. River rafting adds up a great story for you to tell your grandchildren.
9) Angling Fishing:
Angling is another important adventure activity in Himachal Pradesh. This is not just an adventure activity here but also a daily need of the locals in the state. As Himachal Pradesh is blessed with many natural rivers hence it makes it a very popular activity among people to fish here in the natural water.
The most famous fish that are popular in angling is the trout fish. Angling is therefore a very different type of adventure activity and will for sure give you a very different experience as well.
10) Rappelling:
Rappelling is the opposite of rock climbing. Like how in rock climbing you have to climb the rocks or the cliffs, in rappelling you have to get down from the rock or the cliffs with the help of a rope through which you slide down slowly.
Therefore it is also an adventure activity that can be performed by everyone and a little bit of guidance is required in rappelling too but of course, you get it on the spot where you going to perform it.
Coming down the cliffs and having a beautiful look at the mother nature while having the adrenaline rush in your stomach all together makes rappelling a very popular and thrilling adventure activity in Himachal Pradesh.
You should also read :