Tree-lined streets, colonial villas, a seaside promenade and a host of chic boutiques – Pondicherry is an eclectic mix of its rich, colonial heritage, and a modern, vibrant present. This former stronghold for French India is divided into two quarters – the French quarter is called La Ville Blanche and the Indian section is La Ville Noire. There are village-styled houses and block apartments that are painted in bright yellow pastels, and then there are houses built according to Tamil sensibilities.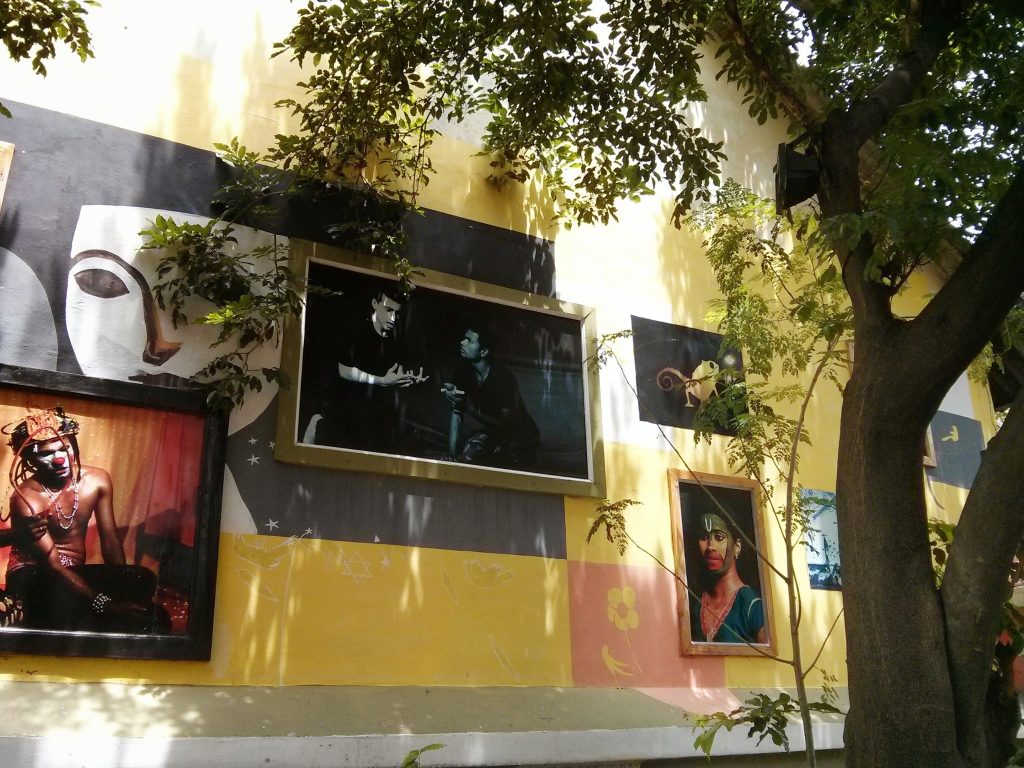 The town offers a unique opportunity to visitors who wish to travel back in time. A stroll along the shaded lanes of its quarters will lead you to some of the more beautiful French villas, with long compounds and walls full of bougainvilleas. Some of these old mansions have been converted to courtyard cafes and boutiques. Most streets have retained their French names. The other part of Pondicherry, the Tamil quarter, is characterized by music, bright flowers and piping-hot filter coffee and dosas. The colourful mayhem of every day life in this area, sits in stark contrast to the quiet charm of the colonial homes, but is equally difficult to tear away from .
The best way to explore Pondicherry is on a bicycle or a scooter. The heat and humidity can be intolerable at times, but once the sun sets, the sea breeze acts like a balm and washes away the tiredness of the day.
Where to stay
The Red Lotus is a boutique guest house situated in the center of Pondicherry's heritage town. This old-merchant house in Vietnamese style, with its bright red doors and windows, is run by a charming German couple, Daniela and Chris. The location of this hotel manages to immediately transport visitors from the hustle into tranquility. Rooms are tastefully done, and the rooftop cafe serves some of the most scrumptious French breakfast. What's even better is that Daniela and Chris source all their organic products from nearby Auroville. This guest house gives you all the feel of a five-star hotel, without making a dent to your budgets.
What to do 
The Promenade is the most popular stretch of beachfront in the town, and one of the few places in India that respects the right of a pedestrian to walk. Post six in the evening, the Promenade prohibits entry of vehicles, making it an ideal place for travellers to take a stroll or just watch time fly past. Dotted with cafes, and thronged by vendors and tourists alike, the Promenade takes on a carnivalesque charm every day.
Pondicherry is also most famous as a site of spiritual pilgrimage, the most popular shrine being the Matrimandir. The ashram, founded in 1926, grew up around the yogi Sri Aurobindo and his French counterpart, Mirra Richard, known to her followers as the Mother. The Matrimandir is an edifice of spirituality and a symbol of The Mother's vision of uniting humanity. Auroville, the experimental township that houses the shrine, is a striking testament to the possibility of establishing an alternate way of life. This international community sees people from across the globe working together to build a universal, cash-free, non-religious township.
Where to eat
While there is no dearth of cafes in this little town, L'espace emerges as the winner amongst all. This hip rooftop bar with its good music, funky art, mismatched chairs, cocktails variety, and awesome food is sure to sweep you off your feet. For those looking to satiate their sweet desires, Zuka Choco-là has the most amazing collection of homemade white, brown and dark chocolates.
How to reach
Pondicherry is well connected to the rest of India via a large network of national highways, a railway terminal and a domestic airport. It's domestic airport is connected to Bengaluru via daily flights. Visitors can also drive down from the airports in Chennai and Trichy, both of which are just few hours by road. However, the best connectivity is definitely by road. Multiple buses also ply daily to and fro between Chennai and Bengaluru.