Goa is not a place that is elusive to Indians or foreigners, it provides an escape from our boring and dull lives which we look forward to most of the time. Trip plans for Goa are one of the most cancelled plans amongst people and especially friends.
You might have experienced it at some point of your life but wait, we aren't here to list out the tales of Goa's cancelled plans, but to give you some reasons why you should plan a trip to Goa.
1. Beaches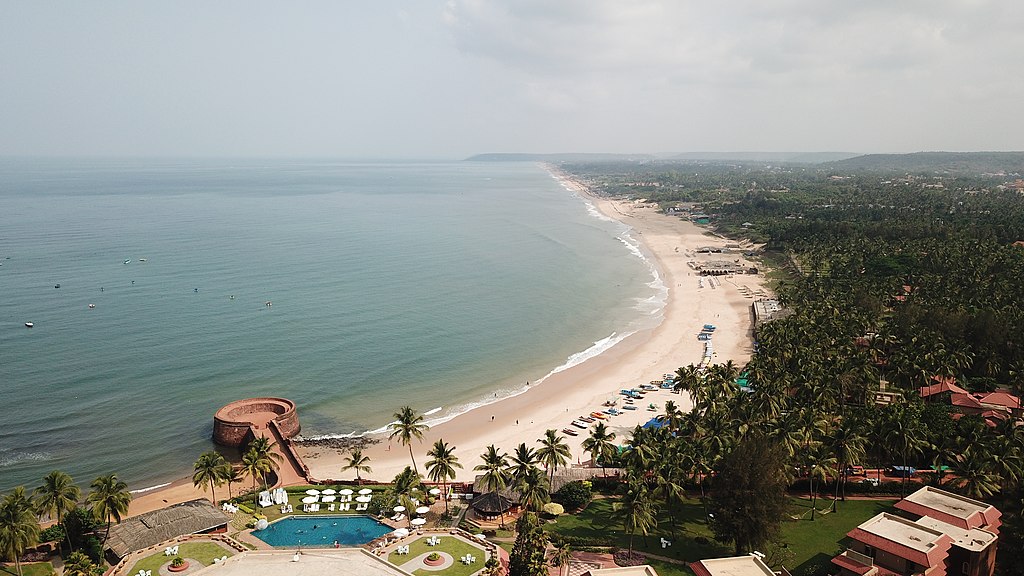 Yes, you already knew what would top the list of the number one reason to plan a trip to Goa, it's the beaches. There are a lot of places in India where you can go on and explore the beaches and the seas or if you are looking to experience the "Coastal Culture" but none of those places can provide you with the vibes and uniqueness of the beaches of Goa.
There are beaches where you can go for parties, beaches where you can try out the adventure activities and water sports and beaches where you can try out yoga, seek inner peace and tranquility away from the hustle and bustle of main tourist hotspots. We are gonna list out our favourite beaches to visit while in Goa, and we believe that once you visit these beaches, they will become your favourites too.
Miramar Beach, which is located near the Goan capital of Panjim. It is situated at the confluence of the Mandovi River and the Arabian Sea which makes up for a really unique experience. Explore churches in Panjim which are quite inspired by Portuguese architecture and they will take you back to older days with their old-world charm and setting.
Vagator Beach is the hippest part of Northern Goa. You can enjoy various water based adventure activities here such as windsurfing, parasailing, snorkelling, water zorbing and much more. Watch the sunset go down from the rocks at the beach to end your adventure-filled day around North Goa. You can even stay back at the beach as it has various clubs and partying spots nearby.
This beach can be your own personal beach and we aren't even joking. It is one of the best offbeat places in Goa to visit and the footfall is really low, almost negligible.
Velsao Beach has one of the best beach surfaces, i.e. it is lined with warm silver sand and you would also see fishermen along with their families going fishing in the waters. The women and kids stay back and you can even indulge in a game of cricket or football on the beach with the kids. This beach is located in Vasco De Gama, near Dabolim Airport.
This Goan beach has a very unique distinction to its name: being the cleanest beach in Goa and also India. A true offbeat place of Goa, this beach is also one of the three beaches of Goa which is the nesting and hatching site for the threatened Olive Ridley turtle.
It is perhaps one of the few hidden treasures that Goa has left and is also known as the "Turtle Beach". This beach lies in the deep south of Goa, adjacent to the banks of Galgibag river. From Colva, this beach is around 56kms and 54kms from Margao, which is the cultural capital of Goa. This beach has some surreal beach line, filled with golden brown sand, lined up with palm and coconut trees which makes up for a beautiful experience for your trip to Goa.
2. Experience a unique blend of culture
Goa is one of those unique states in India, where you can experience a beautiful blend of Indian culture and Portuguese culture. The old colonial regime might be long gone but the rich traditions and historical relevance is still alive. Here are some of the places where you can go to experience it for yourself.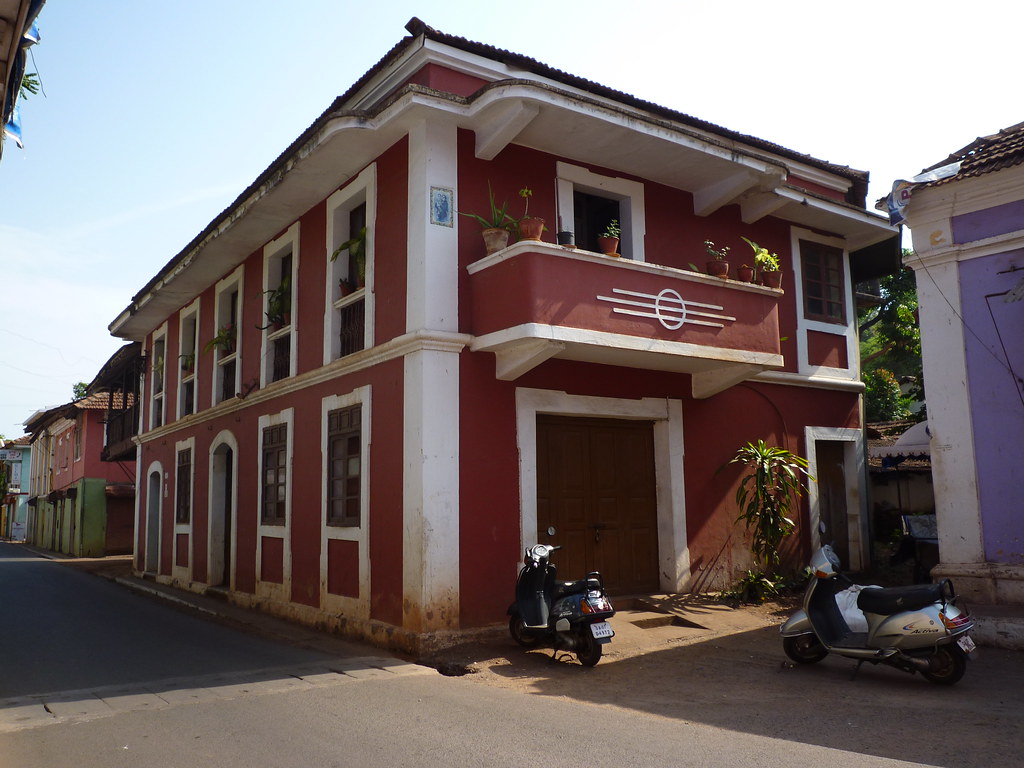 This place would give any European city spot a run for its money and we aren't even kidding. You might have seen many photos of brightly coloured buildings and homes, built through the influence of Portuguese style of architecture on the internet and social media such as Instagram.
Fontainhas is located in Panjim and is also known as "Goa's Latin Quarter". In this place all the fun lies in exploring the narrow cobbled lanes on foot and it will definitely remind you of an era gone by with its old school vibes.
If you get tired of walking and exploring, you can chill and eat at various bakeries and cafes located here. An interesting thing about Fontainhas is that all the houses and buildings are painted each year after monsoon, an old Portuguese tradition that still continues till this day. A must visit place in Goa that you should not miss out on.
This cathedral is one of the main gems of Old Goa and the unique standout thing about this church is that it has the biggest bell in the Asian continent, and its toll can be heard all over the state.
Se Cathedral is one of the finest examples of Portuguese architecture that you can find in Goa. The church depicts the life of St. Catherine of Alexandria through its carvings and depictions, and boasts of 14 altars throughout its space. If you want to learn more about the history and old traditions of Portuguese influence and culture, Se Cathedral should be on your list of places to visit in Goa.
Along with being one of the most offbeat places to travel in Goa, this island is also the most exotic one. Located a few kilometres from the city of Vasco, this island boasts of an interesting tale.
In the 20th century, the residents of São Jacinto Island made a pact amongst themselves not to give the island on lease and let companies disturb the island's ecosystem. So, even to this day, the island has surreal beauty which captivates people visiting it and it surely takes you to old days with its surroundings. To get to this island, you need to take the NH-17 Vasco-Panaji Coastal Highway and from Vasco city this island is a mile away and you can take a boat or ferry to reach the island.
Ruins of St. Augustine Church
This offbeat place of Goa tells the history of an era gone by. Today, only the crumbling structure remains. The only striking structure that remains to this day is a 46 metre high tower which once served as the belfry of the church.
Few centuries ago, when Old Goa was hit by a serious deadly epidemic, the church fell into total chaos and the vault collapsed in 1842. Till 1938, nothing remained of the church, except the tower's huge bell which was brought to the church of Our Lady of the Immaculate Conception in Panaji where it can be seen and its toll can be heard.
The best time to visit these ruins would be in the balmy summer evenings and to reach here, you need to take the road to Old Goa and once you get to the Basilica of Bom Jesus, you can turn towards the archaeological site which is a short hike.
3. Goan Food
We all know that Indian food is one of the best in the world, but what if Indian food is merged with Portuguese culinary art and finesse? You get the best Goan dishes that are an absolute delight. These dishes are the ones you should not wait for on your trip to Goa. We'll list out some of our favourite dishes from our time in Goa from a wide variety of options that were available to us.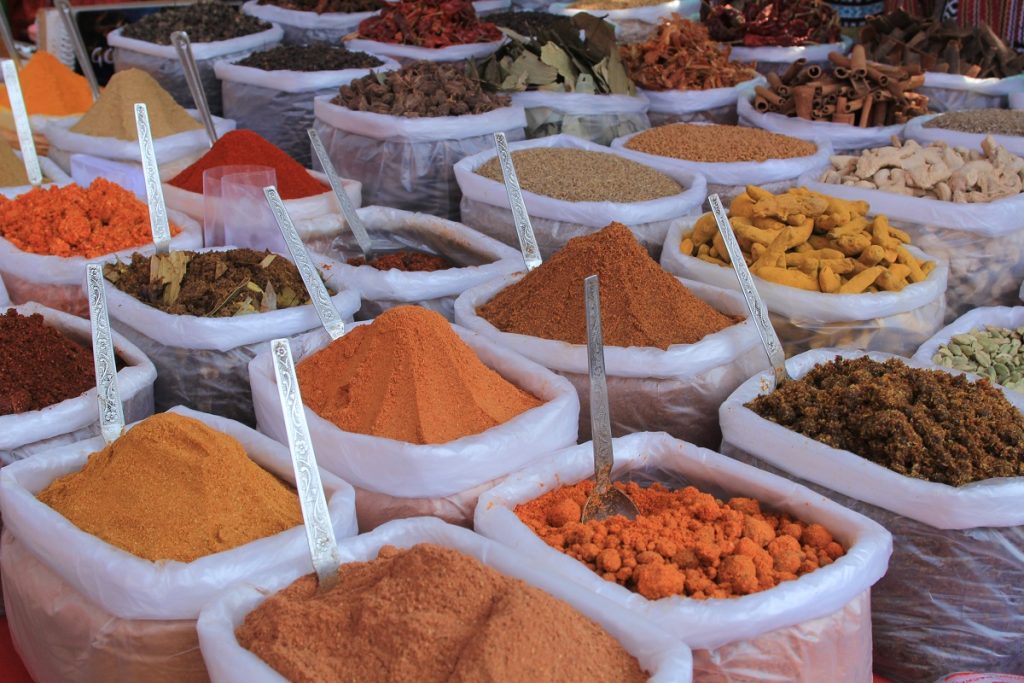 This dish is the one that cannot be missed. It is made with pork, onion, chillies and garlic along with a blend of spices. The masala mixture is stored overnight and then the dish is fried the next day with onions and other herbs.
A chicken dish made with culinary finesse of Goan style can never go wrong. It is prepared using green chillies, spices and select herbs which make the masala for chicken and is then fried for that surreal taste.
This dish is the Goan take on idlis. These idlis are unlike normal idlis, as they have distinct sweet coconut flavour and are made from Goan rice. Sannas can be eaten almost with any Goan cuisine.
This dish is for all the vegetarians out there, and this dish is made especially during the monsoon season of Goa. This curry is made with spicy masala, onion and tomatoes and is served alongside fish or rice.
The Goan fish curry or commonly known as "Xitti Kodi" is a quintessential food of every Goan people and a hot take for people outside Goa. This dish is made with spices along with coconut, and mango is added for that tangy flavour. It is made using a Pomfret or a kingfish and is usually served with rice.
4. Adventure is here
There is more to beach life in Goa: it's an adventure. When in Goa, it would be a crime to miss out on the plethora of adventure activities that are available.
Here are some of the activities that you can try out.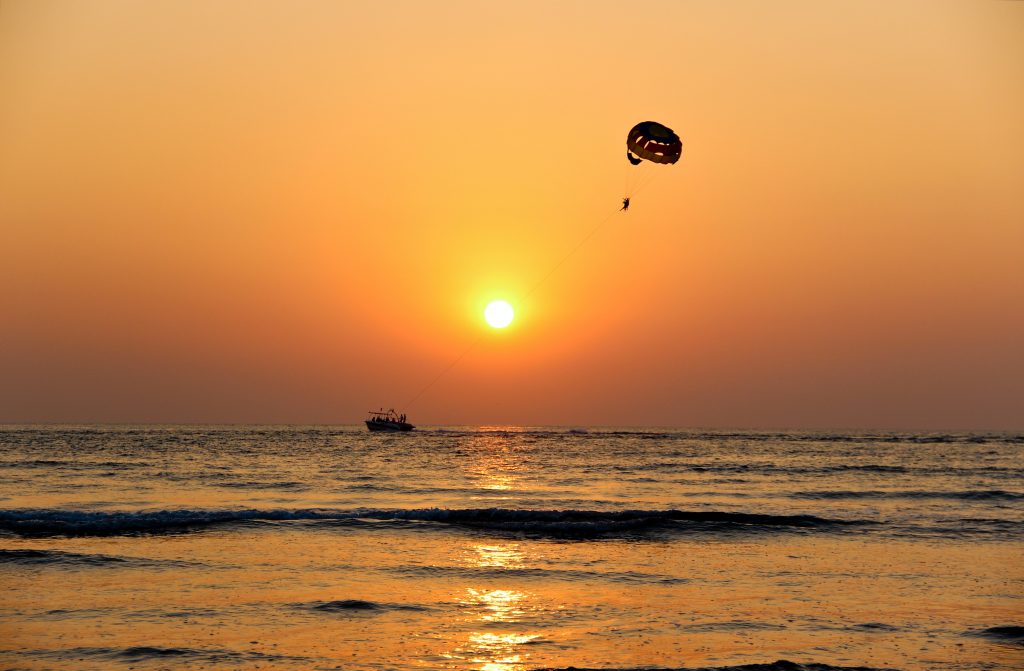 Scuba diving and Snorkelling
This activity is the most sought after when people select a Goa tour package. Scuba diving is once in a lifetime experience which should not be missed out on when you travel to Goa. The surreal feeling of experiencing vast wide open waters, seeing colourful corals and sea life all around you is really great.
You do not need to spend out a fortune to experience it like in other international destinations like Thailand or Australia, and you do not need to be a swimmer as well. An hour worth of training with your instructor is all you need before you explore the blue wide world. The places which offer scuba diving in Goa are Grande Island, Pigeon Island and Agatti Islands amongst others. The scuba diving session would cost you a minimum of INR 4,000.
This is one of the adventure activities that gets overlooked and people don't pay much attention to while selecting their Goa Tour package. Explore Goa's backwater and rivulets while paddling along and rowing with your friends. Kayaking is more popular in the beaches of South Goa. You can go for kayaking in Palolem Beach, Hollant Beach, Nerul River, Mandovi and Sal and it will cost you upward of INR 1500 to 3500 depending on the place you get it from.
If the word skiing brings memories of snow and alpine landscapes covered with high mountain peaks, then water skiing should definitely bring a different mental image. You wear skis which are attached to a speedboat or a motorboat and you skim the water surface at high speed.
This adventure activity in Goa is slowly gaining ground and is becoming more and more popular amongst the locals and tourists as well. This adventure activity is a bit challenging and you will have to put in time and efforts to learn it but it would be rewarding further down the line. You can try out water skiing at Calangute, Baga and Mobor beach. It would cost around INR 800 onwards for a session.
One of the most thrilling adventure activities to do in Goa, white water rafting is usually done in the rapids of mountain rivers. In Goa you can do white water rafting in Mahadei and Mandovi river, where the water is fast moving and makes rapids which are always a bonus when you have to do white water rafting.
A white water rafting session would usually cost around INR 1,800 to INR 3,000 depending on the availability and location.
Windsurfing can be called a result of the amalgamation of sailing and surfing. This adventure activity is a bit technical and requires some learning and training to execute, but nonetheless it's quite fun. The rider has to stand on the board and has to hold the sail in such a way that his following moves and surfing can be executed and maneuvered through the combination of sailing and surfing. It sounds quite a bit of a task but your instructor would make this activity much easier for you.
The places where you can windsurf are Miramar, Vagator, Dona Paula and Palolem. A single windsurfing session would cost anything around INR 1,800 to 2,500 depending on the availability. The best time to try out this adventure activity in Goa is from the months of October to March.
5. Into the wild
Many people might be unaware of the fact that Goa has places apart from beaches, where you can experience its unique wildlife, away from the hustle and bustle of the popular places.
Here are some of the places to get lost into the wild…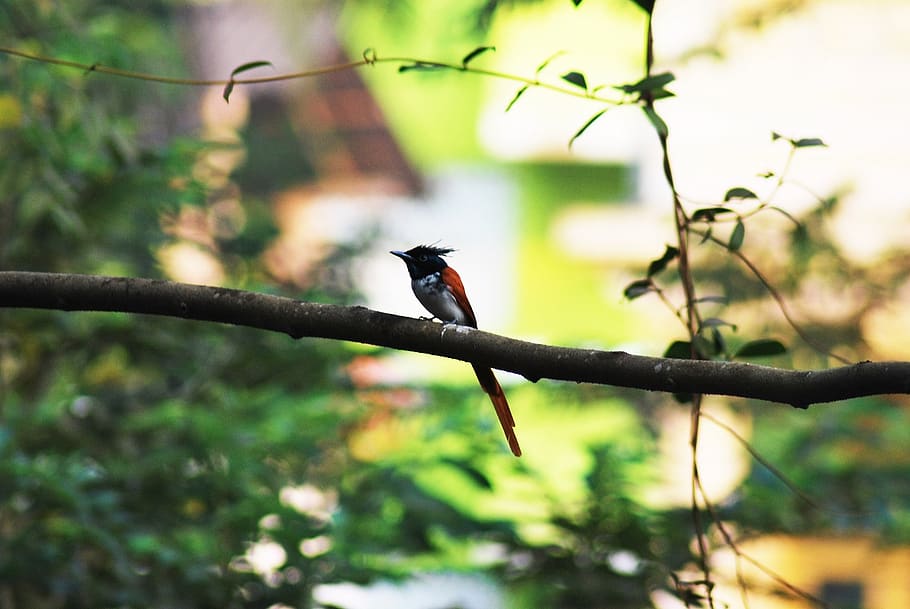 Cotigao Wildlife Sanctuary
This offbeat place of Goa is quite different to all the beaches, islands and waterfalls that the state has to offer. Many people might not be aware that the state of Goa has a lot of wildlife sanctuaries and some exotic animals. Cotigao Wildlife Sanctuary boasts of high tree canopies, rare and exclusive plants and animals that are only found here and nowhere in Asia. This forest consists of deciduous trees along with evergreen and semi-evergreen trees.
If you are lucky, you would be able to spot sambars, leopards, gaurs and spotted deers. Normally, you would see a variety of birds, frogs, snakes, monkeys and insects and if you are into wildlife photography, make sure to visit the waterhole during dusk and dawn to capture some fine moments when the animals flock.
To get to Cotigao wildlife sanctuary you need to take the Panvel-Kochi-Kanyakumari highway to reach the main entrance. When you reach, you can either take a hike through the forests or take rented jeeps provided by the authorities.
When one talks about waterfalls in Goa, everyone forms a mental image of the iconic "Dudhsagar Falls" and we are not going to lie, the waterfall is quite iconic. But what if we tell you there's a waterfall which is quite surreal if not more than Dudhsagar falls? Harvalem Falls lies amidst the deep lush jungles of Sanquelim, nearby the town of Sanquelim.
This waterfall is a cascading waterfall piercing through the tough, huge boulders.This can be your very own private waterfall for all we know and we can't recommend this place enough to everyone as it is quite a treasure.
The town of Sanquelim is not well connected with other parts of Goa, so to reach this waterfall get off from Hat Kadamba-Goa road and head straight after the Vasant Nagar Ground.
Dr. Salim Ali Bird Sanctuary
This bird sanctuary lies on a small island of Chorao in the far reaches of southern parts of Goa. It is home to a large number of migratory birds who find home here due to the mangroves, which makes it a perfect breeding ground for them. This sanctuary is named after and dedicated to one of India's most prominent ornithologists, Dr. Salim Moizuddin Ali. While here, you can spot many bird species such as kites, eagles,cormorants, woodpeckers, mynah, purple herons amongst other more exotic bird species.
Not only bird species, but you can also spot various varieties of crabs, turtles, crocodiles and pythons. So for all the wildlife and animal lovers out there, this must be on your list of places to visit in Goa.
Bhagwan Mahavir Wildlife Sanctuary
This wildlife sanctuary is unique and special in itself. Let us explain. When you visit this wildlife sanctuary you can also visit the famous Dudhsagar Falls, Tambdi Surla Temple, Tambdi Falls and the Devil's Canyon which are located inside the premises of this wildlife sanctuary. It is 240 km. sq. large sanctuary located in the western ghats of Goa.
This wildlife sanctuary is home to various species of herbivores such as spotted deer, deers, hog, mouse deer and barking deer. The majestic predators that toddy cats, panthers, tigers and leopards.
Most visitors to this park arrive in the months from October to March, but if you want to experience serene green landscapes and waterfalls, we would recommend you go in the monsoon season.
For more information related to Goa's travel scenarios, trip updates and latest developments of other states and rest of India, you can join our Whatsapp group https://bit.ly/3cuzrOj.