Traveling has been in my genes and all thanks to my family for this. An escape from the monotones of chaotic roads, concrete structures, and work is a must nowadays. After done with trekking and rafting, I wanted to experience a new adventure. So I planned to do an adventure activity( paragliding) in Bir-Billing. With mighty Dhauladhar ranges in the background, this quaint hill retreat is highly influenced by the Buddhist culture.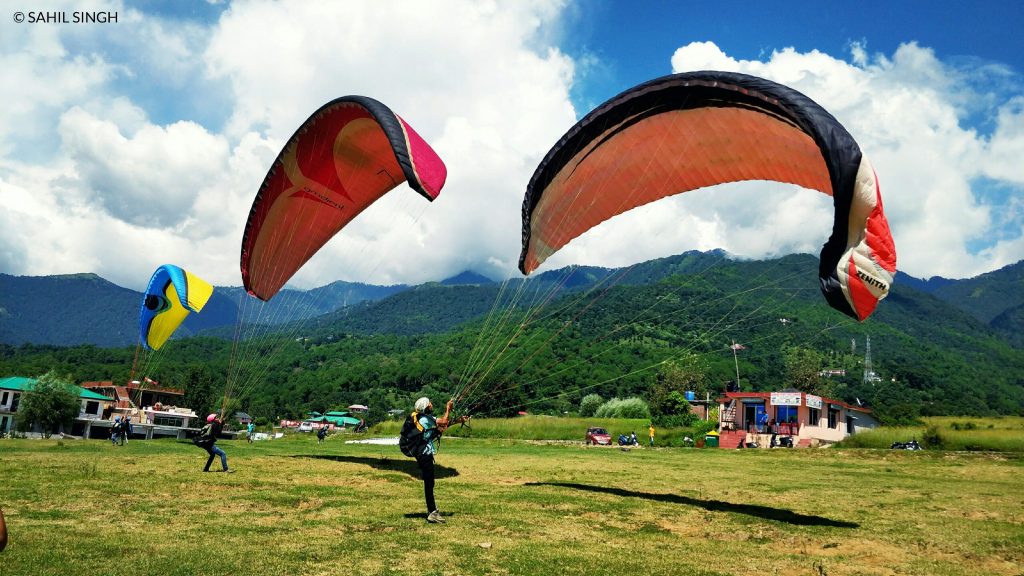 My adventure trip to Bir Billing was an unforgettable experience. Visiting some new places, meeting new people, and obviously doing new adventures; that feeling cannot be described in words.
Bir-Billing is majorly known for Paragliding, as the place hosted Paragliding World Championship in October 2016. Billing is the place where paragliding begins and Bir acts as a landing site for these flights.
How Bir Welcomed Me?
Situated in the Kangra district of Himachal Pradesh, I reached Bir from Delhi with like-minded people. The route from Kangra to Bir is decorated with lush green forest area, less-crowded roads, and beautiful vistas of snow-peaked Himalayas. The blissful sun rises, welcoming locals, and utmost serenity made my Bir-Billing trip a memorable one. Our camps were situated at Billing.
We relaxed for an hour or two as we were tired after an overnight bus journey. The campsite at Billing welcomed us with piping hot snacks and meals. Though it was sunny, still the air was pleasant. Camping in Billing is a perfect place to enjoy the beauty of nature, rejuvenate, and click some amazing photographs. It was so soothing to sit under the shade of a tree at the campsite.
I sneaked out from my camp and visited a nearby village namely Ghodnala. I took a local person along with me so that he can make me understand the language of the villagers. It was great to meet two local people who happily shared their lifestyle and the challenges they face during winters. I was completely a stranger to them but still, they welcomed me to their house with love, offered me tea, and talked about my family too. Such moments made my Bir-Billing trip an unforgettable one.
Majestic Monasteries & Cool Cafes
A trip to Bir will always remain incomplete without visiting the vibrant and peaceful Tibetan gompas or monasteries. Located in the upper part of Bir, I visited a very beautiful monastery named Palpung Sherab Ling Monastery. I felt lucky to be a part of their prayer ceremony. It was enchanting to see their rituals.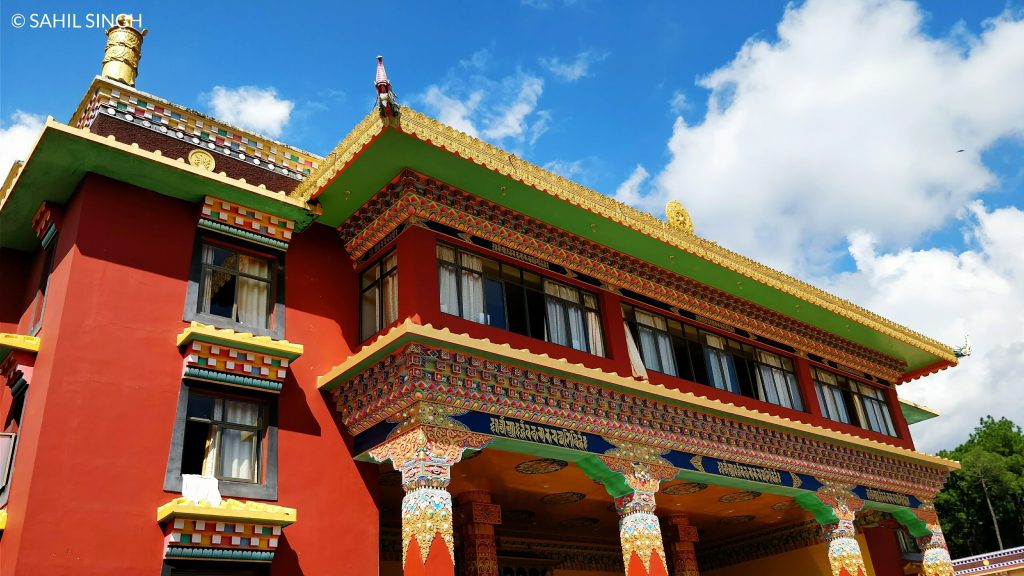 Travelling not only gives you an opportunity to learn about the food or geography of an area but also its unique culture & lifestyle. Some Buddhist monasteries one must visit on a trip to Bir are Dirru Monastery and Palyul Chökhorling Monastery.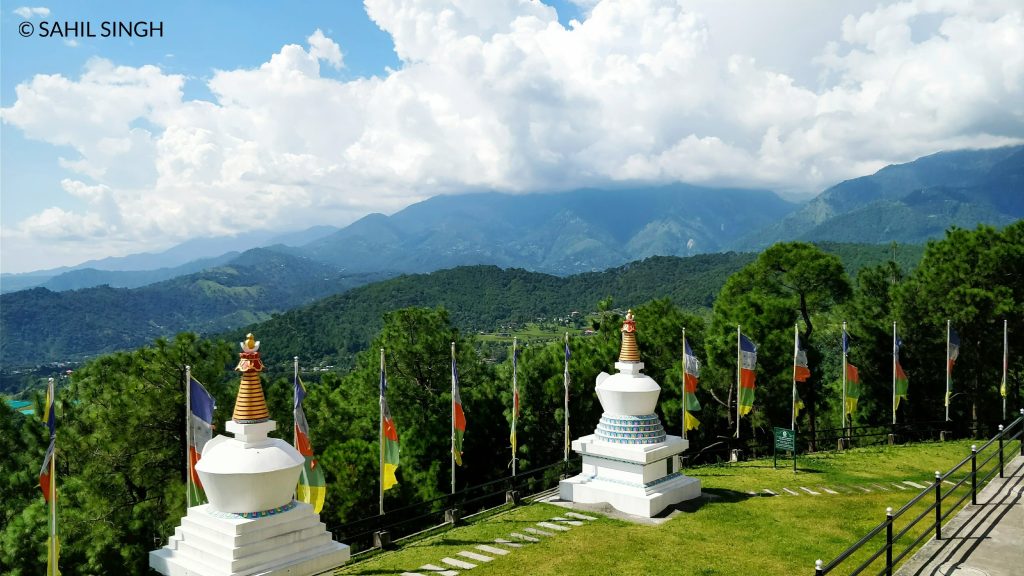 After attending the prayers at the monastery, I headed towards the Tibetan colony. I read about some best cafes in Bir on the internet and thus planned to visit them. Situated in the main market area, there's a cute little joint by the name Joy Cafe. How can I miss eating delightful momos when sitting in a Tibetan cafe? The chicken momos served here are juicy and yummy.
Next, I visited Emaho Bir Bistro, where I ordered a donut and a muffin. So basically there numerous food options in this main market area that you can explore on your Bir-Billing trip.
A Night Under Zillion Stars
Why need to stay in a 4 or 5-star hotel when you can actually get zillion stars. Located at an elevation of 2400 m, camping at Billing is one of its kind experience. Lying on the ground, just staring at the countless stars above, it was breathtaking.
These things we can't do in our cities due to high pollution levels and we call it development. I talked to my fellow wravelers (wander+travellers), we discussed our various funny & adventurous travel stories. We sat around the bonfire and played a few games as well. So overall it was a great experience while camping at Billing.
Though we were all strangers, have never met before; but one thing which connected us is traveling. This journey to explore gave me some amazing moments to cherish for a lifetime.
Finally Paragliding!
It's for some new adventures, let's conquer our fears. We headed towards the Billing paragliding site in the morning. While our paragliding organizers got us ready for the takeoff, we all were a little nervous. I really can't explain the feeling that I had after the takeoff. My heartbeat became unstable, and I felt the adrenaline rush in my body.
Flying amidst the Himalayas, at such an attitude, it's just once in a lifetime experience. No doubt I was feeling like a bird in the sky. I realized what a beautiful world we live in. After flying for 30 minutes, we landed at the Bir landing site. Thanks to my paragliding trainer for showing me such amazing vistas.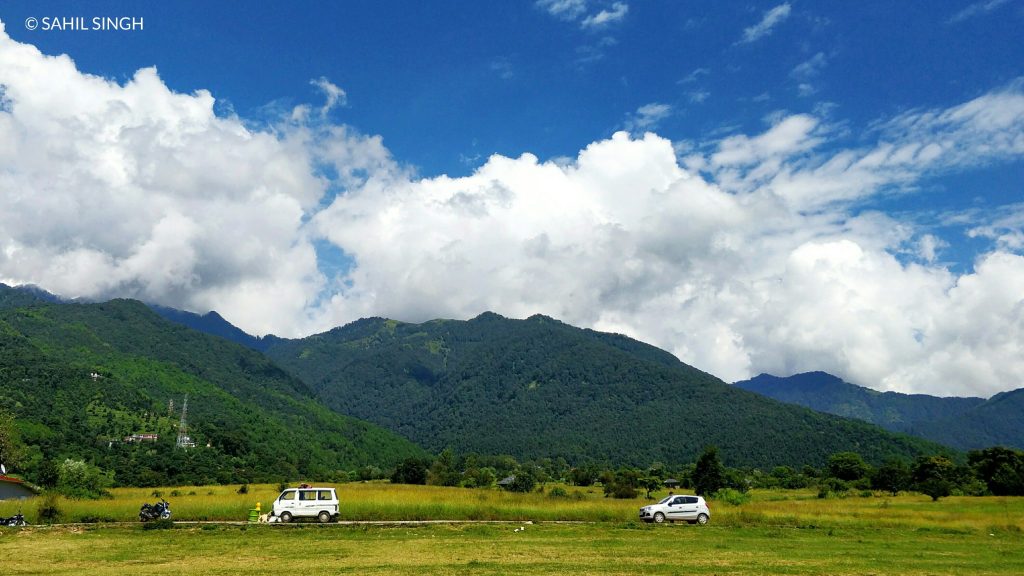 In my opinion, paragliding in Bir-Billing has no match in India. The captivating views of the Bir valley, the tranquility I felt while flying like a bird, and much more. Frankly, I don't have words to describe how my Bir-Billing trip was so beautiful. Just go and experience yourself!
If you are just dying to get out of the hubbub city life, away from your monotonous schedule, an adventure trip to Bir – Billing will definitely surprise you with its unexplored aura.
You can also read :
Contributed by: Sahil Singh