Planning a big vacation with family or friends? Well, we have some good news for all you thrill-seekers. Gujarat Tourism is leaving no stones unturned in making the hidden wonders public there. For all travel fanatics out there, who want to go beyond the ordinary in the quest to explore new places, White – Rann of Kutch is an ideal match.
With many tour operators coming up with their initiatives to promote the lesser-known places in India, the awareness regarding these places is increasing. Rann of Kutch is one such under-appreciated place which if explored properly can put many international travel destinations look pale in comparison. The unparalleled charisma has all the potential to become the next destination for your family trip or a trip with dear friends.
Need some more information? Give a quick reading and find out why a trip to Rann of Kutch should definitely be on your bucket list this year.
1. Stunning natural wonder
If you are planning the trip in winter there can be no other place better than Rann of Kutch. November to February is the ideal time to visit this place. The full moon nights are a sight to behold. The clear sky with a bright moon and glowing stars create a magical atmosphere all around.
The moonlight, when reflected on the white sand, creates an unearthly scene. Witness the best sunrise and sunsets. Be mesmerized by the natural beauty and enjoy all its hues.
2. Mesmerizing surroundings
This breath-taking natural beauty in the Thar Desert is a must-visit place in Gujarat. The dry barren land without greenery makes you familiar with the other side of nature.
This widespread salt marsh is stretched over provinces of Sindh in Pakistan. The vast region stands proud with all its glory. The enthralling beauty is sure to win your heart.
3. Rann festival
Winter is the time when the local Rann festival starts. It is a great opportunity to be a part of the traditional celebration and be a part and learn about the amazing culture. The grand carnival consists of songs dances.
This festival is definitely a spectacle to cherish, for all travel buffs. The month-long festival held in the Rann of Kutch is colorful and vibrant. The lively performances generate energy in all.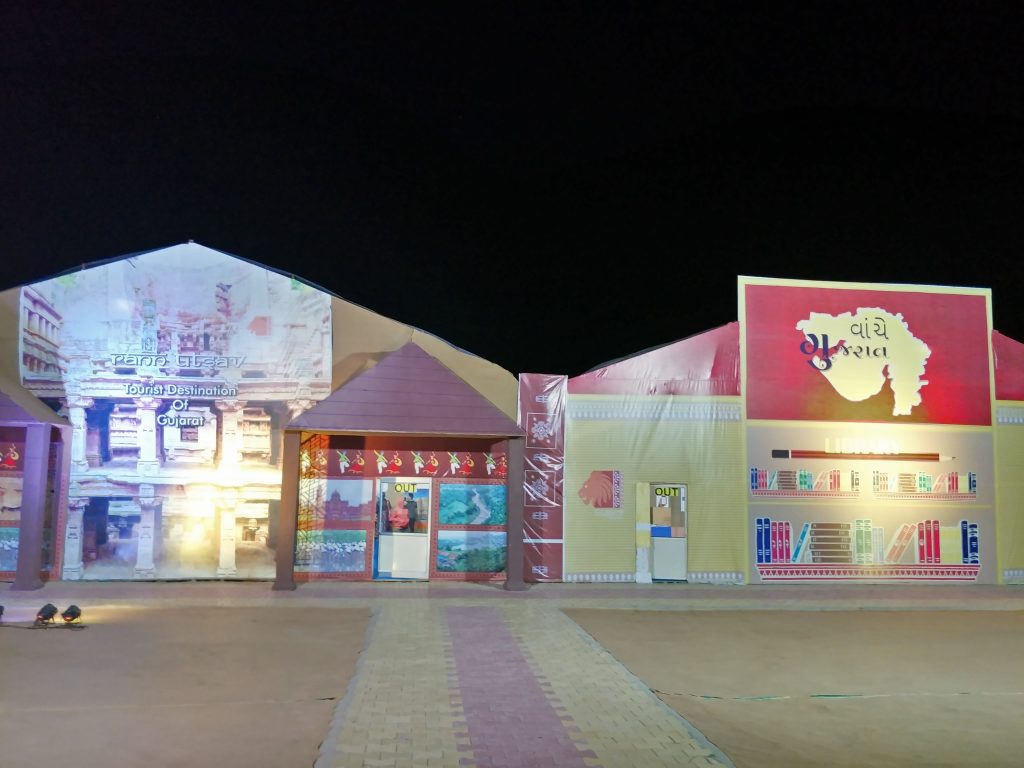 4. Glittering white desert
Another great tourist attraction of the place is its enchanting white sand. This white desert is the world's largest sand desert. Gujarat Tourism wholeheartedly promotes this designated world heritage site.
This hugely adored place has also been featured in many movies enchanting viewers with its enigmatic beauty. Come and fall in love. The place is no less than heaven for the shutterbugs.
There are many unique travel locations in India that are still not explored properly. A trip to the white rann of Kutch desert might be such a remarkable trip for you which is unique as well as highly satisfying. Gujarat Tourism is taking up many initiatives to bring the under-appreciated white desert into the limelight.
5. Historical Significance
the close proximity of the place with all the important historical location makes it worth visiting. Kutch itself has historical value being a prominent archaeological site and having the fame of being a part of the Indus valley civilization.
The fact that it is one of the five largest Harappan sites elevates its status in front of us. Important archaeological sites such as Dholavira are within the vicinity of the area. If you are also driven to seek the unknown past this place is a must-visit place in Gujarat for you.
6. Luxurious tents and home-stays
A trip of Rann of Kutch has many pros than eyes meet. It gives you an exciting chance to avail the luxury tents to enjoy the scenic beauty amidst nature. Other than Rann Utsav activities like desert safari, para-motoring is also hugely popular.
Home-stays are also to the rescue of the explorers who look for budget-friendly accommodation. It is also becoming popular among the honeymoon couples with an option to plan a special dinner under the star stud sky.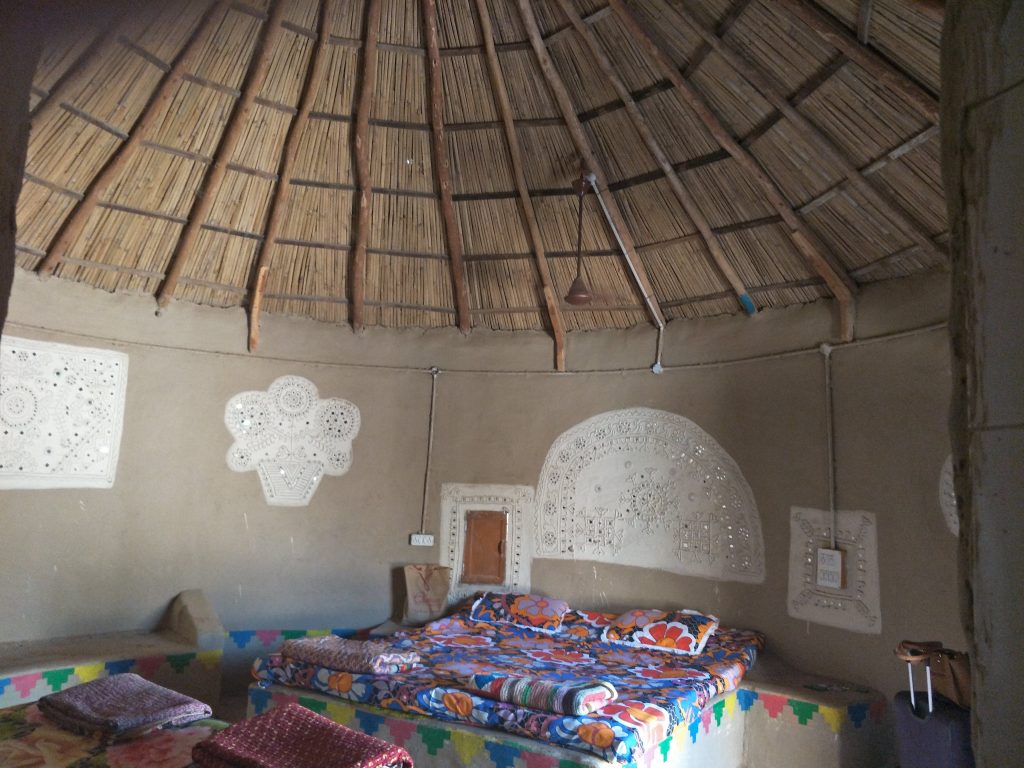 7. Experience culture
The regions nearby Rann of Kutch are tribal areas rich in culture, heritage, and tradition. You can be a part of the unique Kutchi culture and take home a lot of fond memories to cherish for a lifetime. Want to make your winter vacation memorable?
A trip to this spectacular white desert can offer you an unforgettable experience!
8. The warmth of the locals
Visit this white desert for its divine views and of course its hospitality! India is known for its warm hospitality and the best example can be seen in Gujarat. The friendly locals with their warmth and welcoming attitude make your stay a memorable one.
The delicious food there is a bonus! Situated at the coastline it has a variety of seafood to offer. It also brings lip-smacking sweet dishes to foodies!
9. Traditional textiles
A trip to the white desert is incomplete without taking into consideration what Kutch is really known for. Other than having one of the most famous beaches in the world, Kutch is widely popular for its exquisite handloom and textiles.
While visiting White Rann of Kutch do not forget to visit the handicraft villages and workshops. The skillfully crafted vibrant attires are highly attractive and the traditional embroidery is globally appreciated. Many NGOs, as well as Gujarat Tourism, are working together to revive and retain the tradition.
10. Exotic wildlife
The Little White Rann of Kutch is home to many exotic birds and animals. The place is hugely popular with wildlife enthusiasts for the various sanctuaries and wildlife conservations. The dry air and cracked ground shelter some rarest animals. If you have a knack for taking up a different type of adventure look no further!
These are just a few of the countless reasons why the White Rann of Kutch is must visit place in Gujarat.
So, what are you waiting for? Just pack your bags and explore this stunningly beautiful place to your heart's content!
You should also read :