Road trips are said to be therapeutic and good for the soul. Life today is hard and we cannot pretend otherwise. We wake up every day and tackle endless problems, then go right back to sleep to do it all over again. Sometimes we need a thrilling escape to remind ourselves of who we can be! Life doesn't have to be stuffy and boring. One road trip can rejuvenate you and release your bottled up stress in an instant. India has some of the best landscapes and astounding vistas in the country for road trips. Let's take Ladakh for instance. 
Ladakh is known for its breathtaking landscapes, crystal clear skies, high mountain passes, thrilling activities, monasteries, festivals and so much more. You won't get enough of this breathtakingly beautiful place. The welcoming warmth of the Ladakhis balances out the cold winters. Ladakh is a land of contrasting visions. From the hash brown mountains to the light blue skies, the place is full of colours too!
The best part about Ladakh is that it's good for long breaks as well as short trips. Here are the best 5 reasons for a road trip in Ladakh.
Here's why you should take a road trip there at least once in your life. 
Take A Break From Technology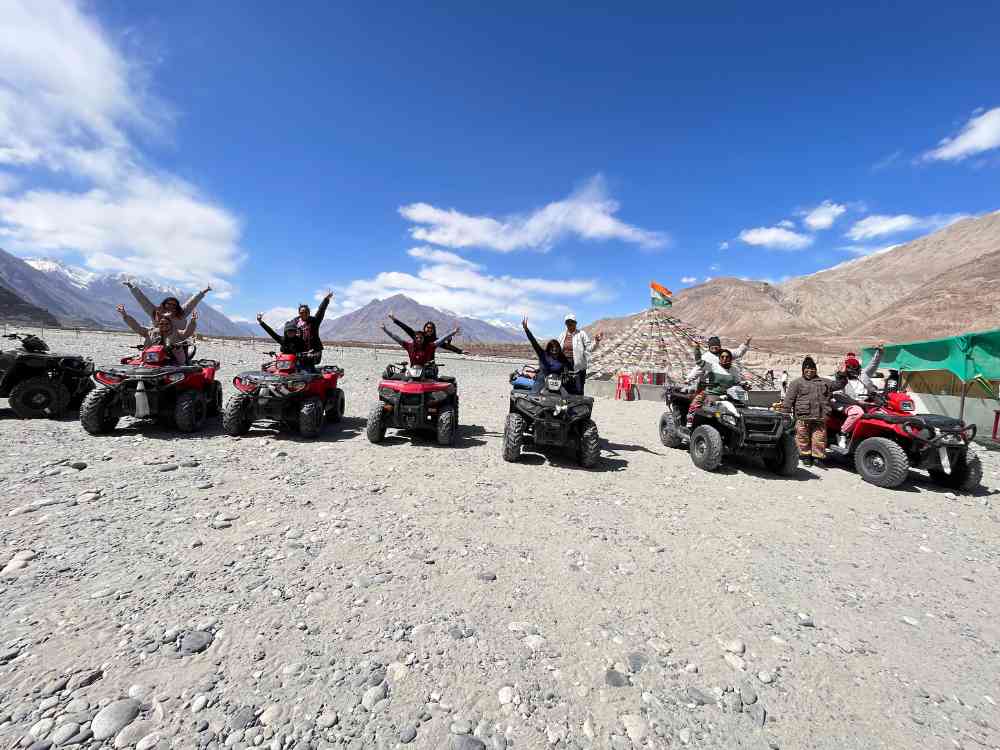 Surrounded by so much technology, we are constantly glued to gadgets. We turn a blind eye to the world around us. At the end of the day, life is all about the connections we make with people, with nature and even with ourselves. Ladakh being a natural beauty, will make you forget everything with its lakes, mountains and valleys. 
By simply looking up from that smartphone, a whole new world of possibilities can be discovered. You can sit back, sip some warm yak-butter tea and tune into nature. 
READ MORE: INTERESTING FACTS ABOUT LADAKH
Experience Different Cultures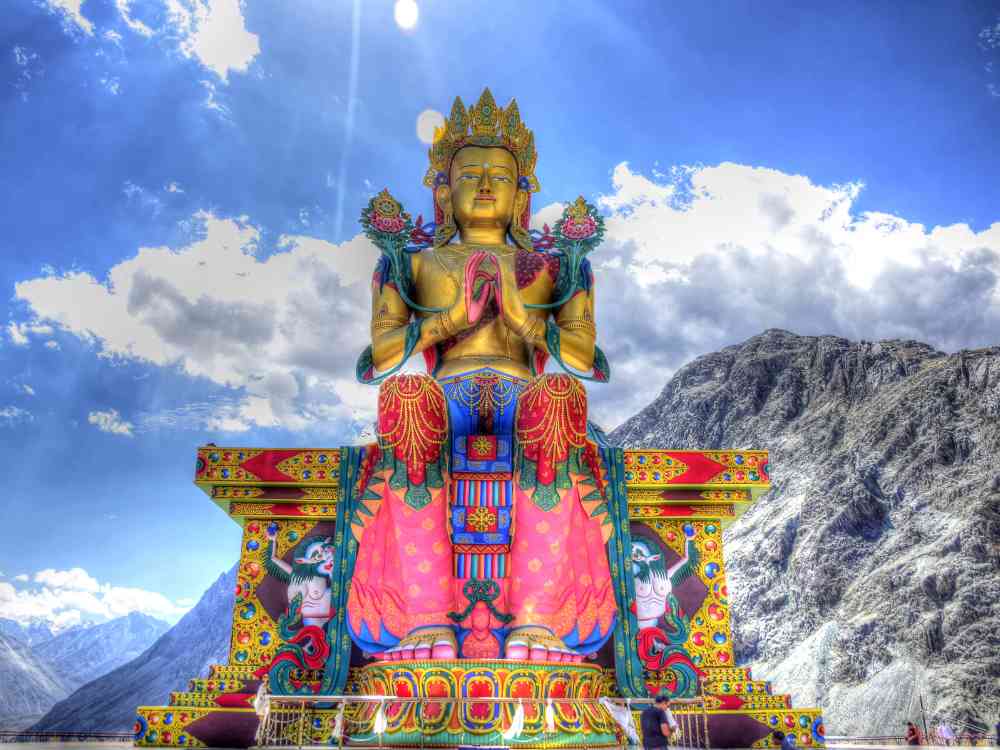 Every corner of Ladakh has something new to discover. When you stop to have a quick snack, or your car breaks down, you will come across new people and new situations. Blending with the destination you are in is the best way to make the most of your road trip. When you interact with people, you understand their way of life. That is how you take a peek into the culture of the place. 
Ladakh's traditions are inspired by the Tibetan culture. Visit the gorgeous monasteries – Hemis, Thiksey, Spituk and many more. The architecture there has a rich Buddhist overtone to it and is indescribably beautiful. You will also experience the colourful celebrations of the region, like the Hemis Festival or Dosmochey. This is one of the prominent reasons for a road trip to Ladakh.
It can be difficult to mix with people at times, but even a small gesture can go a long way. Instead of a popular or expensive restaurant, you can choose a local one and see a different culture there. 
SUGGESTED READ: HIDDEN PLACE IN LADAKH
Make New Memories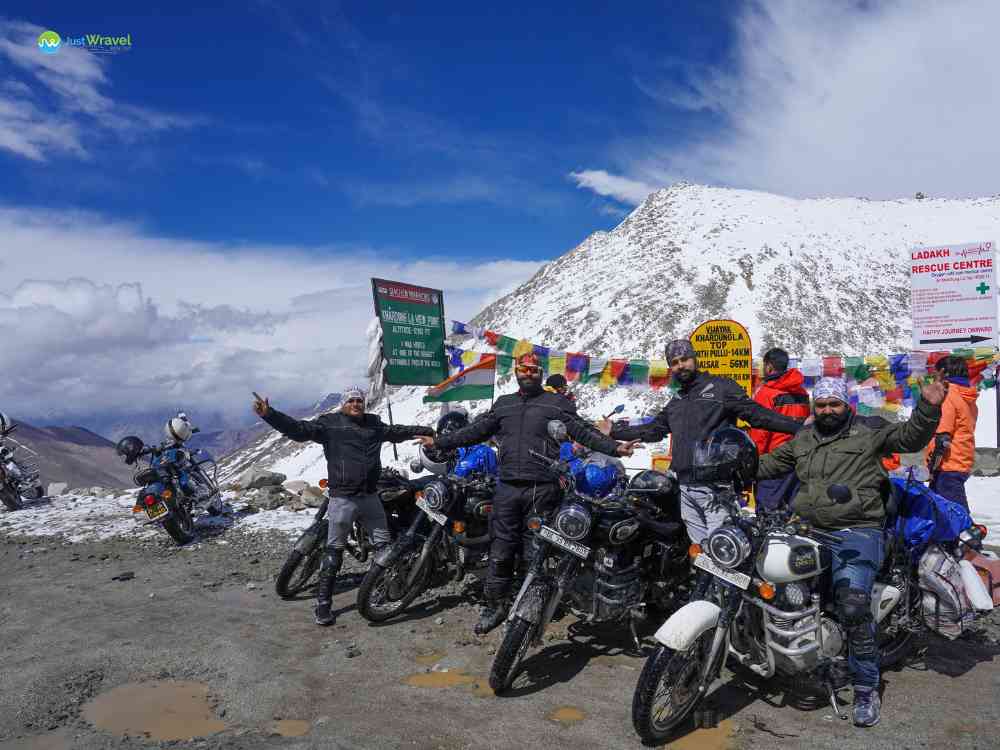 As we live through life, we keep making memories. A road trip is the best way to make new and adventurous ones. Ladakh is a paradise for people on a road trip. Even if it's your first road trip, there are many easy routes you can choose to experience Ladakh. Besides it also gives you the chance to tell the best road stories. The most memorable tales are usually the ones with funny encounters with locals or amusing anecdotes of times they had to push their limits as a traveller.
Road trips give you a chance to be the #1 narrator in your crew. These stories will be encounters you can share for years to come, contributing to your life and also those around you!
SUGGESTED READ: BEST PLACES TO VISIT IN LADAKH
Meet New People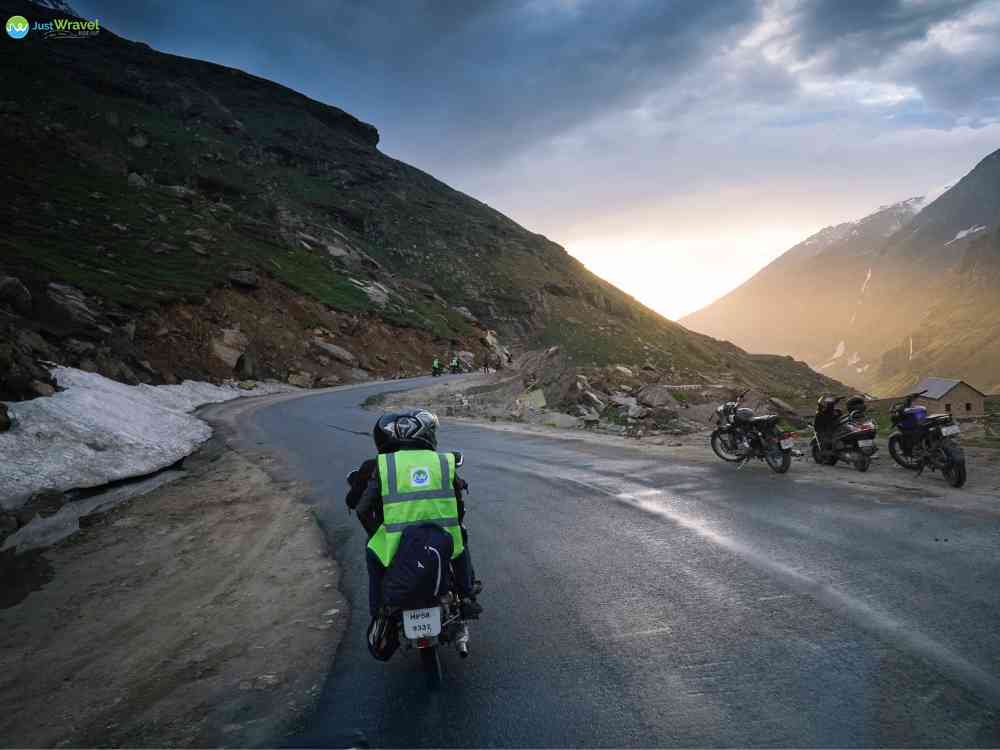 On a road trip, you will either meet different people and take a look at their perspectives or find like-minded people and bond over the same perspective in life. Either way, it's a win-win situation.
If you're travel-hungry, you are likely to meet people who share a love of adventure and exploration like you. When we go on a road trip, what is better than finding people to feed our fire for road trips? 
WANT TO EXPERIENCE THE MAJESTIC BEAUTY OF LADAKH BY YOURSELF? CLICK HERE TO BOOK!
Bond With Friends And Family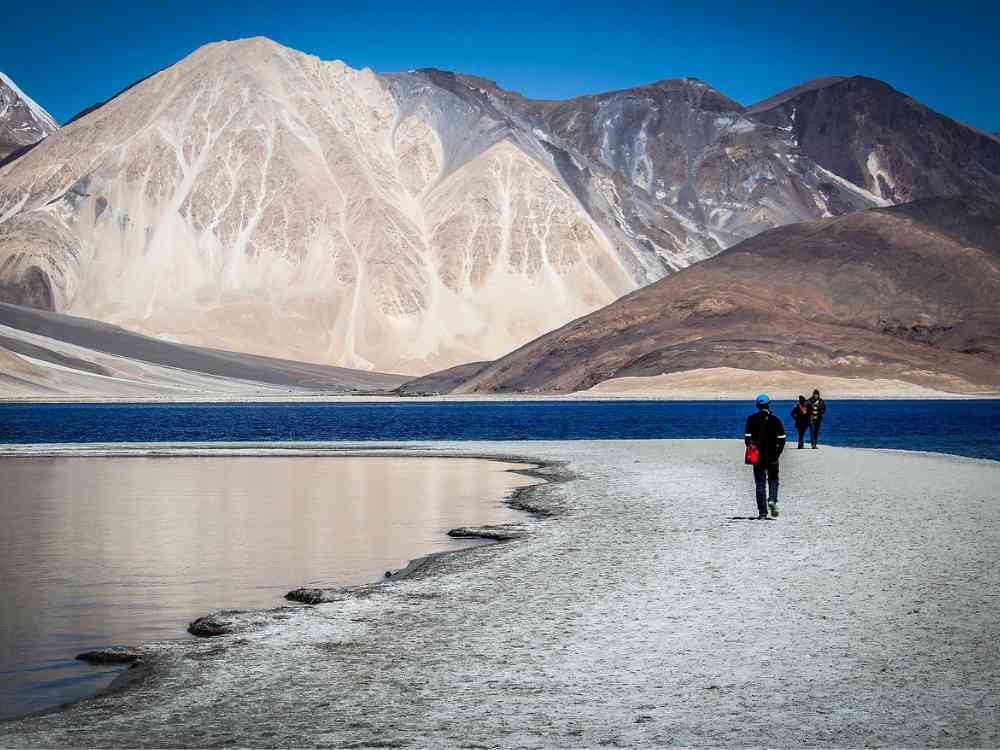 As time flies and we get older, our work and personal life take up most of our time and attention. Eventually, we slowly drift away from friends. A road trip is a perfect way to reconnect with friends and family and relive the 'Good old' days'. Listening to old school music, sharing new stories, recalling old memories is exactly what a soul on a road trip needs.
It's time to ride out towards your dream trip!!!!!