"If there is one thing that a job can't teach you and travel can, is an overview of what life actually is!"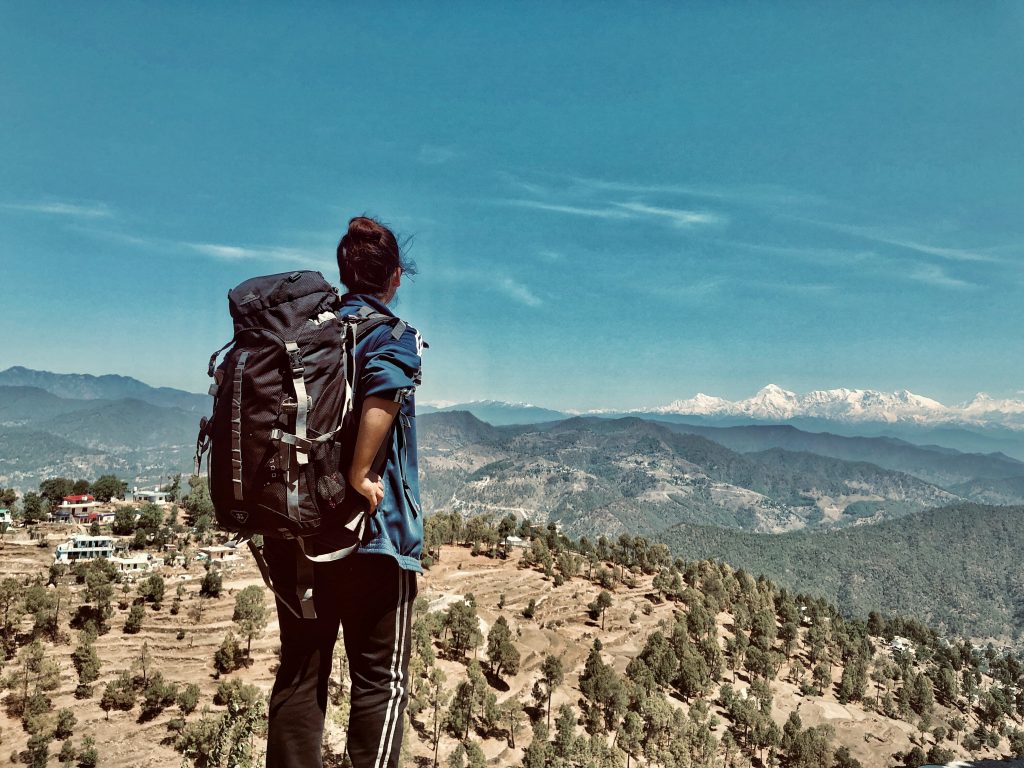 Hailing from the armed forces background, moving was the only constant. A dwelling factor that led my passion for travel to evolve. Landing a corporate job right out of college was an anticipated move! A year and a half into it, my hunger for travel overpowered the notion of having a job and its importance.
While there were technicalities that I learnt, there was always a void that I felt. In the search for answers, I resigned from my job and decided to travel through the mountains in the North of India.
For three months, I only travelled, discovering villages and towns that I had only heard of. A solo woman traveler was a new concept in India back then! I needed to comprehend why people from overseas, chose to travel here.
In doing so, I met a lot of locals and learnt about their way of living. The hardships they had faced and how they overcame them. I understood how it is to live in the mountains with limited supplies. Unraveled the challenges implicated by the urban sector here.
With no itinerary, I took each day as it came. Experienced what life outside a job in the corporate sector with a safety net is like. There were many realizations on the philosophical front!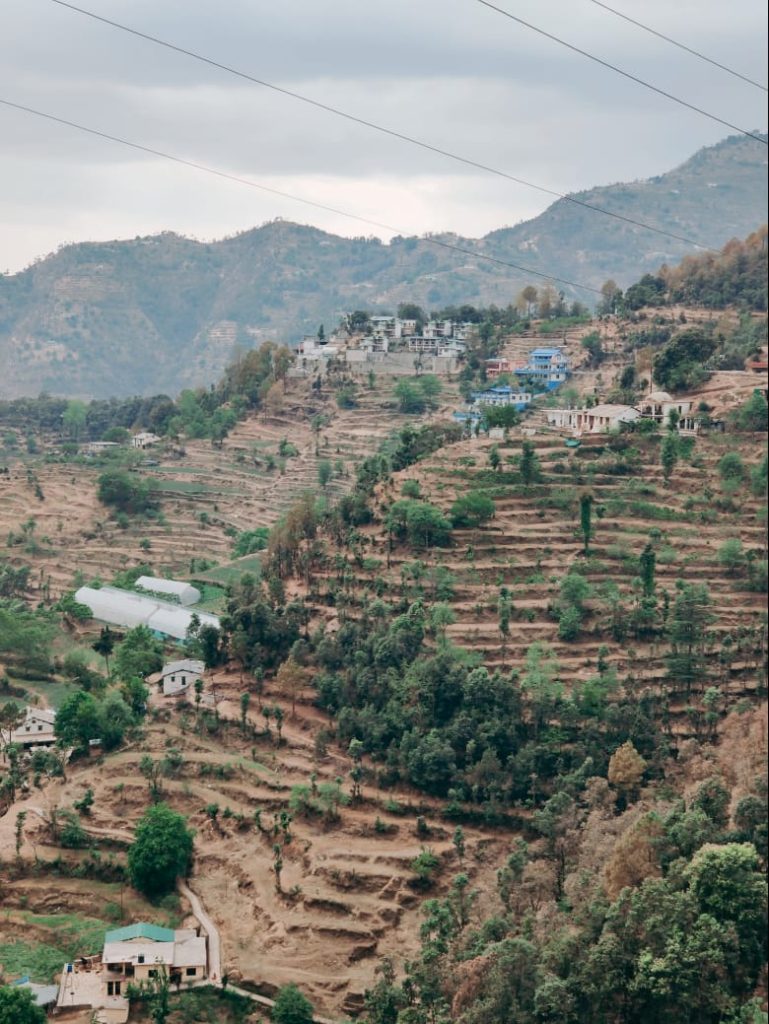 What does traveling teach you, you may think? Traveling helped me be identify my individualism. Being a people's person, helped me align with the industry I chose to work with next. I decided to pursue a career in hospitality. On the day of my interview, while there were tons of questions that I faced, there was one that till date takes me back!
"You've been traveling for the past three months. How do you think that is going to help you get this job, considering it's a break in your resume?" For some reason, this point got me defensive.
"One can always learn the nuances of a job. You can build on your skills and develop where you lack. If there is one thing that a job can't teach you and travel can, is an overview of what life actually is! The more people you interact with, the more you learn. The confidence you gain, always figuring a work around, being street smart. You can't learn that sitting within four walls!", was my response.
The expression on the other side was somewhat anticipated. However, it also made me realize that these things are wholly true.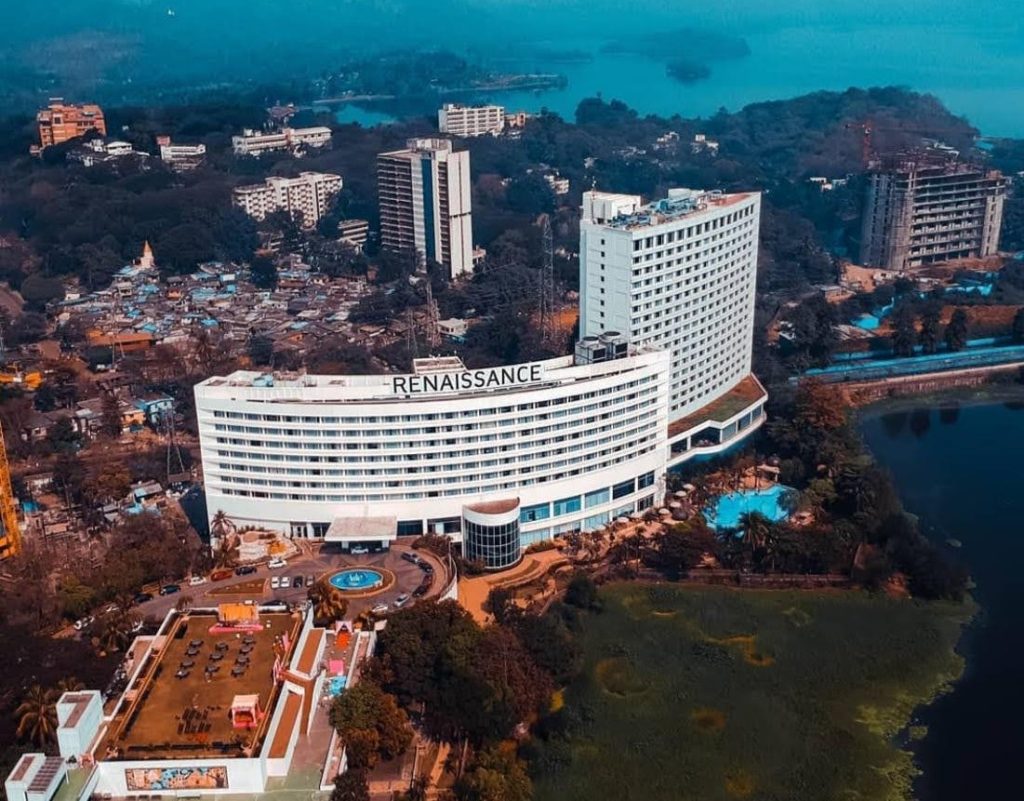 I landed the job and worked for a tenure of three years. While the industry taught me the nuances of the job, the Marriot team made magic happen. It isn't about the place, it is about the people. Working on the mantra of my manager, "Marketing Promises, Operations Delivers", time flew!
The pandemic brought about a fresh realization, on the personal and professional front. I realized that the Work From Home option was a suitable one. It allowed me to pursue my career, while also curbing my travel cravings. Who would have thought my dream could turn into reality.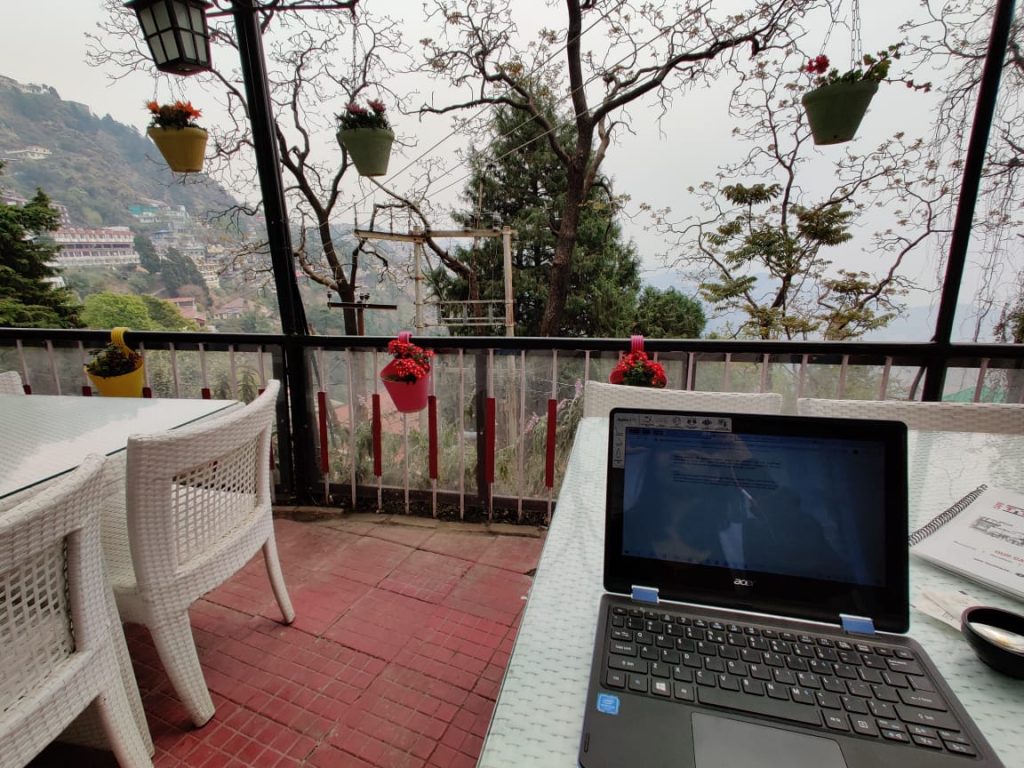 Today, I sit amidst the mountains, overlooking serene valleys and working alongside. Contend! Not only am I able to focus on my full time job, I have been able to pull off freelancing and internships as well. All of it, along with traveling!
What we all need to remember is, we earn for a living – we need to let our passion drive our paths of life. What we fail to realize is, our job is a part of our life and not life itself.
Traveling is that eye opener which allows you to self reflect! Don't be afraid of the consequences, embrace the now. Let travel teach you what a job can't.