Some places are so remarkable that you just can't overcome the vibes. Well, there are many reasons to visit. With the mountain ranges of Kanchenjunga 8,586m in height and 315 km long Teesta River, Sikkim shouts out for having one of the best Landscapes in India.
This doesn't end here, Sikkim also counts for having approximately 5000 species of flower and 1300 (approx) species of animals.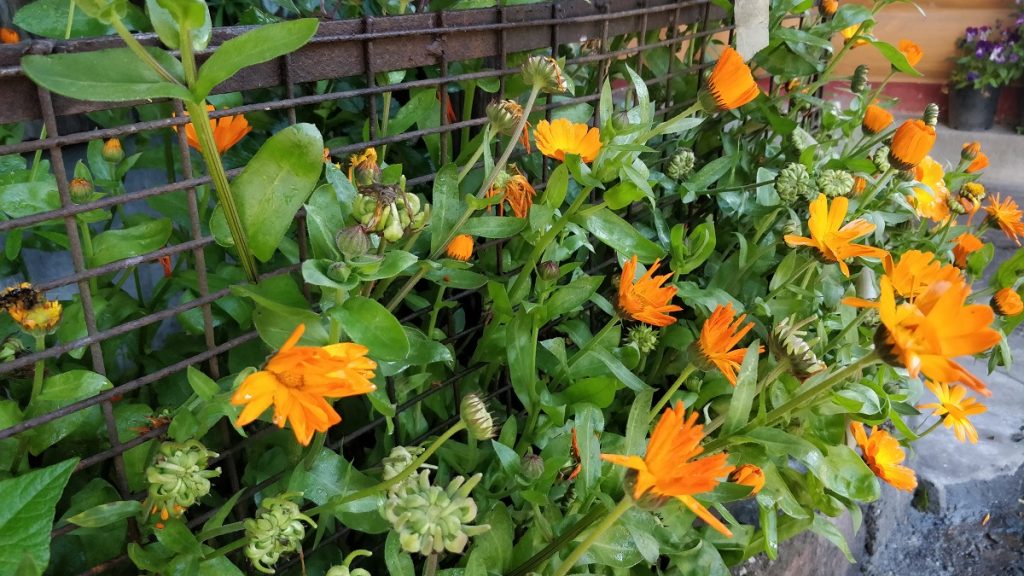 Sikkim lies in the north-eastern part of India sharing International Borders with Tibet, Nepal and Bhutan And a National border with West Bengal.
Hinduism and Buddhism are the two main religions followed by the people of Sikkim. If we trace back the history of Buddhism in Sikkim it is linked with the Guru Padmasambhava, the great Buddhist saint who visited Sikkim in the 8th century and by then the Sikkim got influenced by Buddhism. This is one reason you will find a lot of beautiful monasteries all around.
Now lets see which are the Top 10 places to visit in Sikkim.
1- Gangtok –
Gangtok is the capital of Sikkim and is the most important place to visit in Sikkim. Every package includes this place irrespective of what sort of tourist you are. Gangtok is no doubt the gem of Sikkim with snow-capped mountains where you can witness the most beautiful sunrise.
If you're someone who's looking for some breathtaking shots then this place is heaven. Gangtok tops the list of places to visit in Sikkim,for tourists who wish to visit Buddhist pilgrimage sites. Other than that, Be it a trekker,hiker,or any other adventure enthusiast Gangtok has it all.
Gangtok also acts as the place wherein you get permits to visit North Sikkim or Nathula pass
Nearby Attractions-
River Rafting in River Teesta
Mountain Biking
Cable Car ride
Visit MG Road for shopping
Visit Namgyal Institute of Tibetology
How to reach?
Air- Bagdogra Airport, 124 km away.
Railway Station – 148 km away, New Jalpaiguri in Siliguri
2- Lachen –
It is a town in north Sikkim located at a height of 2750m. Lachen means Big Pass. Earlier it was not as popular as other destinations but later Sikkim Government promoted it as a tourist destination. The serene environment of Lachen is unique as compared to the other destinations of Sikkim, warm welcoming natives, typical local food and its Tibetan culture is what makes Lachen unmatched.
Often it is considered a grassy valley due to the presence of conifer and different variety of Rhododendrons.
If you are a trek lover, then you can opt for a trek to Chopta Valley and Green Lake. And if you are a Peace lover then you can visit the Lachen monastery, one of the oldest monasteries built-in 1858.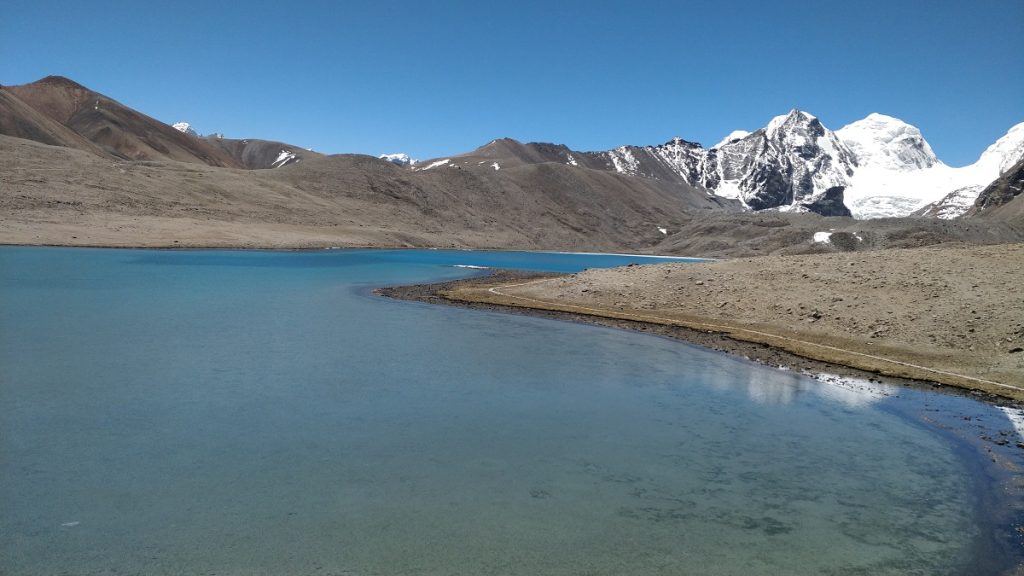 Nearby attractions-
Gurudongmar Lake
Kanchenjunga National Park(UNESCO world Heritage Site
Handicraft Centre of the city
How to reach?
Air- Bagdogra Airport (200km approx)
Land- Lachen is around 107 km from Gangtok,you can opt for private transfer
3- Lachung–
It is a village close to the Tibetan Border, 120km away from Gangtok. This place is frequently visited by tourists. Lanchung village is divided by the Lachung River. It is often called the sleepy green hamlet because of its lush greenery all over.
Here you can witness fruit orchards and in numerous wildflowers while strolling here and there. The best time to visit Lachung is either October or from April-June. No doubt Lachung is most picturesque village of Sikkim and therefore one of the top places to visit in Sikkim.
Nearby Attractions-
Rhododendron Sanctuary
Trek to Zero Point
Can further go to Katao Valley
How to reach?
Air- 195 km from Bagdogra
Land- via North Sikkim Highway from Gangtok
4- Nathu La-
It is a mountain Pass (La means Pass) at a height of 4,310m making it one of the highest Motorable roads in India. Nathu la connects Sikkim to the Tibet Autonomous Region in China. Diving into history it was once an ancient Silk Route.
After the Indo-China war in 1962, the pass was closed. But then, 44 years later, the pass was opened once again in the year 2006. And since then it encounters tourists every year. Nathu La is not something to just see, rather the overall journey is what makes it special and enlist into the top 10 places of Sikkim.
Point to remember here is Only Indian Nationals are allowed to visit,with prior Permissions(permits) that can be arranged by any agent.
Nearby Attraction-
Tsomgo Lake
Baba Harbhajan Singh Memorial Temple
How to reach-
Air- Bagdogra Airport, approx 178 km
Land- 54 km east of Gangtok.
5- Pelling-
Pelling is a beautiful small town nestled at the foothills of Mt Khangchendzonga. Pelling is believed to be the first capital of Sikkim. This mesmerizing town is a home to some exotic natural beauty like The Changey, Rimbi and Khangchendzonga waterfalls, and the Khecheopalri Lake, also known as the Wishing Lake is sacred to both Hindu and Buddhist.
You can stroll around the impressive garden and also witness the beauty of rustic colourful villages. It is open for tourists both in summer and winter season.
Pelling has to be one of the must visit places in Sikkim.
Nearby attraction –
Rimbi Waterfall
Wishing Lake,Khecheopalri Lake
Sangachoeling Monastery
Singshore Bridge,The Highest Bridge In Sikkim
Darap village
How to reach?
Air- Bagdogra Airport (142km)
Land- Geyzing Town (west sikkim) to Pelling in shared jeeps takes approx 30 min. Pelling is well connected with Gangtok, Siliguri and Darjeeling.
6- Yumthang–
Yumthang is a famous valley in North Sikkim, popularly known as Sikkim Valley of Flower and is situated at an altitude of 3575 m. You think of any natural wonder and this place will offer you undoubtedly!
Thousand varieties of flowers, meadows, lofty mountains, pristine rivers are all that makes it special. If you want to relax your mind from the hustling-bustling of the city then this place in Sikkim is a must to visit.
One of the best parts about Yumthang valley is it remains stunning throughout the year. However in monsoon it becomes inaccessible. Yumthang being close to the Indo-China border, you need permits to visit this valley which you can easily get from Gangtok.
You can check few reasons to visit Sikkim ( link)
Nearby attraction-
Shingba Rhododendron Sanctuary
Yumthang Hot Spring
Fishing, in the Yumthang Chu and Puniya Chu river.
How to reach?
Air- Pakyong Airport(only if it is connected with your city else Bagdogra Airport)
Land- 25 km away from Lachung via Car
7- Namchi-
It is a city in south Sikkim. Namchi stands for Sky (Nam) High (Chi) in Sikkim language. Due to its picturesque location, Namchi is a fast emerging tourist destination in Sikkim. Standing at a height of 4300ft Namchi is one of the less crowded towns in Sikkim. Namchi is known for its religious and cultural tourism in Sikkim, this is one reason why Namchi is called the Culture Capital of the State.
Samdruptse Hill also called Wish fulfilling hill is about 5km away from Namchi has a giant statue of Guru Padmasambhava ,45m tall. This is a major highlight of Namchi,making it one of the top 10 places to visit in Sikkim.
March-June and October-November are the best months to visit Namchi.
Nearby attraction-
Samdruptse statue
Chardham temple
Namchi ropeway
How to reach?
Air- Bagdogra airport (4 hours drive,104km approx)
Land- Namchi is well connected with Gangtok , Pelling and yukosom through NH 31A
8- Rumtek Monastery-
24 km away from Gangtok the most renowned monastery of Sikkim, Rumtek Monastery is also known by the name of Dharmachakra Centre. It was built in 16th CE by the 9th Karmapa Wangchuk and was renovated later on by the late 16th Gyalwa Karmapa. This monastery is the hub of tourists.
Rumtek Monastery depicts the Buddhist Culture, it also demonstrates the Tibetan architecture. You can find some of the rarest Buddhist religious objects here, that can be found nowhere in the world.
The golden stupa is the major element that makes this monastery more special and beautiful. Also there you can find the statue of Lord Buddha along with the Pictures of Dalai Lama.
Visiting Hours- 0900 hrs – 1800 hrs, everyday
Nearby attraction-
Botanical Garden
Shiv temple
Hanuman Tok (1 hr drive)
How to reach?
Air- Bagdogra Airport (127km)
Land- via NH31A
9- Zuluk-
Located at a height of 10,000ft in the lower Himalayas Zuluk is a small village in East Sikkim. This route was earlier used as Silk Route by the Chinese to enter India and sell Silk and was also a famous trade route in the earlier days.
This Paradise village is far away from the crowd and chaos. Homestays in Zuluk is highly recommended to experience the serene beauty of this hamlet. This place is so beautiful that you can definitely call it a masterpiece of Nature's Art. The Zuluk zig zag road will be the best travelled road with around 32- Hairpin like turns which offers the breathtaking view of East Sikkim. The terrain , zig- zag roads makes it one of the top places to visit in Sikkim.
Nearby attraction-
Kalipokhri Lake
Lungthang
Thambi view point
How to reach?
Air- Pakyong Airport(only if it is connected with your city else Bagdogra Airport)
Land- well connected with Gangtok, 90km away.
10- Yuksom-
It is a historic town in West Sikkim. Yuksom' literally means 'the meeting place of three Lamas'.
Yuksom is considered as a holy town enchanting the Almighty, the one who created such beauty. The speciality of this place is you get the best view of mountains which you cannot get from anywhere. If you are an adventure enthusiast and a trek lover then this is the place from where the trail to Kanchenjunga base camp starts. The expedition can be completed in 11-12 days.
March to June and September to October is the best time to visit Yuksom.
Nearby attraction –
Khangchendzonga National Park
Tashi Tenka Monastery
Khecheopalri Lake
How to reach?
Air- Bagdogra Airport (170 km)
Land- 5 hours from Geyzing
So, whenever you are planning to visit Sikkim make sure that you visit these Top 10 places in Sikkim.
Similar Blogs :
Contributed By – Shiza