Where do you want to trek in 2022? Each year trekkers and travel enthusiasts have some aspirations and hopes to scale big peaks and trek amidst beautiful valleys.
Trekkers have been looking for opportunities to trek since most of 2020 hasn't been ideal to them and also the rest of the world in terms of travel and exploration.
So we sat down with our trek experts and have meticulously listed out "7 treks to do in 2022" that you should do either solo or with a group.
Curious as to what these treks are? Well, you just have to sit in your cozy spot and give this blog a good read and leave the rest to us.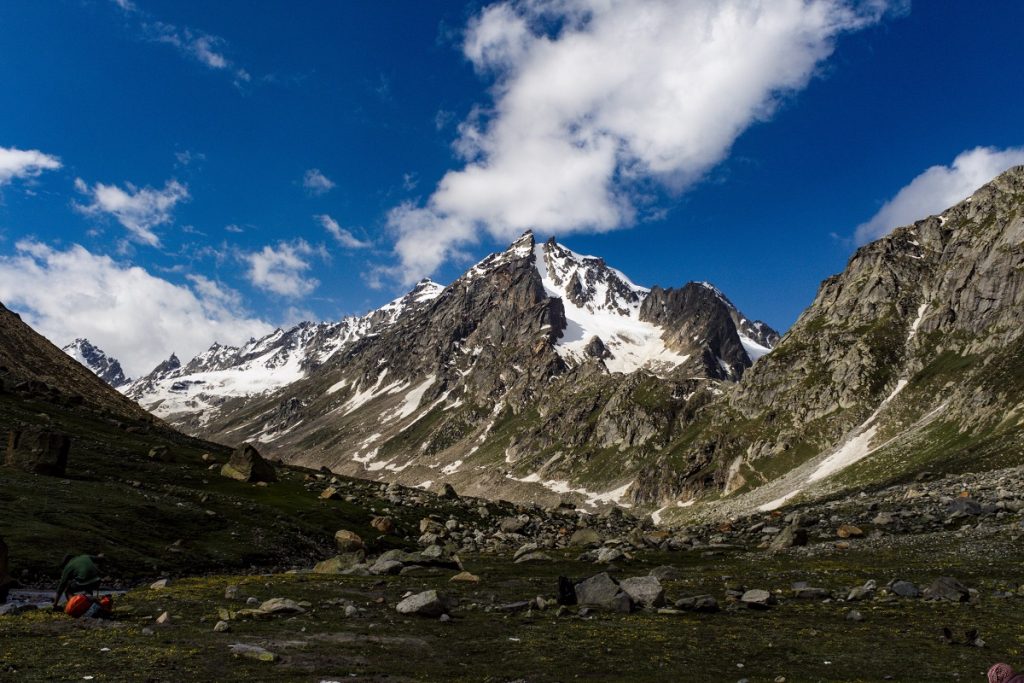 This trek is one of our absolute favourites and we dream of it even after having been here multiple times.
The trails of Hampta Pass Trek will take you from the lush green landscapes of Kullu Valley to vast barren landscapes of Lahaul & Spiti Valley.
This change in scenery is so dramatic that it is surely going to make your jaw drop, and as always there would be Himalayan mountains and majestic peaks ushering you throughout.
The peak altitude that you would achieve during this trek is 14,100 fts, when you would drive towards Chandratal Lake.
Call it a dream or surreal reality, Chandratal Lake with its varied shades and hues of blue would take all your tiredness away when you finally reach here. It is also known as the "Moon Lake" because of its crescent shape.
There would be many majestic peaks that you would be witnessing while trekking the trail, such as the CB-12, Papsura Peak, Indrasan Peak amongst others.
We would rate this trek as a moderate one on the grade of difficulty level and even beginners can go for this trek. It takes 5 days to complete this trek and you would be covering a total distance of 25kms.
The best time to go here would be in the months of mid June to October. So what are you waiting for? Make sure Hampta Pass is on your 7 treks to do in 2022.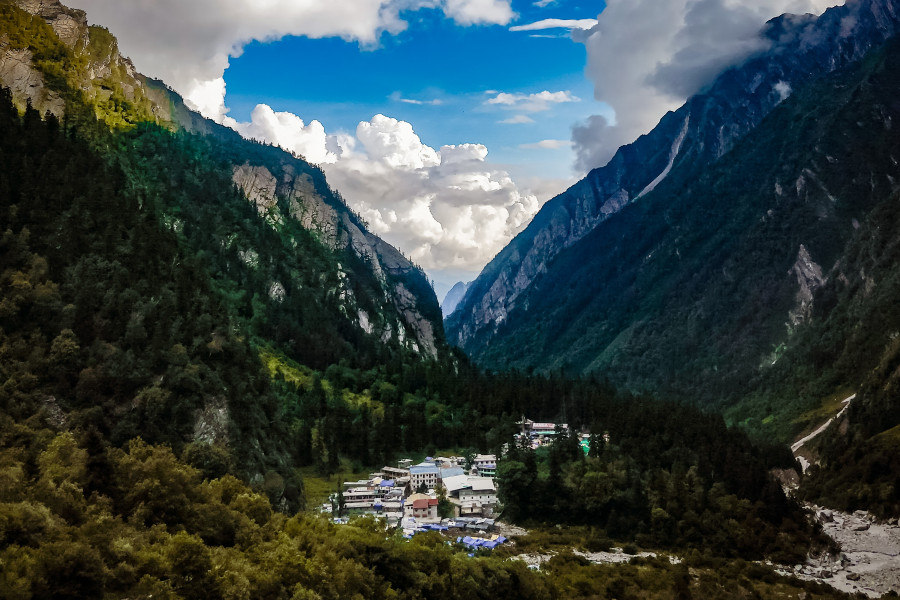 One of the most popular treks of the Himalayan region, Valley Of Flower trek is based in Chamoli District of Garhwal, Uttarakhand.
This trek is perhaps the most beautiful trek you would ever do, and hence it makes it to our list of 7 treks to do in 2022.
The trail would take you around the vicinity of the Nanda Devi Biosphere Reserve and you would be witnessing something that you wouldn't have before: amazing alpine wildflowers in full bloom.
Some varieties of alpine flowers that you would be seeing here are Brahmakamal, Blue Poppy, Cobra Lily Anemone, Geranium, Marsh Marigold & Primula.
There are also multitudes of wildlife that reside here in the Nanda Devi Biosphere Reserve such as Brown Bear, Himalayan Black Bear, Snow Leopard, Red Foxes, Himalayan Tahrs, Musk deer and Monals.
And at the end of the trek, there awaits a sacred place called Hemkund Sahib, which is the highest located Gurudwara in the world at the height of 15,200fts above sea level.
This trek is 38kms long and takes 6 days to complete and an ideal starting and ending point would be from Haridwar. On the difficulty level grade, Valley Of Flower trek stands at moderate.
First time trekkers need to be wary of slippery trekking trails as this trek takes place during monsoon season. For an amazing experience, make sure you trek during the months of mid July to mid August when the flowers are in full bloom.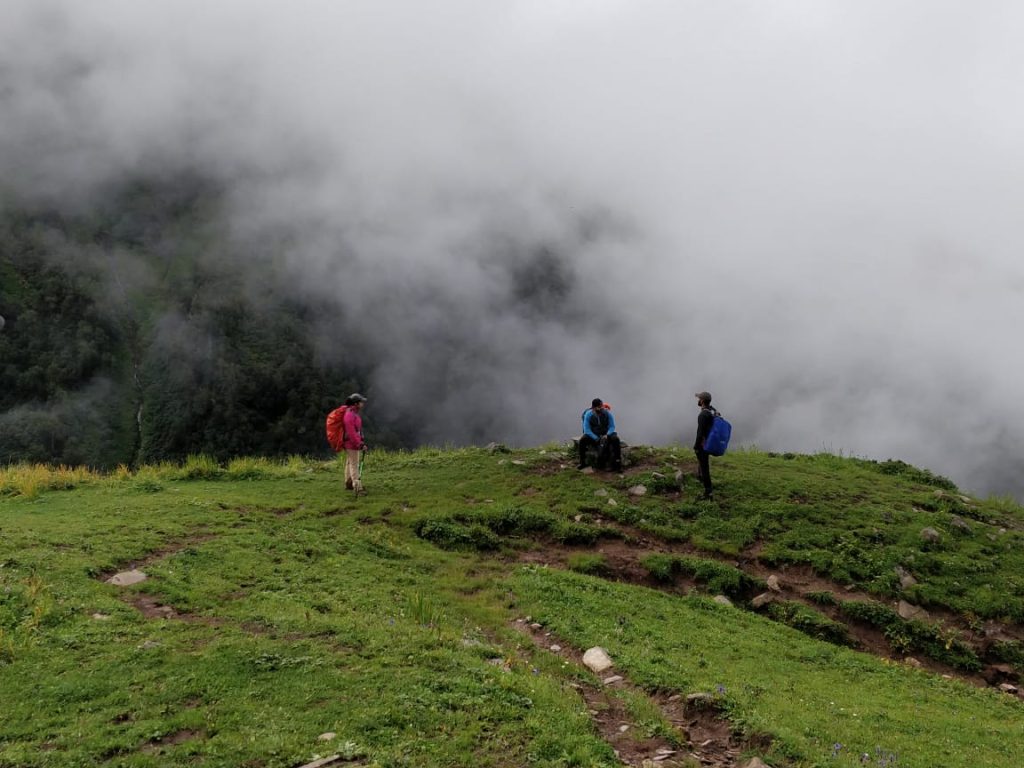 A unique trek in Himachal Pradesh, the trail takes you through the green grasslands and meadows to the lofty peaks of the Himalayas.
According to legends, this is the place where the saint Maharishi Bhrigu meditated thousands of years ago, hence the lake was named after him. The lake never freezes completely, and as believed by many, is due to the sacred nature.
You will encounter green meadows in just under thirty minutes of the trek, and it will surely bring the mental image of green rolling meadows and pastures of Switzerland.
And within three days, you will be reaching the height of around 14,100fts, and you will witness one of the best Himalayan views consisting of Dhauladhar and Pir Panjal ranges.
The trek starts and ends in Manali and the best time to go for this trek is during late May to October. However, we would suggest you skip the months of June and July, as due to heavy rainfall, landslides and other calamities are more probable to occur.
It is one of the best treks in India for beginners, and we highly recommend it for 7 treks to do in 2022, the difficulty level being moderate.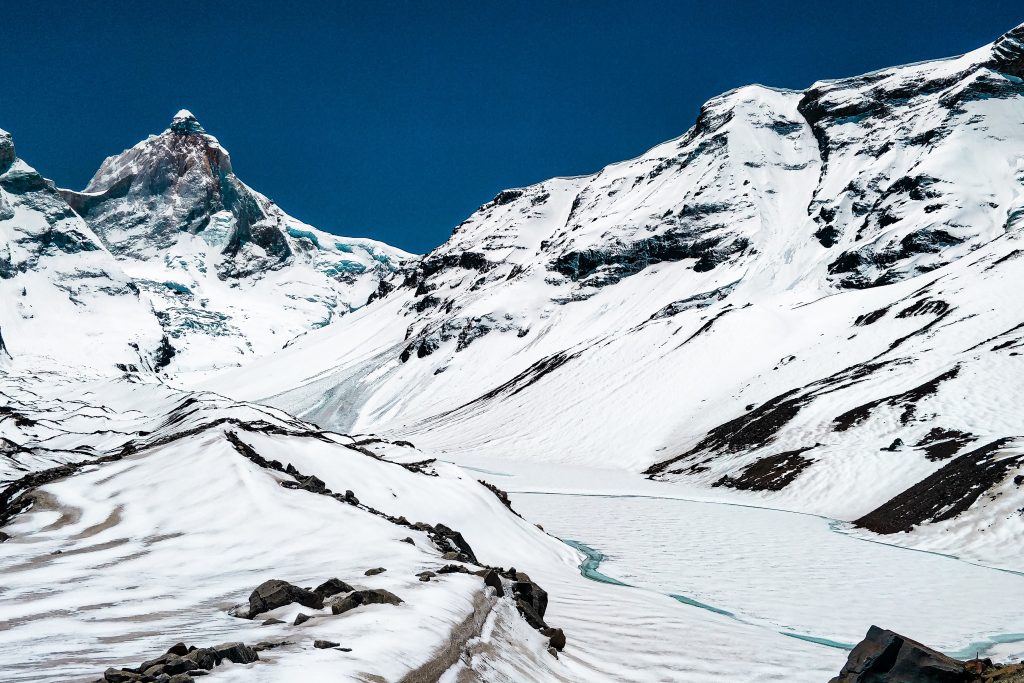 Want to seek a thrilling, adrenaline fuelled adventure? If your answer is yes, we would suggest you go on a trek to Kedartal.
This trek is not an easy trek, and is for those who have a considerable amount of Himalayan experience, and we would rate this trek difficult on the scale of difficulty level.
Kedartal is also known as Shiva's lake, and has a stunning emerald coloured water which looks surreal. Kedartal comes under those lakes which are amongst the world's highest located alpine lakes.
While on the trek, you will get to witness mammoth mountain peaks such as Mt Thalaysagar, Mt Bhrigupanth, Manda Parvat, Mt Jogin, Mt Gangotri.
The trekking trail would take you to the remotest regions of India, where you wouldn't see a single human being for days.
That said, this trek is not a piece of cake whatsoever. Your trek starts from the altitude of 11,000fts and maxes out at around 16,000fts. The trail is challenging and will rattle you to your core while crossing boulders and steep rocky slopes.
So if you have garnered some experience of Himalayan treks like Kedarkantha, Dayara Bugyal, Hampta Pass, you should definitely go for Kedartal Trek to test your mettle and cross a checklist off of your 7 treks to do in 2022.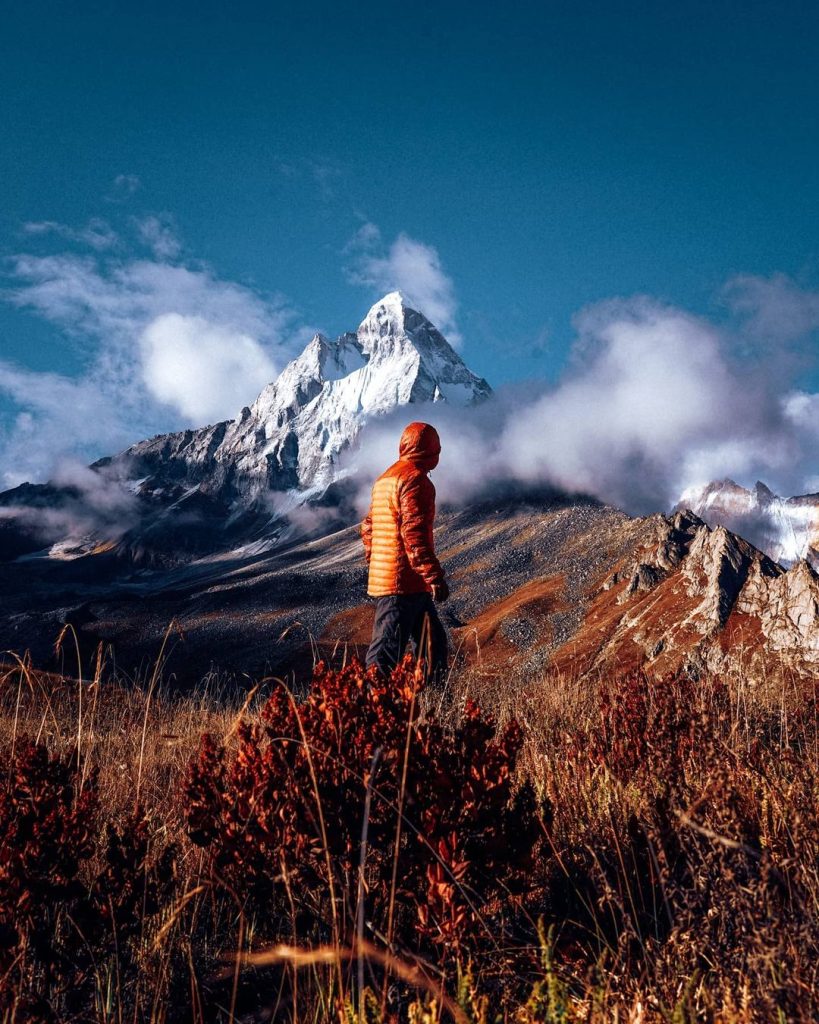 This trek takes you across one of the sacred sites for Hindus, known as the Gaumukh (cow's mouth), from where the river Ganga originates.
You trek to Gaumukh Glacier, which is said to be the source of Ganga River.
Gaumukh Tapovan Trek is not really a popular trek amongst the trekking community of India, but if you choose to go on this trek you will be surprised to see many Himalayan marvels that are in store for you.
You will be greeted by the peaks of Bhagirathi and Mt. Shivling on this trek, the magnificent beauty of these peaks will surely leave you awestruck.
Throughout this trek, you will experience peace amidst the gigantic peaks and serene landscapes. It will be a different experience for trekkers altogether.
We would rate this trek as moderate to difficult on the difficulty scale. April to June and September to October is the best time to go for this trek and experience spirituality along with achievement of trekking. Earmark this as one of the 7 treks to do in 2022, definitely not to be missed out on.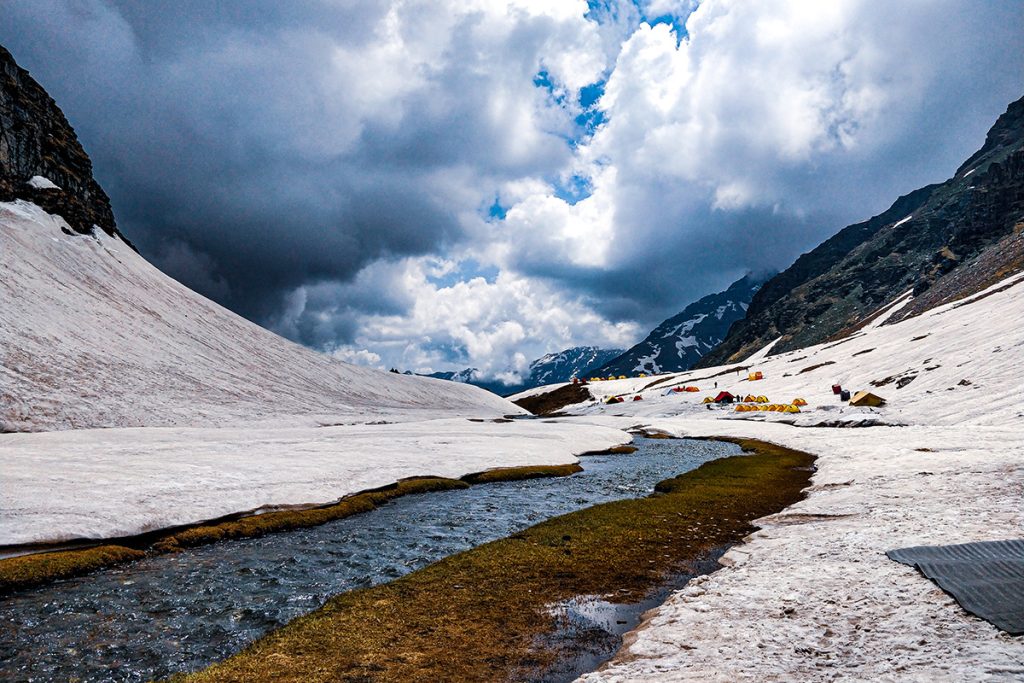 An ever favorite trek of the trekking community of India, Rupin Pass Trek makes it into our list of 7 treks to do in 2022.
A unique trek in its own right, it starts from Uttarakhand's Dhaula Village and ends at Himachal Pradesh's Sangla. There are multiple routes that can be taken before the trek to complete it.
You will be engulfed in stunning panoramic views of the Himalayas throughout the trek, and amidst all the mountains would be glaciers, icy and rocky terrains which would provide a good challenge to experience and novice trekkers.
A significant reason for doing this trek is that you can gain new and essential trekking skills during it. You should not compare the trek with other easy treks in India. During the trek, you will be required to use the ice axe and the trekking ropes, and will also learn how to slide on the snow. The snow bridges also require specific mountaineering and trekking skills to be crossed over.
We would rate this trek moderately challenging in terms of difficulty level, and the best time to go is from the months of May to October.
Looking for reasons to trek to Rupin Pass? Check out our blog which will give you ample reasons to plan your next trek to Rupin Pass.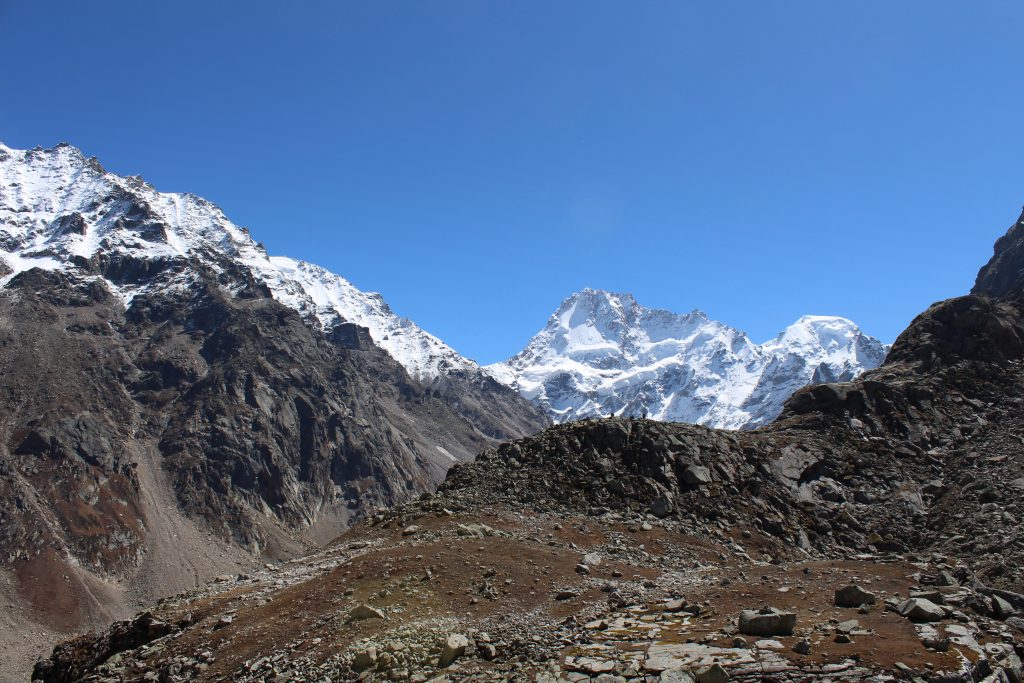 This trek can be called as the mother of all treks and we aren't even kidding.
Deo Tibba trek starts from Manali and it will take you to the enchanting forests of oak trees, pine trees, moraines, meadows accompanied with steep climbs.
Those who have set their sights on a challenging expedition, Mt. Deo Tibba is sure to fulfill their thirst for adventure, and would be a thrilling addition to the 7 treks to do in 2022.
If you are a lover of big mountain peaks, there would be no shortage of them throughout your trek. Peaks of Deo Tibba(6001mts), Indrasan(6220mts) would be gracing the Himalayan skies.
Glaciers of Jagatsukh and Deo Tibba would provide an ethereal feel to the landscapes you would tread on.
A challenging yet reading trek, Deo Tibba would require considerable outdoor and Himalayan trekking experience and we would rate this trek as difficult.
We hope that we have fuelled you inner fire to go on and achieve the summits of these treks. For more info you can check out our "Treks" section which will help you discover more treks to do in different parts of India.
For more information related to trekking and travel scenarios, trip updates and latest developments of other states and rest of India, you can join our Whatsapp group.