Do you know why Kheerganga is called so? There's a high chance that you didn't already know but in case you do, kudos to you.
Moving on to the tale of Kheerganga's birth, let's get into what actually happened as to which Kheerganga is formed. So, it all started on the day when Lord Ganesha and Lord Karthikey were challenged to a race around the world. They were fighting to determine which one of them had a faster vehicle.
Now, Lord Kartikey did a roundabout around the world while Lord Ganesha simply took a round of Lord Shiva and Devi Parvati.
Which in turn impressed both the gods and they were so impressed with Lord Ganesha that they acclaimed that from now on Lord Ganesha is the God who'll have to be served first in any kind of important prayers, whatsoever they be.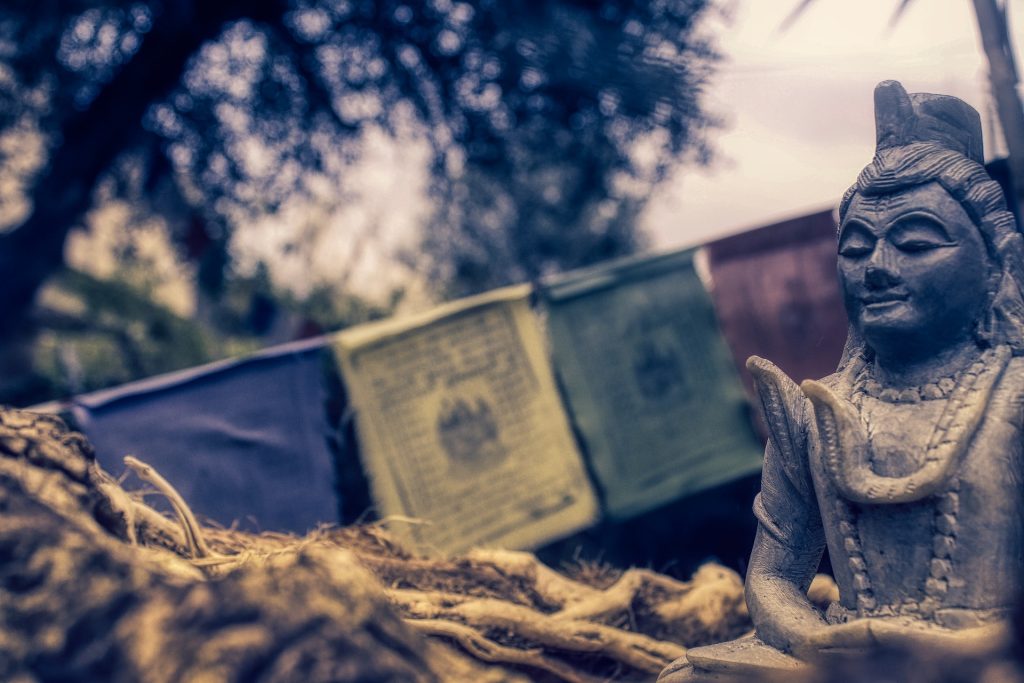 [Interested in Kheerganga Trek? Take a look by clicking here]
So, in conclusion, Lord Ganesha actually won without even participating in the race and this made Lord Karthikey go in a state of a conundrum. Due to which he decided to go into meditation all alone in the Parvati Valley.
But when Devi Parvati heard the news of her elder son going into meditation without much preparation, she got worried. To which she decided that for the sake of her elder son's fooding, she'll be having a river full of milk across the Parvati valley.
Now, Lord Karthikey did his meditation and through all that time, he had no problem with his appetite as hed a river full of milk, all to himself.
But when his time at Parvati Valley was over and he was about to move out, there was a problem. It's that the milk river or let's call it Doodh Ganga, which was the original form of Kheerganga, was still there. And in the upcoming 'Kalyug', it was most definite that it'll be misused.
So, in order to solve this problem, Lord Shiva called upon Rishi Parshuram and told him to take a look at the Doodhganga. To which, he immediately headed to the Doodhganga and observed the marvel himself. Also, he decided to make an offering to the god and himself too.
So, he poured some rice and other ingredients into a pot to make some kheer, an Indian sweet dish. And he used the milk from the river to prepare that special kheer.
But to his dismay, even before he could've taken a bite, the pot he was keeping the kheer in, fell down and got spilled into the Doodhganga.
This made the Parshuram immensely angry. As he started to show his infuriating side, the gods decided to go and stop him before anything happens.
So, when the whole bunch of gods came across Parshuram and asked him what's the matter? He replied that someone did this mishap on purpose and he did not like that a bit.
But Lord Shiva told him to take a deep look at the situation and actually check if there's something else at play? To which he listened and got into a state of deep meditation.
Upon doing that, he could clearly hear the laughing voice of Doodhganga who appeared to be a playful little girl. Now, it was clear that she did this on purpose but in a light-hearted playful manner.
Now, Parshuram got more infuriated and cursed the Doodhganga. He announced that she would be called Kheerganga from now on, taking away her identity. Also, he sealed her away for the whole kalyug.
He also claimed that during the Satyug, she would have to appear back. But before that, she had to be in hiding. This is how Kheerganga was created out of chaos and formed into what we see today at the Parvati valley.
Did you happen to like the story? Tell us in comments and don't forget to share it across your friends.