When it comes to the pristine Spiti Valley, a lot of people are still unaware of what this winter wonderland holds in its embrace. Although in recent years, the valley has managed to become a part of every traveler's bucket list, there are a lot of doubts travelers have in their minds. We thought we'd compile a list of all the frequently asked questions about Spiti Valley and answer them once and for all.
Whether you're planning a trip to Spiti Valley or are just curious to know more about The Middle Land, we've got you covered.
Spiti Valley FAQs answered:
1. Where is Spiti Valley located?
Spiti Valley is a cold desert mountain valley nestled in the midst of Himalayas. Surrounded by majestic mountains, it is located in the north-eastern region of Himachal Pradesh.
The valley is one of the least populated regions in India and is part of the Lahaul and Spiti district.
Spiti Valley is separated from Lahaul by the iconic Kunzum Pass.
2. What are the best places to visit in Spiti Valley?
Spiti Valley is a treasure chest with many hidden gems in its embrace. A road trip to Spiti allows you to explore some of the most beautiful villages of Himachal as well. One of the most common Spiti Valley FAQs that people ask is about the places that people get must visit. Here are some places that you simply can't miss:
1) Chitkul: The last Indian Village with the cleanest air in the entire country. This tiny hamlet is quite literally a breath of fresh air.
2) Kalpa: With a breathtaking view of the Kinner Kailash peaks, apple orchards, serenity, and the suicide point that gets your heart beating faster, Kalpa is one of the places you simply can't miss while on a trip to Spiti valley.
3) Khab: The confluence of the Spiti and Sutlej river form a commune in the heart of Khab, with the Reo Purgyil in the backdrop forming a landscape that looks like a dream.
4) Nako: A quaint village, Nako with the serene Nako Lake and Nako monastery is the embodiment of peace.
5) Pin Valley: Famous for its wildlife reserve, diverse flora, fauna, and lush green forests, Pin valley is a nature lover's paradise.
6) Kaza: The commercial center of Spiti, Kaza is the bridge that links Spiti to its neighboring valleys and gives you a glimpse at the Spiti which is a blend of both modern and traditional customs.
7) Langza: The village of Gods, Langza is known for the abundance of fossils that are found here. The main attraction is 1000-year-old Buddha statue that overlooks the village as its watchful protector.
8) Komic: The world's highest village nestles in Spiti valley. It is a remote hamlet with less population and an abundance of peace.
9) Kibber: Although inhabited by humans, Kibber is a small village where you can still sight the rare snow leopard. It also acts as a beautiful viewpoint that offers a stunning view of the valley.
10) The Monasteries: Spiti has no shortage of quaint villages but what it is known especially for, are the centuries-old monasteries with their thangka paintings, murals, and relics of Buddha. Some of the most popular monasteries that you must see in Spiti valley are:
Tabo Monastery
Key Monastery
Kungri Monastery
Gue Monastery
Nako Monastery
Sakya Tangyud Monastery
Dhankar Monastery.
Suggested Read: Things to keep in mind before visiting Spiti
3. How to reach Spiti Valley?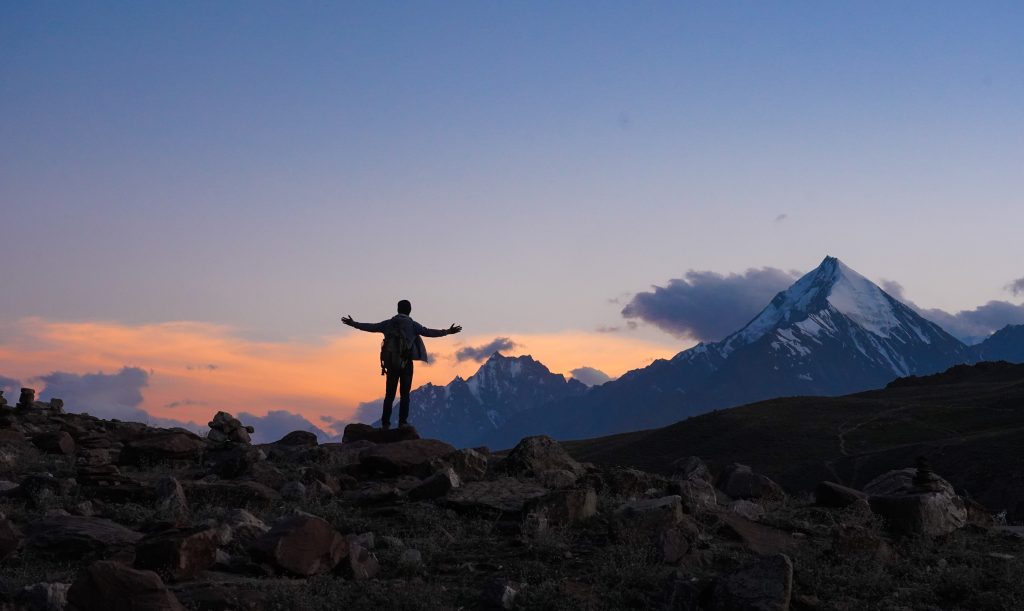 Spiti Valley cannot be accessed via trains or flights. You can only reach Spiti Valley by road.
There are two routes to reach Spiti Valley by road. One is via Manali while the other is via Shimla.
The Shimla route passes via Kinnaur valley and you get to traverse through the Hindustan Tibet Highway on this route. The distance from Shimla to Kaza is approx 419 Kilometers and it takes more than 10 hours for you to reach Spiti via Shimla.
The route map that you follow, starts from Shimla – Theog – Narkanda – Chitkul – Reckong Peo – Kalpa – Khab – Nako – Sumdo – Tabo – Kaza, finally reaching Spiti valley.
The other route to reach Spiti valley is from Manali where you get to traverse through the iconic Kunzum pass.
The route map that you follow on this route, starts from Manali – Atal Tunnel – Koksar – Chhatru – Batal – Kunzum Pass – Losar – Kaza.
The Manali route is shorter and also gives ample opportunity for adventure.
The distance between Manali and Kaza is approximately 200 Kilometers and it takes at least 8 hours for you to reach Spiti via Manali including the pitstops you might take.
The route from Shimla is accessible throughout the year except for a few months of heavy snowfall. The route from Manali can be accessed only from June to September.
Must Read: Best Places to eat in Spiti Valley
4. How to best access the Manali-Kaza-Shimla route for Spiti Valley?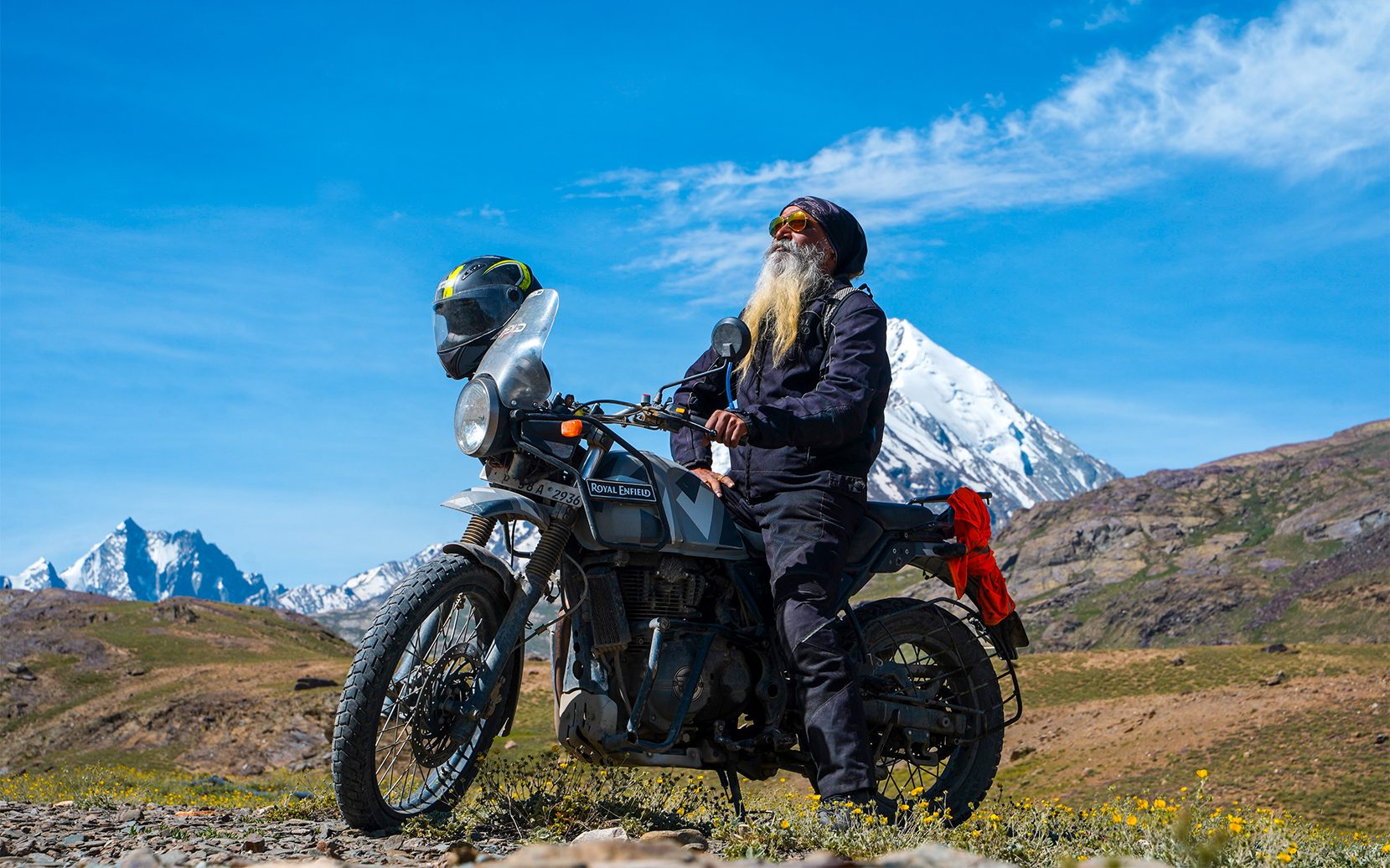 The Manali route is ideal for those who are looking for an offroading adventure. Starting from Manali, you will have to cross the Rohtang Pass/Atal Tunnel first.
After traversing through a stretch of 60-70 km you will come across a diversion at Gramphoo and taking a left turn from this diversion will lead you to Spiti valley.
Note that as soon as you make the turn, your off-roading adventure begins. As you'll start coming across dirt tracks and water crossings.
The roads are fed by glacial melts from the mountains, turning the dirt tracks extremely muddy. Although the roads are tough to drive upon, the Spiti river flowing all along and the sparkling glacier patches on mountains makes this journey mesmerizing.
If you are planning to do the complete circuit of Spiti Valley, it would be better to start from Shimla and end the tour at Manali. So, Shimla – Kaza – Manali route is the way to go. Your body will also acclimatize better. The gradual increase in altitude would help your body acclimatize better and so the journey would be more comfortable.
Suggested read: Must Have Food in Spiti Valley
5. Is it possible to explore Spiti Valley during the weekend?
If you're planning to visit a place as vast as Spiti valley, then you need at least 6 days to explore it. Spiti Valley is located at high altitude which means your body would need time to get acclimatized properly.
Including a buffer day in your Spiti valley itinerary is extremely crucial. Even taking the Manali route which is the shortest one to reach Kaza requires two days and then two more days for the return journey.
There is no way you'd be able to explore Spiti valley during the weekend. You'd be risking your health if you plan one and it's not worth it.
Recommended read: Spiti Travel essentials
6. What is the best time to visit Spiti Valley?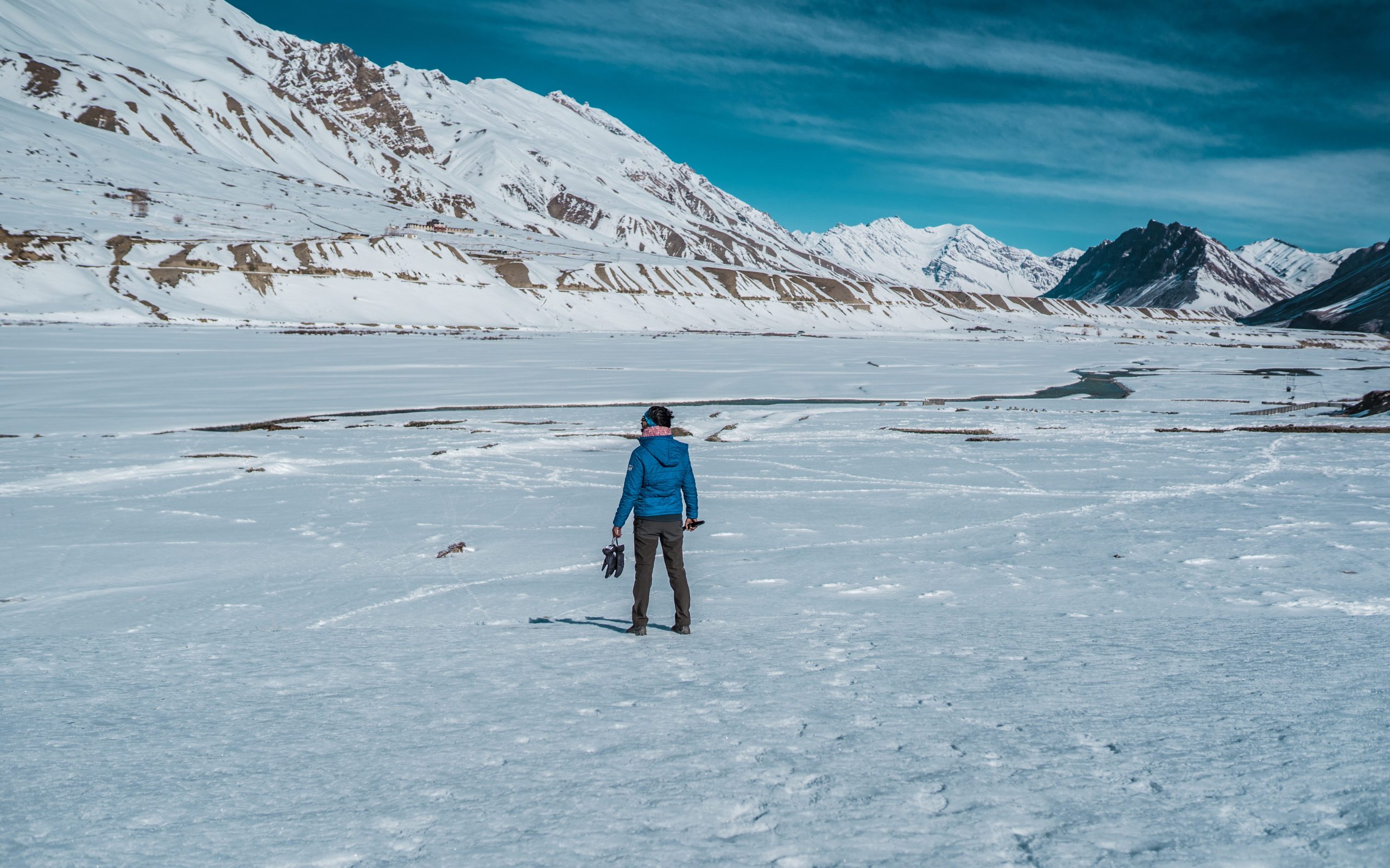 It depends on the kind of landscape you enjoy. If you're a snow lover and want to experience the winter wonderland that is Spiti Valley in all its glory, then the best time to visit Spiti Valley would be from the months of December to April.
For people who don't like being cold and just want to soak in the sun, then the best time to visit Spiti Valley would be from June to November.
The arrival of the monsoon rarely makes a difference to Spiti valley and the weather is extremely pleasant. You can also visit the pristine Chandratal lake during these months which remains frozen and is inaccessible during the winter season.
Suggested read: Winter VS Summer – Best Time to Visit Spiti Valley
7. Is it difficult to find ATMs in Spiti Valley?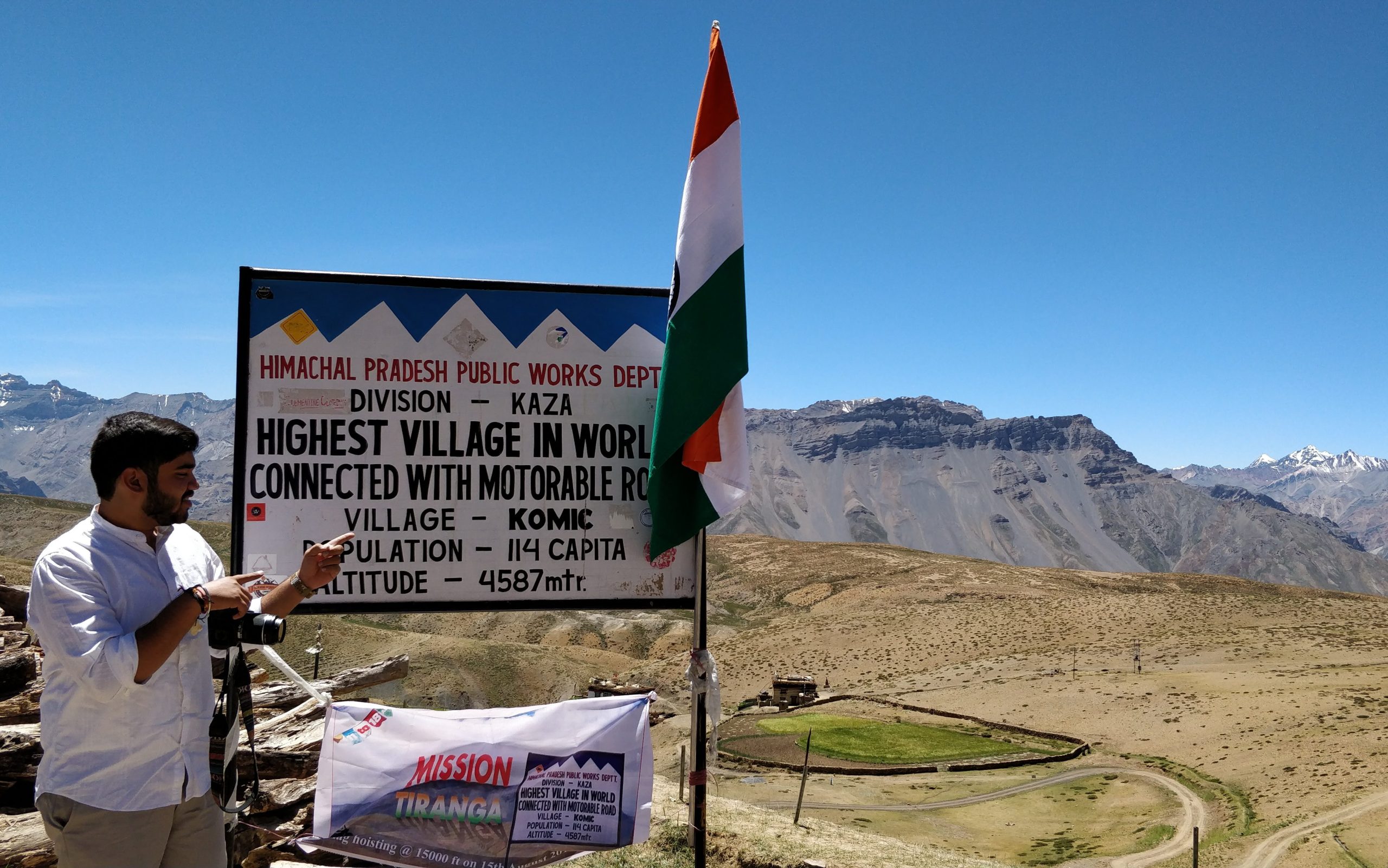 Because of its location in the Himalayan region, there is a scarcity of ATMs in Spiti Valley.
That is not to say that there aren't any working ATMs in the valley but during winters, it can be hard to refill the cash and there is no resort if there is a power outrage.
With that being said, the town of Reckong Peo has 7-8 ATMs. There is an ATM in Sangla and one in Kalpa. Beyond Kalpa, the most non-functional ATM is in Tabo. There is also an ATM at Kaza that works efficiently but does face issues of running out of cash sometimes.
It'd be best to carry extra cash when visiting Spiti Valley.
8. Do you need any permits to visit Spiti Valley?
Acquisition of permits depends upon your nationality.
Visitors coming from outside India need a permit to enter the Rohtang pass/Atal Tunnel from Manali. But you also have to present your passport number to the border police and the entire process will be completed within 5 minutes.
But if you are coming via the Shimla border then you will need to acquire permits in advance from the District Collectors Office in Shimla. You can also collect them from the District Collectors office in Reckong Peo after showing them your Passport and Visa.
No permits are required for Indians. When you head towards Kaza via Koksar, there is a check post where headcounts of travelers are taken for security reasons.
Inner line permits are required to visit Chandrataal and to enter Kaza if you are coming from Losar. You can acquire them easily by visiting the e-Aagman website.
9. Is it possible to go to Spiti Valley during winter season?
Although Spiti valley is a paradise during winters, Kunzum pass, Atal Tunnel, and Rohtang pass get closed due to heavy snowfall.
The Manali route gets completely shuts down. The route via Shimla is open throughout but it's important to know that the roads are slippery. Hence, caution is necessary.
The temperature drops below zero degrees. The network is poor and the last ATM is in Kaza (which runs out of cash often), you must be prepared. It is advisable not to go during heavy snowfall as it's not safe. You won't have many resources at your disposal either.
Must read: What you get to see on an All Girls Trip to Spiti Valley
10. What are some health problems one might face in Spiti Valley?
This is perhaps one of the most important Spiti Valley FAQs that travelers ask.
AMS is a common problem that affects individuals when they are traveling in higher altitude regions.
Most of us live in plain regions and hence our bodies get plenty of oxygen from the air. But when it comes to high-altitude regions, it's a different case. When you move to high-altitude regions, the air pressure changes and the oxygen level decreases.
Since your body's demand for oxygen isn't being fulfilled and you're constantly on the move, your body reacts poorly. It's an uncomfortable process. You start to feel lightheaded, nauseous, and even develop a headache. This is exactly what Acute Mountain Sickness or AMS is.
AMS can be easily prevented by taking a few simple which are all listed in this comprehensive Guide to AMS.
We would be happy to help you with any queries regarding a trip to Spiti Valley! If you are planning a trip to this majestic Valley anytime soon, gear up yourselves because SALE OF THE SEASON is now Live and Loud with up to ₹4500/- OFF on all Spiti Packages!