Kasol and Kheerganga are two places in the Parvati valley which are hoarded by the tourist all year long and why shouldn't they be?
Parvati valley has great significance if we go by Hindu mythology and some may call this places a pilgrimage but for the other half, Kasol stands as a destination with great adventures and place for getting a little peace of mind as well.
Heading over to Kasol, you'll find one thing quite evident in the atmosphere and that is a tint of Israeli culture, food, and Israeli dominance. The reason being that this place is covered up by Israeli travelers most of the time and that Kasol has adjusted to serve their needs.
Kasol serves up as a weekend getaways, a backpacker trip, a trek, camping destination and one can even enjoy a longer duration in the Parvati Valley. There are other places to explore as well such as nearby towns like Tosh, Chalal, Malana and much more.
If you are one of those who have been planning to visit  Himachal or even planning for a Kasol trip then this is a mini-guide on what to do when you're in Kasol for someone just like you.
How to reach Kasol?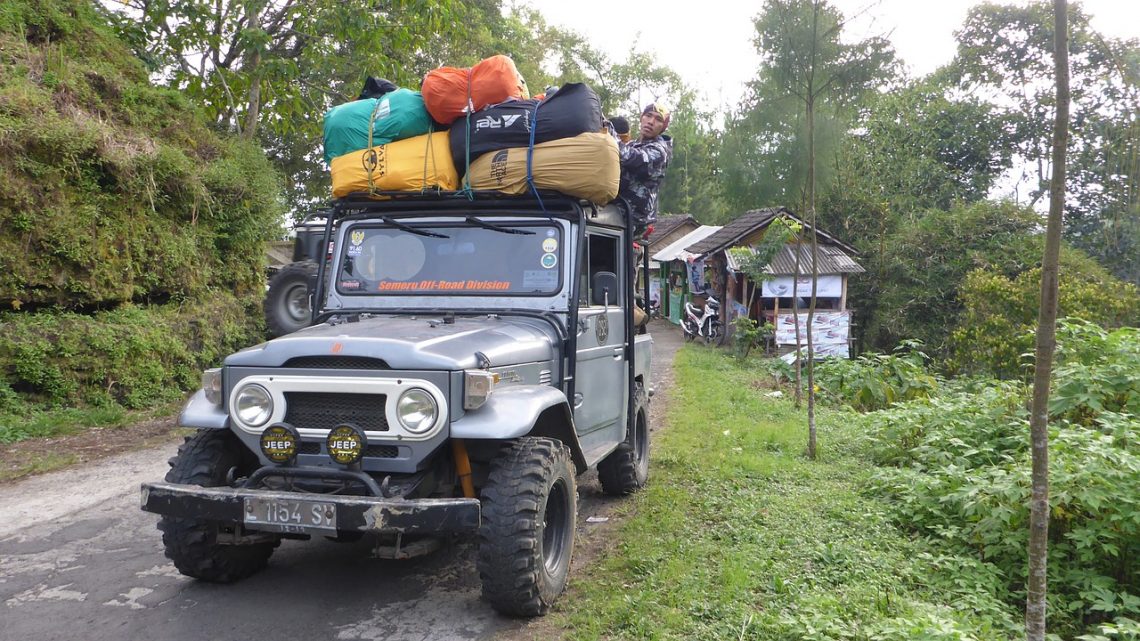 Kasol is situated in Himachal and the usual route to take for Kasol is to hop on a bus Going to Manali and take a ticket up to Bhuntar, which is a few stops before Manali.
After reaching Bhuntar, you can eat or rest for a while and Cafes in Bhuntar are considerably cheap as compared to Kasol, so if you're a budget traveler then get you bellies filled up here first.
The next thing is to take a bus from Bhuntar going towards Kasol, which will take about an hour to reach there and meanwhile, you can enjoy curvy roads, fresh air and lush green valleys coupled with mountains all over.
Voila! If you've followed every step correctly then you'll be in Kasol as of now. But if you're not on the go then you'd be exactly where you were 5 minutes earlier.
Parvati Valley and Its Mythological significance: The Story Behind Kheerganga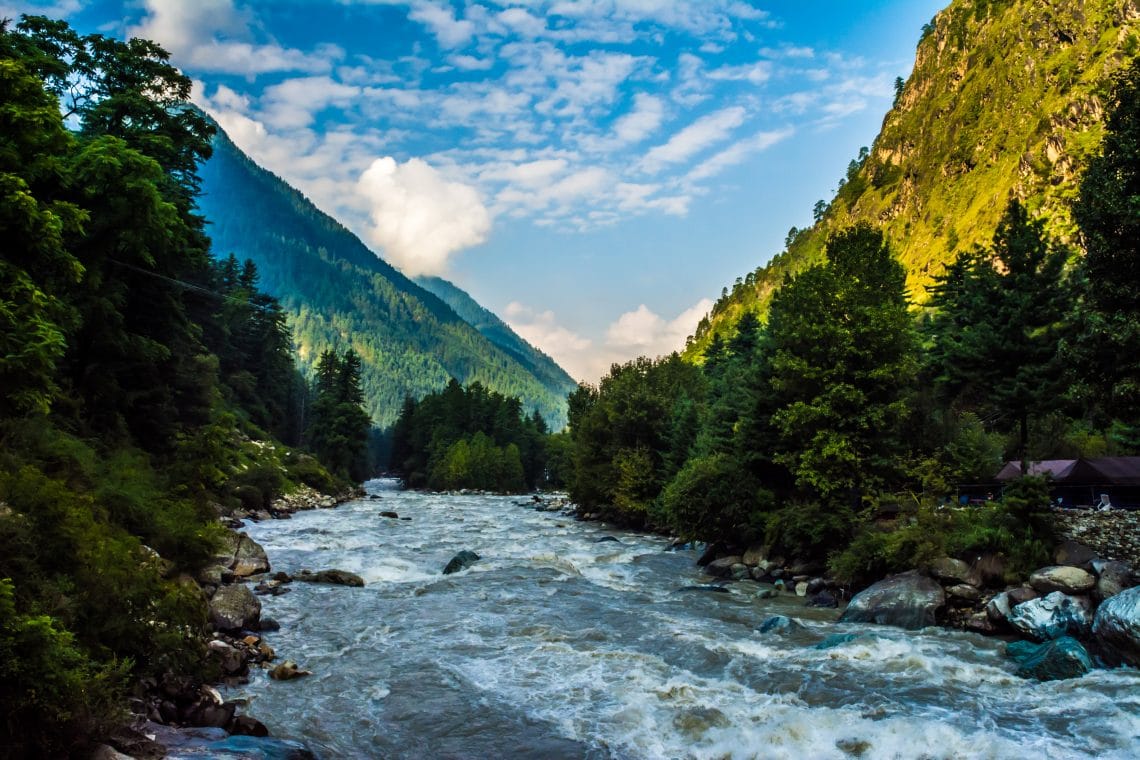 The story of Parvati Valley goes back to the time when Lord Kartikey and Lord Ganesha were asked by Lord Shiva and Goddess Parvati to take a round of the universe to decide who'd be the primal god.
Lord Kartikey took a complete tour of the Universe while Lord Ganesha circled Lord Shiva and Goddess Parvati claiming that his parents are his Universe. Eventually, Lord Ganesha became the primal god and Lord Kartikey, who was angry with the decision was send to the Parvati valley for meditation and coming up with a reason as to why he had taken a loss.
Meanwhile, Goddess Parvati was worried sick that how would Lord Kartikey manage to eat while meditating in a dense forest. So, she made a river full of milk emerged in the valley and as of today, we call it the 'Doodh Ganga' going by the words of local people.
When Lord Kartilkey completed his meditation and the Doodh Ganga served its purpose, it was then converted to 'Kheerganga' (Rice Pudding Ganga) by Parshuram as an offering to Lord Shiva. The locals say that it had been sealed off until the Kalyug period gets over and will reemerge after that once again.
This is the story of Kheer-Ganga which you'd be hearing from every Pandit or Local guide when you visit the Parvati Valley. There is another side to the story and some say that Kheerganga is named so due to its water being so white that it resembles the Indian dish Kheer.
Famous Places to Visit In Kasol
Kasol is famous as a weekend getaway and it comes up on every backpacker's list of must-visit places. The best thing about Kasol is that it is a complete package for every other kind of travelers, be it a youngster out on a solo trip or an old couple in search of pilgrimages across India, nobody return from Kasol without happy memories.
There are some nearby
Kheerganga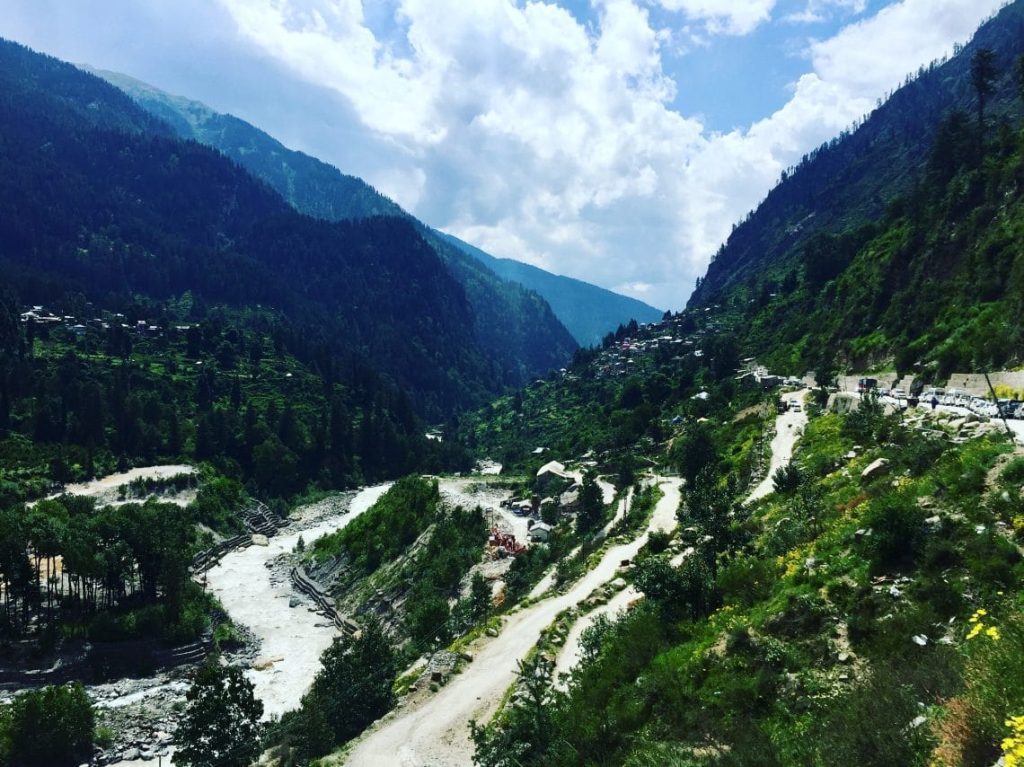 Kheerganga is a famous destination to visit among the travelers visiting Kasol or Parvati valley. The specialty of this place is the hot water spring at the top of the Kheerganga trek, which is about 5 hours long and who wouldn't want to dip in a hot water spring after a trek that long.
One can also camp in Kheerganga and enjoy the serene view of nature from its core and enjoy some of the unbelievable views that you won't get anywhere.
Chalal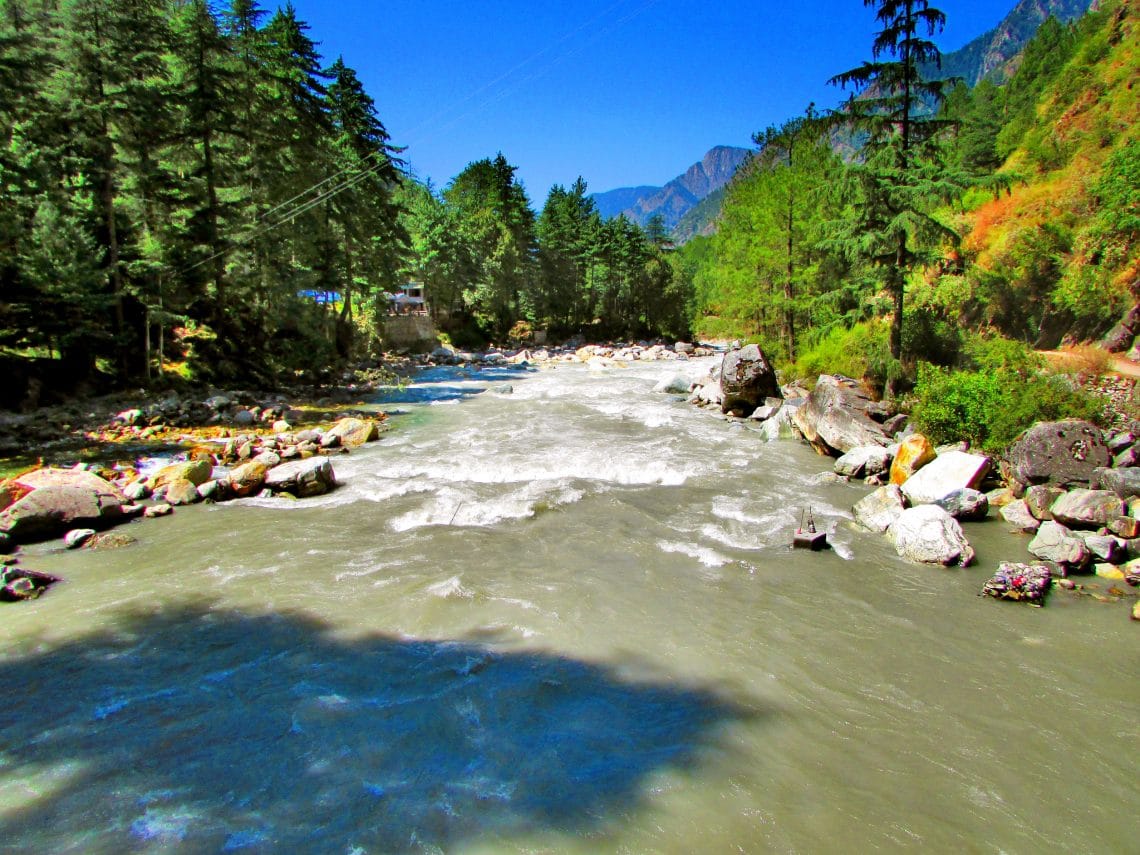 Chala is famous among the traveler for its hippie culture and if you are someone traveling on a budget, a party animal or love to hang out with cool like-minded people, then Chalal is the place for you.
The hotels here are comparatively cheaper than that you'd get in Kasol or Kheerganga, so it makes up for a good resting spot for the budget traveler. The trance parties that are organized are somewhat the main attraction amongst the youngsters, who'd love to chill through the night.
Malana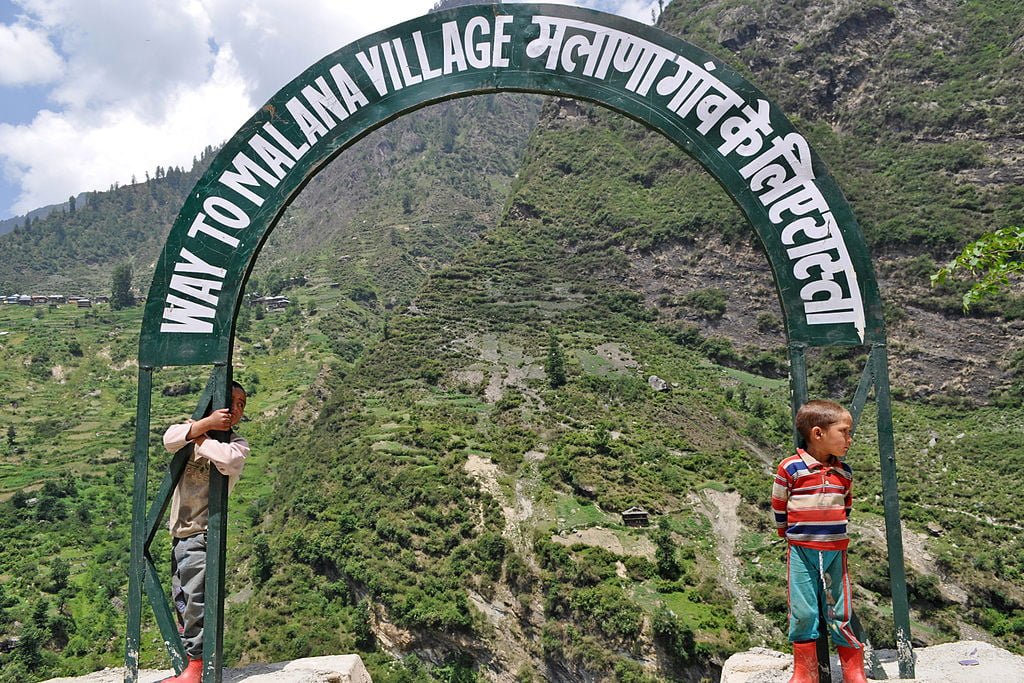 Malana is famous for its Hashish and if you are one of those who are heading out to Kasol for getting high, Malana is your spot.
This is not a secret that Kasol is popular among the youngsters who are knee-deep into drugs and want to get a better high. Afterall Malana is the hub of 'Malana Cream' which is popular for its quality and is sold at high prices across the globe.
Tosh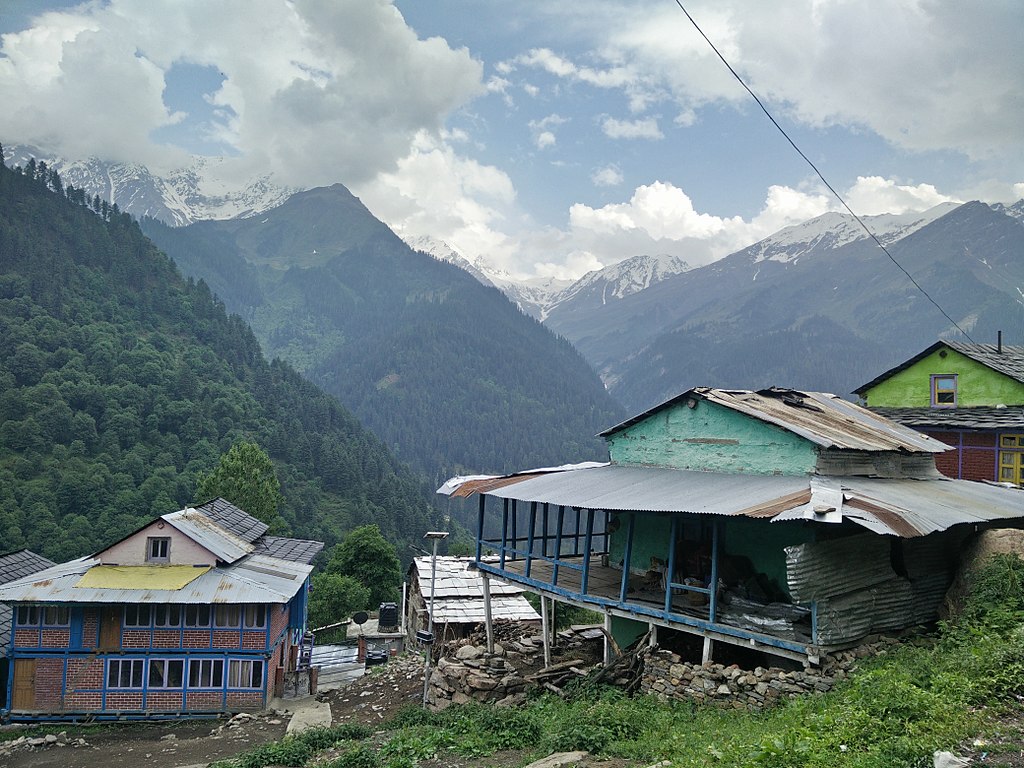 Tosh is famous for its wild spirit and serene beauty, entering Tosh one could easily detect the smell of Marijuana in the atmosphere and well! Hear some trance music in the vicinity.
Its a destination for party lovers just like Chalal is but its a bit high on the price range and the parties are a little better here if you know what are the partying standards are in Kasol.
Youngsters can come and take a nosedive in the epitome of fun while they are in Kasol but even if you are one of those youngsters that are planning on having such fun, its always better to know your limits and stop when deemed necessary, otherwise the choice is always yours.
Pulga Village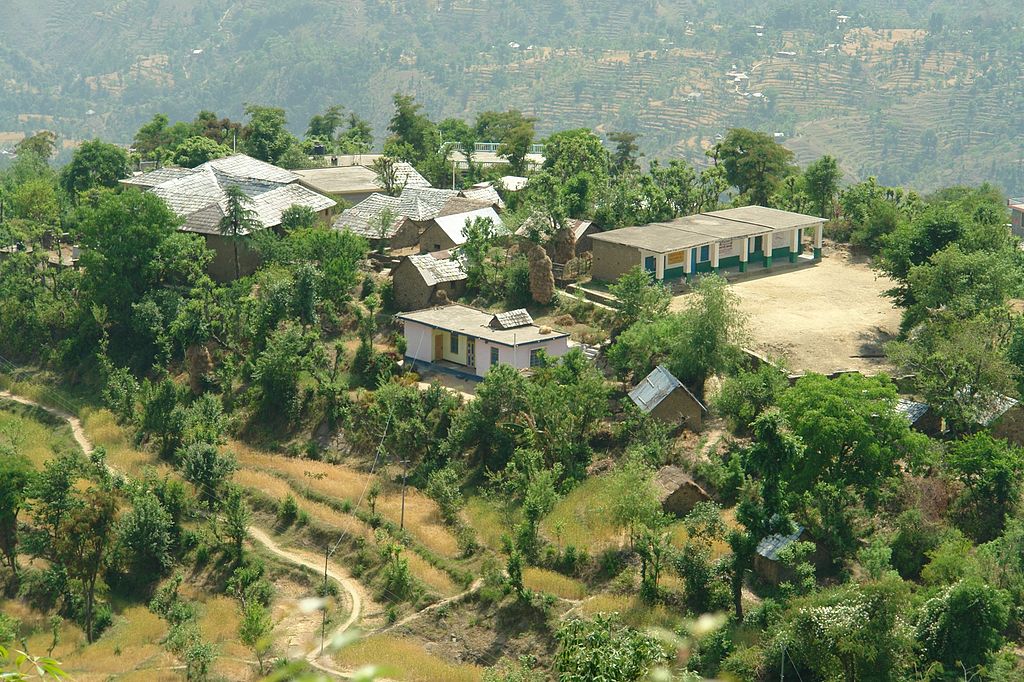 Pulga village is famous for the tranquil and peaceful environment that it provides and when staying at Pulga village, you might escape the hustle and bustle of the modern-day world due to lack of modern facilities but you experience true nature.
This is a must-visit place for Backpacker and you must visit the place if you are someone who would love to connect with village people and spend some alone time drinking tea and reading book, you must visit Pulga Village at least once in your lifetime.
Culture and people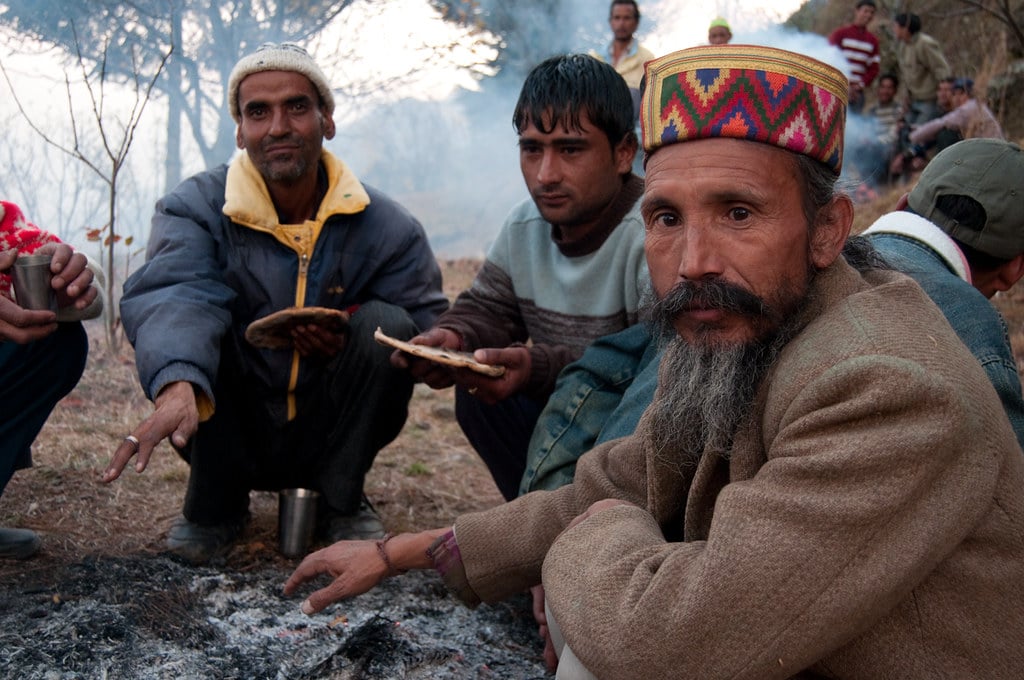 The culture of Kasol and Kheerganga is made from the lovely people residing in this part of Himachal Pradesh. The beautiful scenery of the place is incomplete without the faces of those smiling strangers that would welcome you in their homes without a shred of doubt, unlike city people.
Kasol is heavily influenced by Israeli culture as about 70% of the tourist population visiting Kasol is made up of Israeli folks. The place is even named the 'Mini-Israel of India' and you could justify the name from the overall outlook of the place.
Kasol is made for every kind of person out there and that is absolutely true, you're a hippy or a backpacker or a spiritual person visiting the valley for getting your dose of spirituality, Kasol welcomes you all.
Similarly, as the culture, Kasol's Cuisine is heavily influenced by Israeli culture as well, and most of the cafes that you step into would be serving Israeli delicacies.
Some of the most famous cafes to check out in Kasol are Evergreen Cafe, King Falafel, Rainbow Cafe, and well! Of course, whoever to top the list except for the very famous Jim Morrison Café.
Some of the dishes that you need to try from Israeli delicacies are Pita bread, Lafa, Hummus, and Chicken Shippuden. But if you are not hat much into Isreali food than you can taste Italian, Nepali and North Indian food too which is easily available.
The next thing to talk about the famous shopping districts in Kasol and well! There are plenty, you need to shop for a thing or two otherwise your Kasol journey would be incomplete.
The handicrafts and other items such as hippie bags, sunglasses, hand-woven caps and all other items that villages craft can be purchased as a souvenir. One thing that is wildly popular is the dream catcher, which is one thing to definitely take back from Kasol.
Special Activities in Kasol
Trekking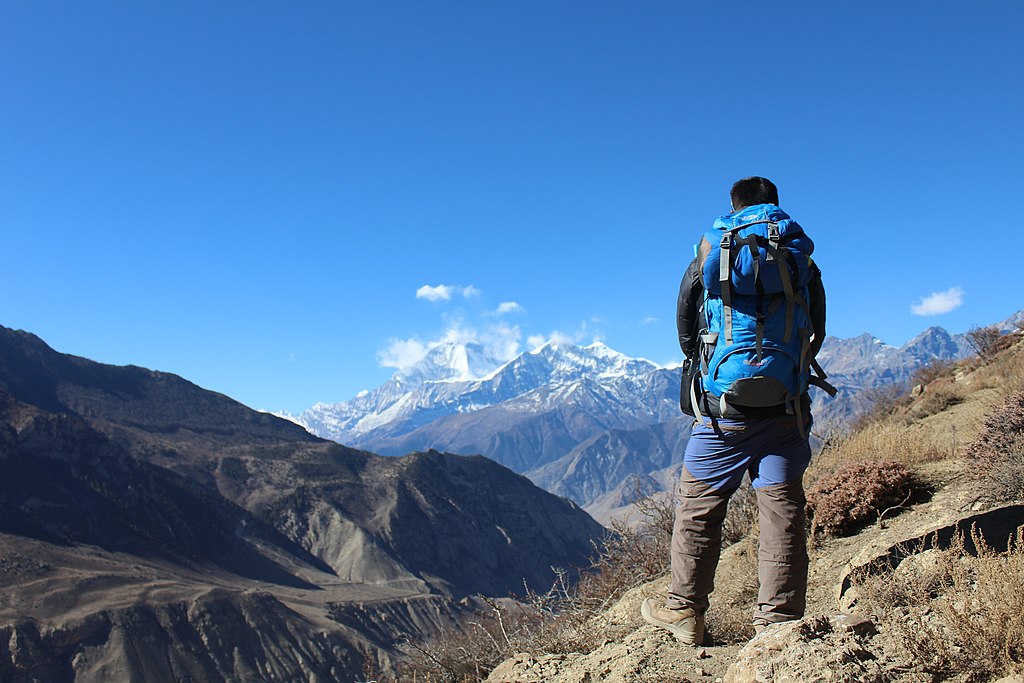 Trekking is one of the most famous activity and whether it is a trek to Kheerganga or a trek from Kasol to Rasol, the place is full of trekking destinations. If you are someone who would rather spend thier time walking in the lap of nature, Kasol is just the right destination for you then.
Camping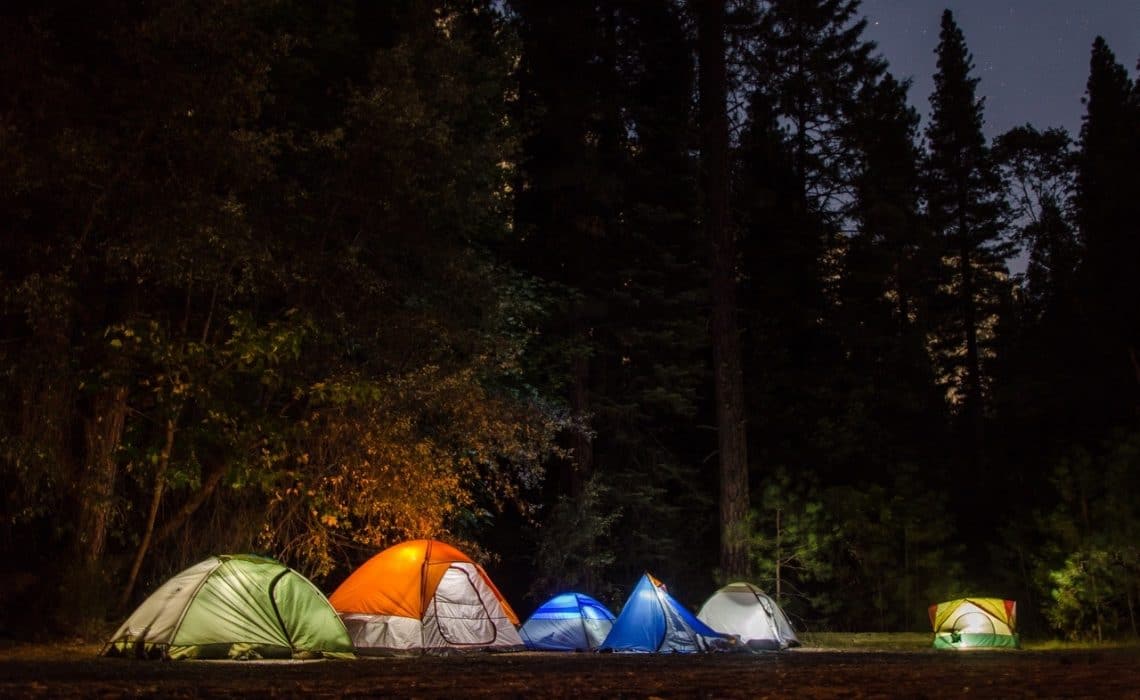 Riverside camping is also one of the famous activities you could do while in Kasol. The camping sites are situated near the Parvati river and sleeping beside the sound of river water flowing and under a starry sky surrounded by the serene beauty of Parvati makes up for an unforgettable memory.
Pin Parvati pass trek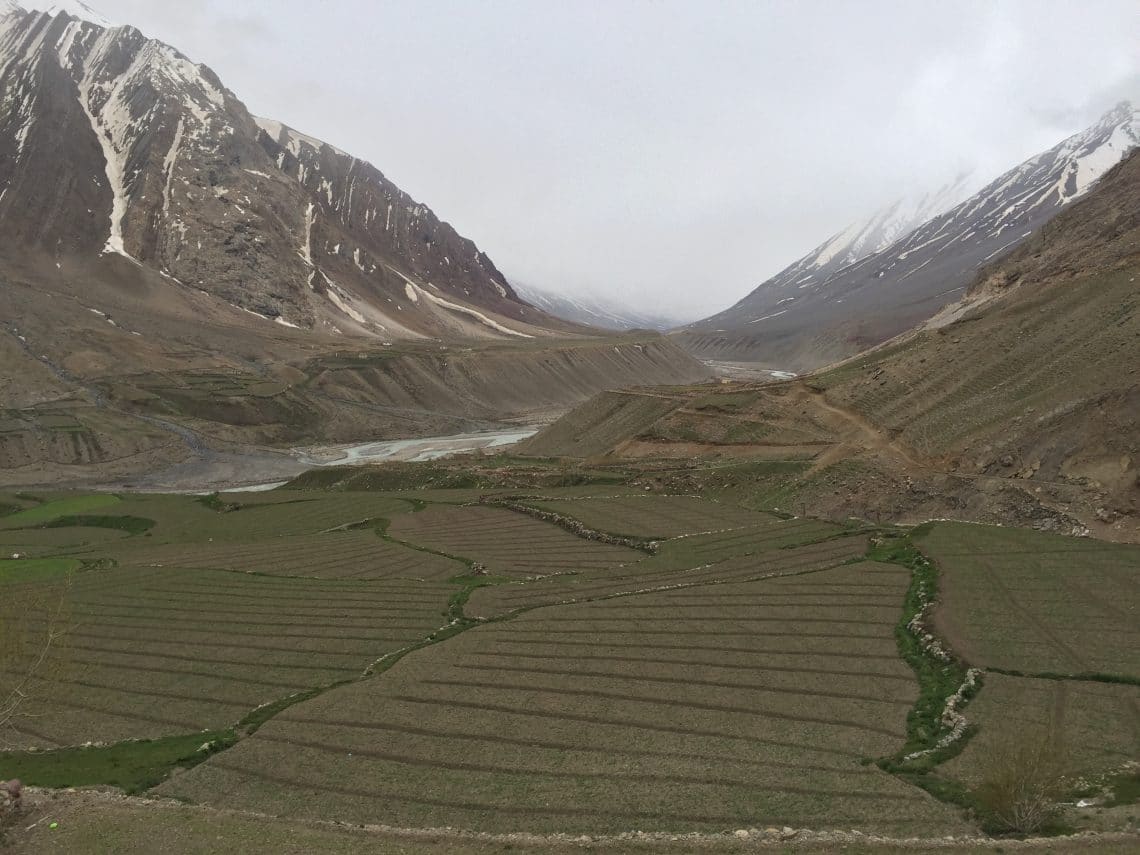 The Pin Parvati pass trek is one of the reasons that some people visit Kasol as they rest a day or two before going on an 11-day long trek that starts from Kullu and ends in Manali.
This is one thing that you should have on your list if you are an adventure freak and has the capability to go on such a long trek.
The unpredictable rains, Snow filled mountains, ever-changing weather and the starry peaceful nights around the bonfire make it must have experience in your life.
Music Festivals 
Music festivals are the one thing that makes Kasol stand out so much in terms of the perfect destination to visit this season.
There are several music festivals which are organized in the Parvati valley and you according to the time of the year you visited Kasol, you can take a look at one or the other.
Peaking Festival, Magica, Full Moon Party, Rudraksha Festival and Kasol Music Festival are some of the most popular festivals that light up the night sky with trance music and the happy faces of people dancing to those tunes.
Rice Beer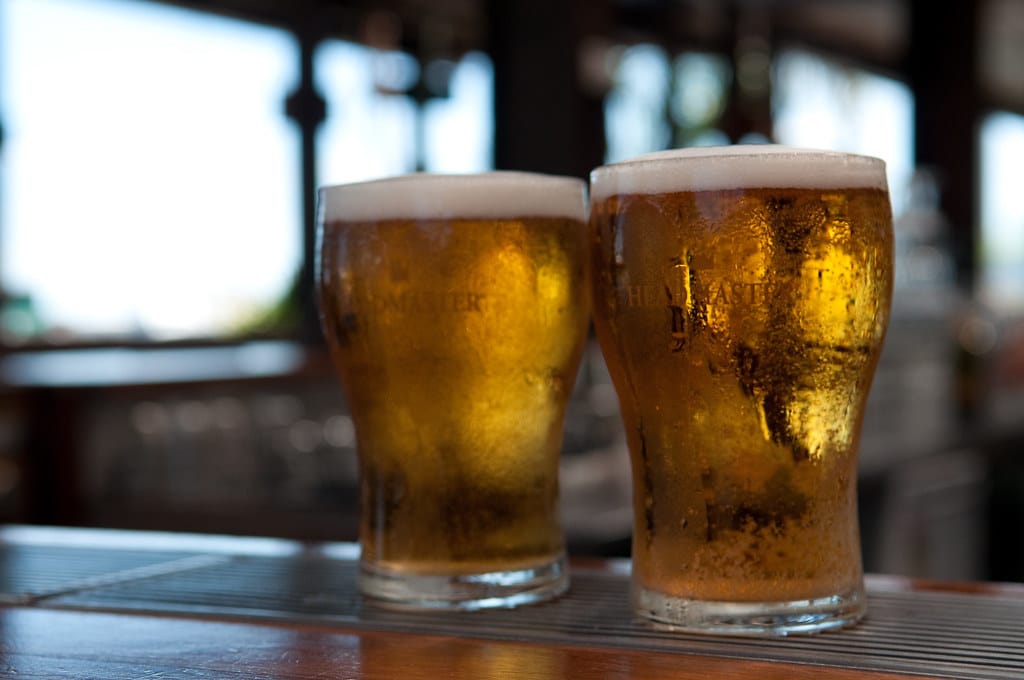 Rice beer is the specialty of Kasol and the unique thing about there rice beer is that it's Alcohol-free, the reason being that the villagers are offended by the use of Alcohol content.
Although it may look odd as Kasol is famous for things like 'Malana cream' but they prefer no alcohol but its a fact that they just don't.
Rice beer has its own kind of taste and you need to ask your host to get some for you which they will surely do if you ask politely enough.
The local name for their rice beer is 'Chang', which you could try referring to in order to impress some of the locals with your knowledge of their culture.
River Side Walk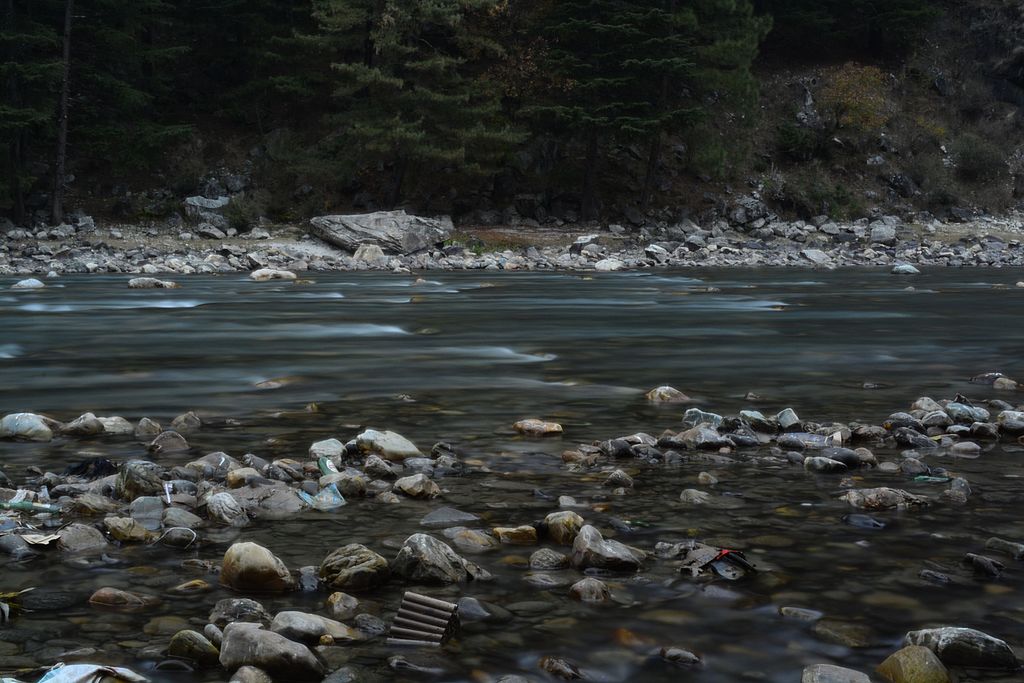 What is more pleasant and relaxing than just taking a walk beside something as beautiful as the Parvati river. This might never come up in your itinerary but try taking a walk along the river and just take some time out for your self and enjoy the feeling of being with yourself.
Retrospecting is important part while you are traveling and what better place you might end up doing the same as compared to beside one of the most serene places such as the Parvati river.
Take some time off from your pre-scheduled itinerary and deep dive into your own consciousness while on the walk and who knows, you might get something out of it that you wouldn't trade for the world.
For more information regarding our upcoming batches and Iternary Click here.