A weekend escape to Jibhi, Tirthan Valley can whisk you away from the daily humdrum of your life. From crammed streets to narrow lanes in the forests, bustling mornings to waking up to the sound of the river flowing, Jibhi has this magical power to steal you away from the blues and leave you smiling for a while.
Going to the Mountains, is like going Home.
Whether you are looking for a fun-filled adventure with your buddies or a quiet getaway in the lap of Himalayas, this tiny hamlet offers it all. As soon as you get down at the AUT Tunnel, the breezy Himalayan wind and gently flowing Tirthan River offers you a warm welcome beckoning you closer to come feel the might of unhindered natural beauty of the mountains. 
Best Weekend Trip From Delhi – Jibhi, Tirthan Valley
What is Jibhi Tirthan Valley?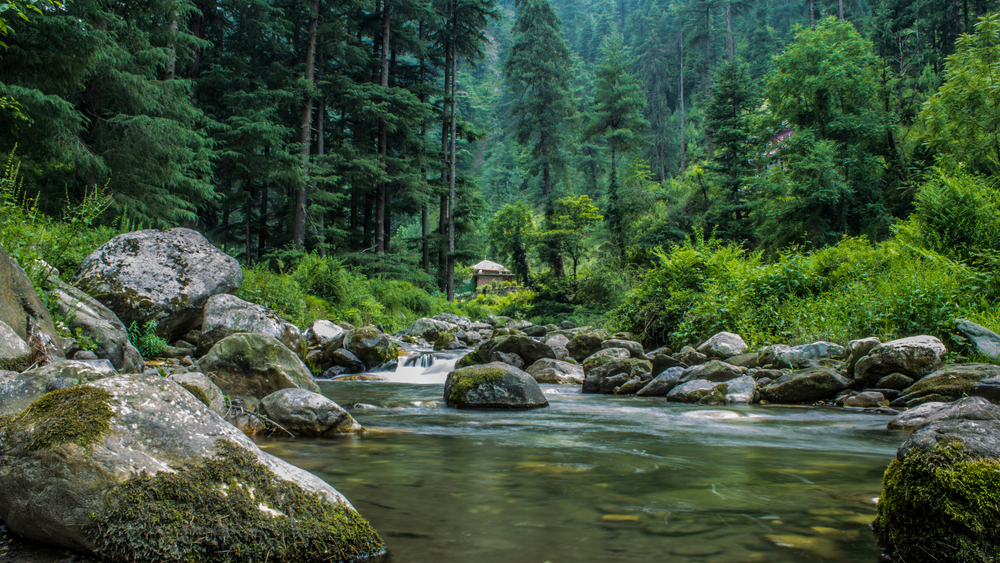 Jibhi is an offbeat destination in Himachal that has remained untouched by the buzzing and agitation that city life thrives upon. Surrounded by lush greenery and pine-covered mountains, this small village has beautifully cascading waterfalls, serene lakes, and delicate meadows making this one of the most peaceful places you will ever visit on a weekend getaway.
Jibhi also deserves praise for preserving its history and culture as Chehni Kothi, a fortified tower that still stands strong, dates back to the 17th century, and remains one of the most popular attractions among devotees as well as travelers. Situated at an altitude of 10, 800ft meters above sea level, Jalori Pass offers a breathtaking view of the great Himalayan peaks and it's the kind of experience that leaves a long-lasting impression on your mind and makes you want to revisit the moment again.
How to reach?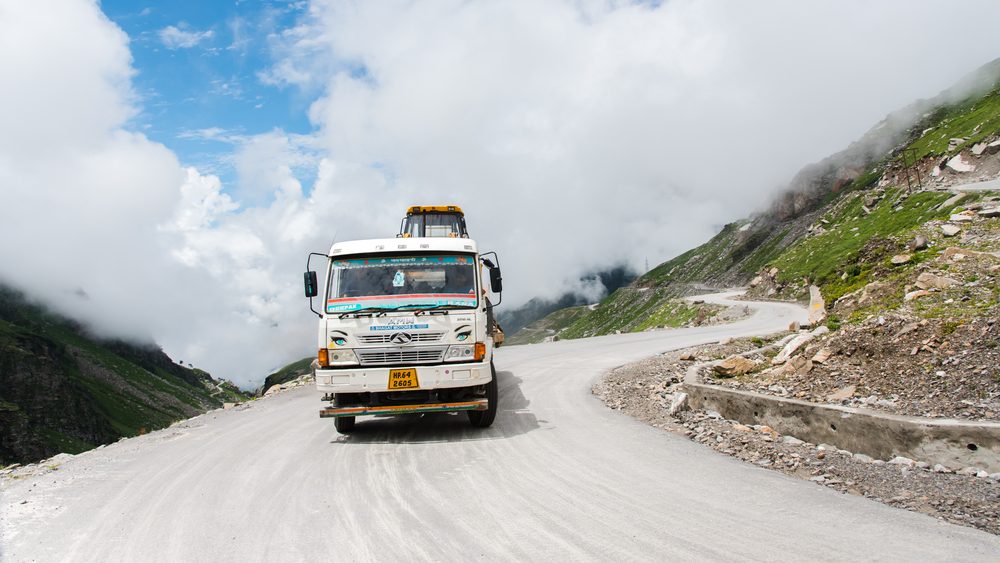 The easiest way to reach from Delhi to Jibhi is a road trip. There is no direct air or rail connectivity and the approximate distance between Delhi and Jibhi is 500 km.
By Air: The nearest airport to Jibhi is Bhuntar Airport situated in the Kullu district. It is 60 kms away from Jibhi, from where you can take a 2 hour taxi ride to reach the place.
By Rail: The nearest railway station to Jibhi is in Joginder Nagar, which is about 123 kilometers away and takes about 4.5 hours to reach.
By Road: The easiest way for a trip to Jibhi is to take a bus from Delhi to Manali and get out at Aut Tunnel, from where you can find many local cabs and taxis. The overall journey is 12 Hours and is the most recommended way of transportation. 
Read More : Top 10 Weekend Getaways from Delhi
Things to do in Jibhi, Tirthan Valley 
Local Sightseeing in Jibhi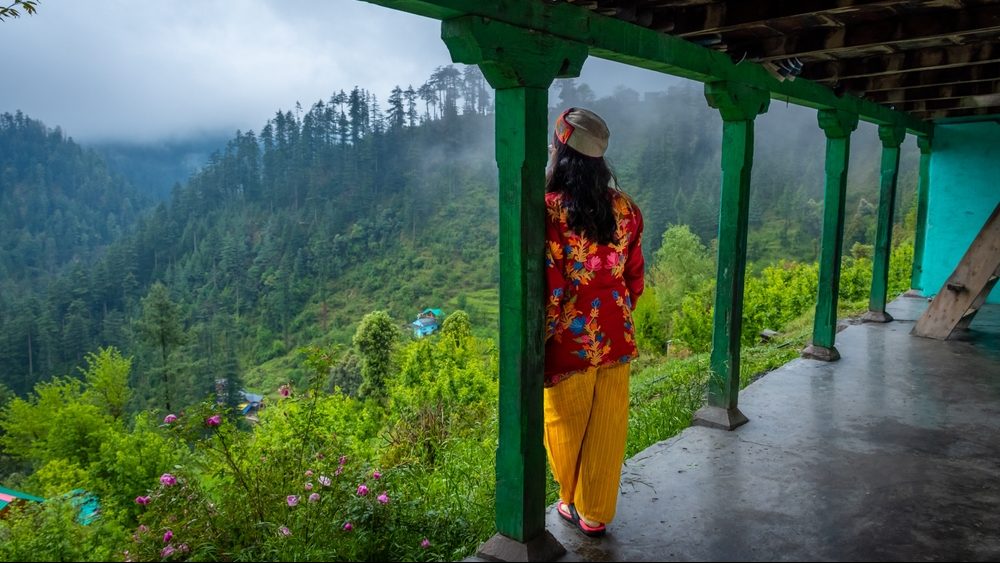 For any traveler looking to explore the real charm of a place, it is a must to set out on small hikes and long walks and let every crooked path lead you to a peaceful spot you can call your own. Apart from the fabled 'Mini Thailand' and Jibhi Waterfall, there are many such unnamed spots with beguiling views of the Valley that truly let you soak up the essence on a trip to Jibhi. 
The best part about being on foot, is that you can climb any hill you like and reach tiny shops and cafes that do not just have the most authentic vibes but also great food served with a side of folklores and warm smiles.
Places to Visit : Sesh Nag Temple, Bahu. Jibhi Waterfall. Shoja Village. 
Exploring Waterfalls and Natural Pools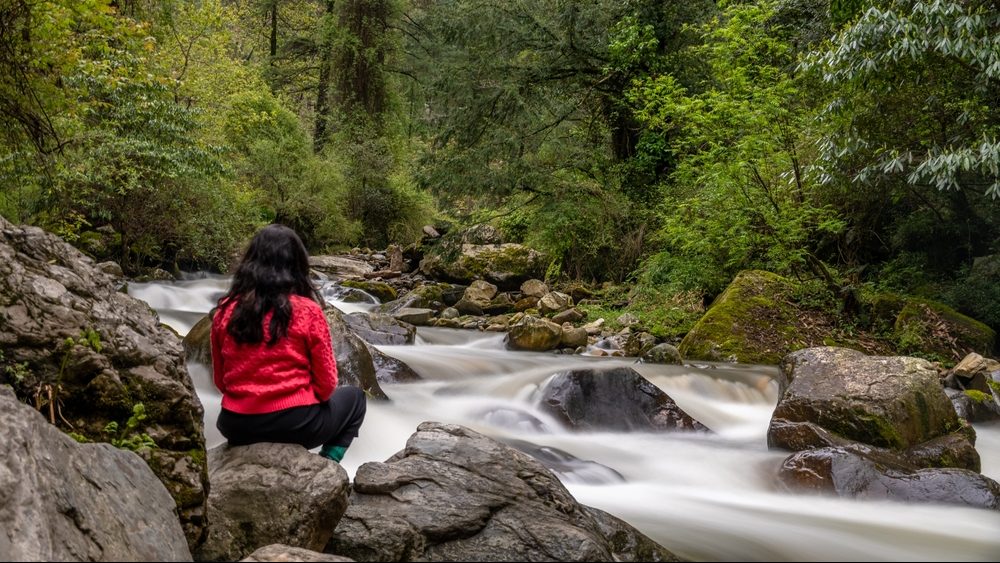 What makes a trip to Jibhi truly unique and special is the Tirthan River that flows alongside the tiny village, falling step by step giving life to numerous natural pools and streams. If you are someone who is looking for adventure and thrill, finding these spots to take a cold dip can be a truly rejuvenating and refreshing experience. 
The best part is the abundance of these waterfalls and streams that are completely secluded and wrapped in wilderness offering you the chance to find solace in solitude. Apart from the very famous Jibhi Waterfall that is 5-10 minutes from the main market, there are other falls in nearby villages like the Chhoie Waterfall near Shringa Rishi Temple and Secret Siund Waterfall in Shangarh.
Places to Visit : Chhoie Waterfall, Mini Thailand, Tirthan River
Hike to nearby Viewpoints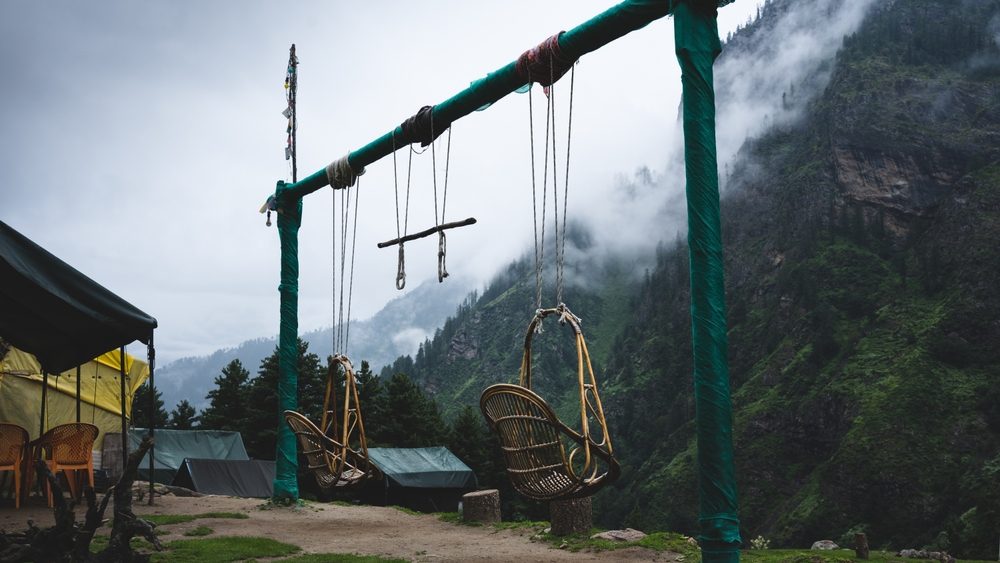 While Jibhi is not exactly perched on a hill-top, there are many viewpoints from where you can witness unhindered views of Snow Clad Mountain Peaks. What makes a trip to Jibhi even more fulfilling is that all these places are easily accessible and completely safe to traverse upon.
From Jalori Pass that leads the way to Serolsar Lake and 360* View Point to Bahu Hill Top and Shangarh, each hike unfolds a new view that is guaranteed to fill you with serenity. And in case you are in for a more comfortable and leisurely trip, the road connectivity to all these places are just awesome. 
Explore : Weekend Trip to Chopta, Tungnath
Cafe Hopping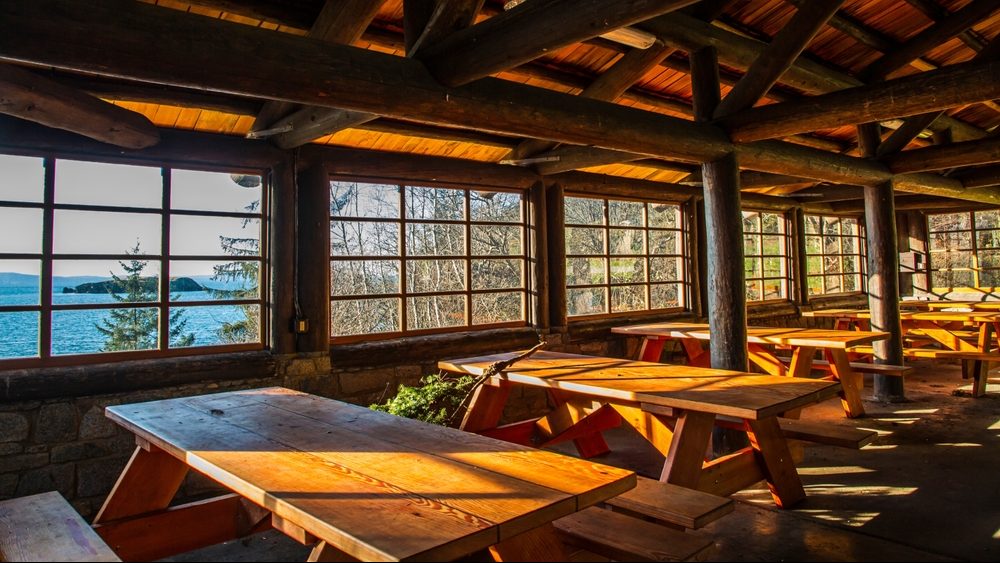 One of the most fun things to do in Jibhi is going around hopping cafes, soaking up the vibrant ambience and meeting like minded travelers along the way! The overall vibe of the place is pretty chill, with people just taking a break from their monotonous lives and spending their weekends sun basking, going on walks and being one with nature. Basically, the quote 'Eat, Pray, Love' is perfect to describe what a few days in Jibhi feels like!
The decor of each of these cafes you visit reflects the modern India, from hand painted walls to feelings scribbled on chart papers and paintings beautifully hung from the ceilings, exploring Cafes in Jibhi definitely make your overall experience much more enriching. 
Must Visit Cafes in Jibhi : Pink Panther Cafe, Neti Neti, Old School Cafe
Trekking Experiences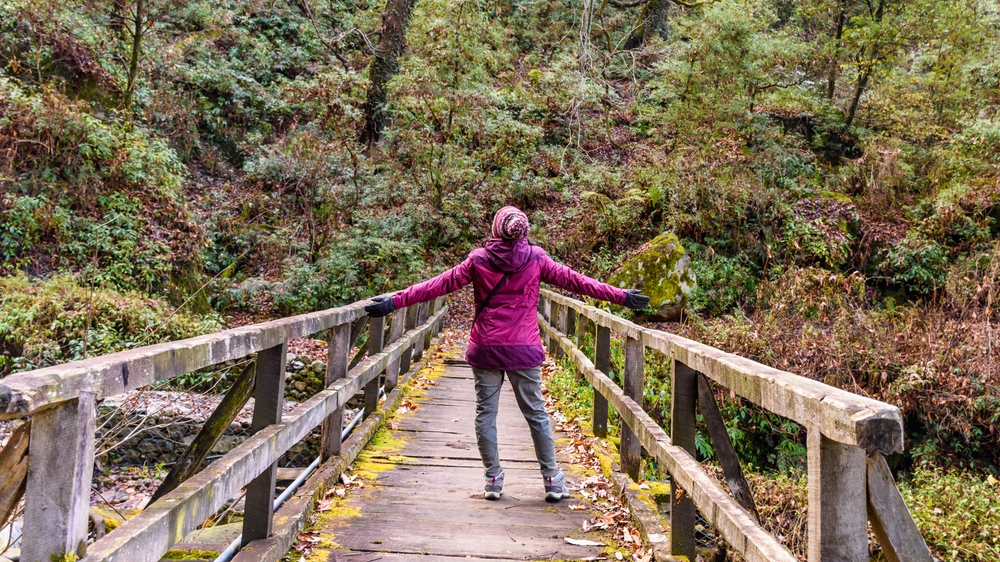 If you're seeking thrill along with tranquility, there are a few good one day treks from around Jibhi that let you have the best of both worlds. Trekking can be a very therapeutic experience if you are someone who is willing to step out of the comfort zone and accept challenges. Like they say, " The Best Views always come after the Hardest Climb."
Being on a trek also means you get the chance to camp out in the open and camping in itself helps you disconnect from your modern ways and indulge in a more simpler, sweeter kind of lifestyle. Sleeping under the open sky, setting up a bonfire, waking up before the sun to catch the perfect sunrise – all of these activities is what gives true meaning to the word 'travel.'
Places to Visit : Raghunathpur Fort, Jalori Pass, Serolsar Lake
Best Places to Visit in Jibhi, Tirthan Valley 
1. Jalori Pass & Serolsar Lake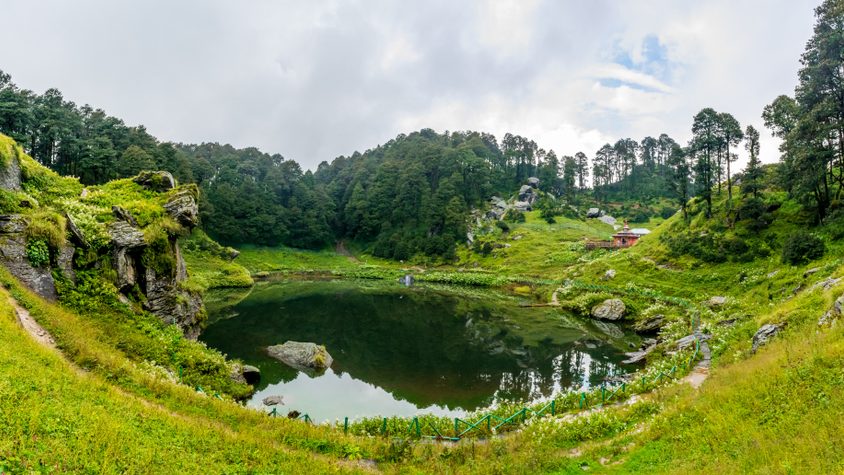 Jalori Pass is one of the highest passes in the Kullu District of Himachal Pradesh, also making it one of the most exquisite viewpoints in Jibhi, Tirthan Valley. The roads leading to the same are quite steep and narrow making the drive a rugged adventure in itself.
Upon reaching the top, the valley opens its arms to you and you can clearly feel the sweet symphony of leaves rustling and chirping of birds making the overall ambience of the place peaceful beyond imagination. Take a few hours to stroll around, watch the clouds envelope the peaks and horses run around in verdant green fields. 
Rolling green meadows, towering peaks at a distance and a sense of aura encompass this scenic lake perched at an altitude of 10,170ft. The best part about trekking to Serolsar Lake is that the trails snake through dense oak forests, rocky paths and open fields  that give you a chance to stop, and be in awe of the scenery that surrounds you. While trekking up, you also cross a certain 360* view-point that gives you a birds-eye view of the majestic Himalayan Ranges which undoubtedly makes this place one of the best places to visit in Jibhi, Tirthan Valley. 
How to reach Jalori : 12kms, 36 minutes
Serolsar Lake Distance : 5km from Jalori Pass
Difficulty : Easy
Time Taken : 4-5 Hours
2. Raghunathpur Fort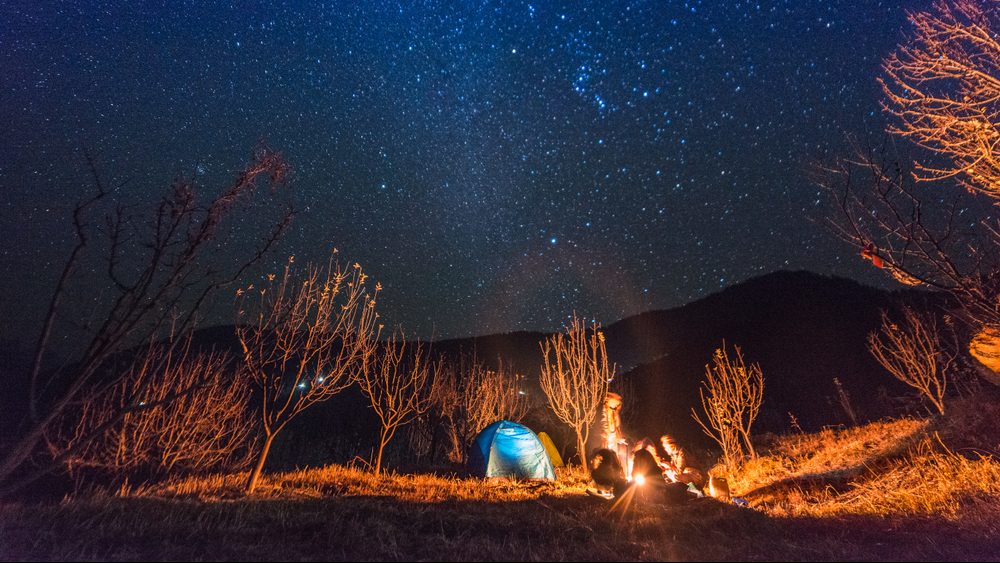 Yet another trail that begins at Jalori Pass, is the Raghunathpur Fort Trek that is a historical place built by the Mandi Rulers to save themselves from invasion. To be very honest, the fort is mostly in ruins but it still stands to be a popular trekking site for its spacious views of the valley around. 
Trekking on this route, you savor a perfect blend of flora, fauna and culture which enhances the overall trekking experience. You can easily carry your camping essentials and spend a night camping under starry skies and detaching yourself from tedious routines.
Distance – 3km from Jalori Pass
Difficulty – Easy
Time Taken – 2-3 Hours
Know More : Best Treks to do in Winter Season
3. Shangarh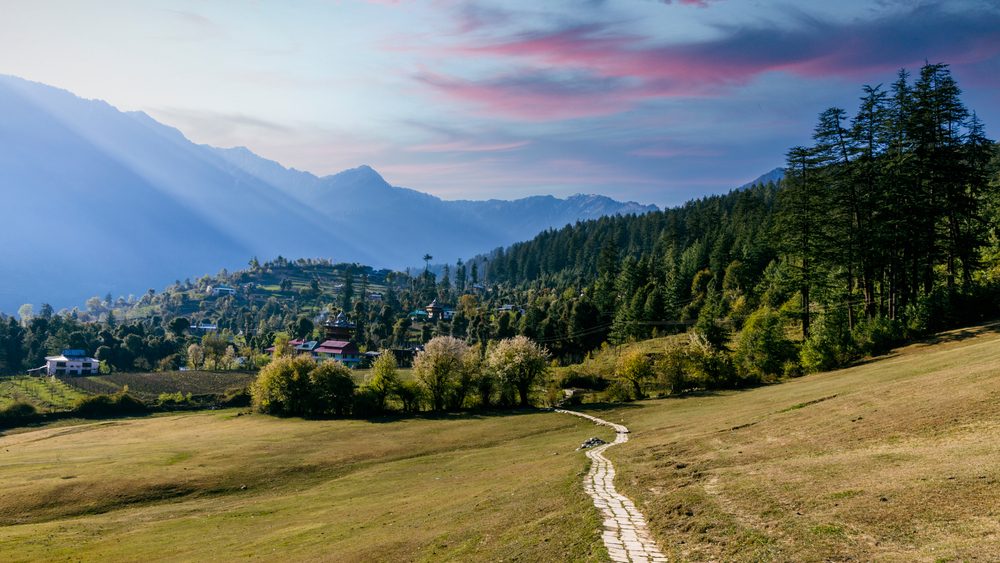 Nestled in the colorful embrace of The Great Himalayan National Park which is a UNESCO World Heritage Site, Shangarh looks like a painting stroked by god himself. The colorful sceneries effortlessly blend with clear blue skies, sheep grazing on sprawling green fields and the kaleidoscope of flora and fauna makes the landscapes look absolutely ethereal. 
The Shangchul Mahadev Temple is also a revered site for both locals and tourists visiting Jibhi, Tirthan Valley that gives them the chance to bow down to divinity amidst fabulous looking meadows that also poses as a very beautiful backdrop for photographs. While looking for the best places to visit in Jibhi, Tirthan Valley make sure to count this in and take out a day or two to traverse the tiny hamlet, recce the falls and detoxify amidst nature's bounty. 
Distance : 58 kms, 2.5 Hours from Jibhi
Time Needed: 1-2 Days
How to reach : Easily accessible via Bus or Taxi
4. Bahu Village and Temple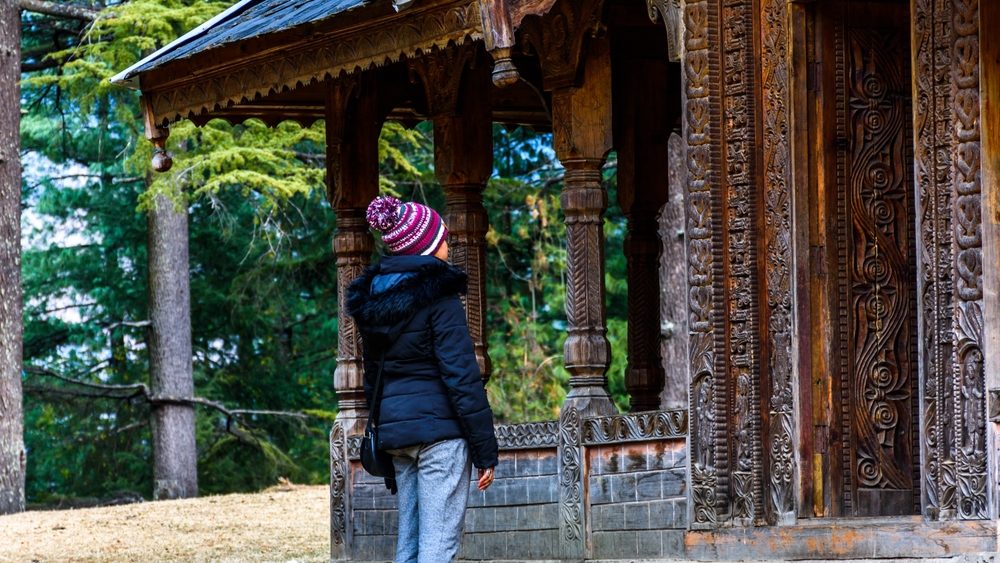 Barely 5-6 kms ahead of Jibhi, Bahu is a tiny village that plucks you from the over crowded lanes of Jibhi and delivers you amidst crisp landscapes, a quaint atmosphere and serenity. For those who are looking for accommodation at secluded locations, the route to Bahu offers a plethora of riverside options as well as Tree Houses that are a significant attraction of Jibhi. 
One can also hike up to the Sheshnag Temple from Bahu Lake and spend their time basking under the sun, following untrodden trails and finding random viewpoints that offer picturesque views of the valley. 
Time : 6am to 6pm
How to go : 8kms, 30 minutes drive from Jibhi 
What to do : Hiking, Exploring the Village, Camping 
5. Chheni Kothi and Shringa Rishi Temple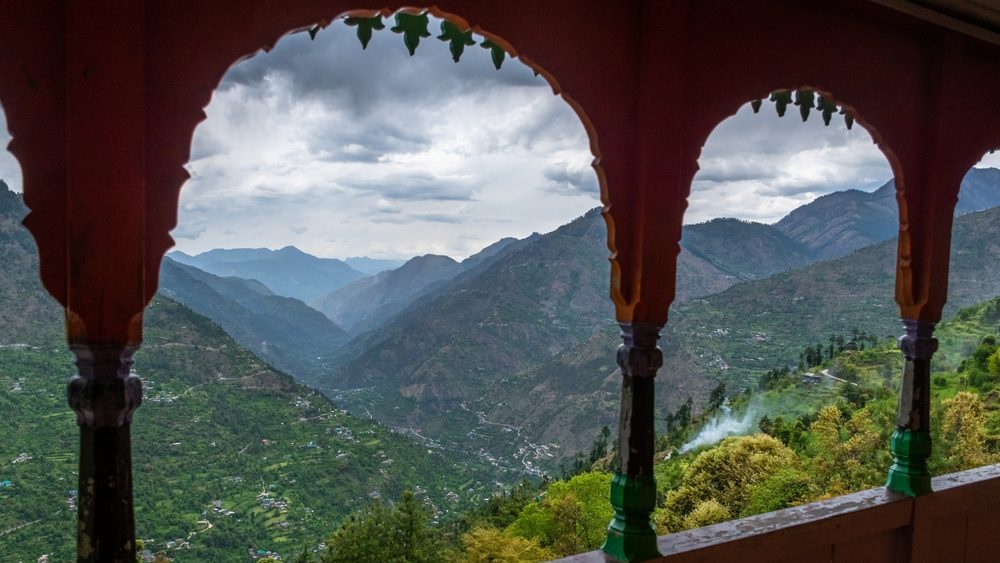 Along with the stunning assortment of landscapes and unparalleled beauty, Jibhi also offers an immersive cultural experience to travelers. From the old wooden tower known as the 'Chehni Kothi' to the Shringa Rishi Temple in the Great Himalayan National Park, these are the most revered places among the locals. The temple is located amidst dense oak trees and the hike till the gate is a refreshing one, upon reaching you can learn more about the historical moments of Vibhandak Rishi. 
During winter, the trails to the temple stay closed due to heavy snowfall but right after monsoon during autumn, you can witness the vibrant yellow hues making the overall hike very pleasing. 
Location : Trek starts from Chenni Village 
Timings : 6 am to 8 pm
Things to do : Pray and Meditate, Hike. Photography 
6. Jibhi Waterfall and Mini Thailand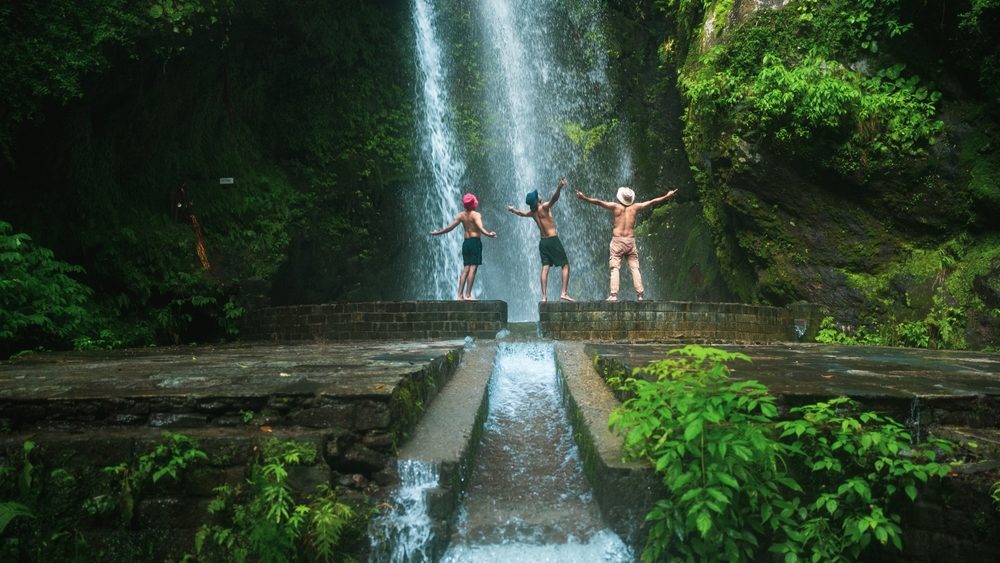 One of the most famous attractions of Jibhi are the Waterfalls and the natural pool created by it also known as 'Mini Thailand.' While the waterfall is only a 5-10 minutes walk from the main market, it is definitely a must see when exploring the best places to visit in Jibhi. There is a minimal entry charge to see the waterfall and the area surrounding it is blooming with a wide range of flowers and streams flowing right beneath your feet. Some also find taking a dip in the waterfall extremely exciting as the flow is not too much and is completely safe to do so. 
Mini Thailand is a half hour hike and boasts crystal clear water with two huge rocks giving it the impression of Thailand. Enjoy dipping your feet in water, sitting on a rock and relishing in the tranquil vibes of the place that seeps into your very soul.
How to reach : 10 Minutes Walk from Jibhi Main Market
Timings : Open 24 Hours | Recommended to visit Early Morning or late Afternoon
Fees : Rs. 30 
Things to do : Photography, Bathing, Hiking 
Watch Now : A Perfect Weekend in Jibhi
7. Great Himalayan National Park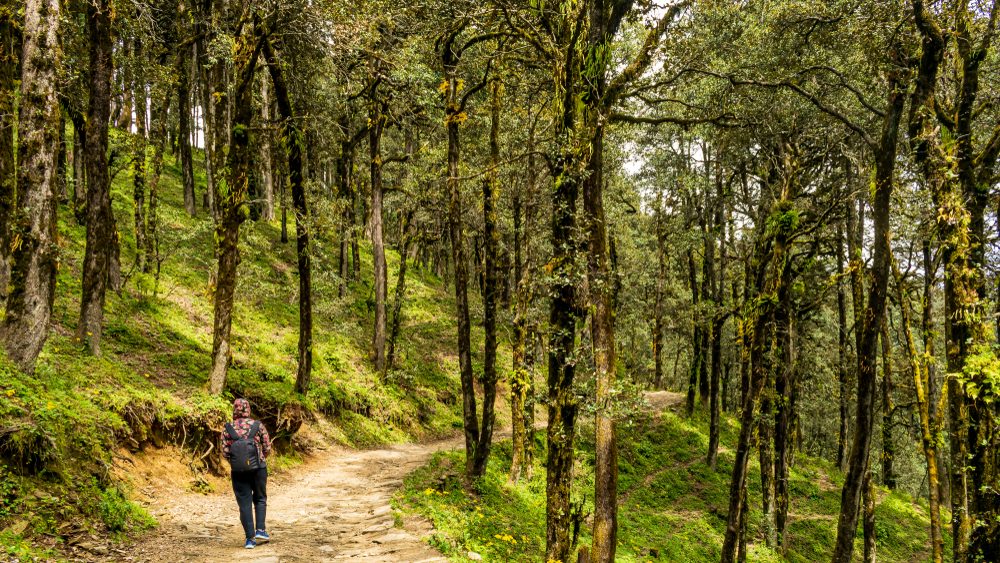 For those who want to come one step closer to discovering the booming  wildlife and fauna of the region, a trek and safari in the National Park is a must. You can go on a morning trek to the place and walk through the deep jungles guided by a local or simply opt for a safari ride that lets you explore the might of forests with ensured safety.
This is also a UNESCO World Heritage Site, spread over 1,171 square kilometers making it one of the top places to visit in Jibhi, Tirthan Valley. You can spot musk deers, Himalayan black bears, a range of rare bird species and rarely, the elusive Snow Leopard. 
Where to go : Forest Road, Shamshi, Himachal Pradesh 
Fees : Rs. 100 for Indian Visitors and Rs. 400 for Foreign Visitors 
Timings : Open for 24 Hours 
Things to Do : Trekking, Camping, Birdwatching, Jungle Safari 
Best Time to visit Jibhi, Tirthan Valley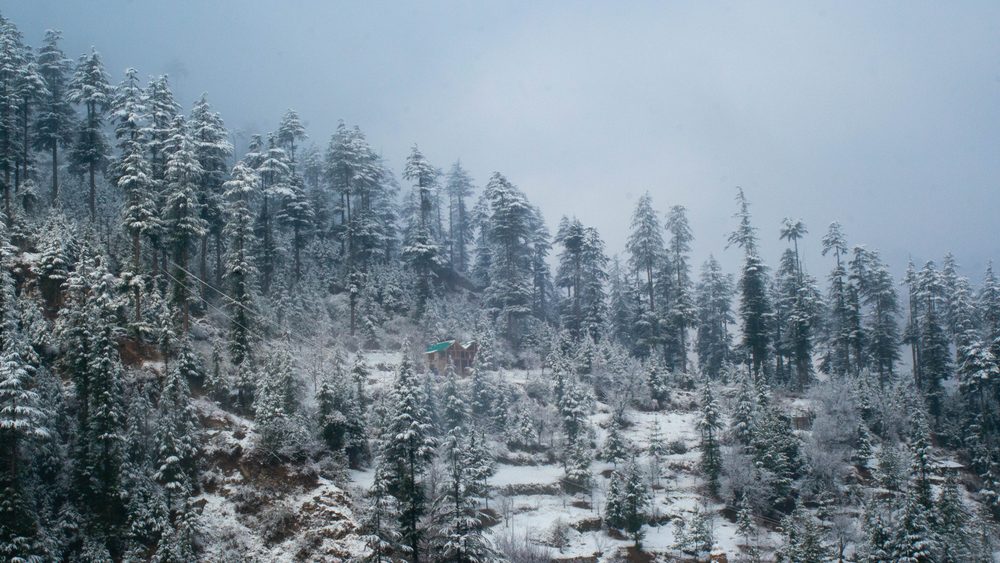 Jibhi has something to offer every season! Whether you are looking for a springtime getaway to dodge the heat of the city or are in search for a snowy escape, this peacefully tucked hamlet in the Himalayas never fails to amaze!
March – May
During this time, the winter season has just subsided giving way for summers to wrap the entire place in its warm embrace. It is the perfect time to capture snow laden peaks at a distance and experience very pleasant weather just right for your hiking adventures! 
July – October
Jibhi during monsoons looks like a scene from a Bollywood movie! With clouds and fog reaching up to your balcony and the hill station comparatively much less crowded, you get to explore the place and its misty charms without having to worry about escaping the crowd. The waterfalls, rivers, and streams are in full roar making it a surreal experience for monsoon lovers. 
The post monsoon shades during November are also great to witness, the easy on the eyes hues of yellow and orange give it just the right time to capture awesome pictures!
Note : It is always recommended to check the weather forecast and weather conditions while traveling to the Mountains during Monsoon Season. 
November – February
Jibhi drapes itself in white with the onset of Winter Season. It is one of the best places for a snowy escape, where you can spend days cozying up your blankets with hot chocolate and dreamy views to keep you company. Most treks are inaccessible during this time, however it is for the comfort that you visit Jibhi in Winters! 
Jibhi, Tirthan Valley Itinerary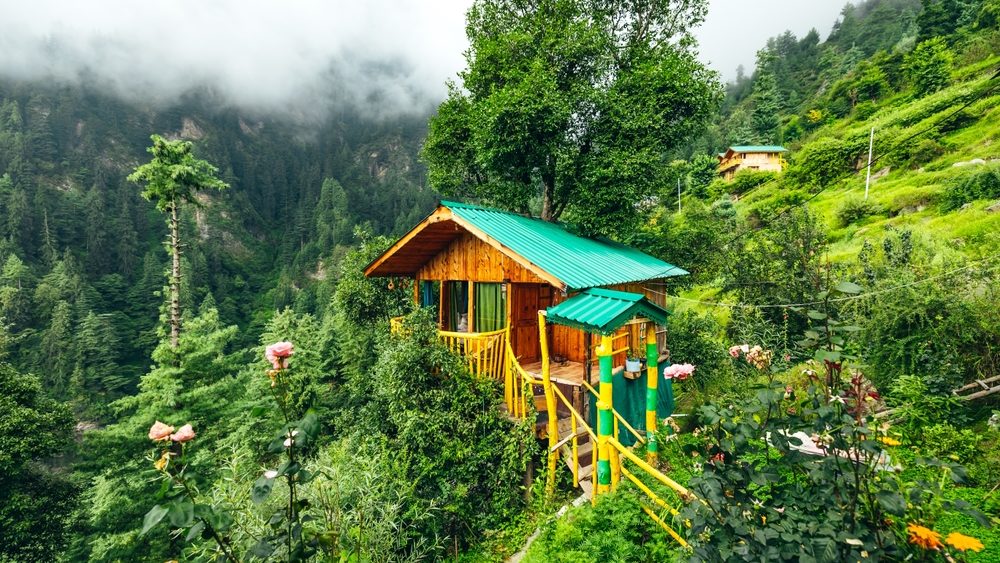 Day 1 : Delhi to Jibhi
Take an overnight bus to Jibhi from Delhi. Any bus going to Manali is suitable, you can get down at the AUT Tunnel and further take a cab / taxi. A perfect Jibhi Itinerary will be spending at least 4 Days.
Day 2 : Jibhi Sightseeing Day
Today, take small hikes to Jibhi Waterfall, Mini Thailand and indulge in Cafe Hopping. Spend a leisurely day enjoying the chill vibes and gorgeous sceneries on your weekend trip to Jibhi.
Day 3 : Jalori Pass – Serolsar Lake
Start your day by taking a local taxi to Jalori Pass, enjoy the best views from the top and begin your trek for Serolsar Lake. In about 4-5 hours, you will reach Serolsar Lake where you can enjoy the dense flora and fauna reflecting in the lake, pray at the Manimahesh Temple and trek down to Jalori Pass by sunset.
Day 4 : Hike to Chehni Kothi
Today you can visit the Great Himalayan National Park and trek to nearby attractions. You can also visit Bahu Village or simply spend your weekend trip to Jibhi soaking up the tranquility and finding hidden spots to take a dip in the waterfalls.
Day 5 : Jibhi to Delhi
Reach Delhi by taking an overnight bus from Jibhi. It takes about 12 Hours and the easiest mode of transport is by Bus.
Read Now : The Best Himachal Itinerary
FAQ's
Distance between Delhi to Jibhi?
Jibhi is around 483 kms from Delhi and takes about 12 Hours to reach by road. You can opt for any Delhi – Manali Bus and get down at AUT Tunnel from where local cabs and taxis are available for Jibhi.
Does it snow in Jibhi in winter?
Yes, winters are a snowy affair in Jibhi. It starts snowing from the end of October and you can find regular snowfalls and snow during the months of December to February.
Is Jibhi safe for Solo Travelers?
Yes, Jibhi is absolutely safe for solo-travelers. Both men and women alike can travel to Jibhi worry free and find like  minded travelers in Hostels and Homestays. You can also join a group departure and or a social travel community and have an awesome weekend getaway in the lap of Himalayas. 
Does Jibhi have a network?
Yes, most of Jibhi has perfect network connectivity. Both cell network and internet access are smooth. The best 4g network is of Jio and Airtel. However, while trekking up to Jalori or Raghunathpur Fort, you might lose the connectivity due to the height.
Where is Jibhi?
Jibhi falls in Tirthan Valley, Himachal Pradesh on the Manali Highway. It is peacefully tucked by the Tirthan River as it is at a walking distance from Banjar. There are many other places like Sainj, Shangarh etc that you can explore along with Jibhi on a week long trip.
What is Jibhi famous for?
Jibhi is famous for its scenic landscapes, hippie cafes, chill vibes and waterfalls that make the place just perfect for a peaceful yet adventurous getaway from Delhi. It is also very popular for having TreeHouse Accommodations that attract honeymooners and couples alike. 
#jibhi #jibhitirthanvalley #bestplacestovisitinjibhi #jibhitrip #jibhiitinerary 3tirthanvalley #jaloripasstrek #serolsarlake #himachaltrip #weekendgetaway