"A world within a world" was how Rudyard Kipling once described Spiti Valley, an isolated cold desert situated in the scenic state of Himachal Pradesh. Being one of the remotest regions of India, this Himalayan paradise is completely different in terms picturesque vistas, food, and lifestyle.
Have you seen the Alia Bhatt & Randeep Hooda starer movie "Highway"? How can one forget that movie shot beautifully across some major Indian highways and especially at Spiti Valley in the Himalayas? Directed by Imtiaz Ali, there's a dialogue in this much-celebrated movie by Alia Bhatt that "kaisi kaisi jagah hai is desh mein" which means "there are so many different places in this country".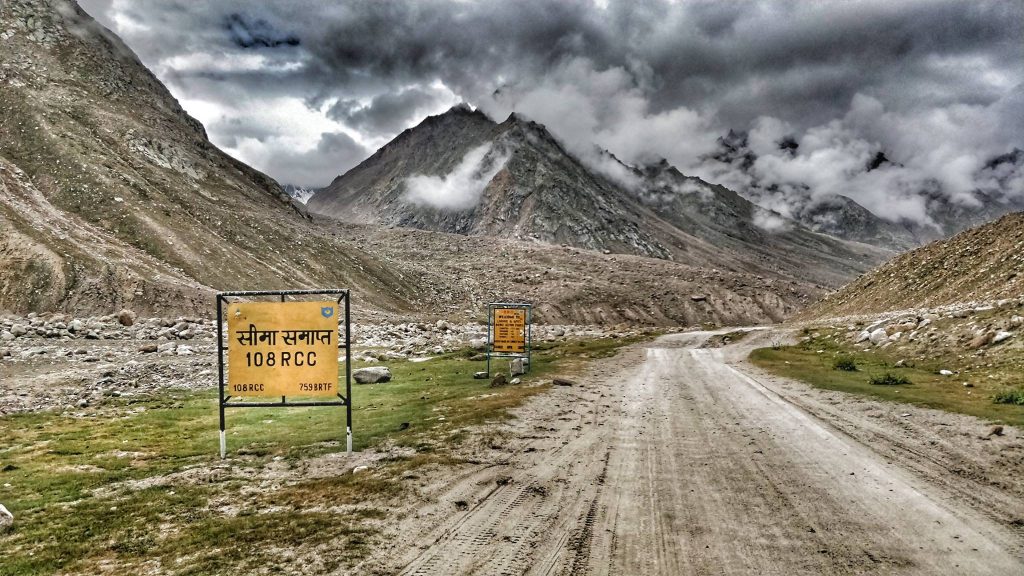 The road to Spiti Valley passes through some of the most offbeat locations amidst the majestic Himalayas. Shot in the movie Highway, these beautiful destinations will truly inspire you to take a break from the urban lifestyle. Here we go!
Sarahan – Situated at 170 kms from Himachal's capital Shimla, Sarahan is famous for its magnificent shrine of Goddess Bhimakali. It is a beautiful small town cradled in the apple valley. Bhimkali Temple is the most majestic of the few early timber temples left in the Sutlej Valley and also the last temple to be served by Brahmin priests. There is a palace named as Shantikunj just behind the temple.
Kalpa – Kalpa is the main village in Kinnaur district, which can be reached through NH-22, regarded as one of the deadliest roads to travel in the world. But the journey to Kalpa is truly captivating with Sutlej River flowing down along the road. This small hamlet is adorned with numerous temples and monasteries. The majestic Kinnaur-Kailash range peeking from across the Sutlej River makes Kalpa a place to remember and cherish. It is delightful to watch the early morning sunrise in this Himalayan retreat.
Nako and Tabo – Enroute Spiti there comes a virgin territory known as Nako where you can enjoy solitary walks around the prominent Nako Lake. Located near Indo-Tibet border, this small village is decorated with numerous colorful Buddhist monasteries. The streets and houses in Nako are lined with red, green, yellow and blue prayer flags. Relish the momos, noodles and even dal chawal at few small eateries and dhabas in this isolated Himalayan village. No doubt Nako is regarded as the "Gateway To Buddhist Pilgrimage". You can also visit Tabo, a small Tibetan village famous for its legendary Tabo Monastery that was established in 996 A.D. In spite of such cold conditions, the villagers still do apple farming in Tabo for livelihood.
Dhankar – High above the confluence of the Spiti and Pin Rivers, Dhankar is a big village and also the former capital of Spiti Kingdom. It's old gompa or monastery is one of the most spectacular sights in Spiti. Set in utmost solitude, the monastery has about 100 Lamas and decorated with splendid paintings and sculptures.
Komik – Located at an elevation of 15,027 ft above sea level, Komik is known as "World's Highest Village" with a motorable road. The word Komik means "snow cock". Surrounded by soaring high-trans Himalayan range, the village is the home to around 150 people only. The drastic change in weather, high-intensity cold wind and less oxygen makes a trip to Komik village a real challenge. The village monastery is believed to be over 500 years old. Hiking on the small hills and nearby slopes will surely give you an unmatched experience on your road trip to Spiti Valley.
Kaza – A heavenly amazing place where hues of the mountains changes completely, Kaza is a tranquil getaway on the plains of the Spiti River. Nestled in the lap of the snow-clad Himalayas, pristine rivers, barren landscape with scattered patches of green, the beauty of Kaza cannot be described in words. Being Spiti's administrative capital, Kaza is a nice blend of modernity and unique ancient culture. The charming vistas, pleasant weather and holiness of Key Monastery make this Himalayan paradise an ideal place to unwind in utmost tranquility. Knowing about the cultural and social aspects of Kaza will be an unforgettable experience for you.
Kunzum La – Situated at 4,551 m above mean sea level, Kunzum La or Kunzum Pass is one of the world's highest motorable mountain pass which serves as a gateway to Spiti Valley from Lahaul and Kullu districts. The panoramic view of Bara-Sigri glacier (the second longest glacier in the world) is breathtaking. Located near Rohtang Pass, a journey through Kunzum La is one of the greatest drives on this planet. You can also reach Kunzum Pass from Manali passing through Rohtang La. This road is also known as Manali-Leh highway.
If you are amongst those who want to experience Spiti just Like Alia did in the movie Highway, then plan a trip to this cold desert mountain valley nestled in the Himalayas.
Check out the trip itinerary and package details below.
Contributed By: Sahil Singh