If you are a worshipper of the gigantic mountain ranges of the Himalayas and love exploring them on foot, then Spiti valley must be a name which give you goose-bumps and brighten up your eyes!
If you aren't a trekking fan or haven't come across these enthralling mountains, then Spiti and Lahaul is a high land district in Himachal Pradesh which is sparsely populated. It is a Cold Desert Mountain and is connected to the rest of the world only Via Kunzum Pass, Rohtang Pass and Kinnaur Valley. The tough access to this gem of a place keeps its beauty intact.
The amazing monasteries, picturesque landscapes, gorgeous villages, rare wildlife and extreme barrenness make it a Mecca for trekkers and adventurists who like to drift away from commercial tourist trails. Here's a compilation of the best treks in this region-
Pin Parvati Trek
Difficulty Level- Difficult
Route- Starting at the beautiful Parvati Valley of Kullu District to Mud at Pin Valley, Spiti region.
No. Of Days- 10-12 Days
Maximum Altitude- 17,400 Feet (Approx)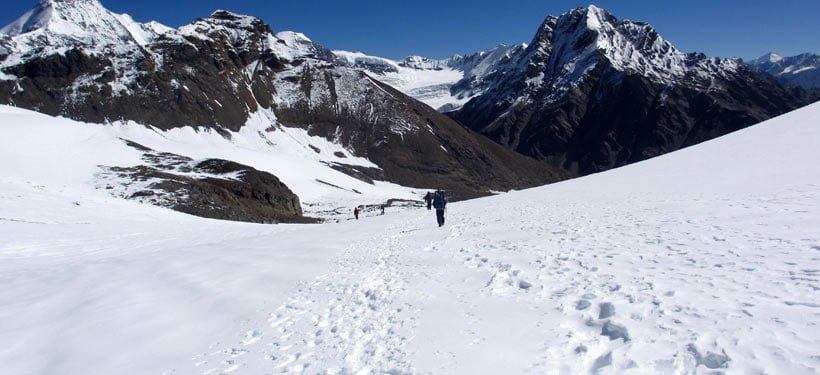 As the name suggests, Pin and Parvati are both extremely beautiful valleys of Himachal Pradesh and this trek connects the both of them. The most amazing thing about this difficult trek is the gradual drastic change in the landscape throughout the journey. Each day you will witness something amazing, from lush green forests, to hot water springs, to snow covered alpine mountains and ending at a naked and enchanting pin valley! It is one of the most sought after treks in the Himalayas and you need to be an experienced trekker to take this on.
Parang La Trek
Difficulty Level- Challenging
Route- Kibber Village in Spiti Valley to Tso Moriri, a lake in Changthang region of Ladakh via Parang La (High altitude pass)
No. Of Days- 8 Days
Maximum Altitude- 18,400 Feet (Approx)

This is a strenuous trek covering the ancient trade route between Tibet, Changthang and Spiti. Although the Trek can be covered in 8 days, the entire trip will take at least 14 days which involves driving to upto one of the highest inhabited village on earth, Kibber and driving down from the Jaw dropping beauty, Tso Moriri Lake to Manali/Leh. A number of river and stream crossings make it more adventurous and exciting.
Hampta Pass-Chandrataal Trek
Difficulty Level- Moderate
Route- Starting at Manali, Himachal Pradesh to Chandrataal lake in Spiti Valley via Hampta Pass.
No. Of Days- 5-6 Days
Maximum Altitude- 15,100 Feet (Approx)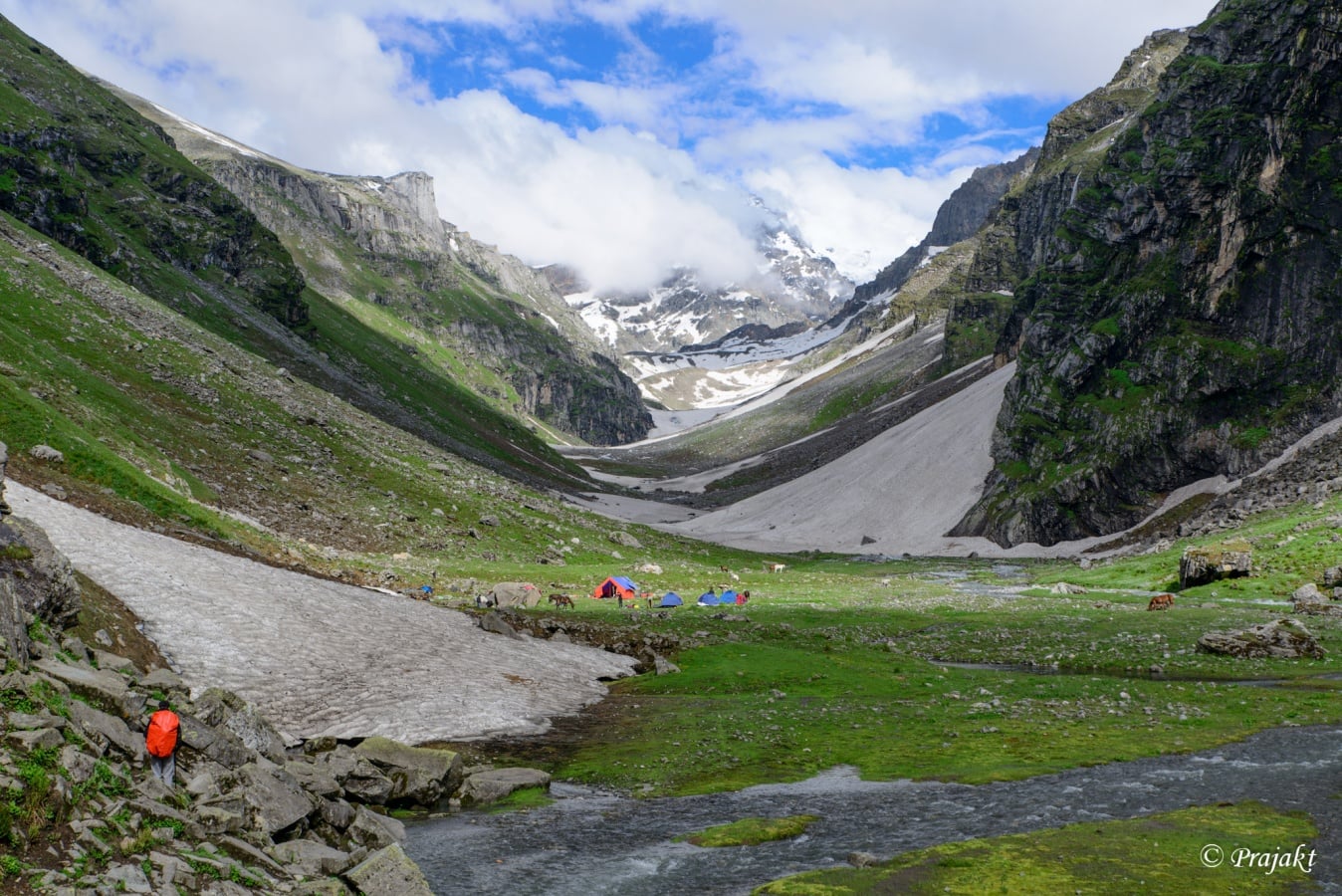 A doable trek for regular trekkers, this one is a gem in the region. Spend a day hiking up beautiful green valley with Pine, Maple and Deodhar Trees giving you a fairytale experience. Crossing beautiful meadows, a high snowy Hampta Pass and finally landing at an other-worldly lake surrounded by naked brown mountains. The lake chandrataal received its name from its crescent shape which appears like a full moon. You may also choose to drive to Chandrataal once you come across the motorable roads. (Saving you a day of Trek).
Spiti Valley Village Trek (Langza-Dhankar)
Difficulty Level- Moderate
Route- Starts at Kibber, crossing villages like Lhalung, Langza, Hikkim, Demul and ending at Tabo.
No. Of Days- 7 Days
Maximum Altitude- 15,400 Feet (Approx)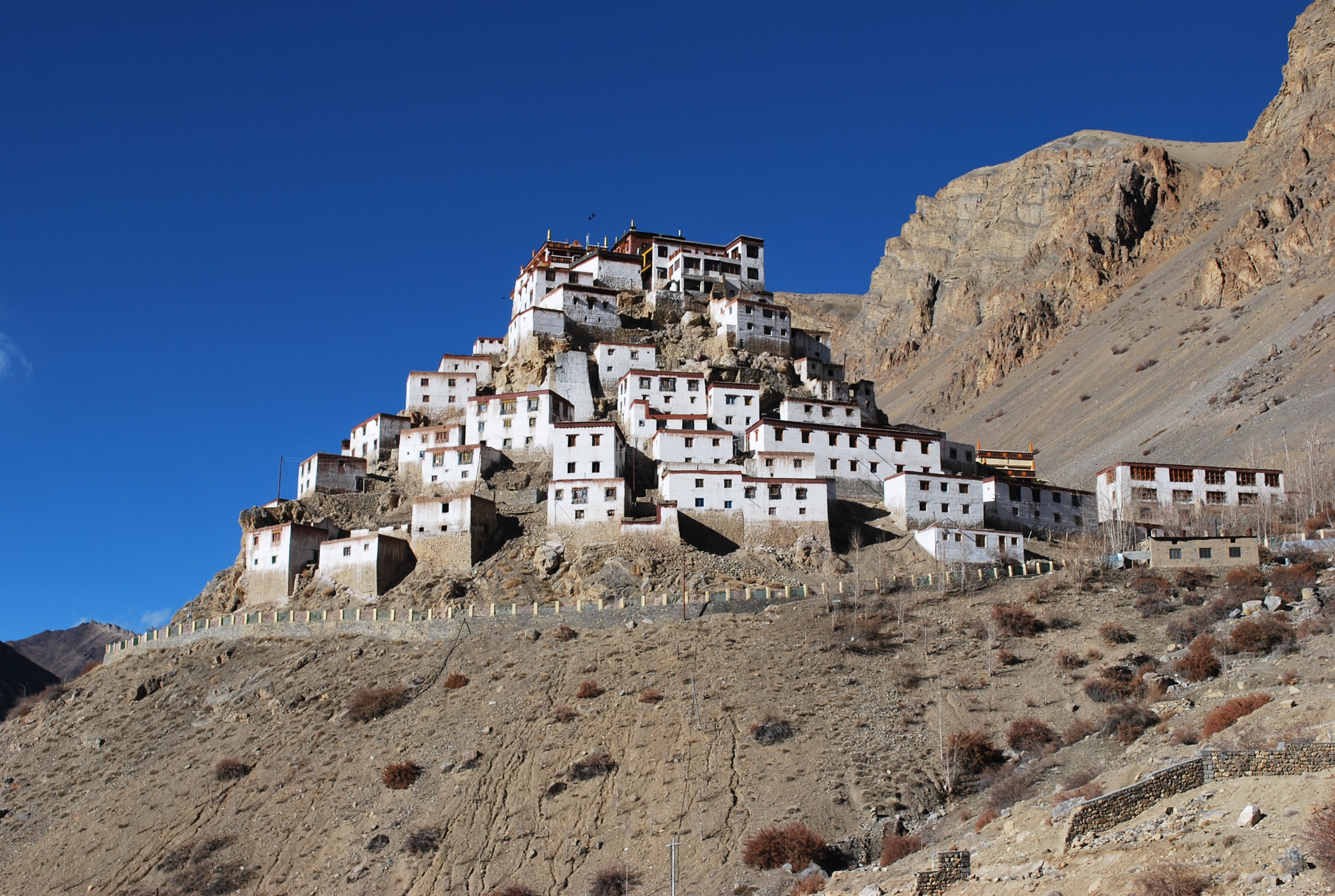 Despite of being one of the least populated Districts in the country, an amazing thing about Spiti Valley is its perfect spread of villages. You have a village at almost the end of a day's trek which gives your Spiti valley foot exploration a comfortable edge, as you can sleep at a local mud-house homestay with the brilliant hospitality of these mountain people and warm home-cooked food. This is an apt trek for small groups or a solo trek as it is mostly well defined. You will cross oldest and barren monasteries of this region, beautiful Dhankar Lake, gorge along picturesque mountains and tiny magical villages.
Variations in the same- Lower Linti Valley Trek and Spiti Left Bank Trek which can be done in lesser duration covering fewer villages.
Kanamo Peak Trek
Difficulty Level- Easy to Moderate
Route- Kibber to Kanamo peak via mountain base; and back the same route.
No. Of Days- 3 Days
Maximum Altitude- 19,600 Feet (Approx)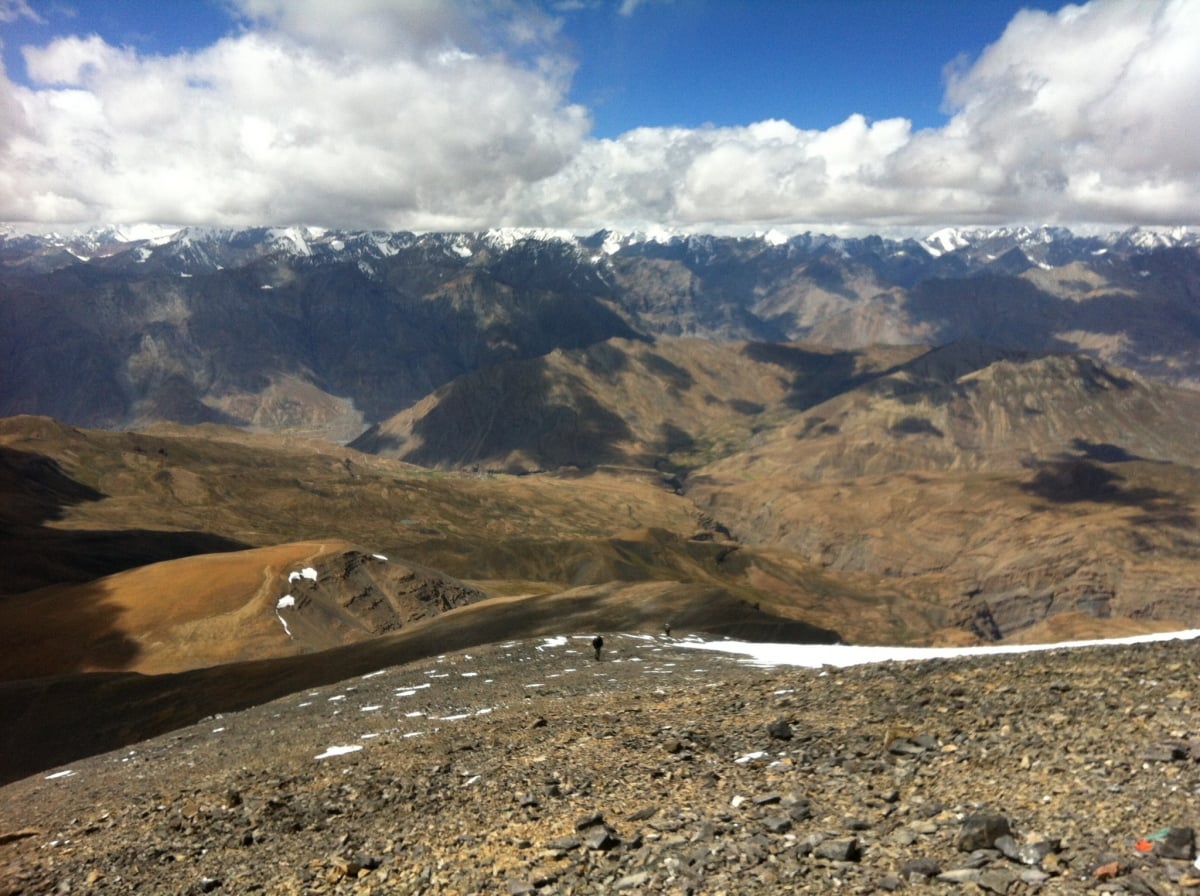 Although this exhilarating trek involves 3 days of hardcore trekking, but the total time would be at least 7-8 Days which involves reaching Kaza and driving up to Kibber via Kye Monastery. This trek although has an extreme elevation, but apart from the steep ascend towards the peak (3-4 hours), the rest of the trek is pretty comfortable and doable. Still, this isn't a beginner level trek cause of high altitude and oxygen scarcity and must not be attempted by first time trekkers.
Bhaba Pass Trek
Difficulty Level- Moderate to Difficult
Route- Starts at Kufnu in Kinnaur region of Himachal and ends at Mud, Pin Valley crossing the beautiful Bhaba pass.
No. Of Days- 8 Days
Maximum Altitude- 16,100 Feet (Approx)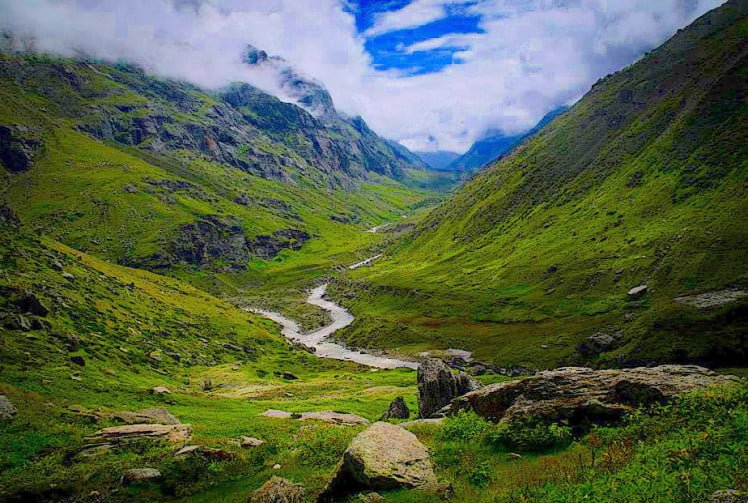 A crossover trek which takes you from lofty peaks and lush green beautiful ranges across to the arid and dry region casting a spell on you. It starts at Kufnu, Himachal Pradesh and ends at Mud, Pin valley in Spiti. The highlight of this trek is the gorgeous sight from the Saddle point (Highest Point), which gives you a 180 degree panoramic picturesque view of the breathtaking deserted Pin valley on one side and the green lands of Bhaba. Be stunned at the mind boggling views and the striking difference between both the landscapes.
Chandrataal-Baralacha Trek
Difficulty Level- Moderate
Route- Starting from Batal near the beautiful Kunzum Pass it ends at Baralacha with Chandrataal Lake on the way.
No. Of Days- 5-6 Days
Maximum Altitude- 15,900 Feet (Approx)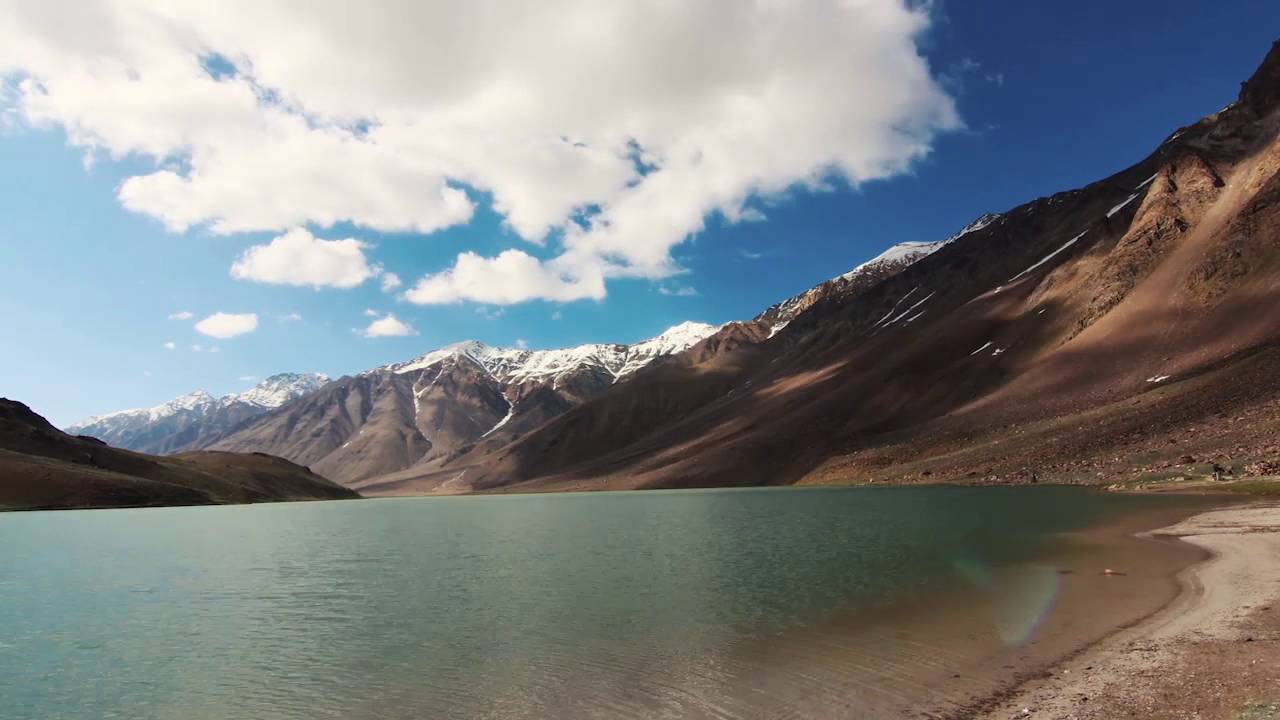 This is one amazing trek lying entirely on the western side of the Himalayas and thus the deserted mountains. Starting at Batal, a small village in Himachal Pradesh, one ascends towards Chandrataal Lake and ahead towards beautiful glaciers camping overnights at breathtakingly amazing landscapes. The trek ends at Baralachha Pass in the Lahaul region where the roads to Zanskar, Ladakh and Spiti meets. One can either decide to trek ahead till Zinzingbar and end here or further take the trek ahead to Zanskar region as well.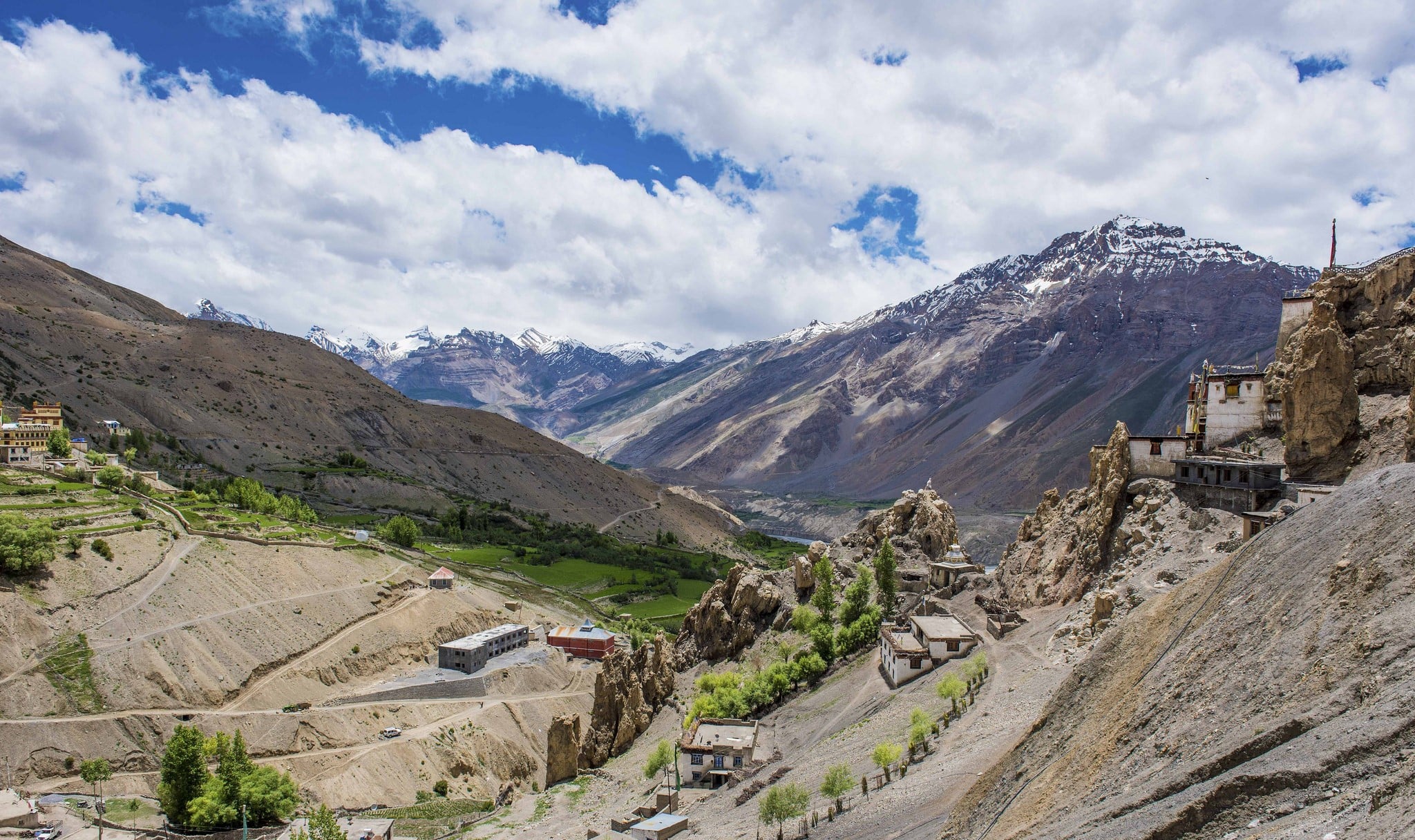 On that note, we hope you have already started counting your leaves and planning to trek to mighty western Himalayas!