Holi has been always defined by vibrant colours and euphoria…. but have you ever witnessed a colourful kaleidoscope of cultural intermingling where the sprinkle of marigold petals marks the colours of Holi? If not, you definitely need to visit Shantiniketan for this Holi. A small yet naturally beautiful town 180 km off Kolkata is the destination for a different type of Holi.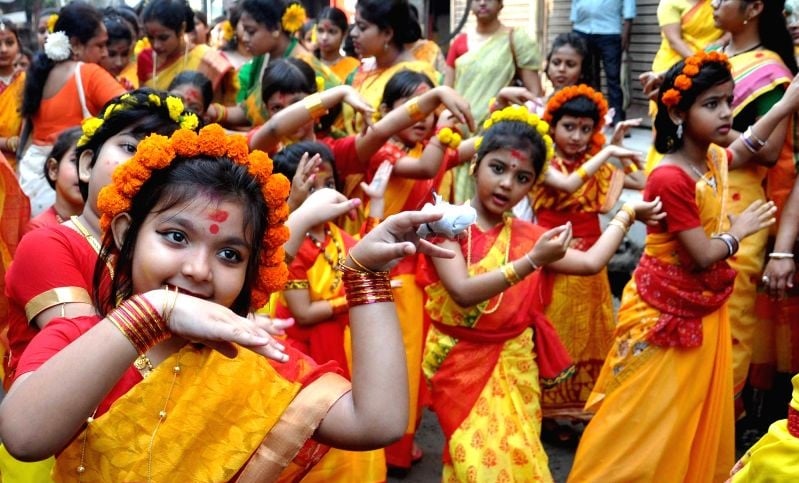 Basanta Utsav (the festival of the spring) as it is called in aboriginal Bengali, shows a clear dominance of the colour yellow and red in decorations, attire and splash. The celebration of Basanta Utsav in this distinct style was first envisioned and started by the connoisseur of Literary Arts and Nobel Laureate Rabindranath Tagore…. ever since it has been celebrated in the same manner in Visva-Bharati and Rabindrabharati University Campus which has eventually become the distinct style of Holi in and around Shantiniketan as well as Bolpur regions.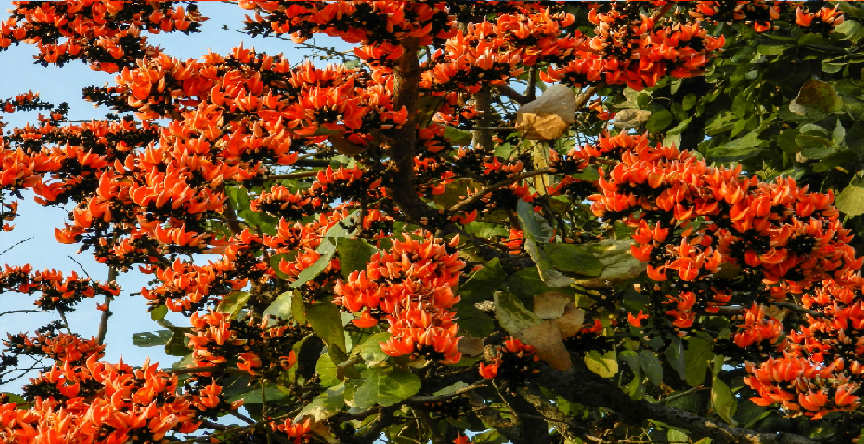 26 years in Kolkata, but never got a chance of experiencing the floral euphoria at Shantiniketan over the unique Holi. This year was indeed the time of fulfilment of the long perceived craving to celebrate Basanta Utsav – the distinct style of Holi. We took the road a day before, the GT road runs all the way to Bolpur via Burdwan and thereafter took a left turn on Bolpur-Kabi Joydeb Road from Bolpur PS we headed straight to our homestay destination near the University Campus. As the cacophony of Kolkata around us subsided and the city view changed to the nothingness of highway, I spotted that the significance of Holi goes far beyond the glee and exuberance of humankind… Nature too sprawl into colours as the dull winters fade away into oblivion and fresh crimson blossoms open up their petals to fill in a wide range of hue and aroma into the world.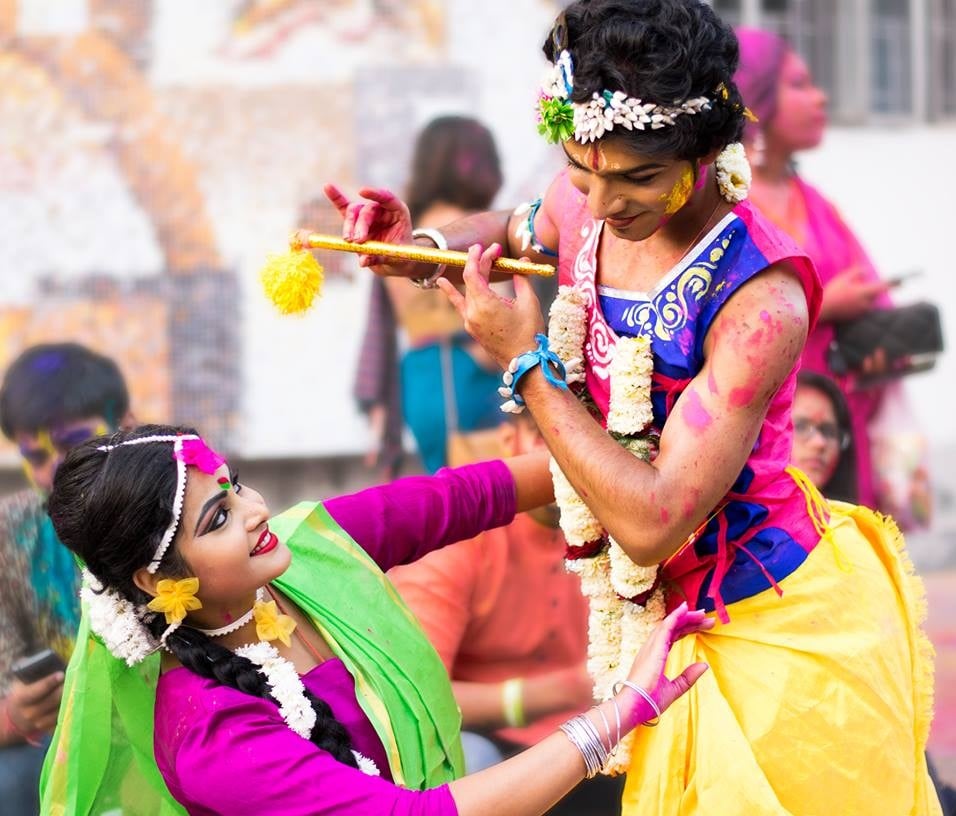 The experience at Shantiniketan is one of a kind. Firstly, let me tell you there's no chaos in the crowd which is prevalent in most Holi celebrations…. the floral jewellery on kids and women totally flaunt the naturistic theme… needless to mention they look pristine in the yellow-red attire. All the visitors were greeted with red abir smeared on their cheeks; in case you don't want that a simple tika would glorify your forehead. The celebration began with dance on a famous Bengali song of Holi by Tagore "oo re grihobashi… khol dwar khol… laglo je dol", followed by "ore bhai… fagun legeche bone bone" performed by kids and a dance-drama on Radha-Krishna's romantic rigmarole over the festival of colours. Then there was folklore from various tribal regions in and around Bengal…. I personally loved the Boul songs with the ektara…. it sounds more enigmatic live than on TV.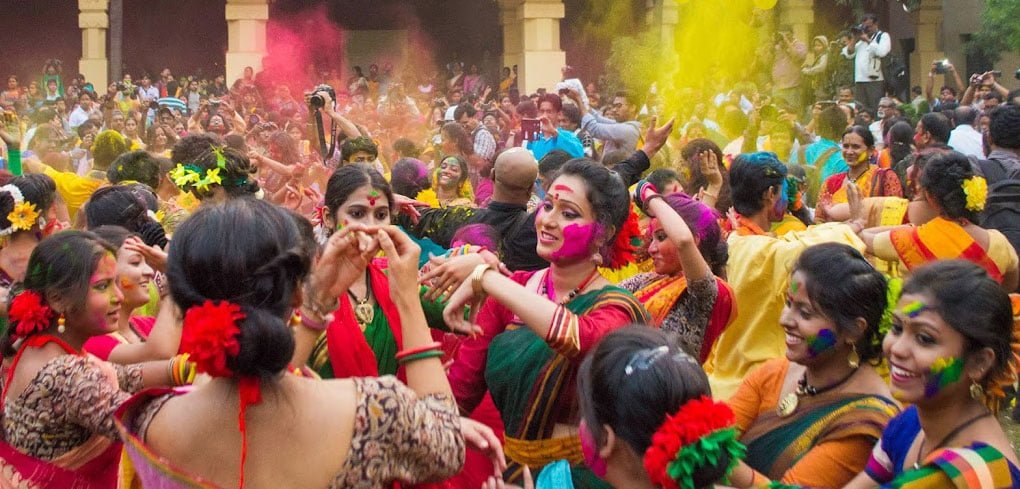 At around 12:00 noon, there was an interim Holi splash, where sprinkle of marigold petals, red-yellow abir and greetings of Holi marked a splendid conglomeration of coloured faces and more colourful souls… with time went more colours blended, as well as more people, breaking their barriers of class and culture, forgetting all conflicts and differences. I wonder if this thought was what Tagore kept all along in his heart and carefully nurtured and today finally it is flourishing. The festival seemed to have harboured all the merriment and bliss with an ease, for an instance.  This three days of this exhilarating festival was not at all another ecstatic visit for me, rather I will forever treasure the elation of being a part of the Shantiniketan's Basanta Utsav and Justwravel to help with the personalised itinerary.