Home is where mountains are…right? Yes we get it, you love travelling and exploring out in the mountains, taking in the breathtaking scenery and finding your "Nirvana".
But if you are home, you quite possibly would be hungry, we know that we would be.
Worry not, we present to you the "Best Himalayan Cafes to Visit in 2021".
If you've been putting off travelling, we will surely give you a reason to 😉
So here's our top picks of cafes to visit in 2021!
Cafe 1947, Manali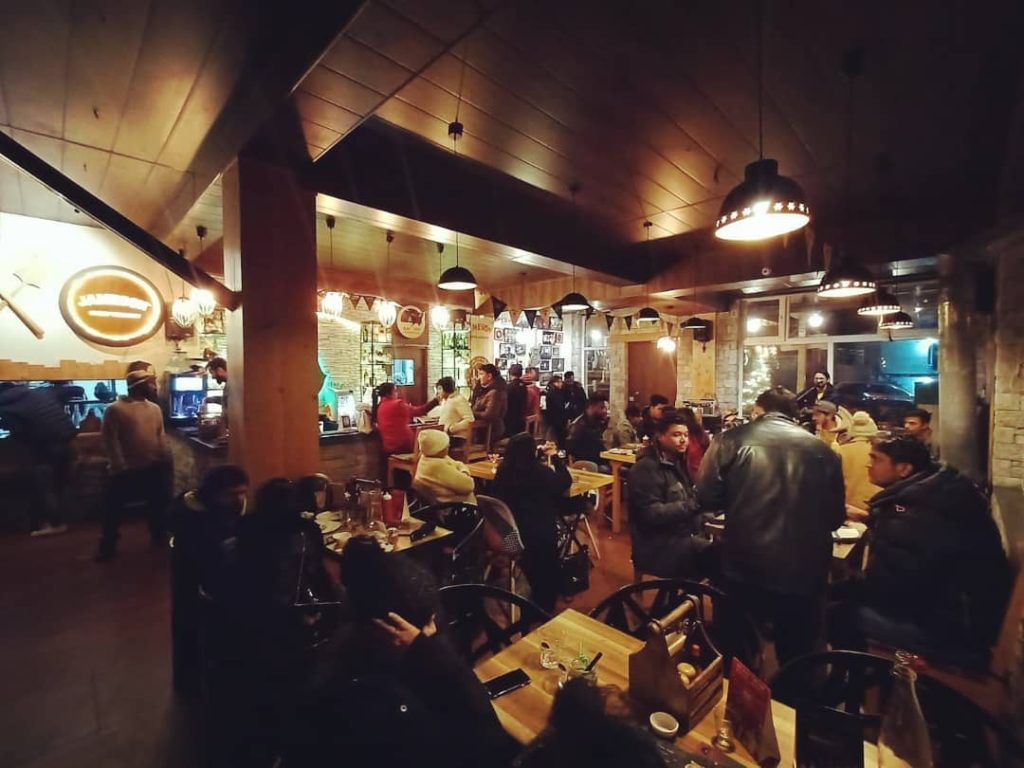 If someone serves you food with a hospitable feel, the vibe of the place actually becomes a good one. That's what we believe!
If you are in Manali, do make sure to check out Cafe 1947. With its magnificent view of the Beas river flowing nearby, it provides an ambience that is unmatched.
You have got many options to try out while here such as various assortments of pizzas, burgers, hot chocolate and coffee.
Our personal recommendation would be to try out their fish and chips, which are truly delicious, and you would be ordering a plate more before you know it.
So if you are in Himachal Pradesh, don't miss out on Cafe 1947, as it is one of the best Himalayan cafes to visit in 2021.
Ahh, finally in Manali…Wait! Choose Manali-Solang Weekend Getaway to make the most of your weekends!
Jim Morrison Cafe, Kasol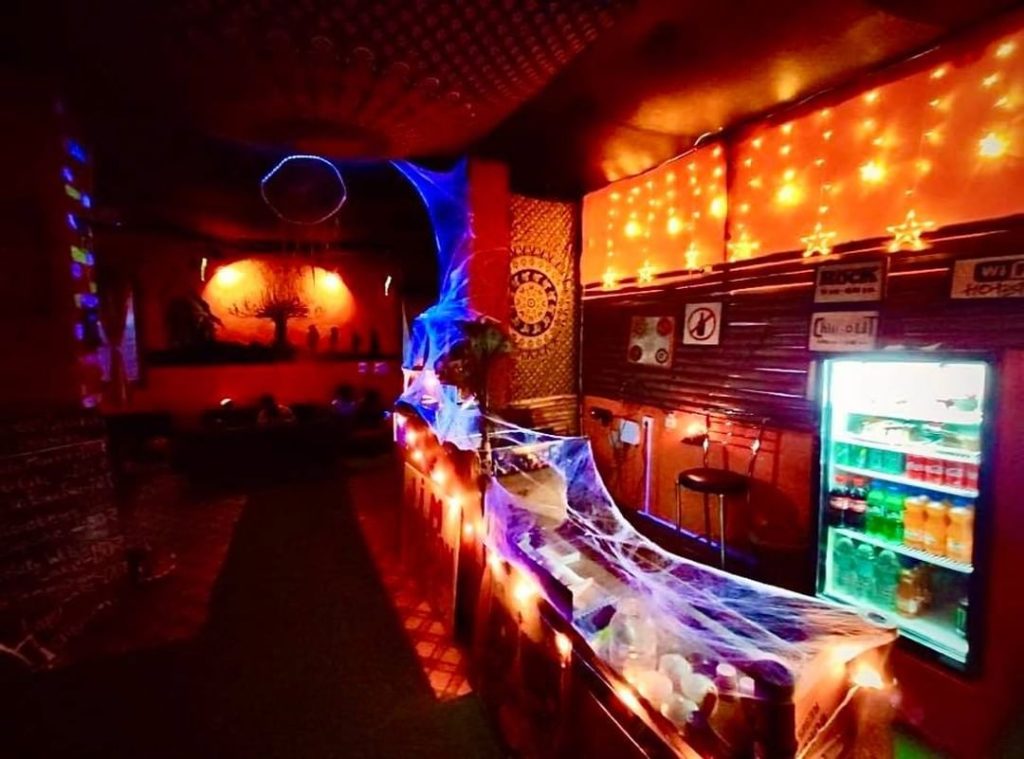 A plethora of artwork greets you when you enter this cafe and it is one of the most striking thing that you will notice about this place.
With the picturesque Kasol-Parvati Valley surrounding the cafe, there will be no shortage of views to take in. You have various seating options to choose from such as flat indoor seating on the floor and you also have outdoor seating on the chair.
On the food front you've got varieties of options but their creamy coffee and ginger black tea just hits home, nothing comes close.
So, if you are taking a laid back trip to Kasol, do not forget to visit Jim Morrison cafe and check off one of the best Himalayan cafes to visit in 2021.
If you and your friends decide to go to Parvati Valley, make sure to check out Trip to Kasol Grahan!
Moksha Cafe, Chopta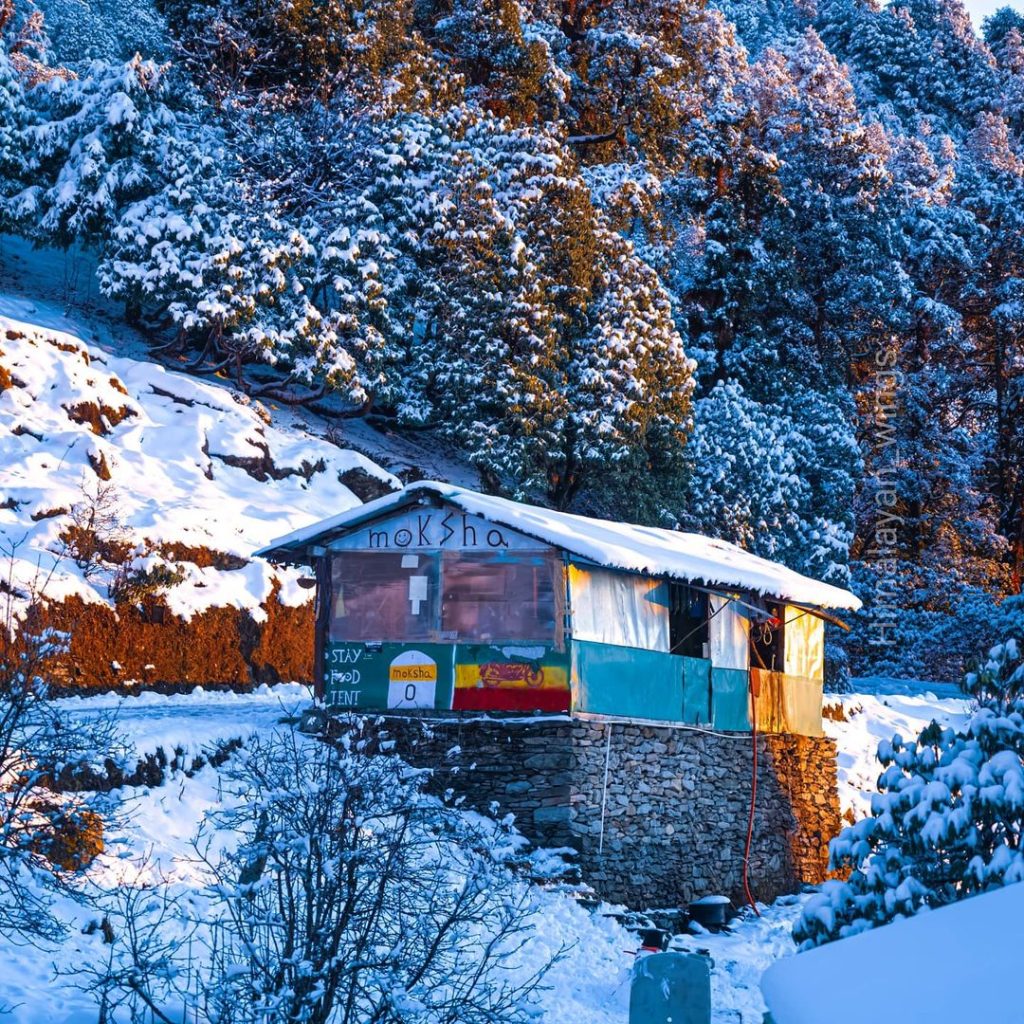 One of our favourite picks in Uttarakhand, Moksha Cafe definitely has our heart and makes it into our list of best himalayan cafes to visit in 2021.
With the surreal Chopta Valley surrounding this quaint cafe, there is a lot to explore nearby. While here, you can go for Chopta-Chandrashila Trek and when the winters arrive, can indulge in some skiing sessions.
If you are hungry after your hike or skiing session, we would definitely recommend you to eat their various assortments of "Parathas". Their maggi, soups and coffee are surely one to savour.
With young owners of this cafe, you can always expect a chill vibe and a friendly atmosphere. Expect a guitar lying in some corner of the cafe, ready to be strung amidst the beautiful valleys of Himalayas.
Evening bonfire sessions and get together is a great way to bond with your friends over some live music and food. So whenever you are travelling towards Chopta, do not miss out on this absolute gem of a cafe.
In Chopta Valley? Try your hands on Chopta-Chandrashila Trek!
Treehouse Ganga Cafe, Rishikesh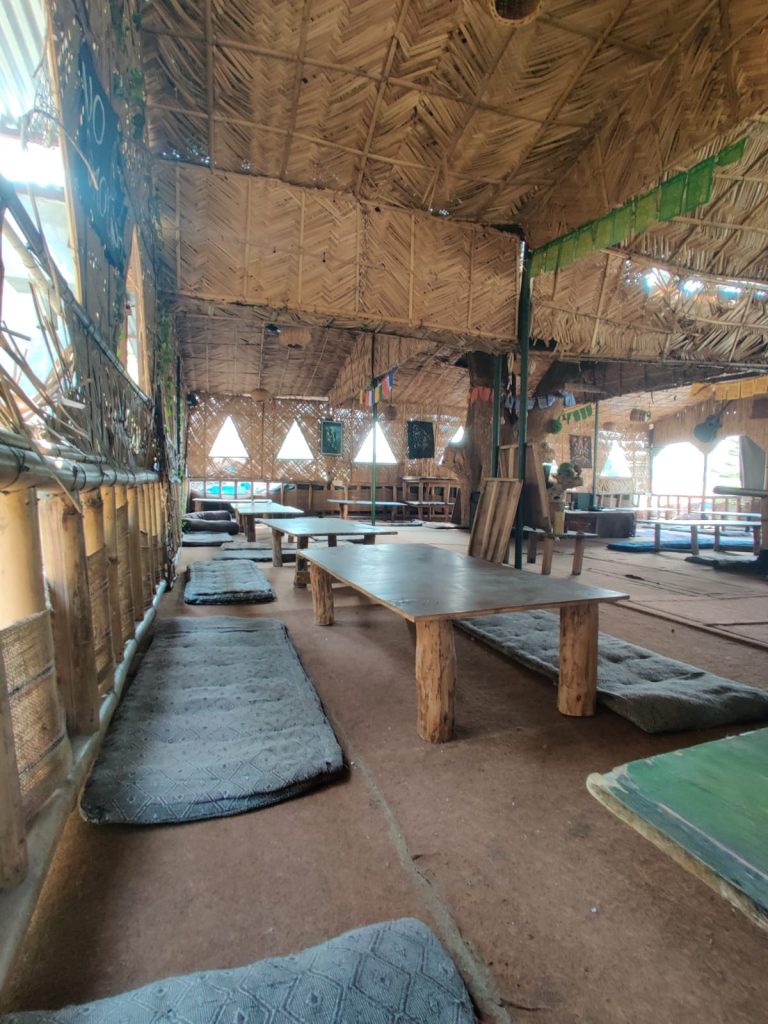 Tired of seeing the same old boring city cafes? Looking for a change? We believe that it won't get better than The Treehouse Cafe of Rishikesh!
This cafe will bring back your childhood memories of climbing up a tree and hanging out with friends. Yes! Quite literally!
With close proximity to Laxman Jhula, the Treehouse cafe's location is quite accessible for people. Many foreigners hop to this cafe because of it's peaceful ambiance. The music which plays in the treehouse will have you asking about the playlist from the owners.
The live music scene is pretty chill and it happens pretty much everyday with various musical instruments available such as bongos, guitars, sitars and tabla.
For those who are looking for healthier and environment friendly options, the Treehouse Ganga cafe also serves vegetarian vegan food.
Also their "Paneer Paratha" and ginger honey tea is an absolute delight along with their assortments of pizzas and pastas.
So if you are in Rishikesh, do not forget to visit The Treehouse Ganga cafe, which makes it in our list of the best Himalayan cafes to visit in 2021.
Heading for Rishikesh? Enjoy one of the best backpacking trips of India by being a part of Uttarakhand Backpacking Trip.
June 16 Cafe, Bir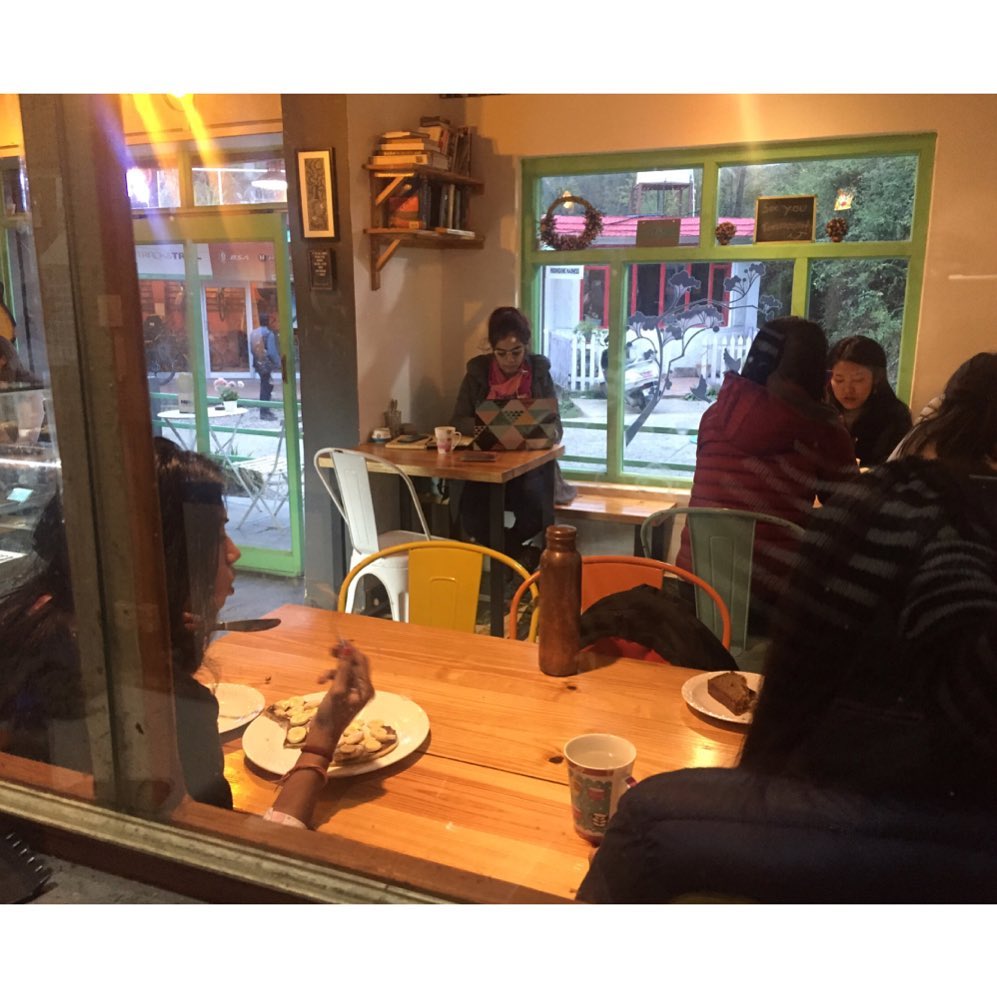 The best paragliding spot in the country deserves a great cafe, right?
We think so too.
Enter June 16 Cafe. This cafe is located in Bir and is quite close to the paragliding site. This cafe also has a Bollywood connection as the cafe is run by Ritu and Sumit, who are both professional actors hailing from Mumbai.
On the food front, you are spoilt for choices, name your cravings and they will present to you the very same. Be it Pav Bhaji, pastas, Thai curry or milkshakes, the cafe owners will make sure that you leave the place with your tummy full.
And if you've got a sweet tooth there is a big chance that you will definitely have some of their special offerings such as cakes, pastries, brownies and truffles.
A big meal deserves a sweet ending always, right?
So after soaring the blue Himalayan skies you ever feel hungry, just make sure to check out June 16 cafe and thank us later!
When you are in Bir, try out our Paragliding and Trekking at Bir Billing!
So readers, which of these cafes would you be going to first? Or what are your favorite cafes to visit in Himalayas? Do let us know!
Seeking some weekend escapades? Call or Whatsapp us at +91 83758 32632.
For more information related to weekend trips and travel scenarios, trip updates and latest developments of India, you can join our Whatsapp group.