Goa is one of the most sought after holiday destinations of India, and this Indian state also has a plethora of adventure activities.
It's divided into two main parts, "North Goa" and "South Goa" from tourists' perspective.
North Goa is more of a party hub where you will experience great nightlife, great food, social hangout spots and much more. South Goa has serene and calm beaches, where you can relax and enjoy some quiet time.
Alright, so you have landed or arrived in Goa and excited to explore and see what the place has to offer. It might confuse you if you think about what to do when in Goa. If you are not sure, here are some of the adventure activities that you can do while in Goa.
Scuba diving and Snorkelling
This activity is the most sought after when people select adventure activities to do in Goa. Scuba diving is once in a lifetime experience which should not be missed out on when you travel to Goa. The surreal feeling of experiencing vast wide open waters, seeing colorful corals and sea life all around you is really great and makes for one of the best adventure activities to do in Goa. You do not need to spend out a fortune to experience it like in other international destinations like Thailand or Australia, and you do not need to be a swimmer as well.
An hour worth of training with your instructor is all you need before you explore the blue wide world. The places which offer scuba diving in Goa are Grande Island, Pigeon Island and Agatti Islands amongst others. The scuba diving session would cost you a minimum of INR 4,000.
Parasailing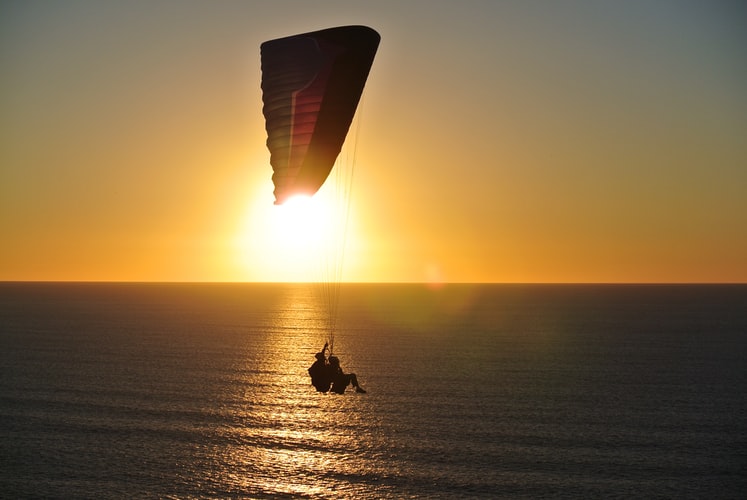 Imagine the thrill and excitement of seeing the Arabian ocean from up above, that is what you will experience when you go for parasailing. It is one of the most popular adventure activities to do in Goa and is a favourite amongst kids, adults and families while on their family trip to Goa. The best time to experience and go parasailing in Goa is from October to May when the weather is pleasant and the sea is calm. The places which offer parasailing are Arambol Beach, Baga Beach, Dona Paula and Mobor. The parasailing session starts around INR 900 to 1800 depending on the place you get it from and also the availability.
Jet Skis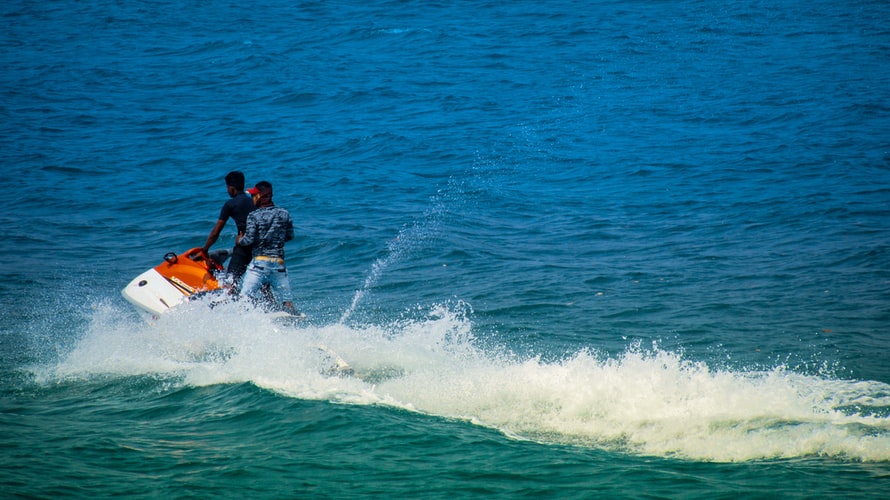 Jet Skis will bring out your inner child and is definitely one of the coolest adventure activities to do in Goa. It is just like riding a bike, but on the water surface. These are available at almost every beach of Goa and are one of the most popular options.
The places in Goa where you can Jetski are Dona Paula beach, Baga Beach, Vagator beach, Candolim and Calangute beach. The cost usually hovers around INR 800 and upwards.
Kayaking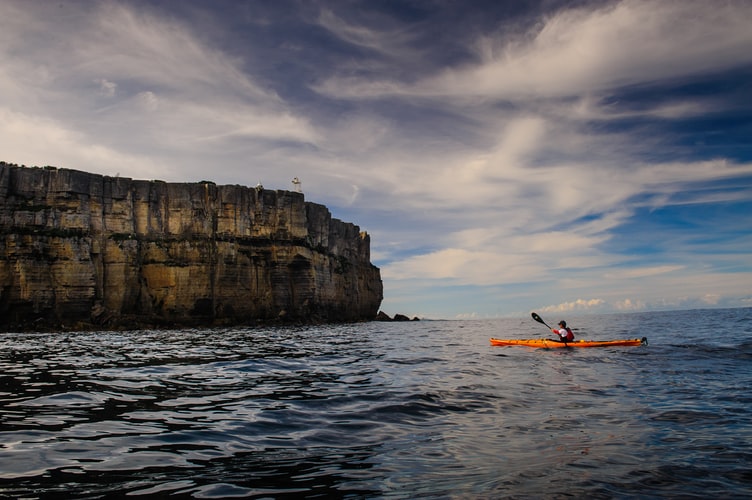 This is one of the adventure activities that gets overlooked and people don't pay much attention to while selecting their Goa Tour package. Explore Goa's backwater and rivulets while paddling along and rowing with your friends. Kayaking is more popular in the beaches of South Goa. You can go for kayaking in Palolem Beach, Hollant Beach, Nerul River, Mandovi and Sal and it will cost you upward of INR 1500 to 3500 depending on the place you get it from.
Banana Boat Ride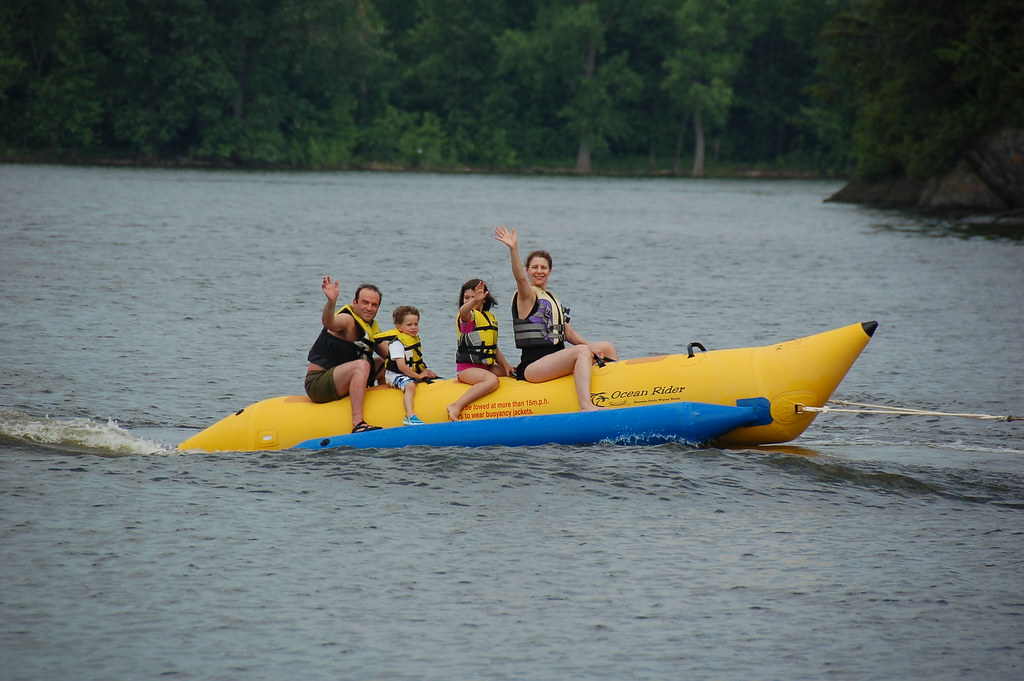 These boat rides are the most fun and this adventure activity to do in Goa will bring out the inner child in you. The boat is shaped like a banana, and then it is attached to the back of a powerboat which takes it in the blue waters, ripping through waves. You can partake in a banana boat ride in Palolem Beach, Baga, Agonda, Miramar and Calangute Beach and it costs INR 800 and upwards.
Windsurfing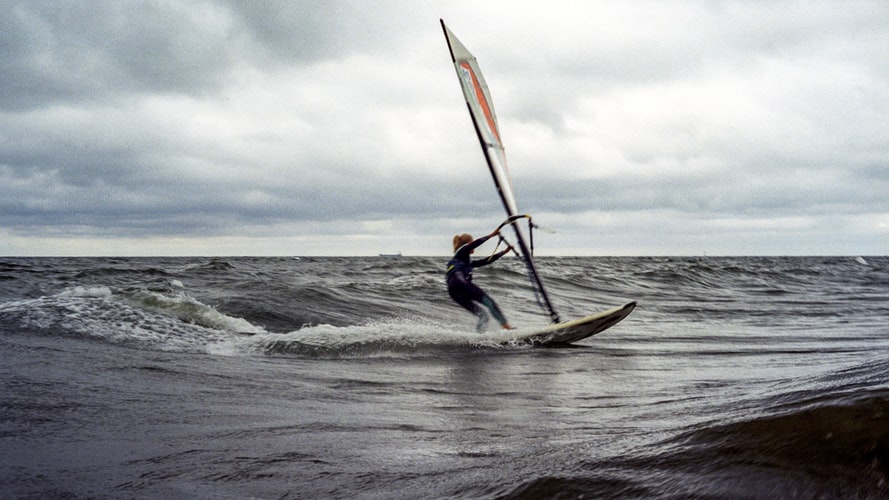 Windsurfing can be called a result of the amalgamation of sailing and surfing. This adventure activity is a bit technical and requires some learning and training to execute, but nonetheless it's quite fun. The rider has to stand on the board and has to hold the sail in such a way that his following moves and surfing can be executed and maneuvered through the combination of sailing and surfing. It sounds quite a bit of a task but your instructor would make this activity much easier for you. The places where you can windsurf are Miramar, Vagator, Dona Paula and Palolem. A single windsurfing session would cost anything around INR 1,800 to 2,500 depending on the availability. The best time to try out this adventure activity in Goa is from the months of October to March.
Water Skiing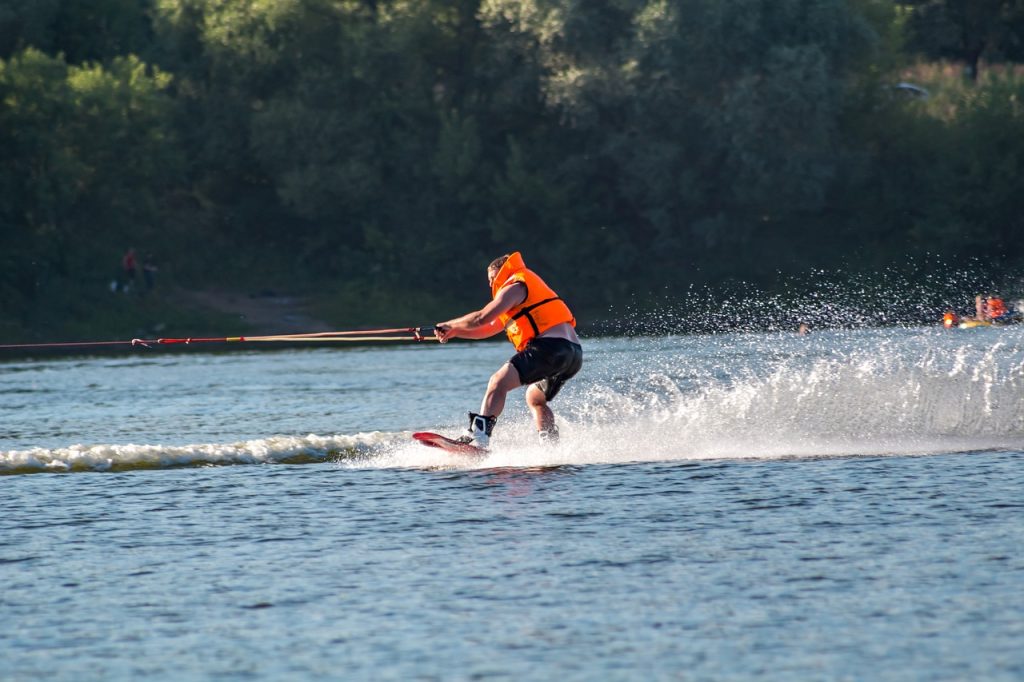 If the word skiing brings memories of snow and alpine landscapes covered with high mountain peaks, then water skiing should definitely bring a different mental image. You wear skis which are attached to a speedboat or a motorboat and you skim the water surface at high speed.
This adventure activity in Goa is slowly gaining ground and is becoming more and more popular amongst the locals and tourists as well. This adventure activity is a bit challenging and you will have to put in time and efforts to learn it but it would be rewarding further down the line. You can try out water skiing at Calangute, Baga and Mobor beach. It would cost around INR 800 onwards for a session.
Hot Air Balloon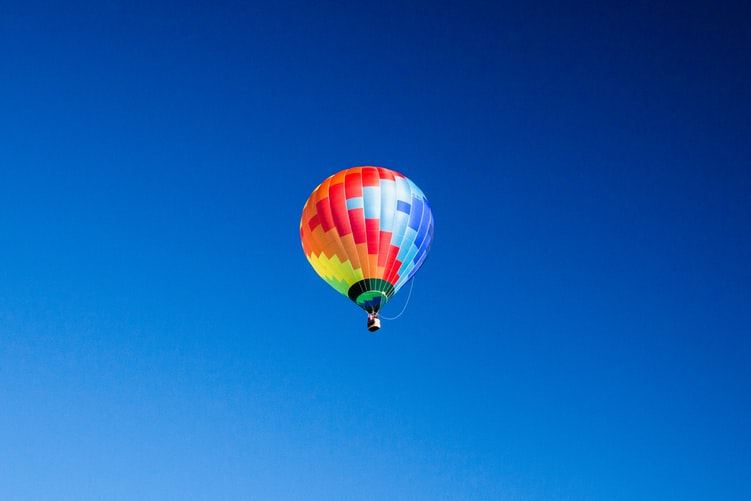 There are only a handful of places in India where you can experience hot air balloon rides and Goa is also one of the destinations. Many people are unaware that Goa has this adventure activity available for tourists as they go for more popular adventure activities in Goa. You can get to enjoy a panoramic view of the Goan skyline in an early morning hot air balloon ride which is sure to leave you mesmerised. The places which offer hot air ballooning in Goa are Chandor, South Goa and Assolda ground. A session of hot air ballooning would set you back around INR 9000 to 12000.
Trekking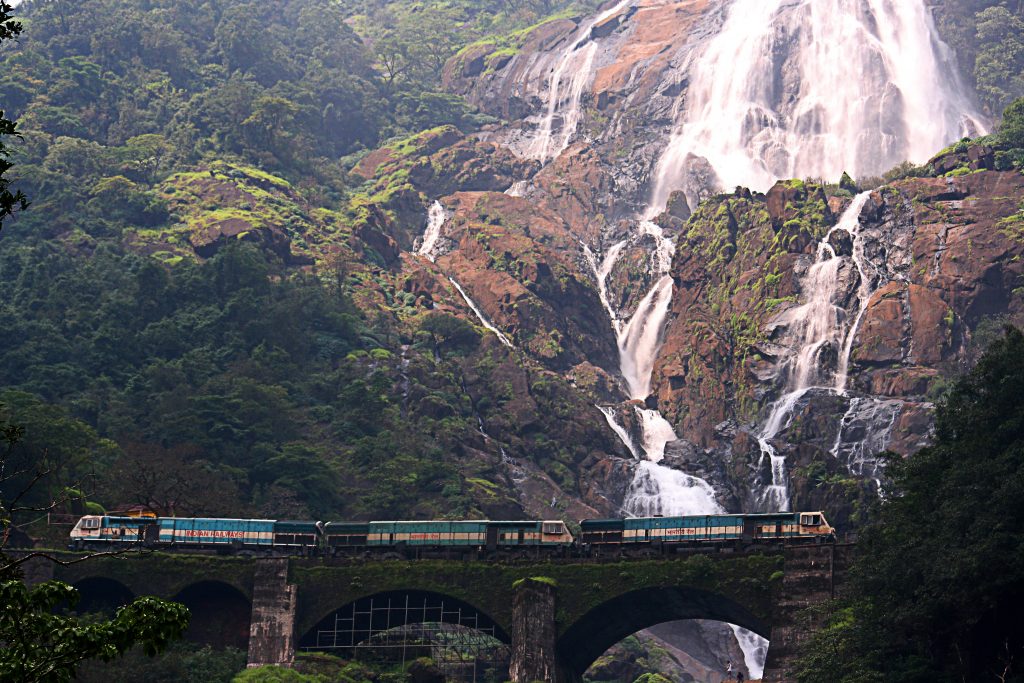 This adventure activity in Goa might come as a surprise to most of the people reading this blog, as usually most people attach trekking and hiking with places which have abundance of mountains or hills, especially in North India. There are many places in Goa where you can go off to trekking with your group or friends and family. The most popular places to go for trekking in Goa are Dudhsagar falls, Mollem National Park and Mahavir Wildlife Sanctuary. Another location, Vagheri Peaks is located at an altitude of 500+ mts, and is also famous amongst locals of Goa. The best time for hiking and trekking in Goa is through the months of October to March, and a trekking session would set you back around INR 3000 to INR 5000.
White Water Rafting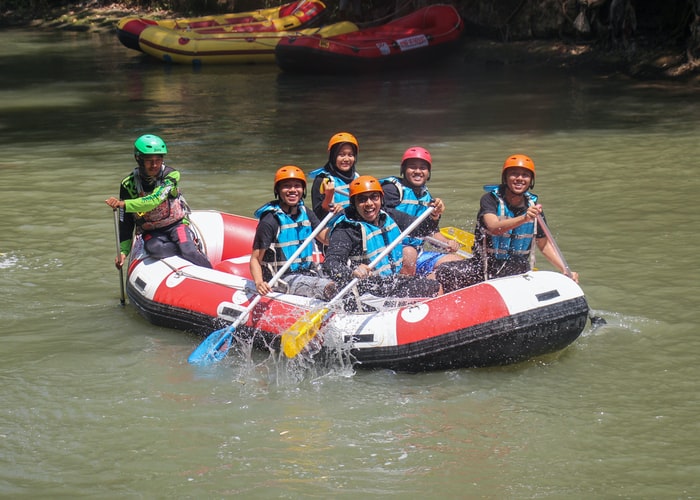 One of the most thrilling adventure activities to do in Goa, white water rafting is usually done in the rapids of mountain rivers. In Goa you can do white water rafting in Mahadei and Mandovi river, where the water is fast moving and makes rapids which are always a bonus when you have to do white water rafting.
A white water rafting session would usually cost around INR 1,800 to INR 3,000 depending on the availability and location.
We hope this blog on adventure activities to do in Goa provides you with an ideal head start to plan your trip and choose the best Goa tour package to this beautiful western state overlooking the Arabian Sea. From the partying hub of North Goa to the serene and calm beaches of South Goa, this little western state has everything for everyone who wants to vacay. So what are you waiting for? Here is our useful Goa Travel Guide to help you in planning a trip to Goa.
For more information related to Goa's travel scenarios, trip updates and latest developments of other states and rest of India, you can join our Whatsapp group.