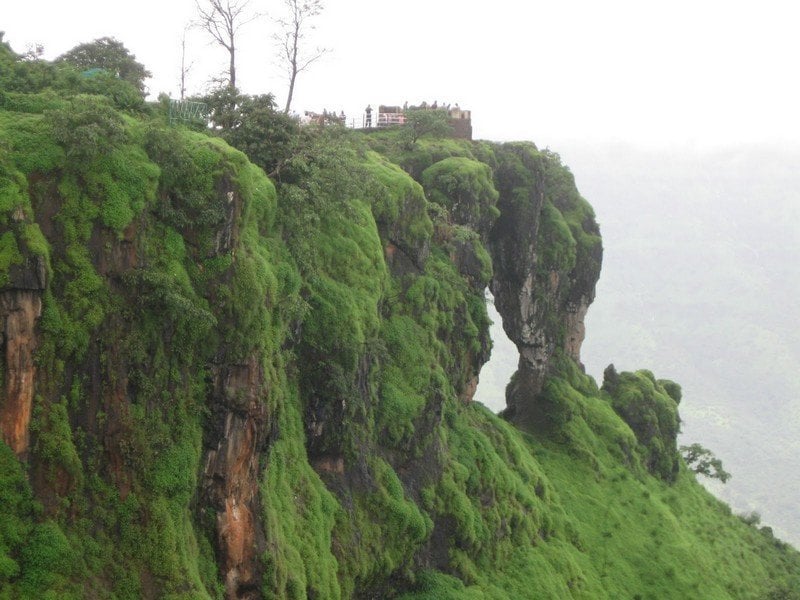 Mahabaleshwar is located in Satara District in Maharashtra. It is one of the top hill stations in Sahayadri mountains and among the best tourist destination in India.
Mahabaleshwar is made up of three villages – sumit dave Malcolm Peth, Shindola village, and Old "Kshetra" Mahabaleshwar. Mahabaleshwar is the Starting point of Krishna River, the ancient starting point of the river is a spout from the mouth of a statue of a cow in Mahadev temple in Old Mahabaleshwar.
An Interesting fact is 4 other rivers come from the Cow's mouth apart from Krishna River and they all travel together before merging into Krishna. These 4 rivers are Koyna, Savitri, Gayatri, and Veni.
Mahabaleshwar came into existence in the year 1829. The old name of Mahabaleshwar is Malcolm Peth, present-day people recognize it as Mahabaleshwar. Mahabaleshwar attracts more travelers with its superb climate, picturesque viewpoints and beautiful Waterfalls. Lodwick Point, Elephant's Head Point, Arthur Seat Point, Krishnabai Temple, and Lingmala Waterfalls are some of the top places to visit in Mahabaleshwar.
The best time to visit Mahabaleshwar is from June to October.
Here are some of the top tourist places to visit in Mahabaleshwar
1. Mahabaleshwar Mandir
Mahabaleshwar Temple is dedicated to Lord Shiva and it is a very ancient temple located in Old Mahabaleshwar. This temple is built in the 16th century by Chanda Rao More and is a model of the Hemadant architectural style of South India.
This Temple is divided into two areas, one is a sanctum and the other is Central hall. Lord Shiva's Trishul, Rudraksha, damru, and a bed which is around 300 years old, are kept inside this temple.
2. Krishnabai Temple
Krishnabai Temple is built in the Hemadpanti style, located in Old Mahabaleshwar and it is very near to the Panchganga temple. It is one of the main attractions in Mahabaleshwar. This temple was built in 1888 by the Ratnagiri King in Krishna Valley. It is the source of the Krishna river.
3. Arthur Point
Arthur Seat Point is a popular tourist attraction in Mahabaleshwar, which is located 12 km from Mahabaleshwar. The place-name Arthur is named after Sir Arthur Malet, who lost his wife and children in a tragic ferry mishap.
Arthur's Seat is the only place where tourists can see the geographical distinction between the Konkan and the Deccan territories.
4. Venna Lake
The Venna lake is one of the major tourist attractions of Mahabaleshwar. The lake is surrounded by trees on all sides. The Lake was built in 1842 by Appa Saheb Maharaja, the ruler of Satara.
It is also one of the popular picnic spots for families as well as Children's. Apart from boating and horse riding, funfair games like a toy train, merry-go-round are popular activities.
5. Elephant's Head Point & Kate's Point
Elphinstone Point is a beautiful hill spot noted for the enchanting views of Mahabaleshwar and is among the best places to visit in Mahabaleshwar. Kate's Point is named after the then British governor Sir John Malcolm's daughter.
6. Lingamala Waterfalls
Lingamala Waterfalls is located in the Satara District of Maharashtra and it is one of the best places to visit in Mahabaleshwar tour. The waterfall is situated on the right-hand side of the road while travelling from Mahabaleshwar to Panchgani.
The best time to visit is from July to October when the waterfall is at its peak flow.
You should also read :