Trekking is one of the most exciting activities to indulge in. With the community of trekkers going, it is indeed empowering more individuals to take up the opportunity to explore their capacities along with nature. To be more prepared, the winter trek essentials list is the basic requirement for novice trekkers.
Going on a trek doesn't just make you aware and explore beautiful nature. It also makes you more self-aware of your strengths and weaknesses and significantly improves your mental and physical health.
With so much to prepare for when going on a trek, and expecting the unexpected, it is essential to be equipped with winter trek essentials to make the journey an easy and well-prepared one. Let's head towards the winter trek packing list for you.
These Winter Trek Essentials Include:
1. Essential Clothing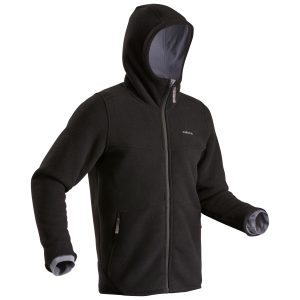 When it comes to winter treks, it is necessary to have the right winter trek clothes that will protect you from the harsh winter waves of the Himalayas. Layering up the clothes is a perfect way to ensure that your body is well covered.
Additionally, carrying extra layers also helps with being prepared for any temperature that you may encounter since the snowfall density is quite unpredictable, To note, when it comes to clothes in your winter trek essentials, then getting right for the basics is the way to go.
Some of the winter trek clothing essentials include:
Thermal Basics: These will keep your body warm, and are perfect when you need to layer with multiple clothes. Preferably choose one with wicking properties.
Dry-fit T-shirt: Packing up multiple dry-fit tees is necessary. They will quickly dry up and ensure that your body temperature is maintained.
Fleece Jacket: This is a must winter trek clothing that you need to add. The winter waves don't seem to pass through the fabric. They're not chunky and hence are lightweight as well.
Trekking Trousers: They are the perfect lower-body clothing, especially during winter. Always look for one with zippers, to give you that extra little storage.
2. Water-Repellent Trekking shoes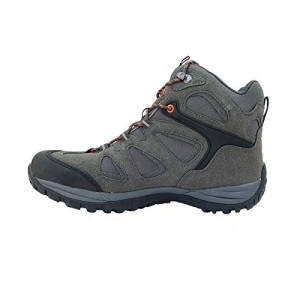 It is one of the most important things to carry when it comes to the winter trek essentials list. Choosing the right pair of trekking shoes is vital, and you should try to get your hands on the best option you can afford.
While sports or casual shoes also keep you warm to a significant level. Picking up shoes specially crafted for trekking is always the best option. The sole has a much better grip due to the spikes and hence ensures that you don't slip on the trails.
We would recommend going for waterproof trekking shoes, which are durable and made out of the best basic material. These makeup for the perfect winter trek shoes that will last you long.
As important as it is to grab a good pair of winter shoes, socks are equally important. Choosing cotton as well as woolen socks is a must in your winter treks packing list. Wearing well-fitted ones ensures that you leave no room for shoe bites.
Recommended Read: Summer Trek Essentials
3. Headgears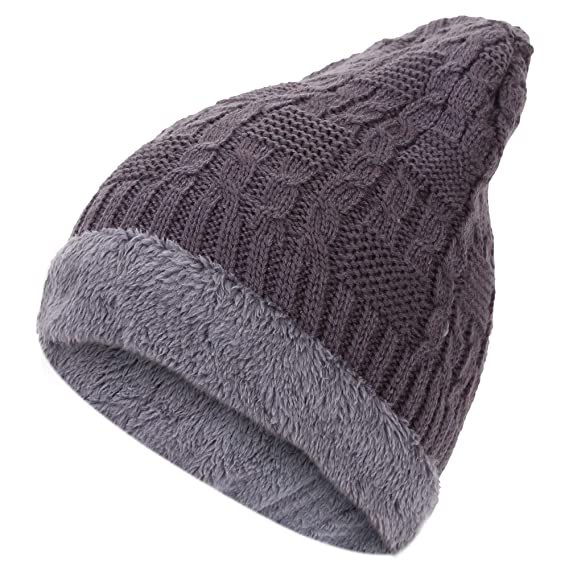 Headgear is often forgotten when counting on the winter trek essential list. However, it is an equally fundamental thing to pack for your Himalayan Trek.
Note, about 40% to 60% of the body heat escapes through the head. So on with the right winter Headgear, you can be well protected.
Headgear that you should pack:
Woollen Cap: They keep you warm and well-saved from the dizziness caused by the winter waves.
Sun Cap: While the sun rays are usually pleasing in the winter as they help to make your body warm but sometimes the sunlight can get disturbing.
Woolen Bandanas: Cover your face and neck with some comfy woolen Bandanas.
Sunglasses: Protecting your eyes amidst all the bright sunlight is an essential thing to do.
4. Trekking Gloves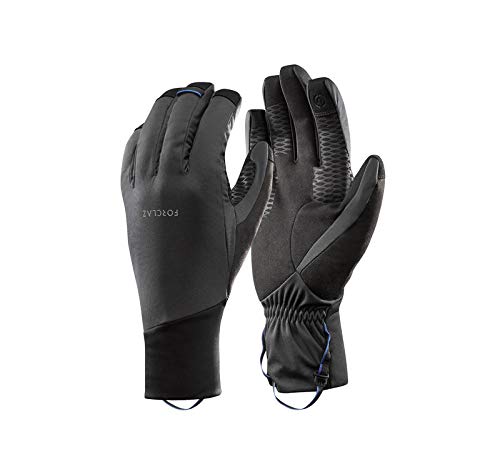 The next important things to carry on winter trek are a good pair of trekking gloves. Keeping your hands warm whilst also making sure that you're able to have a good grasp on your trekking pole is crucial.
You must opt for good quality and well-fitted gloves that are water resistant so that your hands are warm and feel lightweight. It is essential to pick a comfortable pair of gloves so that you can function properly with your hands without worrying to remove them for every single task.
Suggested Read: Best Winter Treks To Do In the Himalayas
5. Waterproof Backpack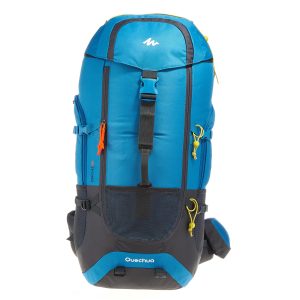 Pick a good high-quality rucksack with the highest possible comfort and elastic bands that will not cause muscle soreness. Backpacks are always preferable to trolley bags when it comes to treks.
A 60L or larger rucksack should suffice. You can also bring a 10L travel backpack for additional necessities. A fanny pack can also be used to carry your phone, charger, and wallet. All of these can be found in Decathlon stores.
Choosing a waterproof backpack ensures that all your important winter trek essentials are safely kept in one place, and won't be affected by the snow. Investing in a high-quality bag is the way to go.
6. Resilient Sleeping Bag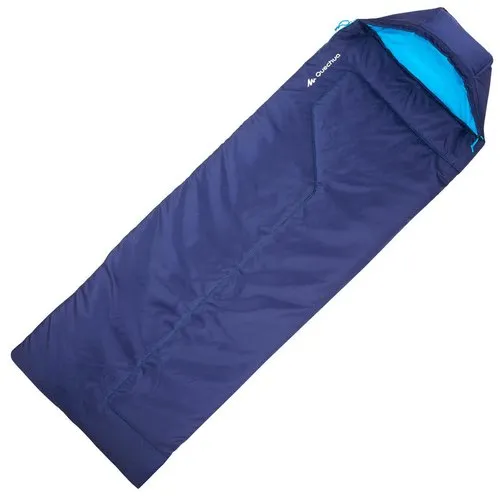 Choosing a sleeping bag that is of high quality and durable for your winter trek is a must. When you are planning to camp while on a trek, it becomes a winter trek essential.
Being on a trek, you need an adequate amount of rest and sleep to ensure that you are fully active and at your best potential to be on this adventure. Having the best possible sleeping bag will ensure this.
With limited options available for sleeping bags, you can go for a basic sleeping bag when packing the things to carry on a winter trek. A waterproof and insulin one that is well-suited for your height will do.
Suggested Read: A guide to Acute Mountain Sickness
7. Thermos Flask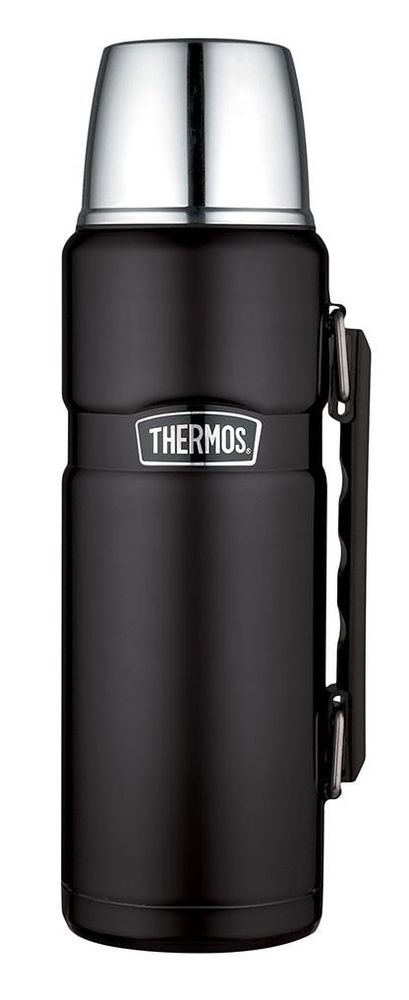 With the harsh winter trek that can get you freezing, carrying a Thermos Flask will be life-saving. It is one of the small winter trek essentials that people tend to miss out on.
Carrying your own flask would ensure that you always have hot beverages to sip from without additionally cluttering the surroundings or increasing your carbon print.
A good quality Thermos Flask will last you a long way, and you can always go for the aesthetically pleasing ones as well. You need to keep yourself well hydrated, so don't miss out on this when you are packing for your winter treks.
8. Snacks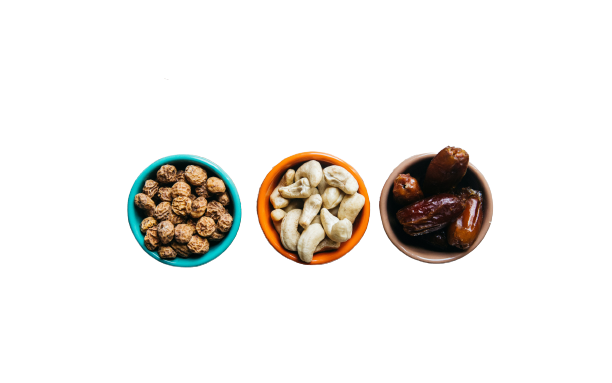 The most basic yet necessary items to pack for your winter trek essentials are a recyclable water bottle and a handful of nutritional snacks.
With so much of your energy being used for trekking, it becomes vital to eat snacks in frequent small breaks to ensure that you are never low on energy.
Some healthy options to keep are:
Chocolates
Energy bars
Nuts such as almonds, raisins, and cashews, or a mixed nuts of these with a few treats
Baked potato chips
Powdered glucose
Recommended Read: Best Post-Monsoon Treks to do in the Himalayas
9. Broad-Spectrum Sunscreen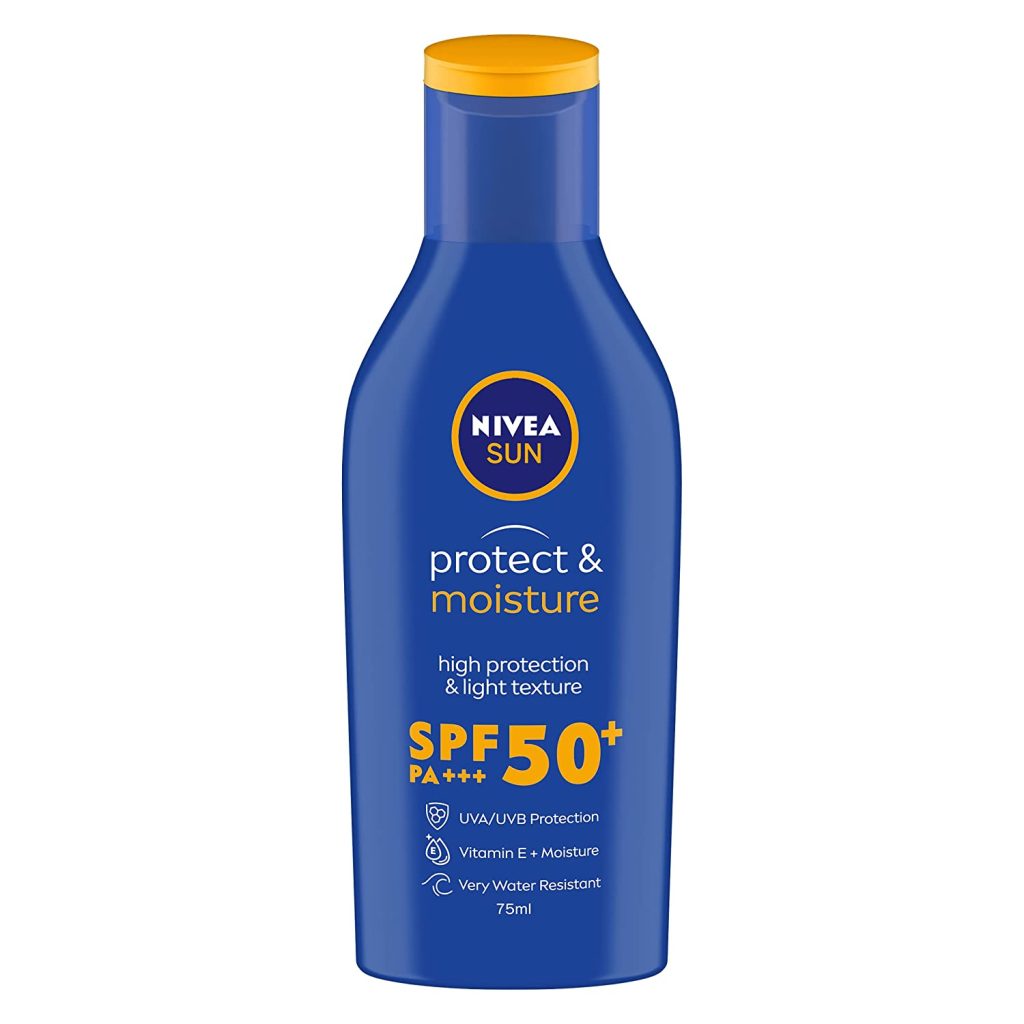 The winter sun is as pleasant as it can be, but as much as one enjoys a much-needed sunbath in the winter, it is still critical to protect oneself from harmful UV rays.
A sunscreen with an SPF of 50 or higher is a winter trek must-have if you wish to safeguard your skin from harmful UV rays.
It absorbs into your skin and protects you from sunburn for a longer period, and it won't wash off quickly even if you sweat. To ensure optimal protection, reapply it every two hours.
10. Petroleum Jelly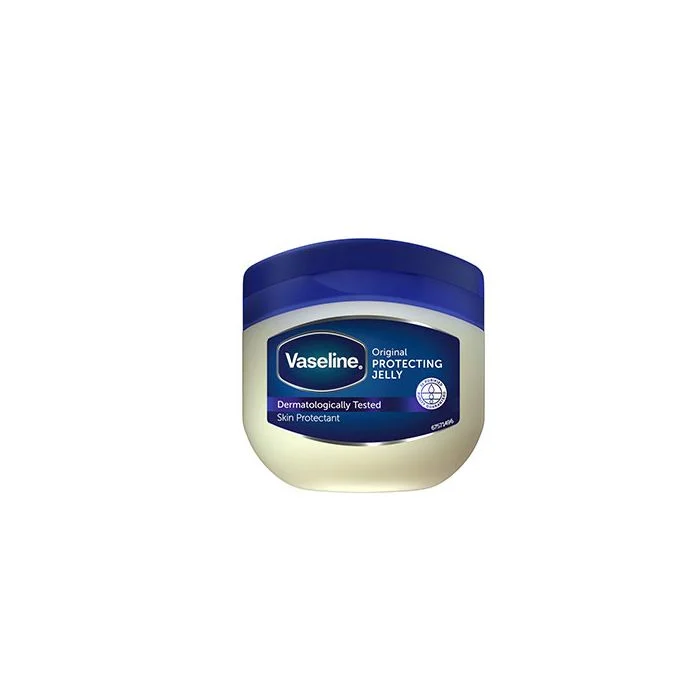 With winter, comes chapped lips and dry skin. This only escalates when you are on a winter trek, which makes it more vital to protect your skin.
Petroleum Jelly is a top choice when it comes to the winter trek essentials for dry skin. It is multi-purpose, you can use it as a body moisturizer, apply it on chapped lips, use it on your hair, etc.
We recommend keeping one or two travel-friendly bottles of Vaseline petroleum jelly when you are on a Himalayan Trek.
Top Read: Winter Travel Hacks
The list of the winter trek essentials hopefully made you feel more prepared for the adventure that awaits. With the right preparation and mindset, trekking could turn into a passion that you would crave and the perfect getaway for you. Hop on!