It is the middle of the night, we're camping up in the mountains, and I've just come back from a cozy bonfire night when I feel a tiny twitch of pain in my belly, and I know that the worst has happened. If only I was aware of some period travel hacks that would save me from all the trouble.
Talk to any female traveler and the one thing that is the most common cause of stress is, 'that time of the month', especially when in a remote destination where toilets and sanitary essentials are harder to find.
There is this harrowing feeling of not being able to relax as much as one may have wanted to. But, with a little planning and foresight, let us help you figure out ways to make your trip more relaxing with a few simple period travel hacks.
Planning ahead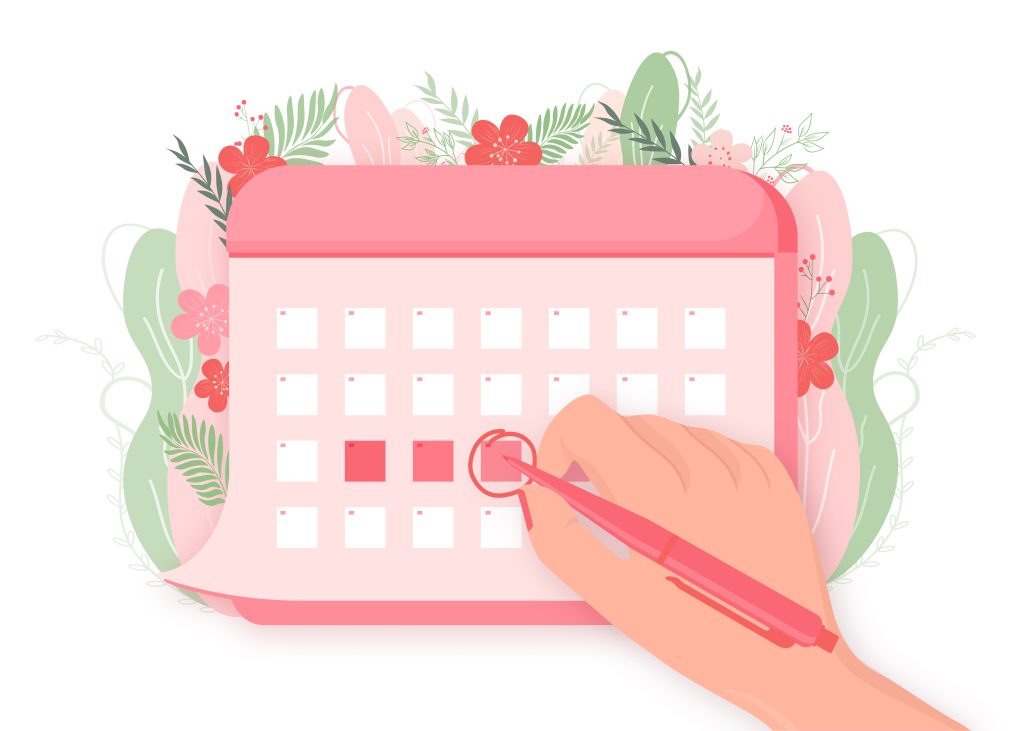 There is hardly any woman who enjoys being on their period, but they are especially troublesome while travelling. It is best to be prepared, plan thoroughly and have some period travel hacks ready so nothing hampers your itinerary.
First things first, know your period schedule. Almost every woman experiences some sort of symptoms during their cycle, the most common being 'period cramps' and 'back pain' which can range from being mildly painful to some women experiencing extreme pain. Here are a few period travel hacks to make the first few days easy:
Avoid planning any adventure activities and limit physical exertion on days that are particularly hard on the body.
Around heavy-flow days, planning mindfully is a good way to go.
Remember to carry a verified list of nearby pharmacies, definitely those that are operational 24/7, for any emergencies that may need to be taken care of.
Period travel essentials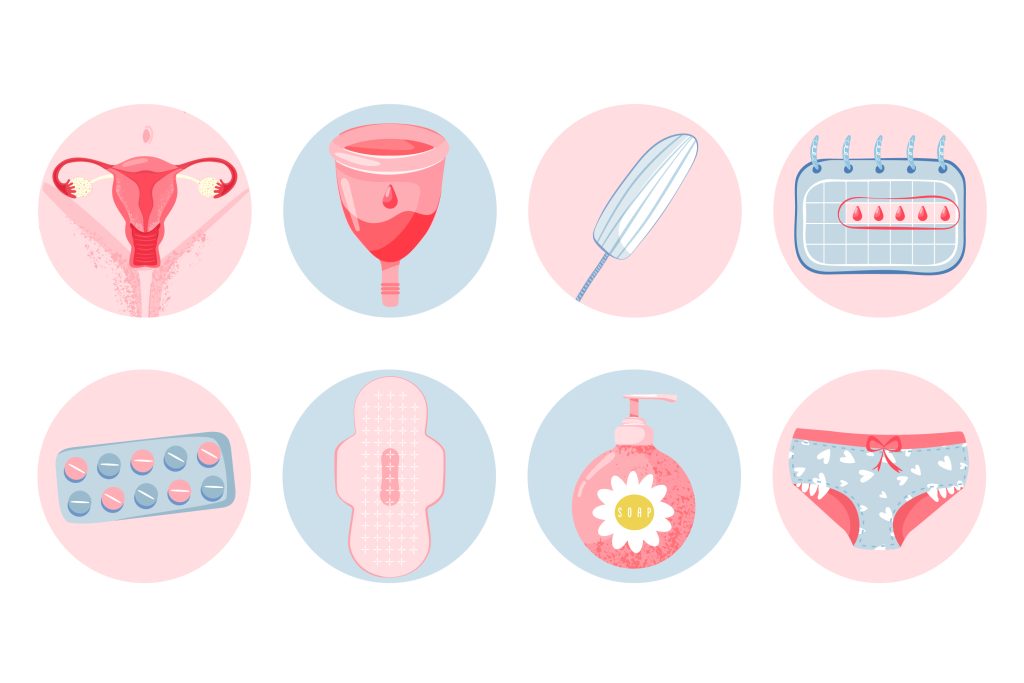 One of the many challenges of traveling during your period is asking oneself daunting questions like, 'Did I bring enough supplies?', 'What if I stained my clothes in public?', 'What if there are no waste disposal facilities around?'
Well! We've all been there. We've all faced it. And we are here to tell you that, with a few period hacks while traveling, it can all be managed bloody well.
Travelling to a new destination is not the time to bust yourself out, by trying to use new kinds of products. So, if you're a regular user of sanitary pads, bring those, and bring more than you think you would need.
Although tampons, reusable cloth pads, period underwear, and menstrual cups are environment-friendly as well as user-friendly (easy disposal), it is best to rely on means you are more familiar with. There are a few essentials that you can always count on:
Sanitary pads are familiar, and the go-to option for most women. Make sure to pack a few extra boxes, depending upon your period cycle, and the length of the trip.
But, keep in mind with sanitary pads, comes the additional issue of proper disposal.
In case you're travelling to a remote location, it would be best to carry zip-lock bags, lined with aluminum foil to cover the pungent smell of used sanitary pads. Further, you could use a separate bag to keep all the disposal at one place.
If you're looking for an environment-friendly solution to period management, Menstrual cups and Tampons are the obvious choices.
But first, let us know the difference between the two.
Tampons absorb menstrual fluid whereas menstrual cups collect it.
However, menstrual cups need to be emptied every 4-12 hours depending upon the flow and the cup itself. A menstrual cup can be used for up to ten years although disposable versions of the same are also available.
Tampons have greater potential, and hence are more popular. These are disposable, but reusable ones are also available in the market.
It is advisable not to experiment with these products on a trip. It can be a daunting first experience and is not the ideal approach you should take. However, if you use cups and tampons regularly, then you can opt for them.
These are typical, smaller, thinner versions of a typical sanitary pad, worn inside underwear, to keep your panties clean during period days.
Panty liners are good for women who experience spotting at the end of their cycle. They can also be used for extra protection during heavy flow.
The best thing about them is that when you're experiencing symptoms of PMS before your period, they are extremely helpful in maintaining proper hygiene.
They're also extremely easy to use and dispose of. You only need to change them once a day and if you plan on wearing one at night time, then you should consider wearing a fresh one.
However, you should take into account that panty liners are not substitutes for pads. You can't use them during heavy flow as they provide minimal absorption.
Let us now come to another important point in our checklist of period travel tips i.e., stashing up on necessary medicines.
Everyone experiences period symptoms like Bloating, Nausea, Vomiting, Mood-swings and all of them are a part of the cycle. Most of these symptoms are manageable with a few remedies. When you're traveling, you can easily manage them for a smoother trip. To do that, it is crucial to carry below mentioned period essentials:
The usual over-the-counter medicines that you regularly take. It is even better to consult a physician and carry prescribed painkillers and antibiotics that might come in handy.
Copies of any prescriptions that may be mandatorily required at a pharmacy.
A few sachets of chamomile or ginger tea, for quick ease and comfort.
Wet wipes, non-scented sanitizers, and Toilet seat sanitizer spray to maintain hygiene at all times.
Essential Oil Roll-ons can help you sleep better during moments of extreme discomfort.
Pro Tip: A Lavender oil Roll-On is perfect to wind down and sleep tight, through the night.
Carrying an electric heating pad that provides a warm compress can soothe your back pains like none other. Using a heating pad increases blood flow to sore areas of your body. The increased blood flow reduces pain and soothes your muscles as well.
Electric heating pads reduce the hassle of refilling them with hot water and are convenient to use.
Preparing daily kits to use and dispose of is also a good practice before you embark on a journey. You'd be more organized and it'd save you the trouble of having to go through the process of unpacking your toiletries every now and then.
Pack Appropriate clothes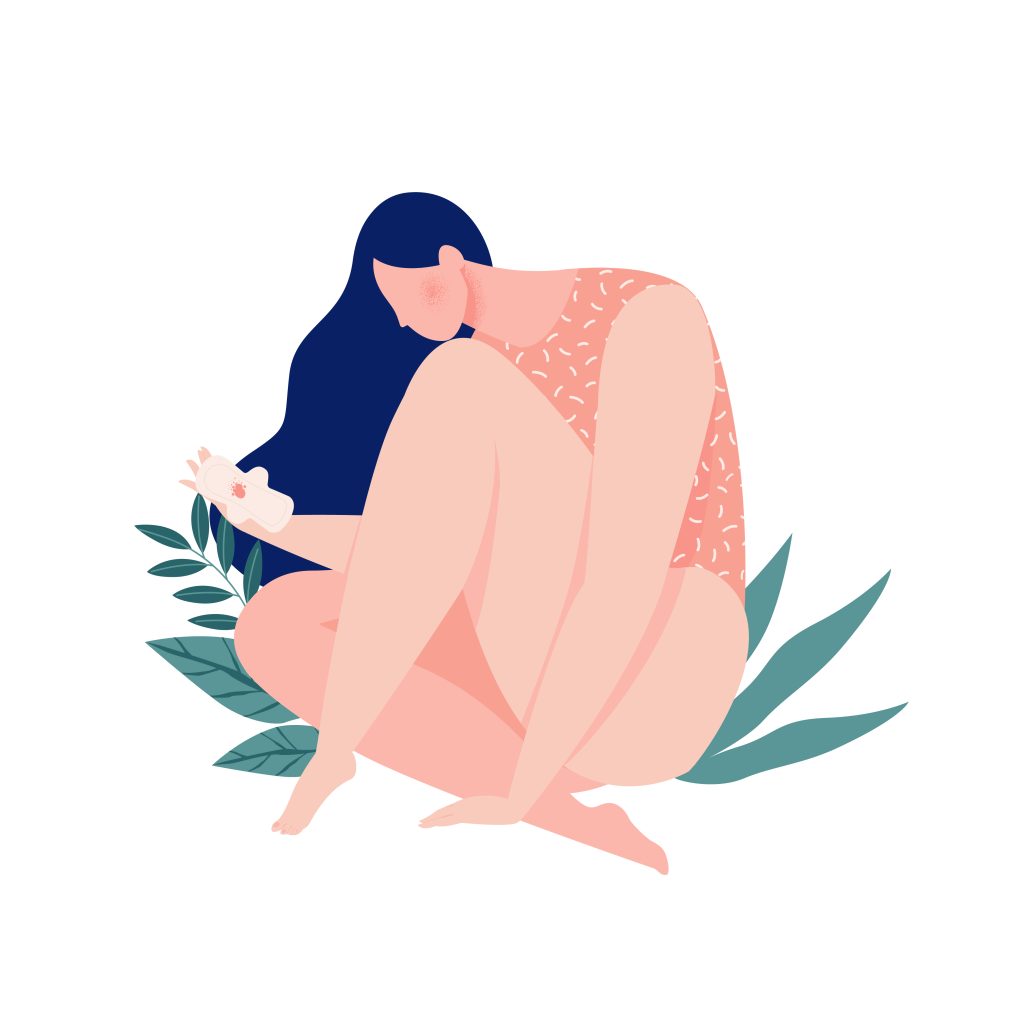 For women who experience bloating and severe stomach cramps during periods, it is vital to be wary of the kind of clothing you take along.
One of the most overlooked period travel hacks is comfortable clothing. Try skipping those skinny jeans and go for breezy t-shirts and trousers that let your body breathe. It is also advisable to pack extra underwear, preferably of darker colors when anticipating or going through period days. You could also take baggy jumpsuits or loose yoga pants which don't put much stress on your tummy and can help ease stomach cramps.
Just remember to be kind to your body. Your trip would be all the more thrilling and fun if you put comfort first.
Pro Tip: It is also advisable to pack hipsters (full-coverage underwear) to feel comfortable throughout the day.
Delay your period?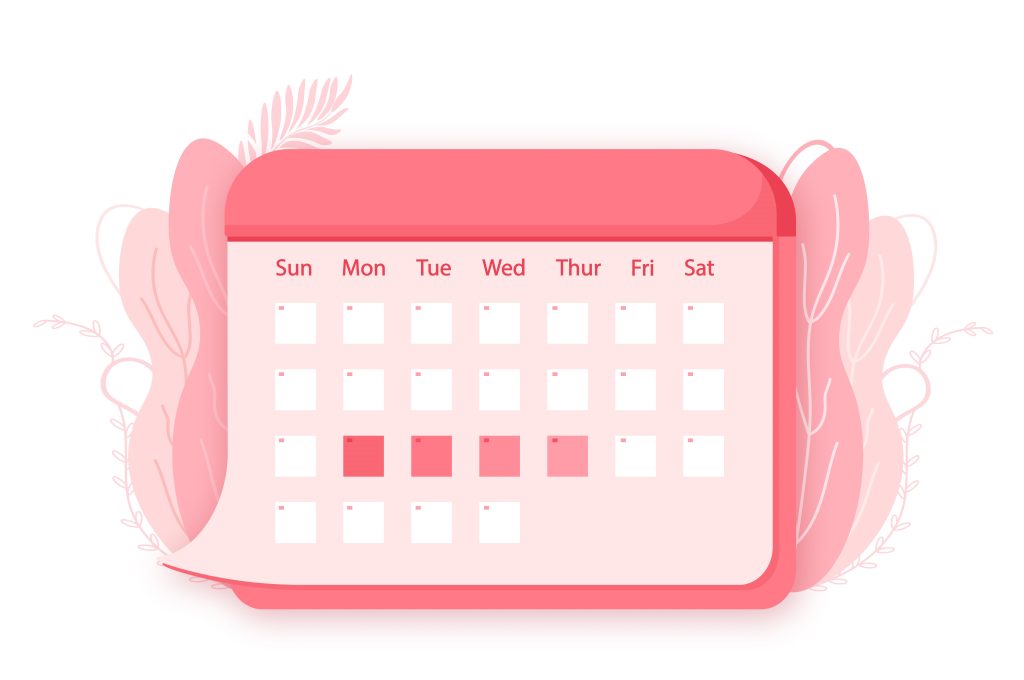 Let's be honest here. It is absolutely not the best course of action to delay your periods no matter how tempted you are. The reason being, it can cause hormonal imbalance and have side effects as well.
Although you know your body best, and if your periods do come with severe symptoms and you feel that there is no possible way you'd be able to manage, then go for it.
There are specific hormonal medicines available to delay your periods. Make sure you consult a good gynecologist before trying them, and critically understand the pros and cons of it. Never take a medication without the advice of a medical professional.
Travel Bravely, Travel Confidently.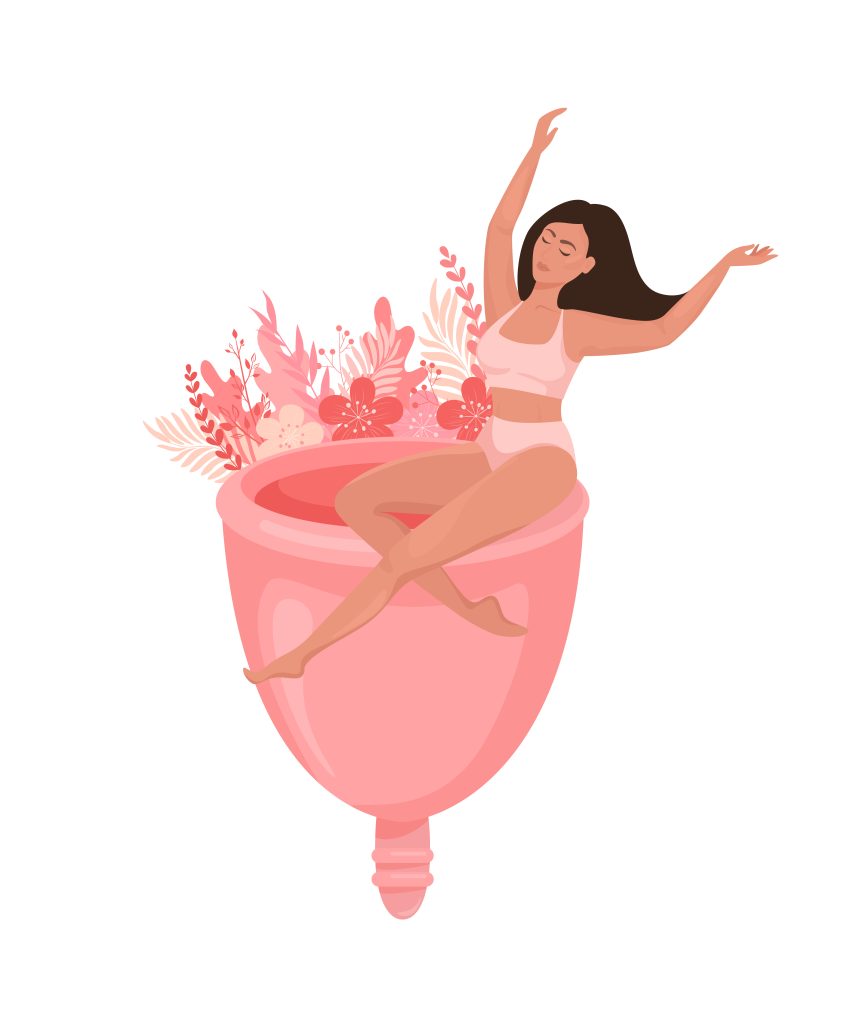 Periods are a way of life and a very important one at that. Although the idea of managing them while traveling may sound scary for various reasons, it is nothing that you can't overcome to have a good trip.
If you have a long-due vacation coming up, maybe a trek, or a pending soirée to the sea, then go ahead and leave your problems at bay.
With the few period travel hacks mentioned above, you'll not only be able to manage your trip but enjoy yourself as well. Now that you have one less thing to worry about, you can plan your ideal trip. Be it a dream trip with your girl gang or a backpacking trip through any of your preferred destinations.