If you are looking for the Best Weekend Getaway from Delhi NCR, look no further! We have got the perfect place for you to Escape. Explore and Embrace! Every Hippie's Paradise and Backpacker's top choice, the Land of Shiva – Kasol, Parvati Valley leaves you longing for more!
In the constant hustle of Life, we often forget to relax, connect to nature, ourselves and feel the joy in just being. Each one of us wants to feel the YJHD thrill, live a little like Bunny and just chase ourselves in the journey. Amidst the tremendous growth of Tourism in Himachal, one particular valley has made it to the top destinations our youth wants to visit today – Kasol!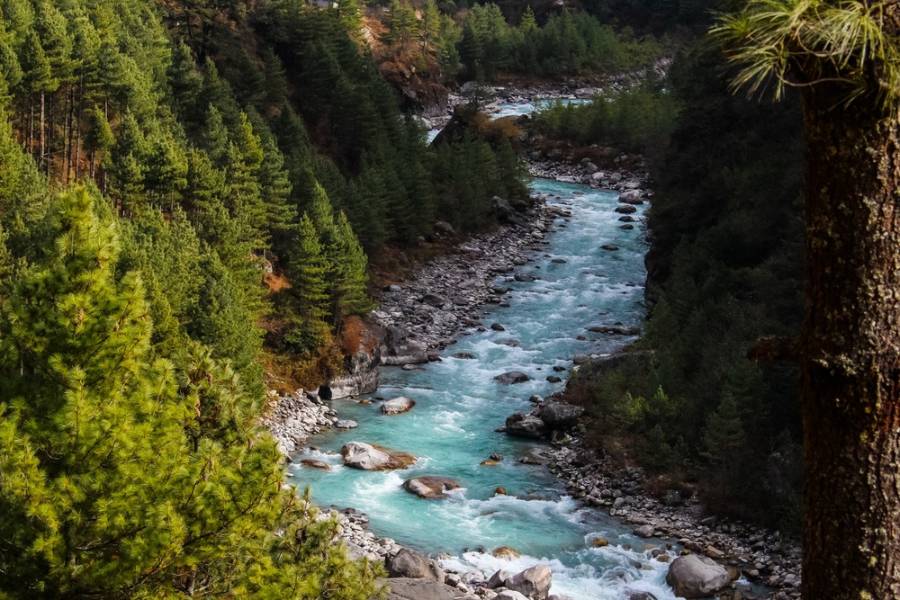 How to Reach Kasol?
Kasol can be reached on an overnight journey from Delhi NCR! There is no direct Rail or Air connectivity, but one can always hop on a bus and reach here via road.
By Road – Kasol is about 484 kms from Delhi and takes 10-11 Hours to reach. You can find both Government and Private buses from either Majnu Ka Tila or Kashmiri Gate. HRTC buses are recommended as they are the safest and almost always on time.
Note : If you are planning a Weekend Trip to Kasol, book the tickets beforehand to avoid any last minute hassle.
By Air – The closest airport to Kasol is in Kullu, which is the Bhuntar Airport and is about 1.5 Hours away. You can either book a private taxi or easily find local buses and cabs leaving at small intervals from Bhuntar.
Best Time To Visit Kasol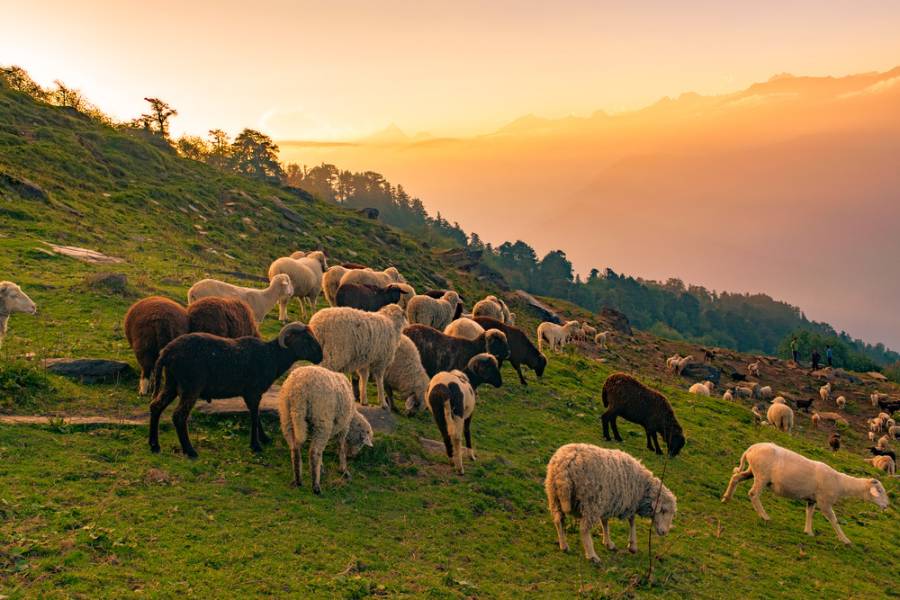 Kasol experiences pleasant weather all year round. Whether it is the blooming vistas in Summer or the misty landscapes around September and even the blanket of snow that gives the place a perfect Christmasy feel, Kasol will never fail to blow your mind away!
Note : Due to the recent increase in rainfall during the months of July-September, one is recommended to check the weather forecast and travel with precaution. January and February experience heavy snowfall.
March – June : During these months you can still find patches of snow in the high regions and greenery just starting to take over the Valley. The weather is pleasant, it's not too hot and hiking is all the more fun! While traversing the village trails, you can find the meadows just starting to bloom making the scenery look picture-perfect!
September – November : The afterglow of Himalayas after Monsoons are truly a sight to behold! During this time, the entire valley is wrapped in a thousand shades of green, with waterfalls and the river roaring in all their might and the weather just the perfect amount of cold! Whether you are planning a lavish staycation or a weekend getaway to Kasol, be warned because you are going to fall in love!
Recommended Watch : An Ode to Spiti Valley
Top Things To Do in Kasol
Go on small hikes to the villages nearby and discover untouched trails.
Take a Day out to just explore numerous Cafes spread across Parvati Valley.
Indulge in finger-licking food and try out Israeli and Italian Cuisines that are especially all too delicious!
Go on a Trek to Kheerganga to make your Weekend Trip to Kasol even more enriching.
Dip in hidden waterfalls and hot water springs guided by locals or regular travelers.
Catch a glimpse of the Valley from different viewpoints and sightseeing locations.
Pray at the Manikaran Sahib Gurudwara and visit the Shiv Mandir in Kasol.
Take a hike to the lesser known hippie settlement near Kasol, Grahan Village.
Find secluded spots near the villages to stargaze and catch shooting stars.
Go Camping near the Parvati River and sit by its banks for an ethereal experience.
Shop your soul out at the famous and vibrant Kasol Market.
Talk to the locals, live like a nomad and listen to the numerous folk tales about the mysteries of the Valley.
Reasons To Visit Kasol
Mini Israel Of India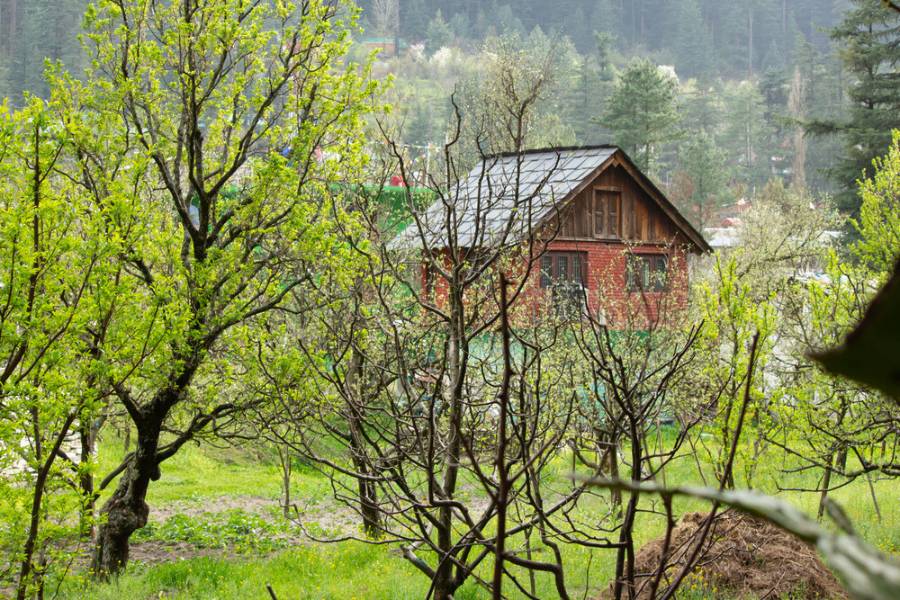 Entering Kasol you leave a part of India behind. Imagine a part of the country free of bias based on caste, creed and to an extent even gender. One can hardly feel left out in a crowd where every single face is a character of their own, smiling at you with only warmth and no judgments in their eyes.
The roads in the main market are lined up with all sorts of fancy and funky apparels, accessories, Cafes selling scrumptious Israeli Cuisine and the sound of psy-trance blaring through the windows.
Parvati as we know it, is the place that gave birth to the hippie culture in India after Goa. When we date back to the 90's there was an influx of Israeli soldiers who came here to the Himalayas post war to rejuvenate, connect to their higher selves through meditation and yoga and that is how Kasol came to be known as 'The Mini Israel Of India.'
Walking across the town you may see many Israeli prayer houses, hoardings in Hebrew and so much food that is inspired by their culture simply because they found a sense of Home in the hippie haven of The Himalayas.
While planning a trip to Goa can be an arduous task, a Weekend Getaway to Kasol from Delhi NCR is an easy choice to make!
Scenic Viewpoints At Every Turn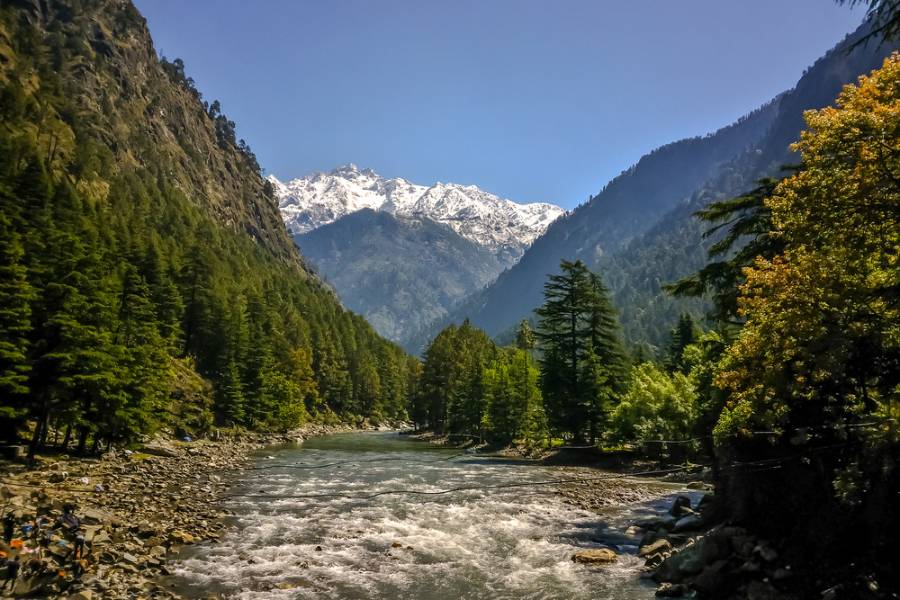 Hidden gracefully in the lap of nature, there are small hamlets where people co-exist with the mountains. Everything here beginning from the grass you walk on, the river you sit by, the waterfalls and the colorful skies feel more alive, away from the atrocities of 'tourists'
What makes this place stand out from all others is the abundance of life in the valley, and not just the array of people but nature itself. Here in these mountains, all life forms thrive as one. The beauty lies in the fact that till date, many of these little villages up here do not have access via main roads, to reach higher, to reach where the magnificence is..one has to walk on foot.
It is said to really travel like a nomad means to become one with nature, connect to the culture of the place and discover it on long walks on untrodden trails. Even if you are just here for a short weekend getaway to Kasol , try to cover as many places by embarking on small hikes. It let's you explore the most fascinating and often secluded viewpoints and offers you a chance to unwind in the lap of nature.
When on a Trip to Kasol, you do not just stick to this Village but visit the cluster of tiny hamlets that surround this place to make the most of the magical Parvati Valley.
Must visit places around Kasol are –
Chalal Village – Half Hour Walk from Kasol Main Market
Katagla : 3.5 kms, 40 Minutes Walk
Manikaran – 5 kms, 20 Minutes Drive
Tosh – 20 kms, 1 Hour Drive
Kalga – 6 Kms, 25 Minutes Drive to Barshaini Dam, Half Hour Trek
Grahan – 9 kms Trek, 4-5 Hour
Must Read : Safest Monsoon Getaways!
Cafe Hopping In Kasol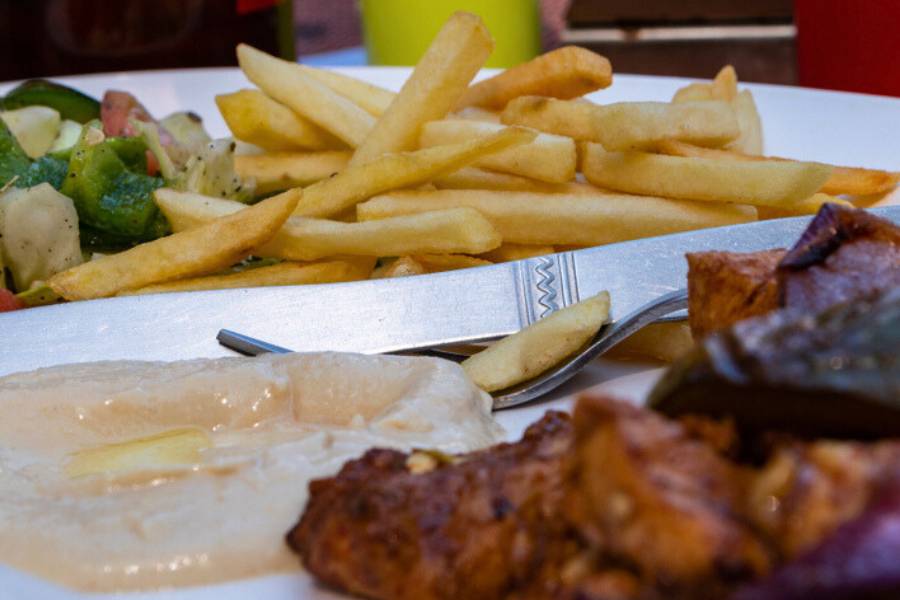 One of the most interesting things to do in Kasol is go Cafe hopping, not just to eat but because it's these cafes and the people who run it that make you experience the true essence of Parvati Valley.
Most of the interiors are dim and neon, with walls painted with huge portraits of Bob Marley on one side and Shiv Ji on the other. The way of life here is inspired by the idea of 'slow living' – to connect with nature and live in harmony rather than spend a lifetime becoming a part of the race. Here, a good life is welcoming the new day with Suryanamaskar, taking a dip in the falls, cooking a soul satisfying breakfast and then going on with their respective work and businesses in the chillest way possible.
Talking to the locals, you dive deeper into the religious significance of the place. It is said that Lord Shiva meditated here for over 3000 years with his beloved, Parvati and once every 365 days all the Devis and Devtas visit the valley and bless it with more beauty and harmony.
This is the land of Gods, the land of spirituality above religion, the land where the soul roams free. And it is the kindness of the locals that has let travelers, backpackers and wanderers find tranquility outside the chaos of popular hill-stations.
You'll find numerous little Cafes at every corner, all exuding a different charm of its own. But there are some that have left visitors awe-struck with their intriguing ambience, heartily cooked food and views!
Must Visit Cafes in Kasol :
Evergreen Cafe, Kasol Market – Bang in the middle of the Kasol Main Market, this cozy Cafe is popular for serving the yummiest Israeli Food along with good vibes! You can also find an array of other cuisines that are also a must-try. When shopping in Kasol, don't forget to stop by!
Recommended Dishes – Ginger Lemon Tea, Falafels, Hummus and thin-crust Pizzas!
German Bakery, Kasol – One of the oldest and most popular Bakeries of Kasol, the Banana Cake there will leave you drooling! For the sweet-tooths a decadently baked slice of Cake from this Bakery is a must.
Recommended – Apple Pie, Walnut Cake, Nutella Croissant and Chocolate Ball!
Freedom Cafe, Chalal – This place hosts the most amazing rave parties with Pirates Of Parvati, a group of enthusiastic musicians and party planners in Kasol. If you are visiting Chalal Village, head here for a night of fun, dance to trance music and enjoy just the most delicious Indian food in the Valley!
Recommended – North Indian Thali, Rolls and Wraps.
Soul Kitchen, Kalga – This one has to be one of the most aesthetically pleasing Cafes around Kasol. Perched on the edge of a Cliff, with glass windows that open up to a beautiful view of the Valley and the simple yet soothing ambience makes this a visit you will remember! Unlike other Cafes, the owners here do not prefer loud music and promote the idea of group bonding. It is often visited by artists who play the Handpan, Tabla and Guitar that makes the charm of this place grow ten folds.
Recommended : Pita Bread Platter, Watermelon Slush, Paratha, Irani Tea.
Parvati Tales, Pulga – Situated amidst Apple Orchards that you can literally pluck from the window of the Cafe, Parvati Tales is situated just 5 minutes from the famous Fairy Forest. It's a quaint little spot to enjoy board games, groove to great music, indulge in freshly cooked meals and bond with fellow travelers. One should definitely take a Hike to the Forest and the Waterfall which takes barely 45 minutes to reach.
Recommended – Poha, Pancakes, Pizza and Pasta.
Pink Floyd Cafe, Tosh – In Case you're wondering where to have great food with a View? Pink Floyd is the place for you! Located at the Hill-Top in Tosh Village, this 2 Floor Cafe has both outdoor and indoor seating. You can order yourself a whole spread and enjoy it with the snow-clad peaks shining in the Background. Just the perrrfect place to click photos and even stay if you wish to.
Recommended : Cold Coffee, Lasagna, Burgers and Sandwiches.
Bewitching Trekking Routes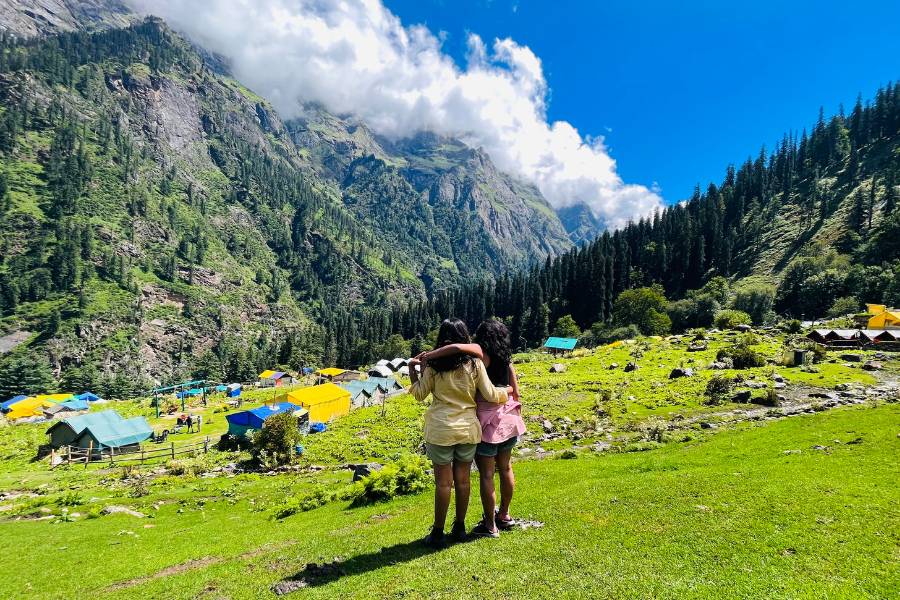 What the average tourist traveling to Kasol does not know about is that a large chunk of Parvati Valley still remains unexplored. There are many treks like the Pin Parvati Pass, Dev Roopa, Sar Pass and Bun Buni that remain untrodden upon. While some might have started gaining popularity in the past few years, there is a lot that still remains to be discovered!
Whether you are a novice or an experienced Trekker, here is the list of treks in the Valley that will give you a whole new outlook on Kasol!
Treks to do in Parvati Valley :
Kheerganga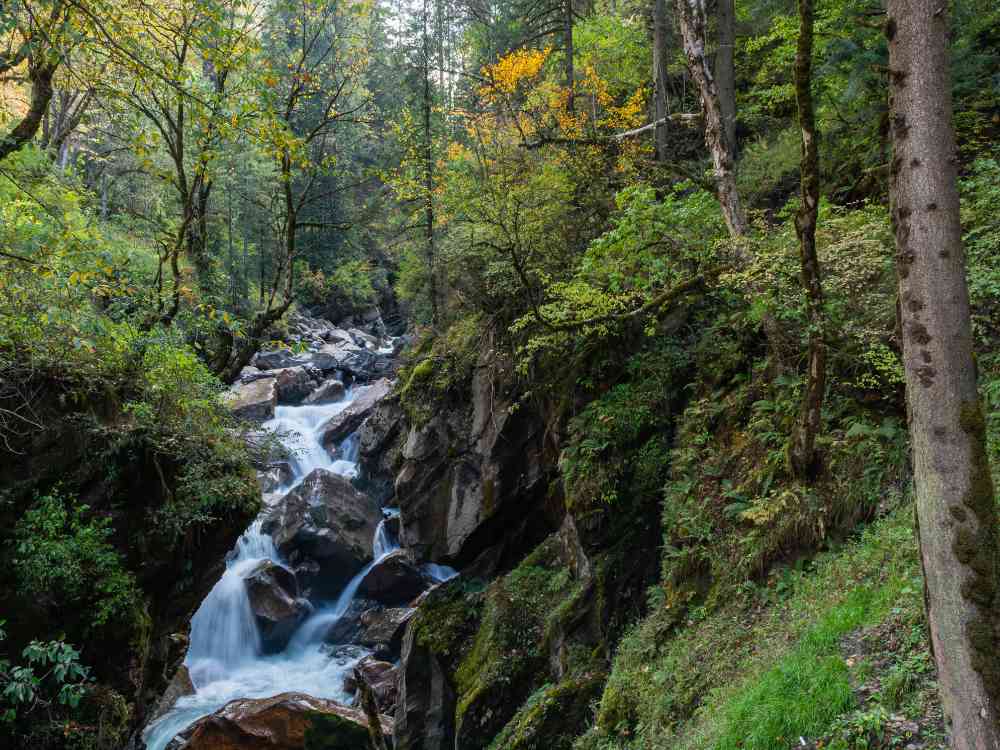 Difficulty – Easy
Duration – 6 Hours
Starting Point – Barshaini Dam
A popular one amongst Tourists, the Kasol-Kheerganga Trek is a holy grail for beginner level trekkers. The trek to Kheerganga takes you through lush green forests, numerous trickling streams, cascading waterfalls and lets you become one with nature!
When you reach the top, a sprawling meadow awaits you with clear views of the snow-clad mountains kissing the bright blue skies. There are numerous camping sites at Kheerganga, each with a view and delicious food. At night, you can roam around the place, sit by a bonfire, jam to songs and even stargaze. Let the morning sunshine wake you up with a head full of dreams and a smile so wide! What's even better is that you can easily do this trek on a weekend getaway to Kasol.
Note – Earlier there was a sacred Hot Water Spring at the top that made the Kasol-Kheerganga trek even more alluring, however that is now shut due to overtourism. However, a temple dedicated to Lord Shiva and Parvati still exists where you can sit in silence and meditate for a while.
BunBuni
Difficulty : Easy-Moderate
Duration – 8kms, 6-7 Hours ( 2 Days )
Starting Point – Kalga
A lesser known trek amongst Travelers, BunBuni is a 2 Day trek whose trails remain untouched by civilization. Unlike the Kasol-Kheerganga trek, this place is not yet commercialized and is almost secluded, but also absolutely safe. For those who are adventure travelers, seeking more than the ordinary BunBuni is the right choice.
You can find local guides for this Trek from Kalga as not a lot of trekking companies do this trek or even trek alone if you are doing the trek in a group. Since there are no shops or cafes on the way, you are required to carry your own camp, food and necessities as you will be camping in complete wilderness.
However, the reward is so grand that one might not mind the steep climb. The trails are lined with Oak Trees that slowly open up to the hilltop that unravels a tapestry of colors against the snow-clad Himalayas!
Sar Pass Trek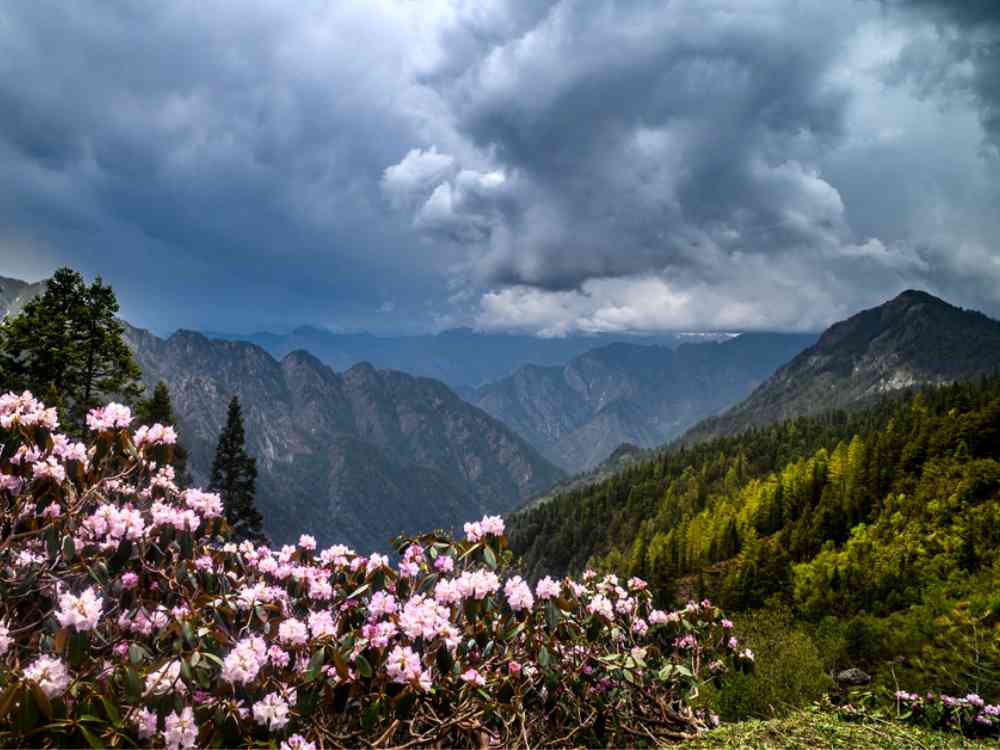 Difficulty – Moderate
Duration : 48 kms, 6 Days
Starting Point : Grahan Village
Known to be one of the most beautiful treks in Shivalik Himalayas, Sar pass takes you through a bewildering journey of forests, meadows and ice patches near the peaks. Snuggled in the deep forests of Parvati Valley, this trek lets you feel the abundance of flora and fauna as sounds of the wild, rivers flowing, waterfalls gurgling keep you company throughout.
It also lets you witness the slow life of the locals living here, how they have perfectly managed to be in harmony with nature and continue to protect the forests as their own. During winters, the trek is covered in a tapestry of snow and gives you the feel of Narnia, making it one of the best Winter Treks to do in India.
Truly a mesmerizing trek, one can easily conquer it if they have done 4-5 Treks before! Let the beauty of Sar Pass Trek humble you and leave you feeling at peace.
Pin Parvati Pass Trek
Difficulty – Difficult
Duration : 110 kms, 11 Days
Starting Point : Kalga Village
Known to be one of the most challenging yet greatly rewarding Treks of India, the Pin Parvati Pass Trek is for the bravehearts struck by the zeal to explore the untouched. This trek takes you through the verdant fields of Kheerganga to the barren landscapes of Spiti Valley, a strikingly beautiful blend of landscapes. From experiencing the Buddhist Villages in Spiti to landing in the mini Israel Of India, not just do you witness contrasting sceneries but you also experience every emotion available to the human platter.
This trek is for experienced trekkers, as you will be trekking through steep climbs, ridges, harsh weather and often icy trails. For those who have ample trekking experience, this trail is not to be missed!
Know More : Best Post-Monsoon Treks
Explore Picturesque Hamlets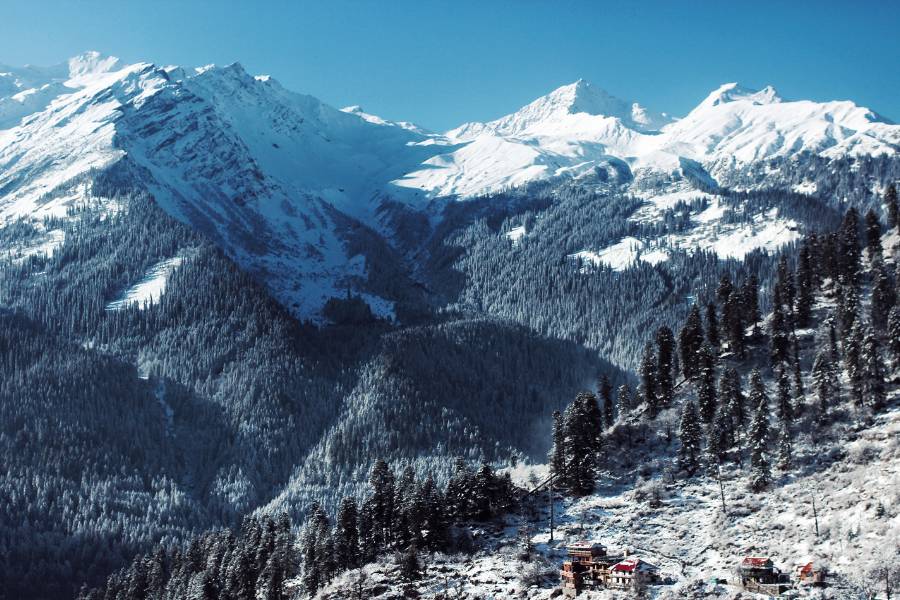 The beauty of Kasol is that it is the heart of Parvati Valley, the central point for all commutes, accommodations and necessities. However, this is not the only place that a traveler should visit when on a trip to this extraordinary place of scenic beauty, culture and all the magic that awaits you! What gives life to the Valley is tiny nameless hamlets scattered on either side of the roaring Parvati River. From unraveling new views from each of these villages, to possessing a unique aura of its own..one should not miss out experiencing the
Chalal Village : Right behind the shops at the main market in Kasol, you can hear the Parvati River roaring and on it is the bridge that connects Kasol to this tiny and trippy village, Chalal. Surrounded by Pine Trees and located right beside the River, Chalal Village is easy to access and a must-visit on a trip to Kasol.
Unlike the other villages in the valley, this one is the closest to the river, so if you are someone who likes the feel of waves crashing at your feet, do not miss out! What's even more interesting is that Chalal is well connected to Kasol and stays vibrantly lit up all throughout the night! If you are on a Weekend Trip to Kasol and just want to lazy around, this village is the perfect place for you to just let go of all worries and relax.
Kalga-Pulga-Tulga : There are many buses and taxis from Kasol that leave for Barshaini Dam and right across the Dam, start the trek to the most laid-back, hippie and pretty hamlets that is Kalga-Pulga and Tulga. All of these three places are bestowed with dense greenery, surrounded by ecstatic views of the mountains, long stretches of forests and hidden waterfalls with healing powers!
The Fairy Forest in Pulga is especially one of those very special places you should visit, not a lot are aware of the same and so you might just find yourself wandering about, gasping at nature's beauty. It also has many levels and you might just find a personal natural pool of your own to dip in!
Kalga and Tulga are lined with Apple Orchards, during September right after the afterglow of the rain, you find hundreds and thousands of bright red apples right above your head, just hanging from the trees waiting to be plucked and oh the taste, so fresh, so yummy!
Tosh : The mountains in Parvati Valley are so very enclosed, to get a view of the snow-clad peaks you mostly have to hike up to the hill tops. That is exactly when Tosh comes into the picture! A half-hour hike from Barshaini Dam, Tosh is a tiny mountain village. Right as you enter it, you can find the sweet smell of apple pies and brownies lingering in the air, with the perfect blend of music blaring from the Cafes! As you keep hiking up, you'll notice the snow laden Mountains come into view that makes the entire scenery look oh so beautiful! There's also a waterfall and a Kutla (meadow) at the top of this hill that lets you enjoy nature all to yourself!
Grahan Village : Yet another place dotted with stone houses, smoke blowing from chimneys, mustard fields and snow capped peaks in the background, Grahan near Kasol is awe-inspiring! You can set out on a small trek early in the morning, traversing verdant fields, walking beside Parvati River and just gasping at the views! You can visit the very famous and cozy Saisha Coffee House for the best Latte and Donuts in the village.
Malana : A tiny village nestled just a few kilometers before Kasol, the word ' Malana ' is not unknown to the youth! But did you know an interesting fact about this place? The locals of Malana believe themselves to be the descendants of Alexander The Great and have constituted a law of their own. While you can visit this village, you're not allowed to touch the people or their homes as they consider themselves to be sacred! To reach here, you have to embark on a small hike that lands you in the land of untamed beauty and otherworldly experiences! While there are not a lot of hotels here, you can always stay at the homestays which are properties offered by the locals especially for the travelers who wish to discover its natural beauty.
Shopping Spree in Kasol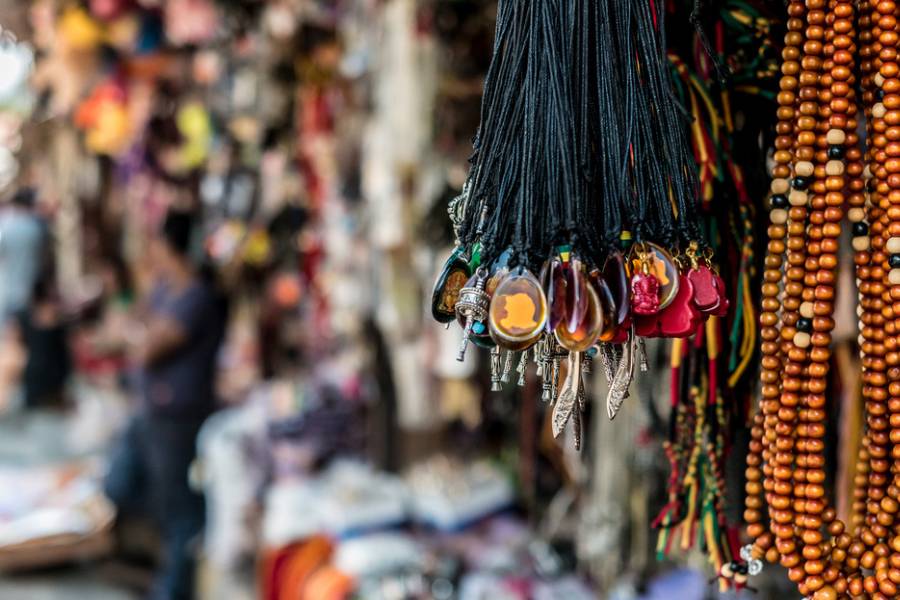 The Kasol Flea Market is a shopaholic's heaven! Whether you are looking for hip accessories, woolen clothes, funky apparels and handicrafts, this is the perfect spot for you.
Roaming the lanes of Kasol Market, you are bound to spend above your budget! Everything starting from a small key chain to a huge Dream Catcher is so colorful and enticing that you would want to buy it all. From funky prints, to intricate designs and cheap prices, the temptation to buy something or the other from each shop just keeps increasing.
What's really special about many of these stuff is that they are made with hemp fabric, that are organic, everlasting and Made In India. You can find enough stuff to gift your friends and collect as souvenirs. Whatever you gender be, the market has just enough to dress you from head to toe. Don't at any cost miss out to take out some time and shop your heart out here!
No matter how many reasons we give you, the charm of Kasol can only be felt firsthand!! And take this from experience, no matter how many times you visit, the temptation to visit it one more time always keeps growing. Head here today for a weekend full of good food, good laughter and good life!
Happy Tripping!
Watch Now : Winter Trips to do this year!
FAQ's Kasol
Q1. How much does a Kasol Trip cost from Delhi?
A Weekend Trip to Kasol from Delhi is quite budget friendly and can easily be covered within 6-7 thousand! The bus tickets cost an average of Rs. 1000-1200 one side and accommodation is usually cheap. If you are going on treks and camping, that adds on a little to the budget. Not to forget, remember to save some for a shopping spree.
Q2. How to plan a Trip to Kasol from Delhi?
Here is a preferred Itinerary for a short trip to Delhi!
Day 1 : Hike to Chalal | Cafe Hopping
Day 2 : Kasol to Kheerganga Trek (12 Kilometers, 5 Hours)
Day 3 : Back to Kasol | Departure
Day 4 : Delhi Arrival | Trip Ends
Happy Tripping!
Q3. How many days are enough for Kasol?
To be honest, its never enough! However if you are just looking for a short trip to relax and unwind amidst nature, 4-5 Days are just enough to explore Kasol and the villages nearby. You can also do the Kasol-Kheerganga Trek within 2 days to make the most of the trip.
If you have a little more time and do a short trip to other towns around Kasol that have the same vibe, Bir-Billing would be a great place to explore. Check this package that lets you have a thrilling escape to the the Mountains!
Q4. Is Manali better than Kasol?
We believe that Manali is a little bit more commercialized and crowded than Kasol is. Manali is also ideal for family vacations, honeymoons and trips leading you further via the Atal Tunnel. However, if you are a young person, enthusiastic about exploring the mountain life, Kasol is the right choice for you. With the perfect blend of chill and adventure, a trip to Kasol is always unforgettable!
If you want to do a backpacking trip around Kasol along with other places, here's a well crafted package that lets you explore the fun side of Himachal.
Q5. Is there Snowfall in Kasol?
Yes, there is snowfall in Kasol. Winter Season here usually starts around October, however, it is not until late December that the first snow arrives! If you want to experience snowfall in Kasol, it is recommended you gear up for the cold and visit around New Year when the entire Valley is lit up in a lively vibe!
Q6. Is Kasol safe for female travelers?
It is one of the safest places for Solo Female Travelers. You will often find many women who have been staying here for a while and even run their own cafes and hotels! Be it Indians or travelers from around the world, they all feel very safe and comfortable in Kasol. The Valley itself is named after a Goddess, the companion of Lord Shiva, Parvati and so from the locals to the tourists they all have great respect for all women! You will find yourself at ease, embracing your own true self without being judged. Rest, safety is always a private concern and so no matter where you go, always be aware and informed. \
Q7. Is there any Group Trip to Kasol from Delhi?
Yes, there are many group departures almost every weekend that take you around Kasol and Kheerganga! Here are two recommended packages for a short trip to Kasol and a Backpacking Trip to Himachal that lets you witness the best of Kasol within a few days.