Freedom is never dear at any price. It is the breath of life. What would a man not pay for living

Mahatma Gandhi.

Are you tired of the mundane routine and craving a break? Then the upcoming Independence Day long weekend is the perfect opportunity for you! There is no better idea than celebrating your freedom in the form of travel. With a plethora of options to choose from, you can make this long weekend an unforgettable experience. So, pack your bags and get ready to explore the wonders that await you.
It's time to celebrate your freedom to travel….
INDEPENDENCE THROUGH MOUNTAINS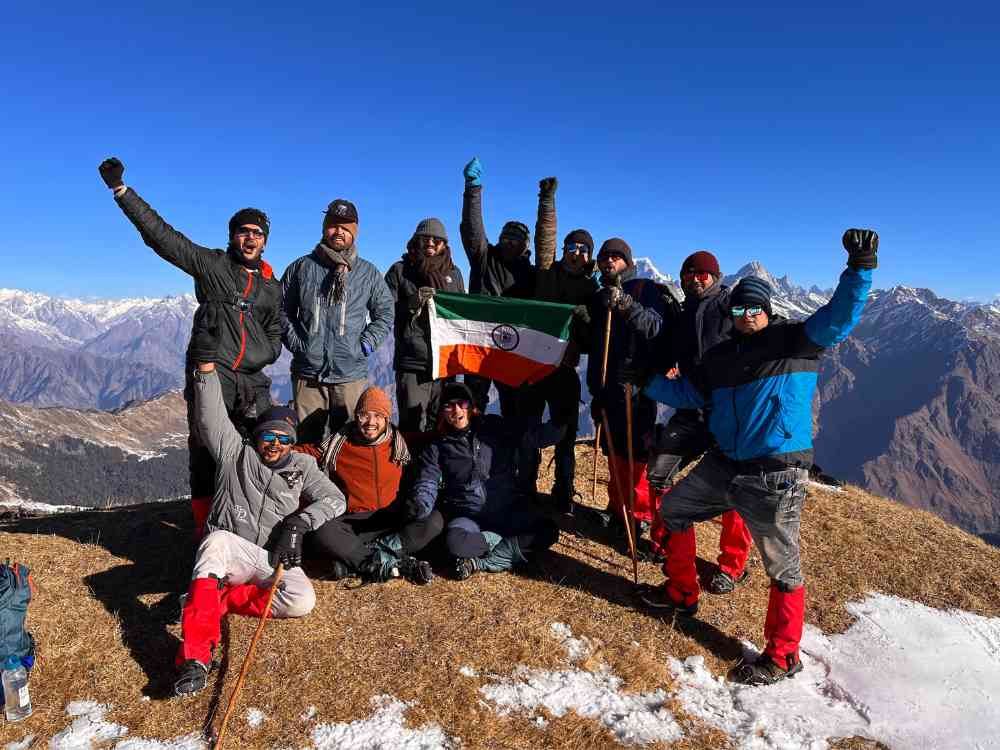 What according to you is the most crucial type of Freedom?
Freedom has been a hot topic throughout history. Some people view freedom as the freedom to do whatever they want without restrictions, the Negative Liberty. While others choose Positive Liberty as the power to make choices and shape their own lives beautifully like a canvas.
But there's one type of freedom that inspires us to do new things, the one that feels hard-earned: THE FREEDOM TO TRAVEL.
The Indian Constitution guarantees the freedom to travel within and abroad under Articles 19 and 21 respectively. These rights allow us to explore various regions, cultures, and landscapes, making us appreciate the unique qualities of each destination.
This year try a new way to celebrate the liberty you have from escaping the scorching dryness of city life and take this as an opportunity to head out to the serene mountains. The fresh air, majestic views, and peace of mind you will get by stepping into the mountains will leave an everlasting impact on you.
Let's celebrate the 77 golden years of freedom by exploring with the most exciting liberty in your hand. So why not spend it in the serenity of the mountains, letting their majestic peaks and breathtaking landscapes take our breath away and leave a lasting impression on us. 
INDEPENDENCE DAY LONG WEEKEND CALENDAR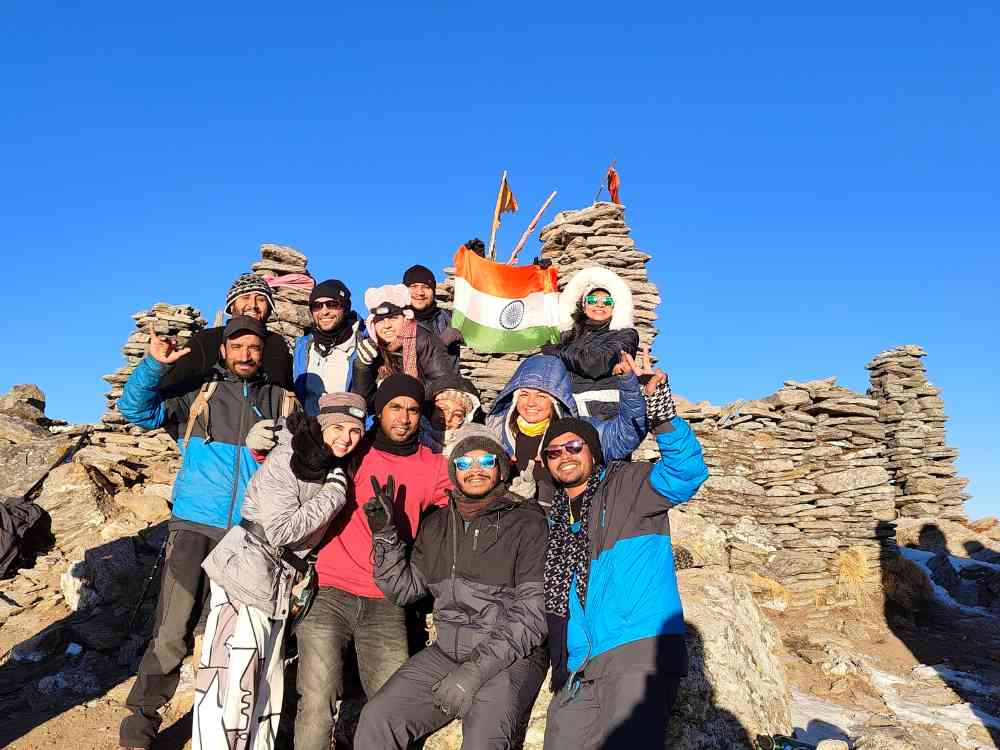 The most important and crucial decision of going on a trip is choosing the dates. From August 11th to August 16th, this is the perfect window of opportunity to go on a week-long journey that will leave a lasting impression on our hearts and minds.
So what are you waiting for? The time is now, and the possibilities are endless.
You can enjoy a 6-day trip:
11th August – Friday – take off
12th August- Saturday
13th August- Sunday
14th August- Take a day off
15th August- Independence Day
16th August – Take a day off
RECOMMENDED READ – INDEPENDECE DAY TRIPS
7 Best places to visit on Independence Day Long Weekend, 2023
Listed below are 7 perfect locations to celebrate this Independence Day:-
LADAKH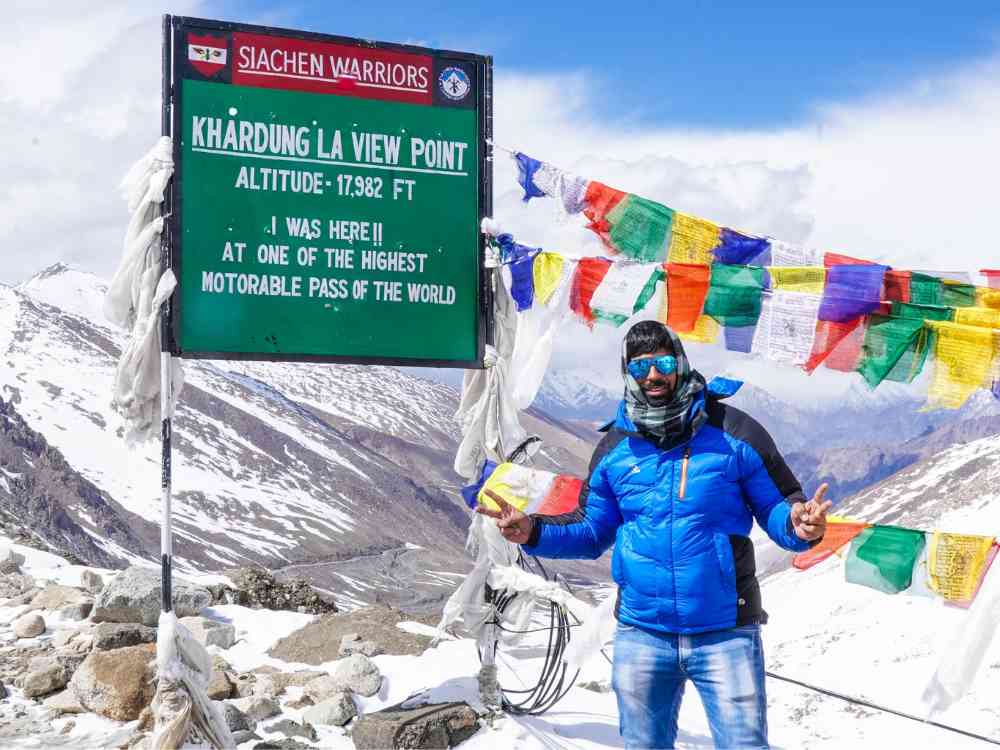 The land of HIGH PASSES is undeniably one of the most beautiful places on the earth. Positioned along the Leh-Srinagar highway, it is merely a little over 400 km away from Srinagar, the summer capital of Jammu and Kashmir. It is a haven of awe-inspiring sights and natural wonders that will leave you astounded. When exploring Leh and Ladakh, several must-visit tourist spots are there including Tso Moriri, Nubra Valley, Pangong Tso, Siachen Glacier, and Shanti Stupa.
Best time to visit: June to October
Duration: 6 Days
Nearest Airport: Leh
Best Places: Sangam, Gurudwara Patthar Sahib, Magnetic Hill, Shanti Stupa, Nubra Valley, Pangong Tso,Diskit Monastery.
Activities: Rafting, ATV rides, Double humped camel ride
Price: Starting from 22,000
SUGGESTED READ : BEST PLACES TO VISIT IN LADAKH
Short Itinerary
Day 1: Arrival at Leh Airport | Acclimatization Day
Highlights of the day – Exploring Local Markets and Restaurants
Day 2: Leh Sightseeing Day
Highlights of the day – Sangam, Gurudwara Pathar Sahib, Magnetic Hill, The Hall of Fame, Shanti Stupa.
Day 3: Leh to Nubra Valley (160 Kms, 7 Hrs Approx)
Highlights of the day: Khardung La, Hunder, Nubra Valley.
Day 4 : Nubra to Pangong (280 Kms, 7 Hrs Approx)
Highlights of the day: Diskit Monastery, Pangong.
Day 5 : Pangong to Leh (230 Kms, 5 Hrs Approx)
Highlights of the day: Chang La, Shey Palace, Thiksey Monastery.
Day 6: Departure to Leh Airport | Tour Ends
Indulge in a delicious breakfast at the Hotel and bid the mountains goodbye with a ton of memories.
Excited to visit LADAKH – Click here and celebrate your freedom
SPITI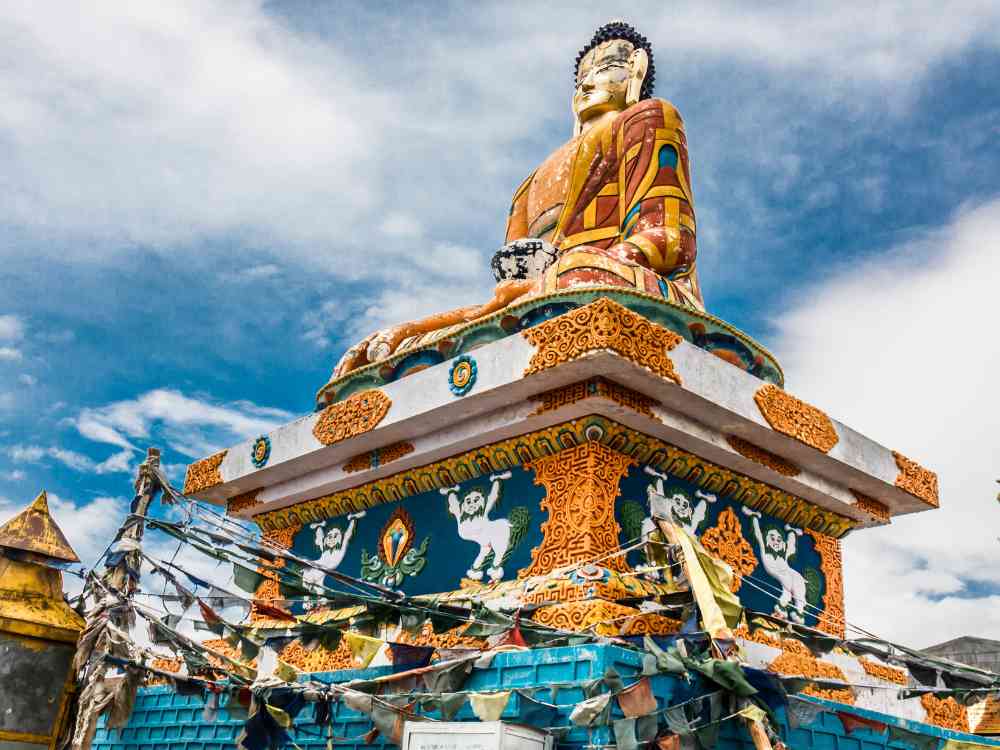 Surrounded by rugged mountain canyons and jaw-dropping scenery, Spiti's cultural heritage and surprising scenery offer an unforgettable experience. Spiti Valley, the middle land between the Indian and Tibet Border is one of those places that imprints on your heart and soul. The centuries-old monasteries, amazing star-gazing views, barren roads, and green meadows will allow you to find serenity. The mountains of Spiti valley is waving their hands at you, spend this Independence Day Long Weekend in Spiti valley embracing the wildness.
Best time to visit: – June to September
Duration: 8 Days
Nearest Airport: Bhuntar Airport
Best Places: Kaza, Komic Village, Dhankar, Pin valley, Tabo Monastery, Chandratal Lake, Langza, Kunzum Pass
Activities: Camping, Trekking, Rafting, Sight Seeing, Star Gazing, Cultural Interaction
Price: Starting from 19,500
READ MORE : BEST PLACES TO VISIT IN SPITI
Short Itinerary
Day 1: Delhi to Manali | Overnight Journey
Day 2: Manali Arrival | Day at Leisure
Highlights of the day: Exploring local markets and indulging in Cafe Hopping
Day 3: Manali to Kaza (200 Kilometers, 9 Hours Drive Approx)
Highlights of the day: Kunzum Pass and Kaza
Day 4: Spiti Sightseeing Day 1
Highlights of the day: Kungri Monastery, Pin Valley, Tabo, Dhankar
Day 5: Spiti Sightseeing Day 2
Highlights of the day: Key Monastery, Hikkim, Komic, Langza
Day 6: Kaza to Chandratal (90 Kilometers, 7 Hours Drive Approx)
Highlights of the day: Chicham Bridge, Chandratal
Day 7: Chandratal to Manali (125 Kilometers, 7 Hours Drive Approx)
Day 8: Delhi Arrival | Tour Ends
Highlights of the day: Going back home with a hand full moments that Spiti gifted you.
Planning your weekend gateway to SPITI – Click here to see your personalized Itinerary.
BALI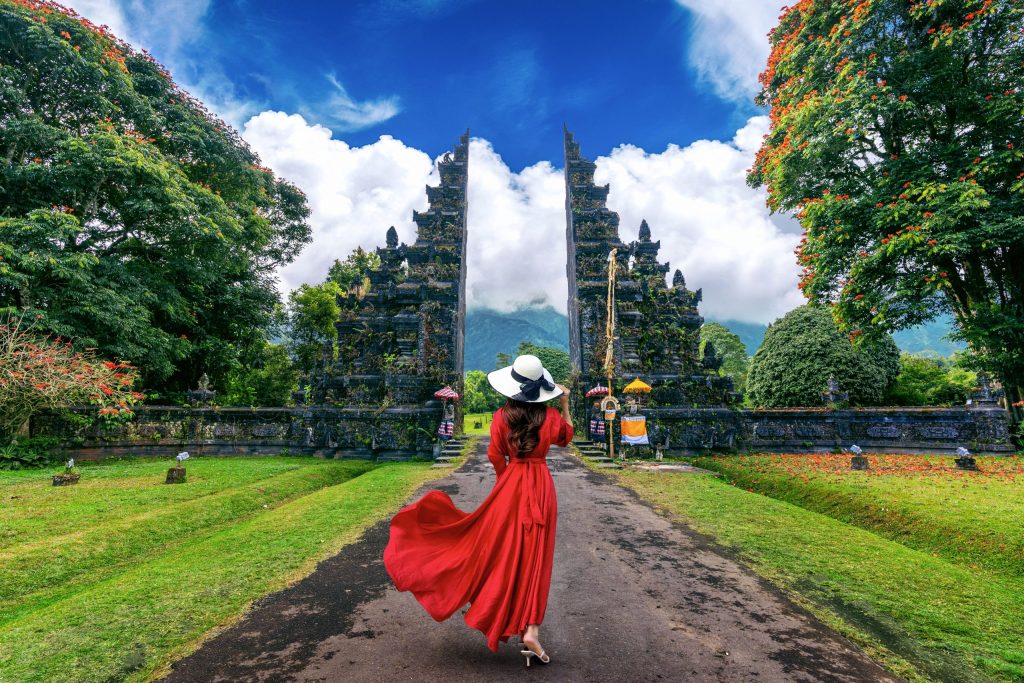 From exotic beaches to vibrant local culture, rainforests to ancient temples, Bali allures with its unique charms. The island's stunning tropical landscapes and ocean-side bliss create an idyllic setting for a perfect vacation. Bali allures with not just its pristine blue beaches but also its unique and unmatched cultural depth! It is a stunning destination that offers you a perfect blend of a luxurious vacation and an ideal adventure-filled trip. Bali is your prefect choice for this Independence day long weekend.
Best time to visit: – March to October
Duration: 7 Days
Nearest Airport: Ngurah Rai International Airport
Best Places: Nusa Penida, Agnel Billabong,Kelingking Beach, Lempuyang Temple, Ubud,Nusa Dua.
Activities: Tegalalang Rice Terraces, exploring waterfalls and beaches, Cliff jumping, Jet packing
Price: Starting from INR 43,000
READ MORE : BEST PLACES TO VISIT IN BALI
Short Itinerary
Day 1: Arrival in Denpasar | Pickup from Airport | Transfer to Kuta
Highlights of the day: Kuta, Jimbaran Beach.
Day 2: Nusa Penida Day Excursion
Highlights of the day: Agnel Billabong, Nusa Penida, Kelingking Beach, and Broken Beach.
Day 3: Bali Sight Seeing
Highlights of the day: Lempuyang Temple, Tirta Gangga
Day 4 : Ubud & Kintamani Tour
Highlights of the day: Ubud, Tegallalang Rice Fields, Monkey Forest, Tegenungan Waterfall, Celuk Village, and Kintamani Village.
Day 5: Nusa Dua
Highlights of the day: Visit Uluwatu Temple for Kecak Fire Show
Day 6: Transfer to Luxury Villa in Seminyak |
Highlights of the day: Visit Tanah Lot Temple and Pool Villa
Day 7: Drop off at Airport post Breakfast | End of Tour
Highlights of the day: Say hi to a ton of memories that you are going to cherish for a lifetime.
TREKS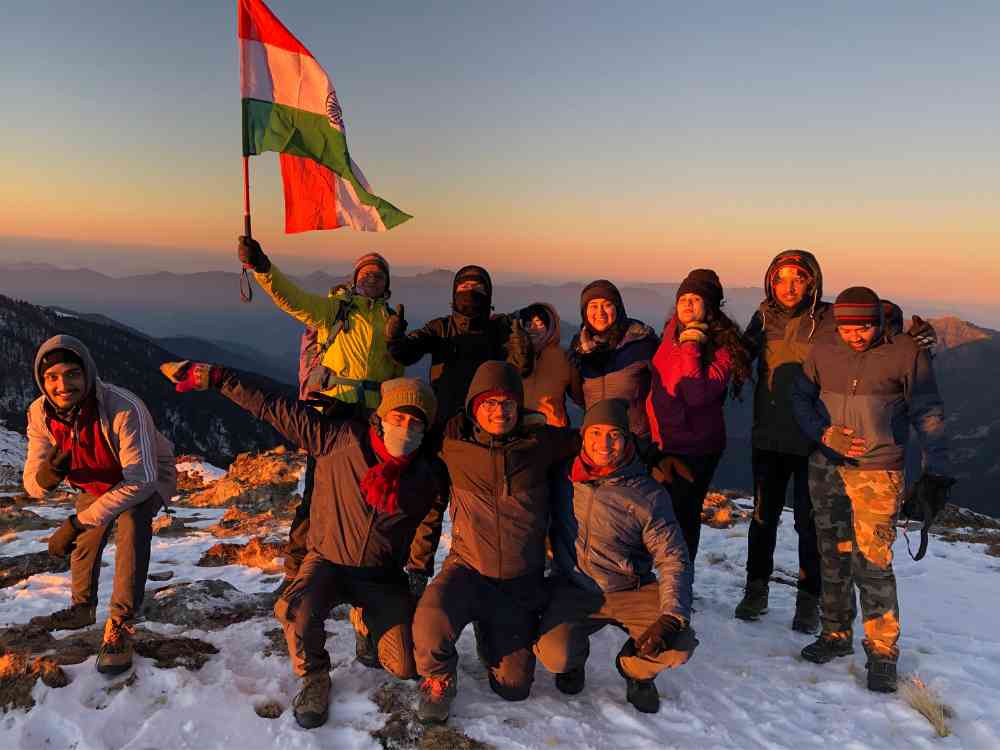 Can you think of any better idea than conquering mountains on this independence day?
With its rugged terrain, untouched beauty, and awe-inspiring natural wonders, treks offer an unparalleled experience of adventure and exploration. From challenging climbs to tranquil hikes, there's something for everyone, making it the perfect way to celebrate freedom and the beauty of nature. So, why not trade the concrete walls for the lush greenery and replace the noise of the city with the melodies of nature?
Here are some of the best treks you can do this Independence Day long weekend:-
1. Valley of Flowers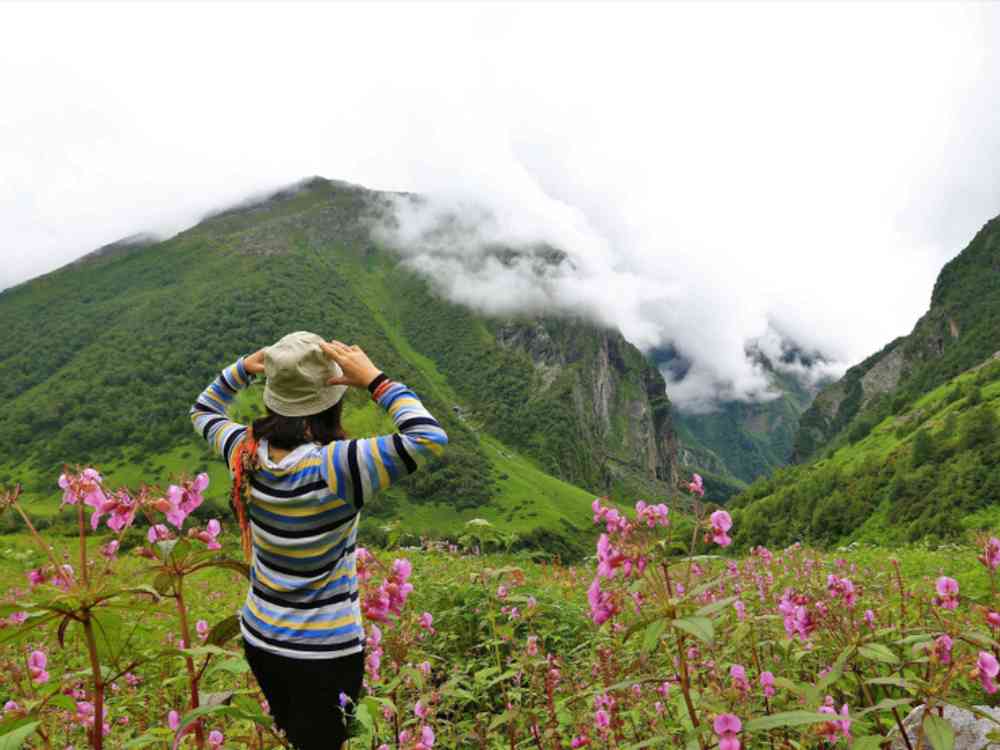 Introducing a Trek that rejuvenates, thrills, and above all, heals. Valley Of Flowers! If you're someone who seeks an escape amidst nature's bounty, the trails set in the Nanda Devi Biosphere will simply transport you to a utopian world. Feel the gush of cool hair, capture mind-boggling sunsets, sleep under star-studded skies, and let your heart know peace while surrounded by 3000 species of exotic flowers!
CLICK HERE TO PLAN YOUR VALLEY OF FLOWERS TREK!
2. Bhirgu Lake Trek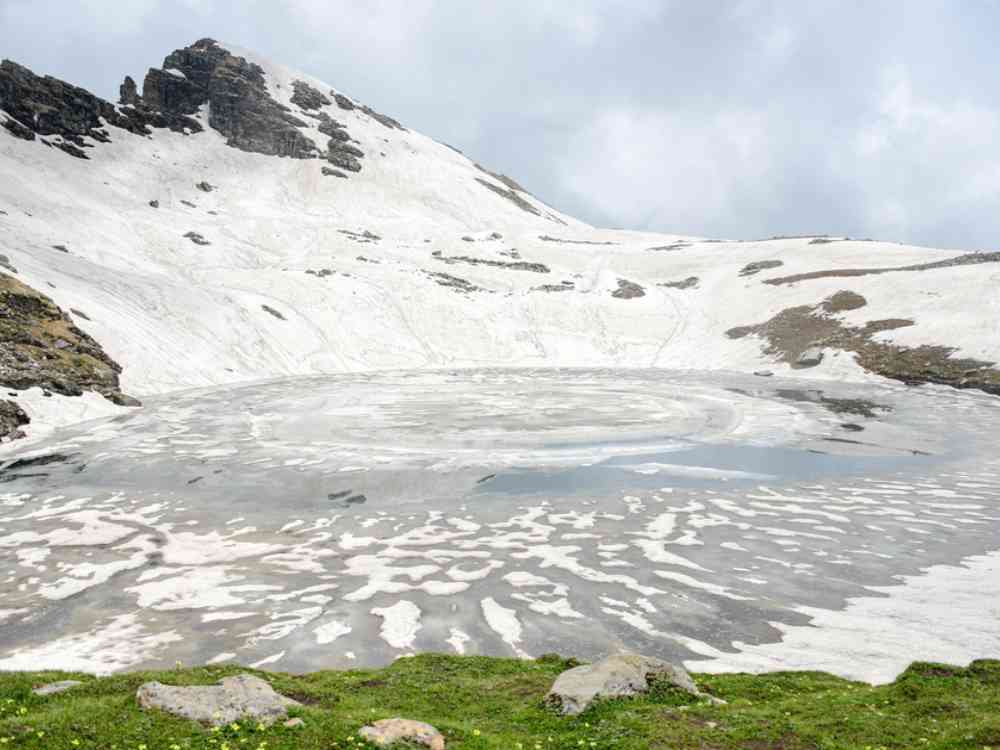 The lake is named after the sage Bhrigu, who is believed to have meditated here for thousands of years. According to local legends, the lake never freezes completely, even during the harsh winters, making it a unique natural phenomenon. This trek is perfect for people who do not have much time but want to experience the thrill and adventure which are usually found on a high-altitude trek. Bhrigu Lake is located at an altitude of 4,270 mts and is easily reachable within a day from Manali.
PLANNING YOUR TREK TO BHIRGU LAKE- HERE IS YOUR TAILOR-MADE ITINERARY.
3. Parashar Lake Trek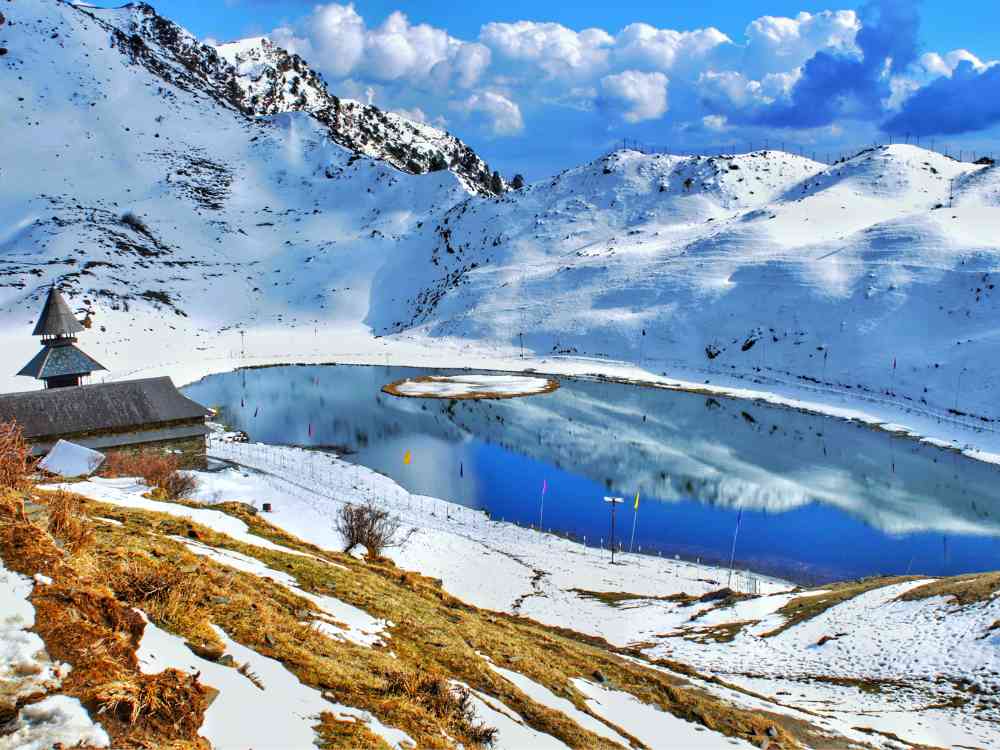 Located at 2730 meters above sea level, Parashar Lake is famous for its mysterious floating island that keeps changing its position throughout the year. The best part about completing the trek is the view of the majestic ranges like Dhauladhar, Kinnaur mountains, and Pir Panjal waiting for you on the other side. The best time to visit Prashar Lake is during November- December when the mountains are covered with snow resembling paradise, but it remains accessible around the year.
TIME FOR PARASHAR LAKE TREK – VIEW NOW!!!
4. Hampta Pass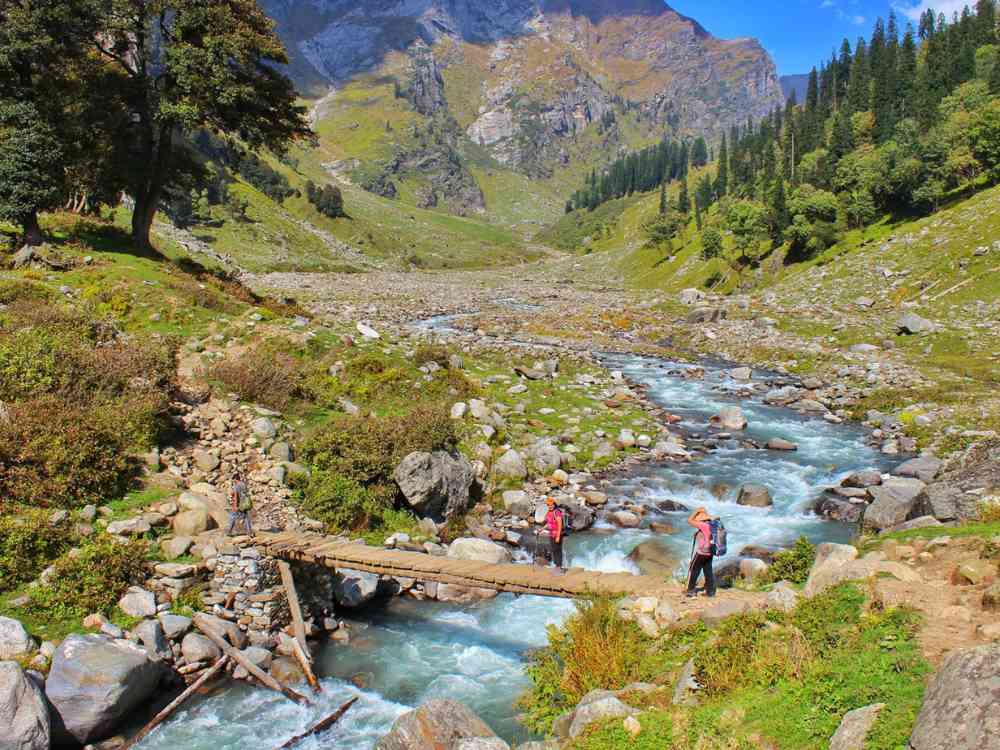 The incredible Hampta pass acts as a vantage point, from where you can witness two equally beautiful parts of Himachal's topography. On one hand, you can witness the rustic Lahaul valley, while on the other side, you get to witness jade green forests that adorn the valley ofKullu. Traversing through the thick forests consisting of pine, maple, and silver birch trees, the drive from Manali toJobra also consists of many hairpins bends making up for a scenic yet enthralling drive.
CHECK OUT HAMPTA PASS TREK DETAILS HERE
The long-awaited Independence Day long weekend is just around the corner! Grab your opportunity RIGHT NOW and celebrate it in the best possible way out.