Coronavirus is a family of viruses that causes illness in animals. A total of 7 viruses have made a jump and are now attacking human bodies, causing cold-like symptoms. Contrary to the 2002 Coronavirus epidemic, which was caused by MERS (Middle East respiratory syndrome) & SARS (Severe acute respiratory syndrome) coronavirus, this new virus is called the COVID-19.
How Does It Spread?
The virus is capable of mutating into two separate strains which results in complications while developing a vaccine. Adding to the coronavirus family, COVID-19 is also a dangerous content of disease. Like cold or flu bugs, the virus is spread via droplets, coming out of a person's mouth while coughing or sneezing.
These droplets land on various surfaces and remain stuck on to the hands or other body parts, which is how it gets spread. This results in others catching the virus when they touch their mouth, eyes or nose with their infected hands.
What's The Current Situation?
The source of the virus is stated to be the city of Wuhan in China. The reason this new Coronavirus or COVID-19, has drawn the world's attention towards itself is the mass effect it has on the world and its rate of spreading. A fast-spreading virus, which has infected more than 147,960 out of which over 5,543 deaths have been recorded, is termed as a global epidemic now.
China alone housed deaths of 3,189 individuals. In the US, 50 deaths have been recorded from the new virus. For India, 84 positive cases have been recorded out which 2 are declared dead till March 14. 
As of now, methods for stopping the growth of the virus are being worked upon, which has been on a loose from quite a while with no intention to stop soon. Also, Of the total cases in the world, 20% have been categorized as "severe" or "critical".
Moreover, the current death rate from the virus is between 0.7 to 3.4 percent, which is less than the MERS, having 30% and SARS (10%). These variations in the death rate are dependent upon the available geographical conditions.
Media Outreach
Media has been a prominent source for people all around the world. Recently, netizens were shocked by seeing the virus being referenced in novels. The novel "The Eyes of the Darkness" by Dean Koontz was published in 1981 and talked first about a virus pandemic.
A Dean Koontz novel written in 1981 predicted the outbreak of the coronavirus! pic.twitter.com/bjjqq6TzOl

— Nick Hinton (@NickHintonn) February 16, 2020
Adding to this, author Sylvia Browne's book, "End of Days: Predictions and Prophecies about the end of the world" predicted global outreach of the COVID-19. Both books talk about the spread of a pneumonia-like illness on a global scale. Initially, the topic was shared over twitter and now it has become trending over every social platform.
Kourtney just sent this on our group chat pic.twitter.com/XyjGajY71d

— Kim Kardashian West (@KimKardashian) March 12, 2020
Also, the famous Animated TV show, Simpsons is said to have predicted the epidemic as well. There are certain theories of myths and prediction, rolling around the topic, and for now, giving the netizens a good amount of content to work upon.
Don't know how they do it, but The Simpsons are always on point with the predictions (i.e. 9/11, trump, Corona Virus, etc). #Crazy pic.twitter.com/ix3vi76WB6

— Ä-LEX-ANDER THE GREAT (@LEXercise) March 4, 2020
Rising Financial Crisis
It is very much expected that such a global health issue can and will surely affect the economy. According to the Organisation for Economic Cooperation and Development (OECD), the outbreak is projected to reduce global economic growth in 2020 by 0.2%-0.3%. This major global outbreak is all set to crush the backbone of the global economy. 
According to CNBC, 90% of companies have restricted employee travel while 62% say they have allocated more resources to virtual work. The tourism and travel industry has been the most affected of all.
Many named airlines such as Royal Caribbean and British Airways IAG are forced to shut down their route for travel around parts of Mainland China. Subsequently, countries like India, the US, UK, France, Indonesia and many more have become negligent to initiate import and export business with China for now.
Frequently Asked Questions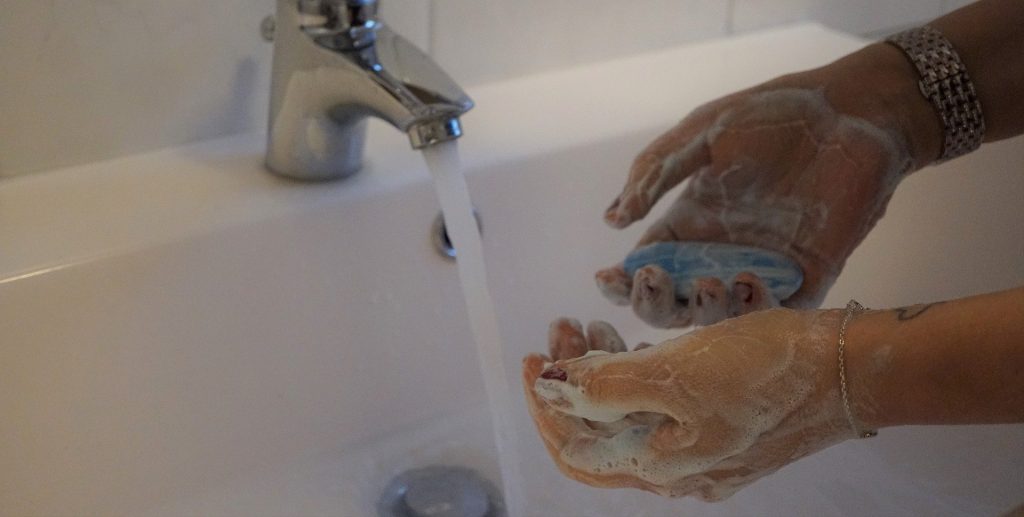 Should you be traveling while the coronavirus epidemic is going on?
It depends on which part of the country or world you want to visit. Check the demography and current situation related to the epidemic before visiting any new destination. Also, flying out is not the recommended way of traveling for some time now, the flights have been exposed to foreign tourists which are more likely to be potential carriers for the Covid-19 virus.
What Precautions Should I Take Against The Coronavirus?
It is advised for all to be in a clean environment. Regularly wash your hands with water or a hand sanitizer. Keeping yourself in an environment where you're not potentially exposed to the virus is the best precaution. So, yeah! this might be the best time of the year for some Netflix and Chill. 
How to identify if you or someone might be a possible victim?
Runny nose, sore throat, cough, fever and in severe cases, difficulty in breathing. The virus attacks the throat and lungs, making it hard for a person to maintain a normal respiratory function. Also, maintain distance from any such person for the virus is contagious.
Which medications/ products to keep handy?
Clean water for drinking, a hand sanitizer for your instant cleaning and face mask are major products you should have with you. These products are necessary in the case, you happen to come in contact with the virus for the COVID-19. You should get it swiped off instantly and close gateways for its entry inside your body.
Which country/destination is the safest for traveling right now?
As coronavirus can cross borders quickly, no country on the map ensures "zero risks" for traveling. But, specifically countries like China, Iran should be avoided for sure, even if they are marked free fro the virus, at least for some time. 
If you're an Indian traveler and want to explore the country, then it is said that the virus suffers a hard time in hot and humid areas, so choose your location carefully. Also, you can choose to go to places where the traces of coronavirus have not been mapped like Spiti, for example.
According to WHO, China and Iran are no more to be considered the epicenter of Coronavirus. The spread has shifted to Europe. Local and national medical agencies of every country are contributing to their fullest to bring stoppage to the spread. But, still, no perfect solution or vaccine has been discovered yet. 
We hope that this epidemic stops soon and that the traveler in you could enjoy carefree traveling like always without having to look over their shoulder every now and then. Till then, keep yourself protected and be safe and checkout out our next batches, for we know how to make safe and sound travel possible even in situations like these.